The Aare Ona Kakanfo of Yorubaland, Iba Gani Adams has pledged his support for the agitation of Yoruba Nation in a YouTube video posted by Koiki Media recently.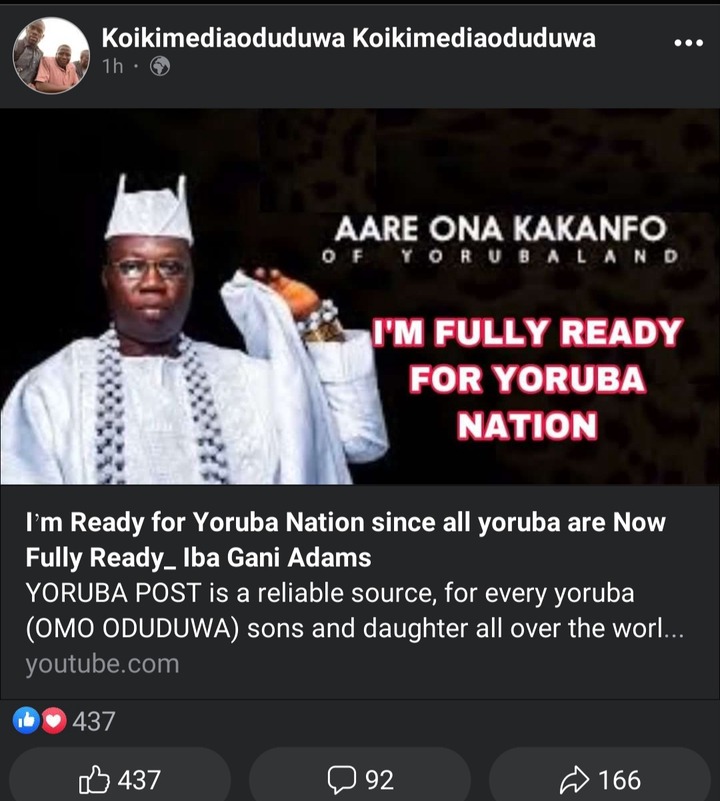 He made this known while expressing his concern on the level of insecurities in the country especially in the South-West. In his speech, Iba Gani Adams said that they have sent letters to all South-West Kings notifying them of all the local security operatives such as OPC, Watchmen and Amotekun Officers which would serve as a major support to the Federal Police.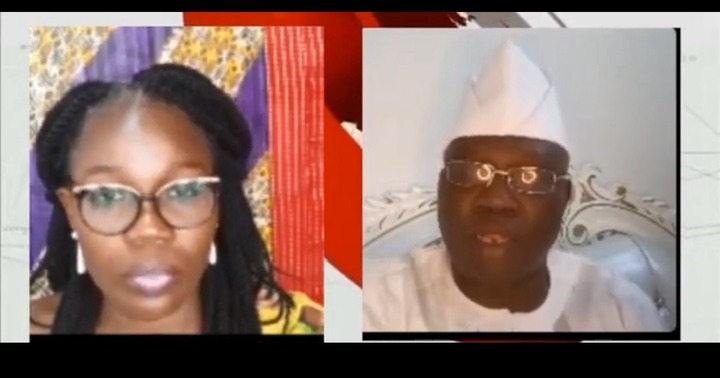 The letter which was duly signed by the Commander of Amotekun Officers in the southwest has ordered all South-West Kings to give room for the Operation of all local security operatives in their locality in order to further curb insecurities. Iba Gani Adams however said that, since all Yorubas seems ready for the creation of Oodua Nation, he is also ready to support the movement.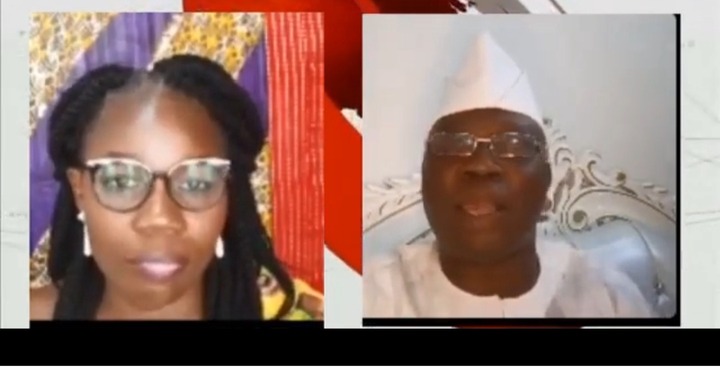 See how people greeted the statement below;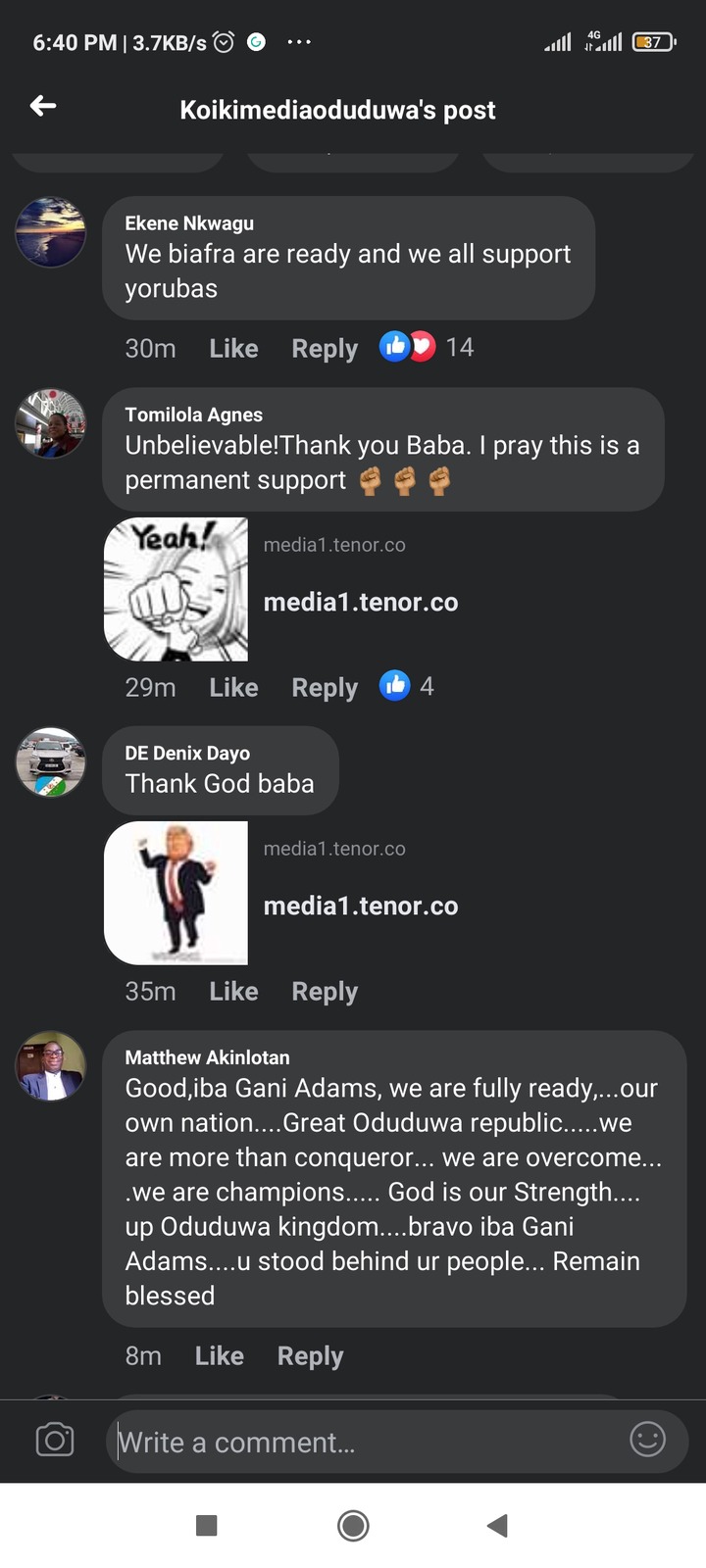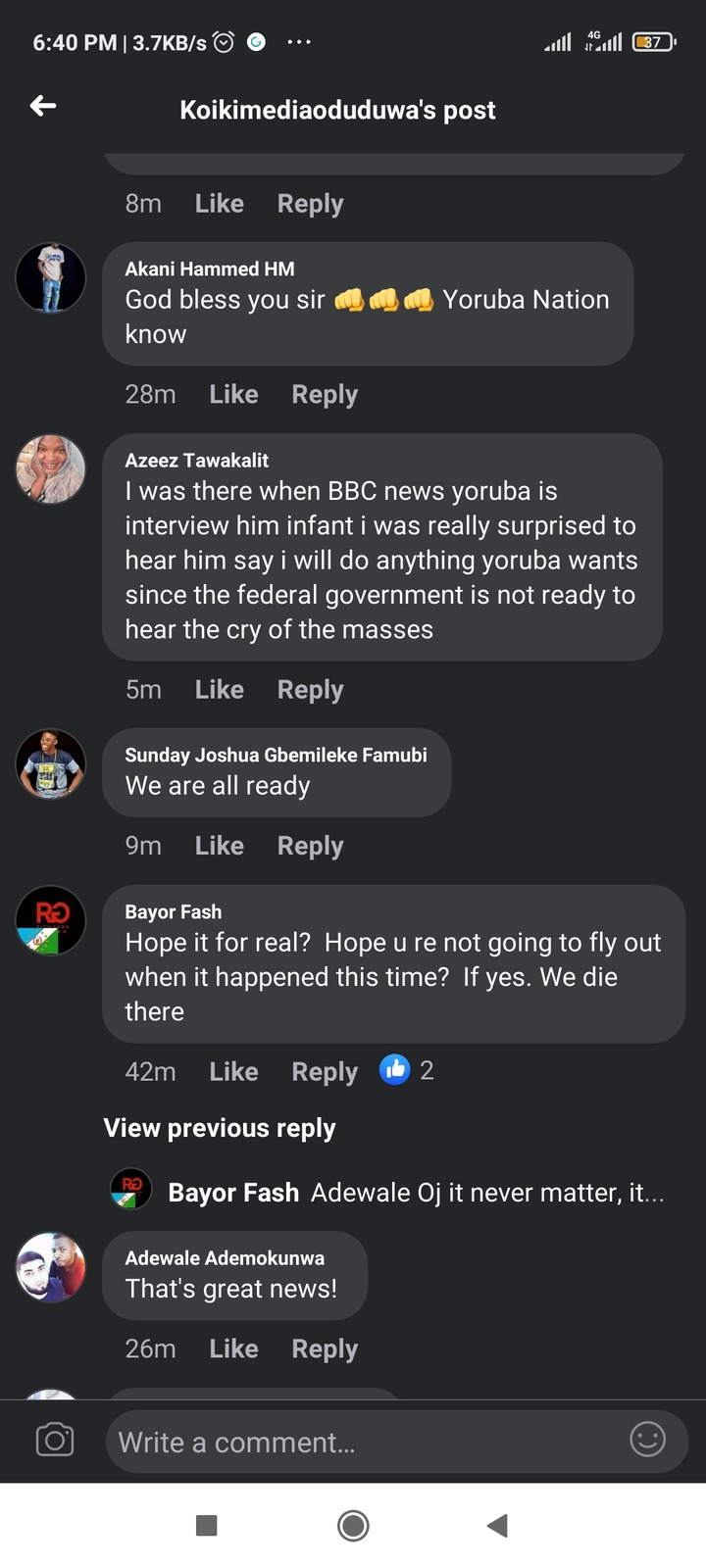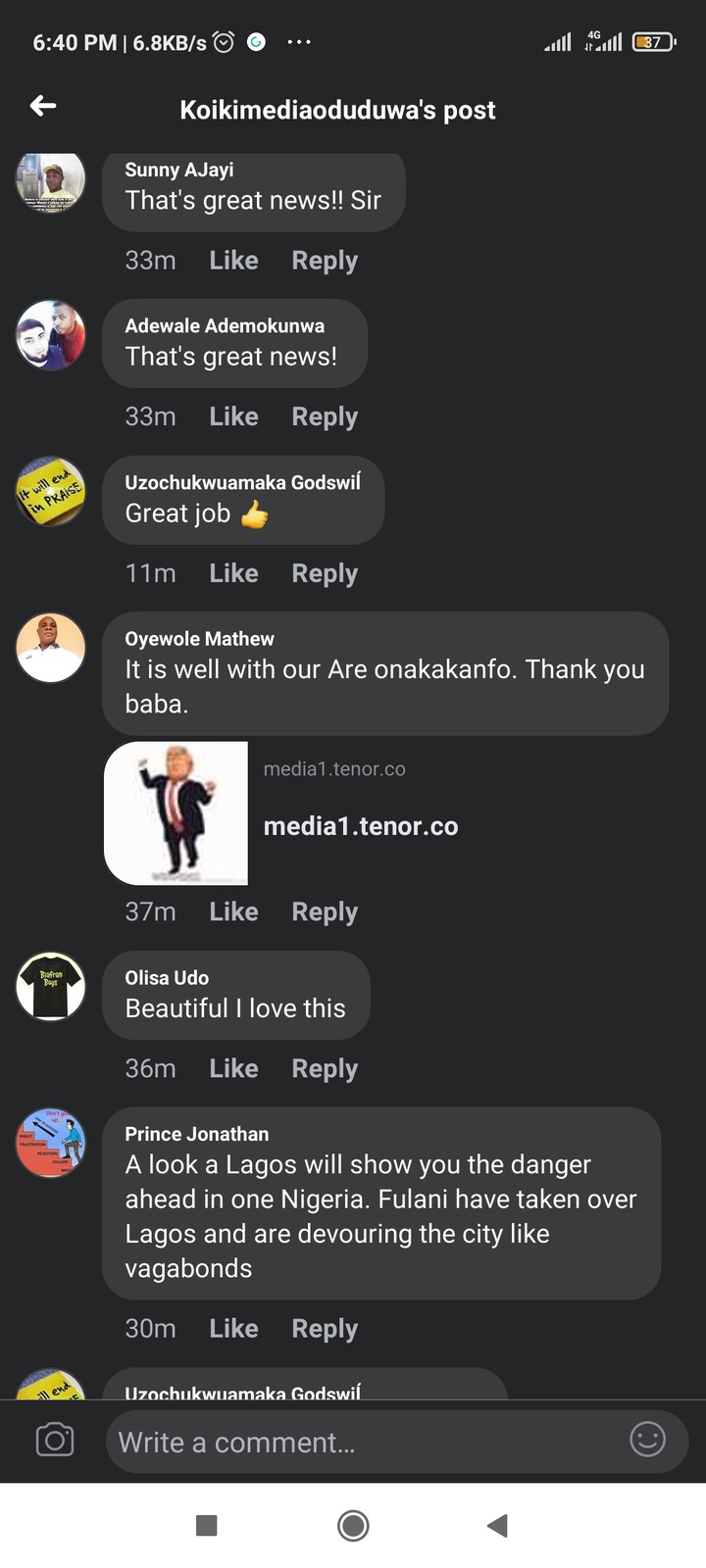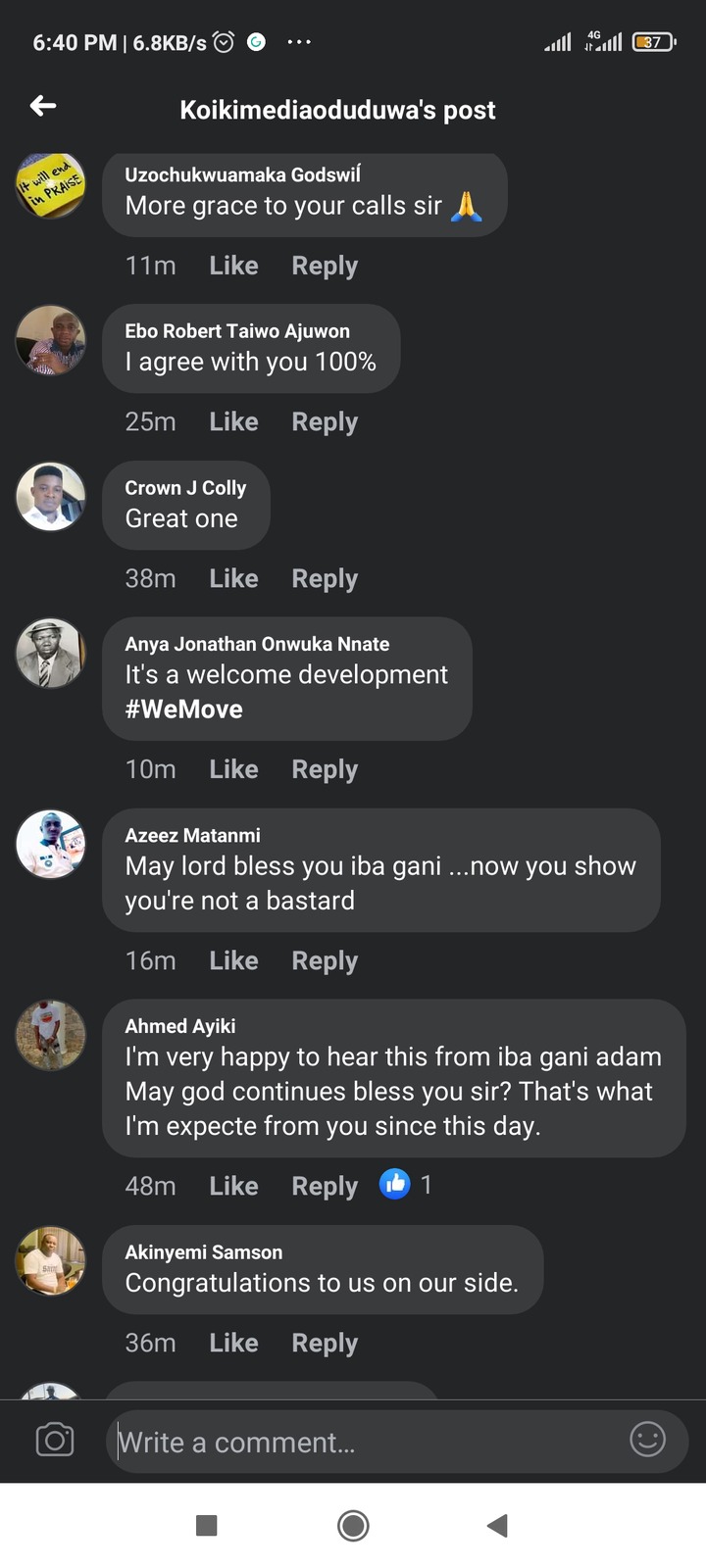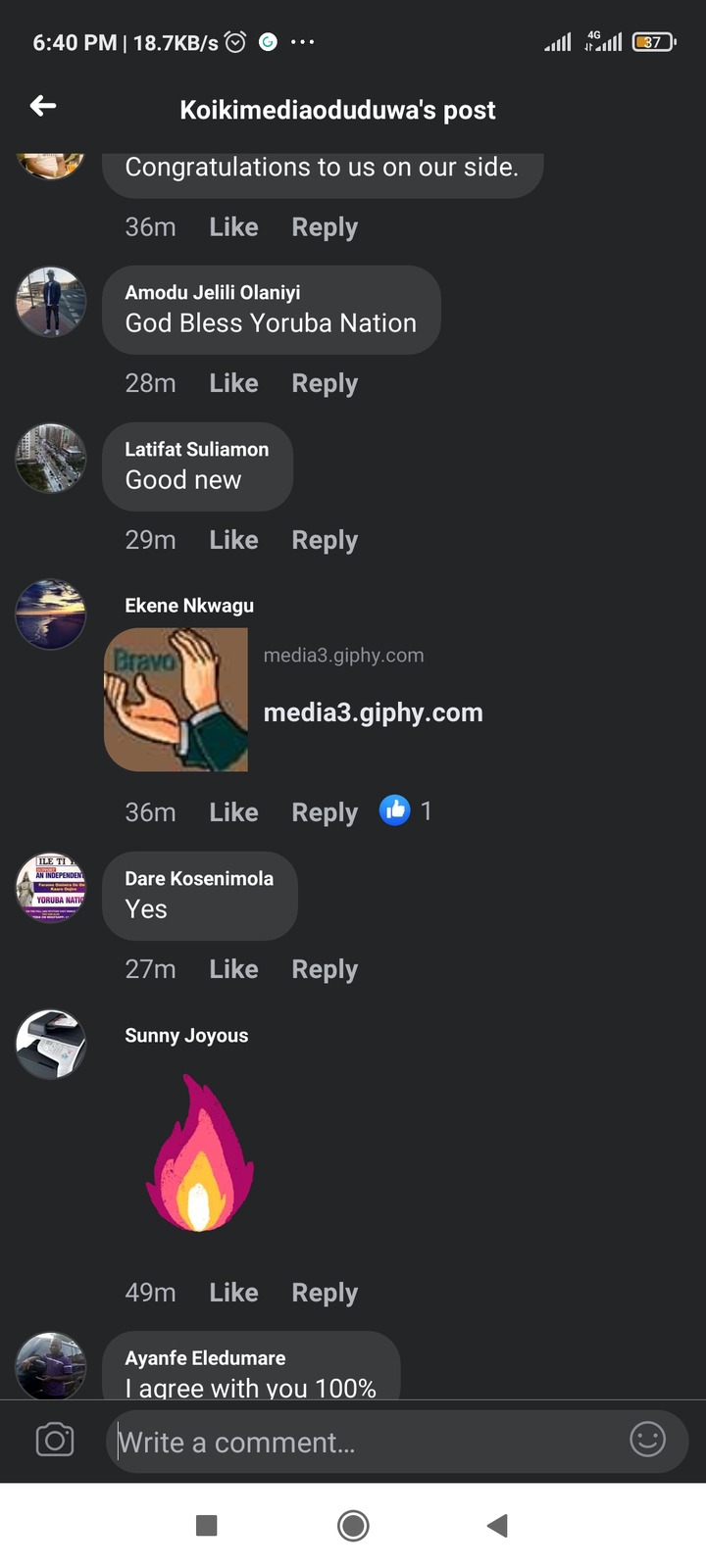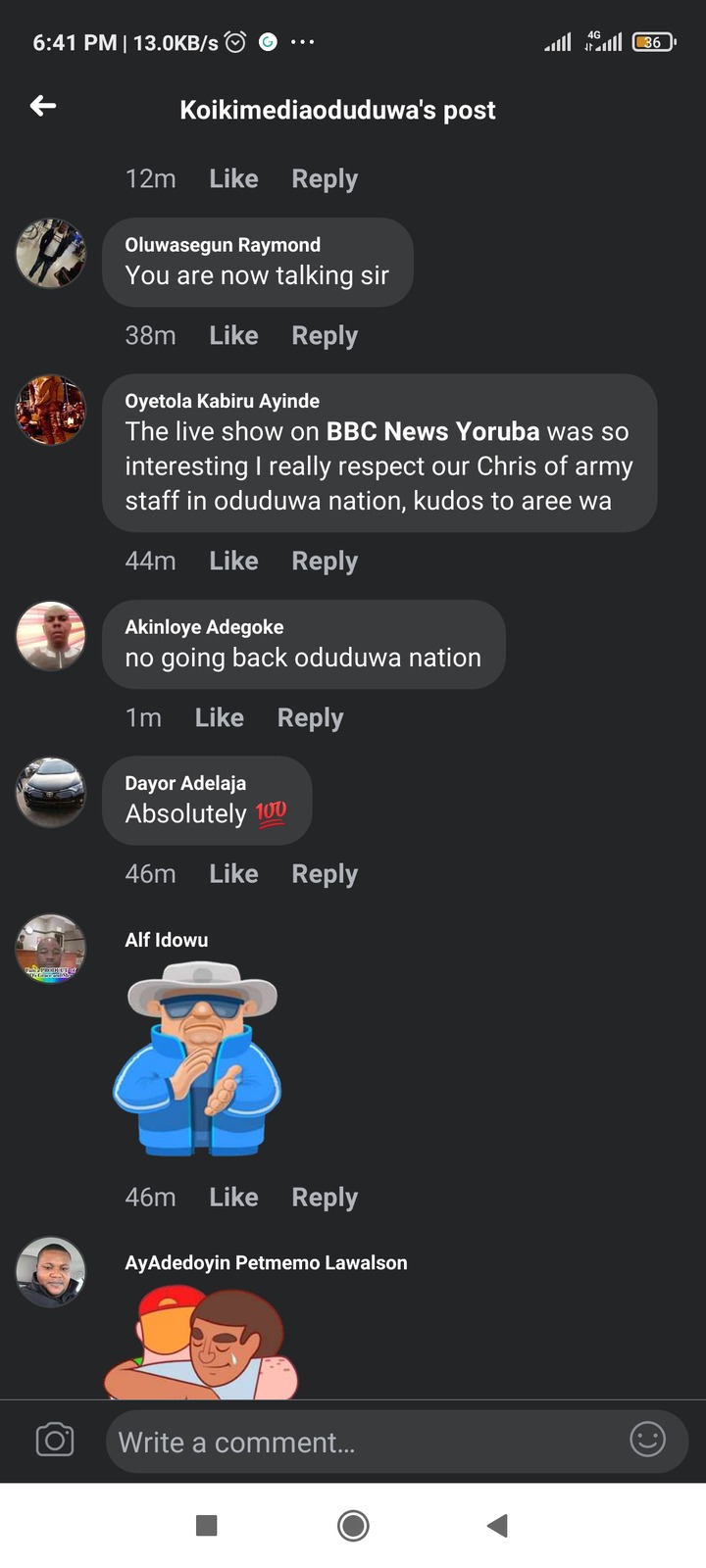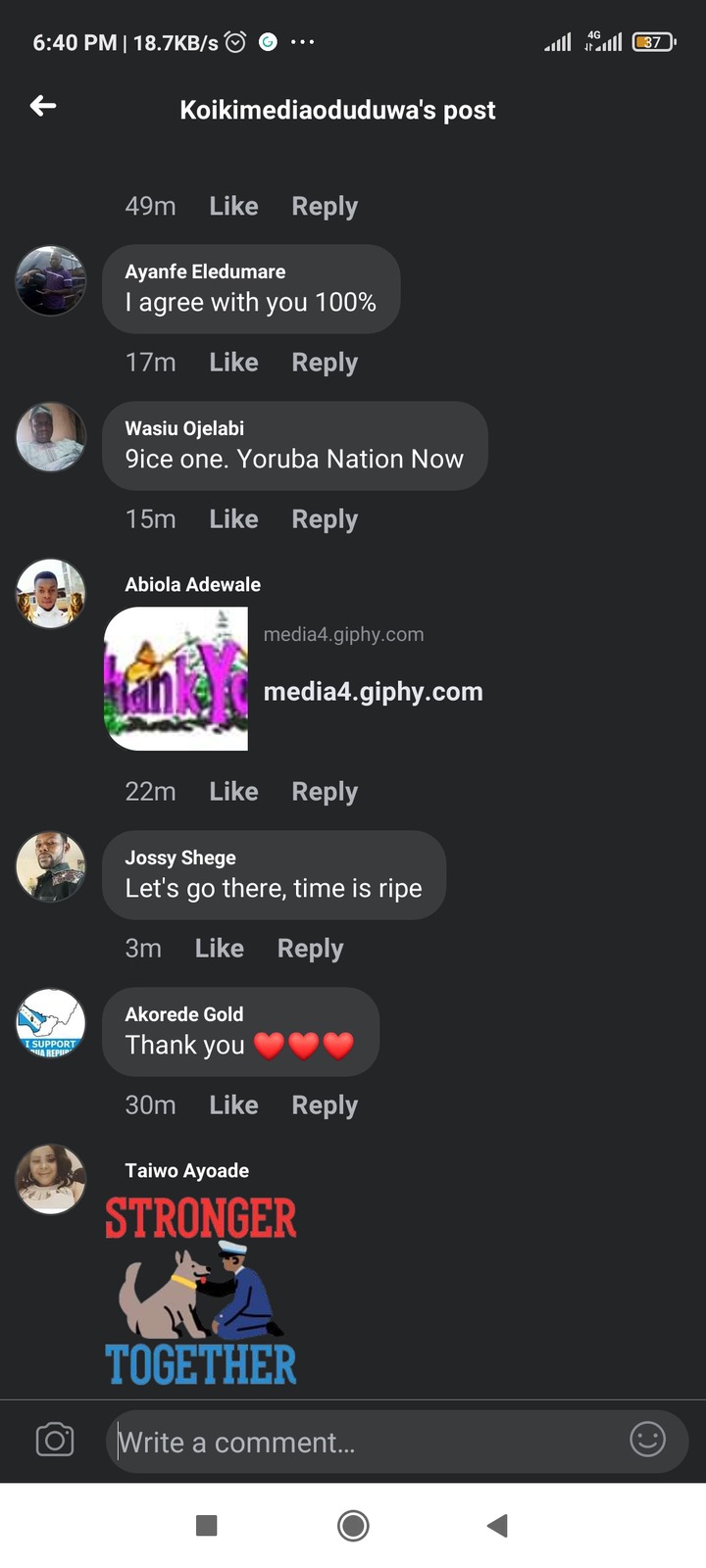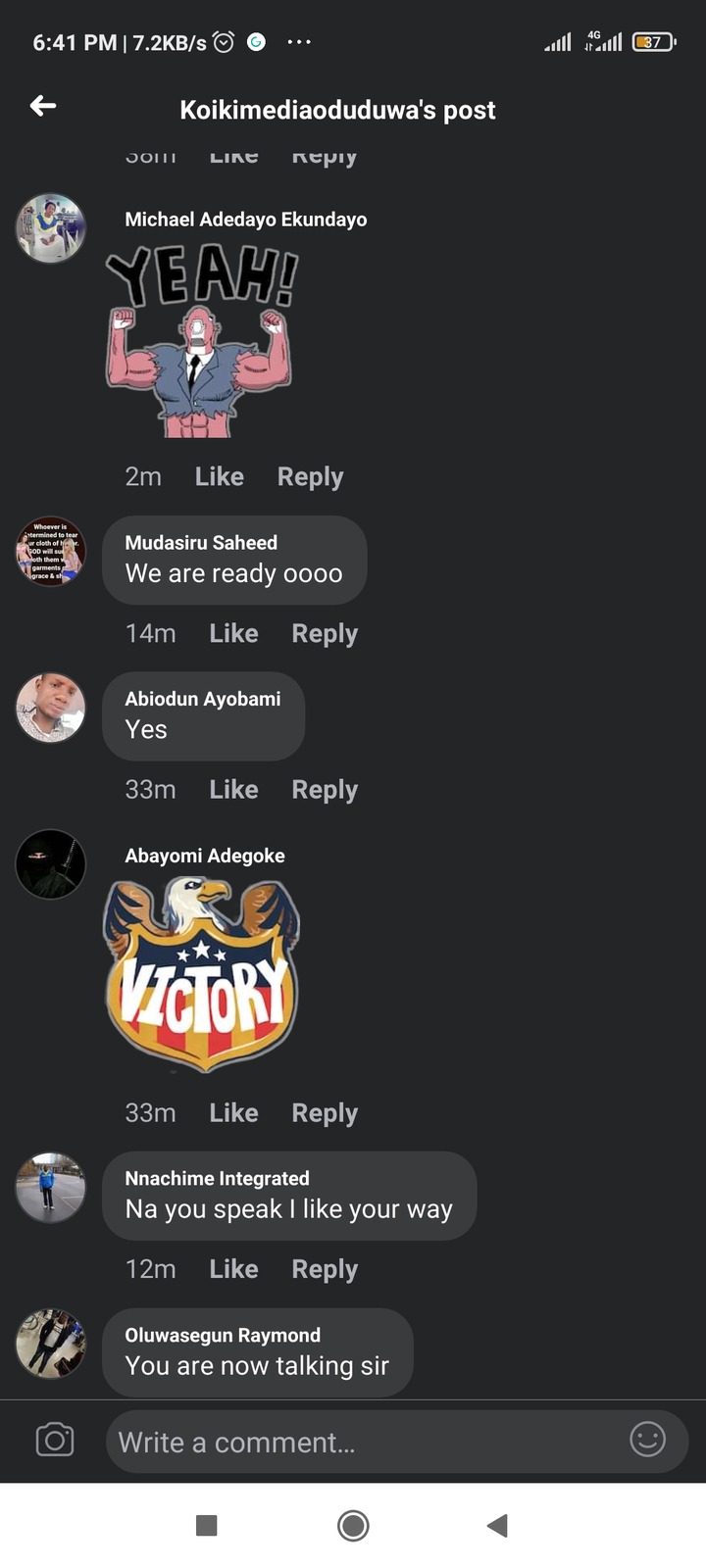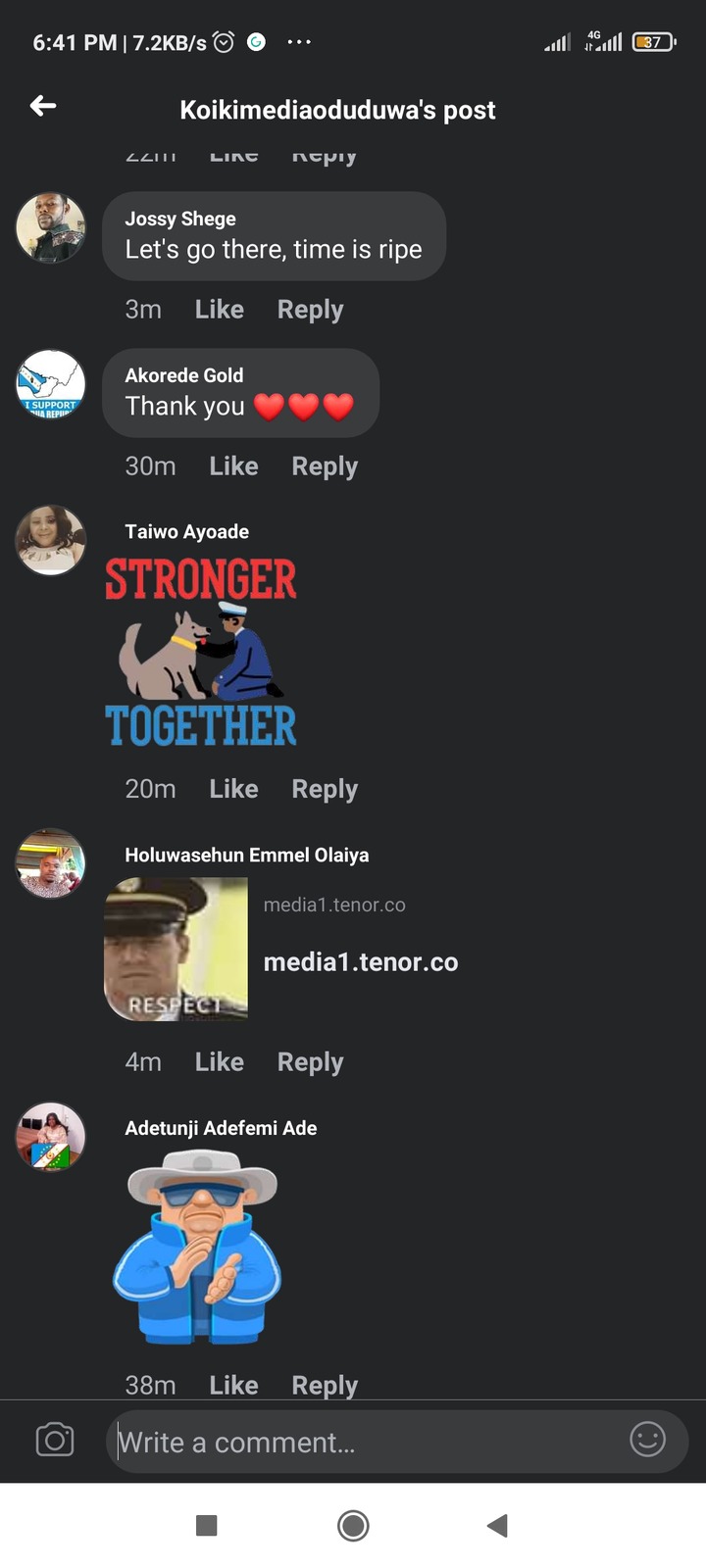 Watch the video here;
Do you agree that Iba Gani Adams won't be bribed to deny his pledge later? Please use the comment section to share your thoughts.
Content created and supplied by: GodofReports (via Opera News )