President Buhari Receives Appreciation Letter From The Outgoing ADC In the State House [PHOTOS].
Actually, A letter of Appreciation or thank-you letter is a letter that is used when one person/party wishes to express appreciation to another.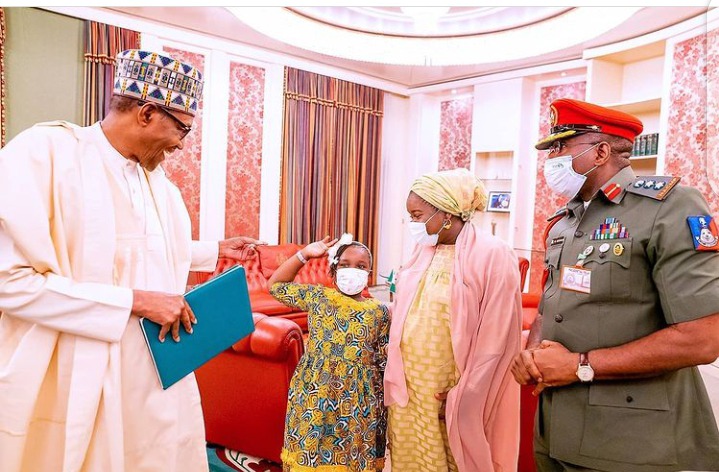 Personal thank-you letters are sometimes hand-written in cases in which the addressee is a friend, acquaintance or relative. Thank-you letters are also sometimes referred to as letters of gratitude. These types of thank-you letters are usually written as form.
Just Recently today, An instagram Account who was identified as Exclusive Shared Some Pictures of the Outgoing ADC of President Muhammadu Buhari who just Concluded his Service in the State house.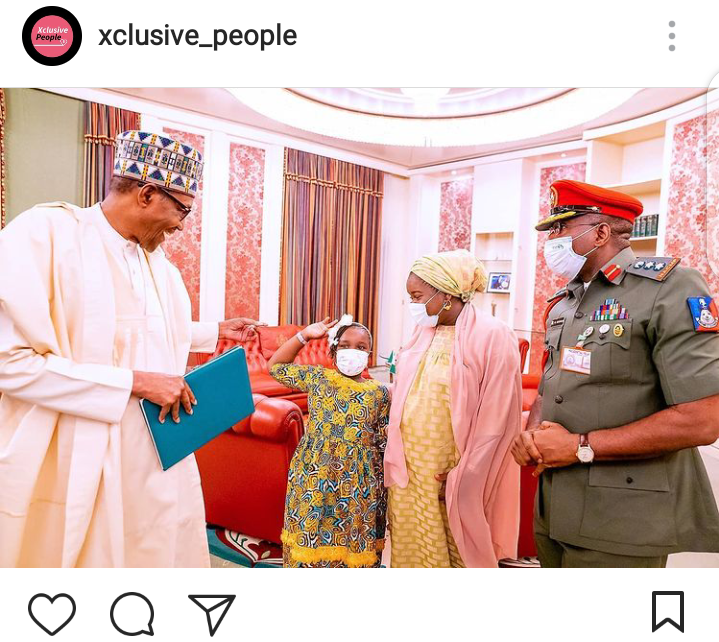 According to the Pictures they shared, The Outgoing ADC, Col. ML Abubakar was Accompanied by his Beautiful wife and Daughter.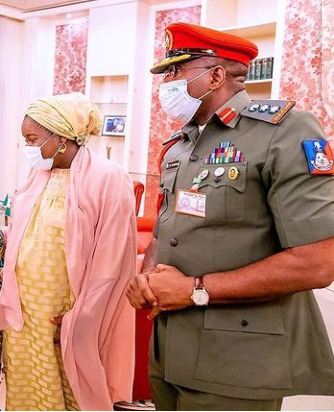 They Posted the Pictures with the Caption that Says: "President Muhammadu Buhari receives Appreciation Letter from Outgoing ADC Col. ML Abubakar accompanied by his wife and daughter in State House on 22nd Feb 2021"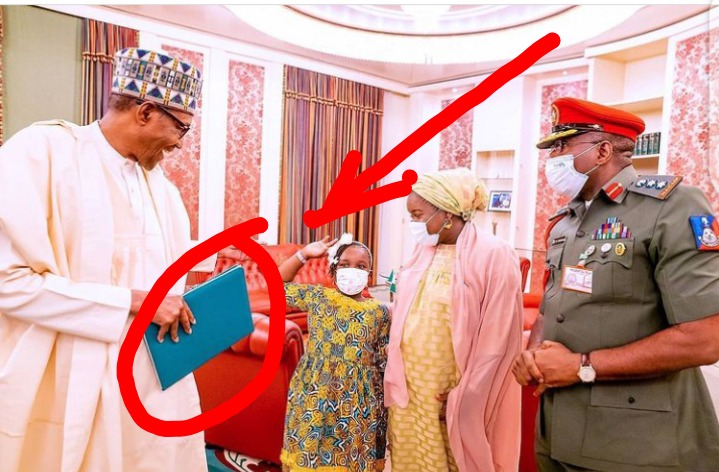 Thank you very much for Reading, May the Almighty God Bless You Al. Ameen.
Please Stay tuned with us for more updates on Nigerian Political News.
Content created and supplied by: YamanNews (via Opera News )