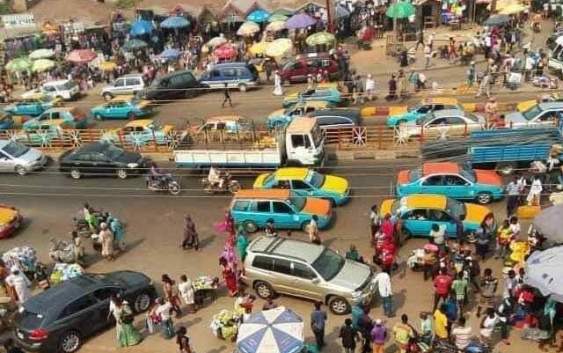 The Ondo state government disassociated itself from the reported hike In the daily taxi driver ticket from #250 to #700. This resulted in an upward review of the taxi fare from #50 per drop to #100.
As we have seen, the situation that many residents who woke up to the new price regime described as inflicting more pain on them, particularly with the payment of half the salary by Akeredolu led by the administration and the current increase in the prices of food, goods, and services in the sunshine state.
Explaining the position of the Government and speaking on behalf of Governor Oluwarotimi Akeredolu, his Special Adviser on Transport, Mr. Tobi Ogunleye, said that the government was not part of the increase, blaming the Drivers' Union, the NURTW.
According to the governor's aide, "I don't know how they got there, but I want this government to get away from it. By our position, the government has no authority and no power to intervene in the business of any union.
The issue of #700 per ticket is strange to us, it's pretty embarrassing. From history, NURTW had not yielded anything to the state, okada rider, Tricycle drivers have always yielded significant revenue to the government and have not increased their fare."
Mr. Ogunleye, who admitted that the taxi driver's union increased its taxes on government coffers this year, argued that people could reject any price that is not favorable in civil terms. Mr. Kehinde, the taxi driver, blamed the ticket hike for the collaboration between the government and the taxi driver's union.
Mr. Kehinde explained, "The ticket that we used to pay for #250 has been increased to #700, it is a collaboration between our union and the government."
Please share this for the public to know what happens and they can contribute their quotas
Content created and supplied by: Oluwolemi (via Opera News )