dogaraCaesar | 09/02/2021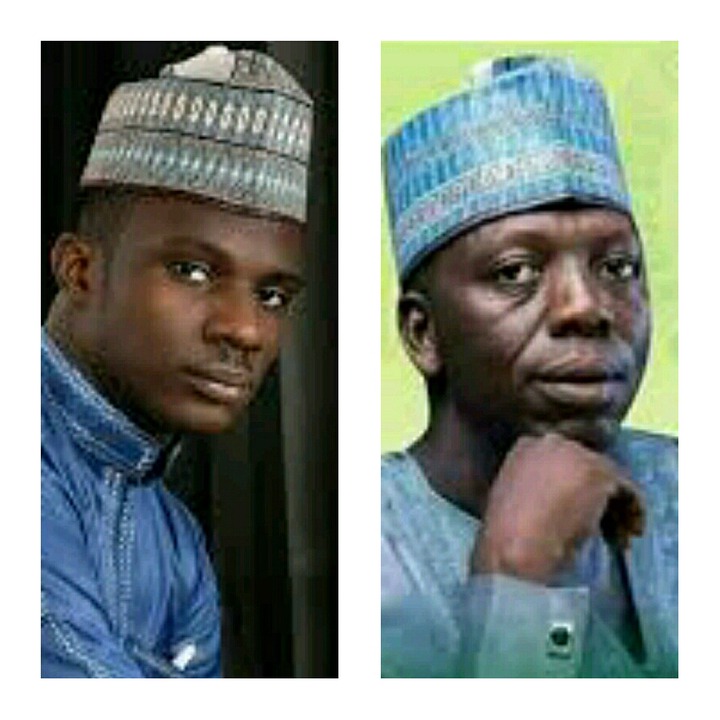 NOTE that my criticisms and assertions in this script is my own candid opinion in contributing my quota towards promoting a more meaningful and stable democratic system built around a stronger opposition in Kaduna state and Nigeria.  
On the 16th day of November 2020, I wrote and posted on my Facebook wall saying; "When we begin to have long term PDP members moving to the ruling party despite the hardship imposed on them by same party in power over the last five years, it is only logical to sense that there is literally no opposition. Permit me to say that the only opposition in Kaduna state are those genuinely going hard on injustice, impunity and imposition irrespective of the divide -they are the real democrats and this is irrespective of political affiliation too. Indeed, what we have today is opposition only in rhetoric and all we have from the opposition here is empty rhetoric".
NOW to the subject matter; While surfing through the internet on a Monday, the 8th day of February 2021 at about noon, I came across a YouTube broadcast published by my dear uncle Hon. Tanko Rossi titled: "Tanko Rossi Sabo to PDP Restoration Group"; to me, an interesting headline or topic from the Sanga man who also harbored the ambition of taking over as opposition leader in the build up to the last state congresses. Oh yes! it drew my attention and so became necessary for me to join the discussion.
I totally respect the energy and drive from Uncle Rossi's video BUT I do not agree with all his submission on the issues he highlighted. This is because he has made some very wrong statements AND I AM NOT SURPRISED –following the fact that he's is an assessment that shows total irrationality clearly intended to favor his interests and that of his masters. However, I do not expect that Uncle Rossi should agree with my position either. This balance is what I call the high point of democracy which suggests that there is never a final answer to this experiment.
To keep this up to speed, I'll love to first and foremost weigh on the comment he made with regard the leadership of the Restoration movement being led by distinguished Senator Othman Hunkuyi as alleged. Truly, I wonder how a cypher like Mr. Rossi could join the poor league of extraordinary political neonates, dominated by ignorance with an intend to play the card of imposing on Mr. Hunkuyi a position of leadership when the group in question was said to have been formed, inaugurated and even kick started its journey of restoring the dying PDP without his knowledge. What then is the gain of trying to attach the Restoration group to the distinguished Senator?  
Subsequently, he kept mentioning the name 'Senator Ahmed Makarfi' over and over, stating the obvious, at least from his own side of the divided umbrella. I therefore wish to state categorically that no one is questioning or challenging Makarfi's position in the PDP. He is a leader we all love and respect BUT at some point, comes a change to the status quo (the boys must grow into men). This is seen when the process of trying to consolidate power gradually begins to turn into a dictatorship. Going forward, i must address the unfortunate limp acquired, while trying to maintain absolute power –seeing the leader execute his decisions through the people around him and these people can sometimes be psychologically in touch with reality, but politically out of touch -especially if the leader is surrounded by a group of sycophants who are afraid to criticize the leader and tell him what he wants to hear rather than what he needs to hear.  
Uncle Rossi's submissions clearly shows that his followership is based not on values, but just another poor supporter bent on passing a false outlook. It is unfair to downplay the interest of others, better still a popular interest only because you are not on same page. Those noble men whom you criticized (Bomo, Qauranmata) are true supporters of the leader you are trying very hard to please. Dear Uncle, I put this to you in the words of Mr. Henry Shield and I quote, "There's a difference between being a supporter of a politician and being a slave. Many have crossed to slavery without knowing it. A supporter will point out mistakes to the leader while a slave continues shouting Oh Yes Oh Yes!!" I hope you get the point now?  
In conclusion, we must begin to see and say things as they are. We must also begin to question authorities even harder when things are not done the right way, particularly by leaders that have bridged so many norms, so many assumptions of what they should and should not do. One reason we must not get political or try neutrality on this is the simple fact that this is a clear moral crisis, and indeed a danger to unity of opposition in Kaduna which is fast injecting negatively into democratic values. I stand with democracy in and out of the PDP. Aluta!
Content created and supplied by: Pan-African_Broadcast (via Opera News )