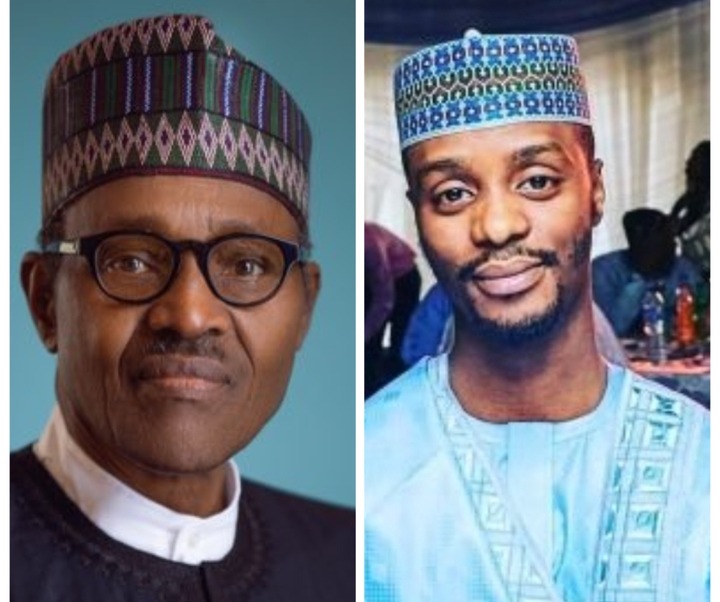 Always have it in mind that everyone is entitled to their own opinion in life, and what Mr A likes or sees might be different from what Mr B loves. A man took to his Twitter account to reply Bashir El-Rufai after he made a statement saying: Don't let CNN deceive you, Vladimir Putin is predominantly loved in Russia.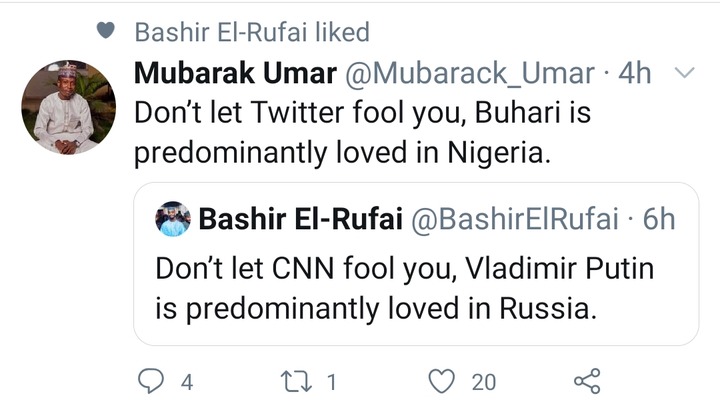 The man with the user name Mubarack_Umar replied him by saying: Don't let Twitter deceive you, Buhari is predominantly loved in Nigeria. See screenshot above. 
And I totally agree with him, president Muhammadu Buhari is loved by many people even though sometimes we get to see some Individuals criticising him for reasons best known to them, but President Muhammadu Buhari is someone that is greatly loved by many people from different ethnic groups within the country. 
On seeing how this man replied Bashir El-Rufai, what do you think? Share your thoughts in the comment section below.
Content created and supplied by: Ellahub (via Opera News )