February 23, 2021
A south west man with the twitter name Ariyo Dare Atole has react and tackle Sheikh Ahmad Gumi over the statement made on the issue of granting amnesty to Bandits in the North and other places in Nigeria.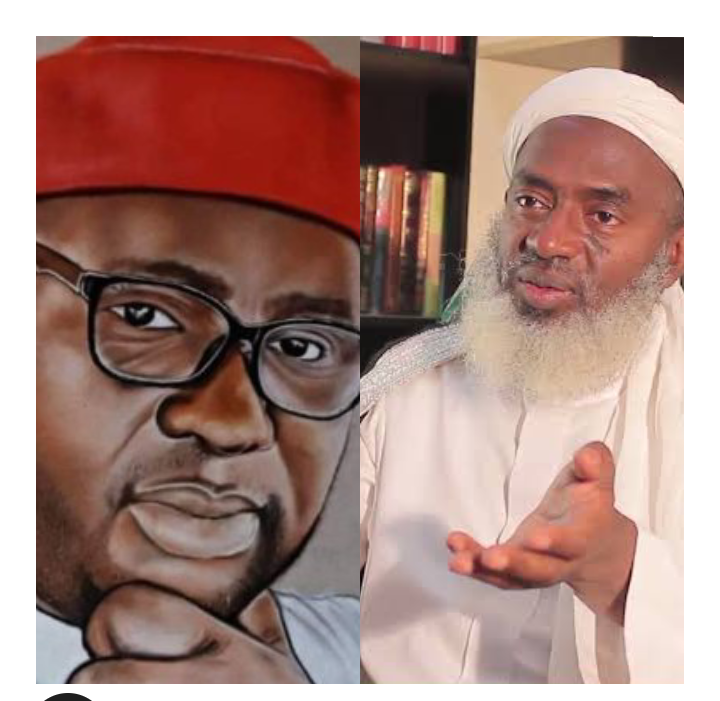 The last few days has been filled with heated argument on various social media platform after Sheikh Gumi made a controversial statement about Non Muslims being responsible for the crisis in the northern region. To buttress his point, Gumi Provided audio record of how soldiers back in 2014 told him of the atrocities their commanders made them commit which Gumi claimed might have contributed to Banditry in the North.
While giving the government a word of advise on the way forward, Gumi told newsmen after meeting with the bandits that the way out is for the state government and FG to "grant Blanket amnesty" to bandits so that the situation can become a thing of the past.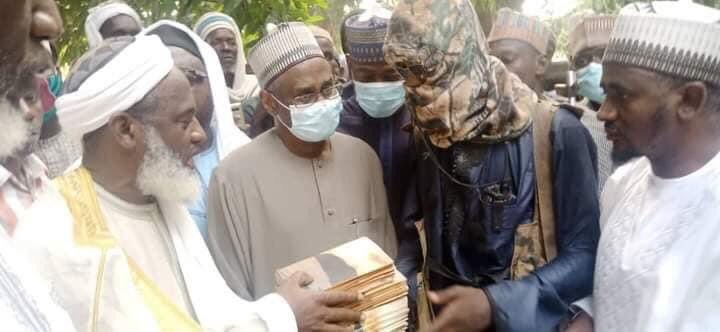 In another development, Gumi made another statement yesterday where he said that amnesty should also be extended to bandits in the south. To Justify his claim, Gumi said anyone who carry guns in the south and other region should be included for the country to have a fresh start.
After he made this statement, people from the southern region have once again taken to social media to berate Gumi over the statement and defend their region.
In his own reactions, Ariyo Atoyebi who was obviously angry over the statement replied Gumi by distancing the south west from any form of banditry in the region.
He said "Southwest has no militants who can demand for blanket amnesty".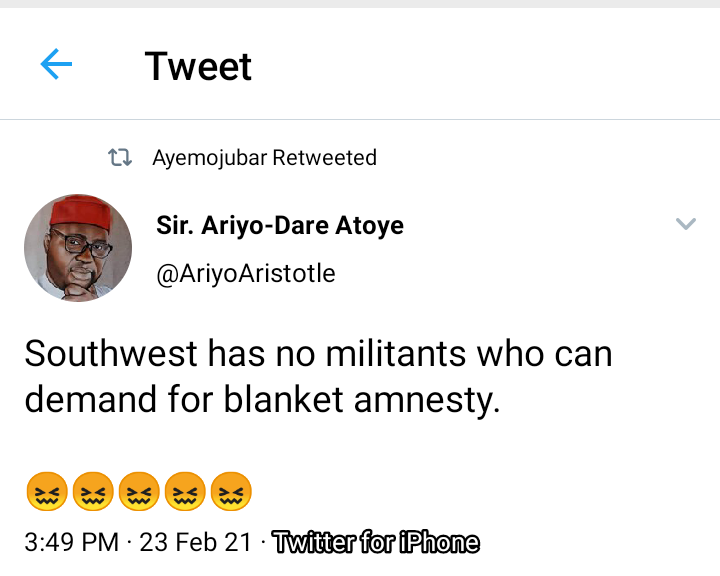 What can you say about the reply this man gave to Gumi?
Content created and supplied by: CityPost (via Opera News )