David Oluwafemi Adewunmi Abdulateef Fani-Kayode who is a Nigerian politician, essayist, poet and lawyer, has taken to his Twitter page to praise Sunday Igboho over his speech.
Sunday Igboho, in an interview on March 17, 2021, said:
"Why are we being slaves in our father's land, why are we being enslaved in our own land? The people that called themselves Senators and leaders will be going in traffic, and see 4 to 5 years old, selling popcorn and puff-puff, and they will buy and eat, have you see that they are not worthy to be called leaders, therefore we reject them as leaders.
See full speech below..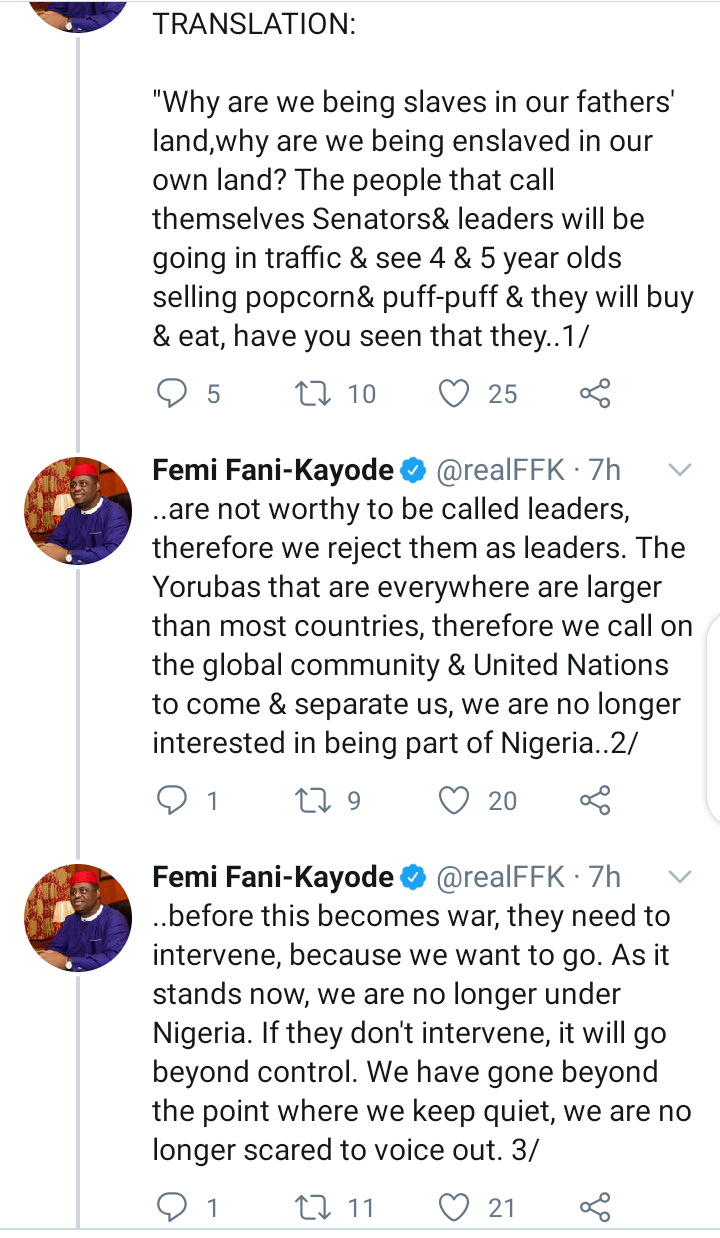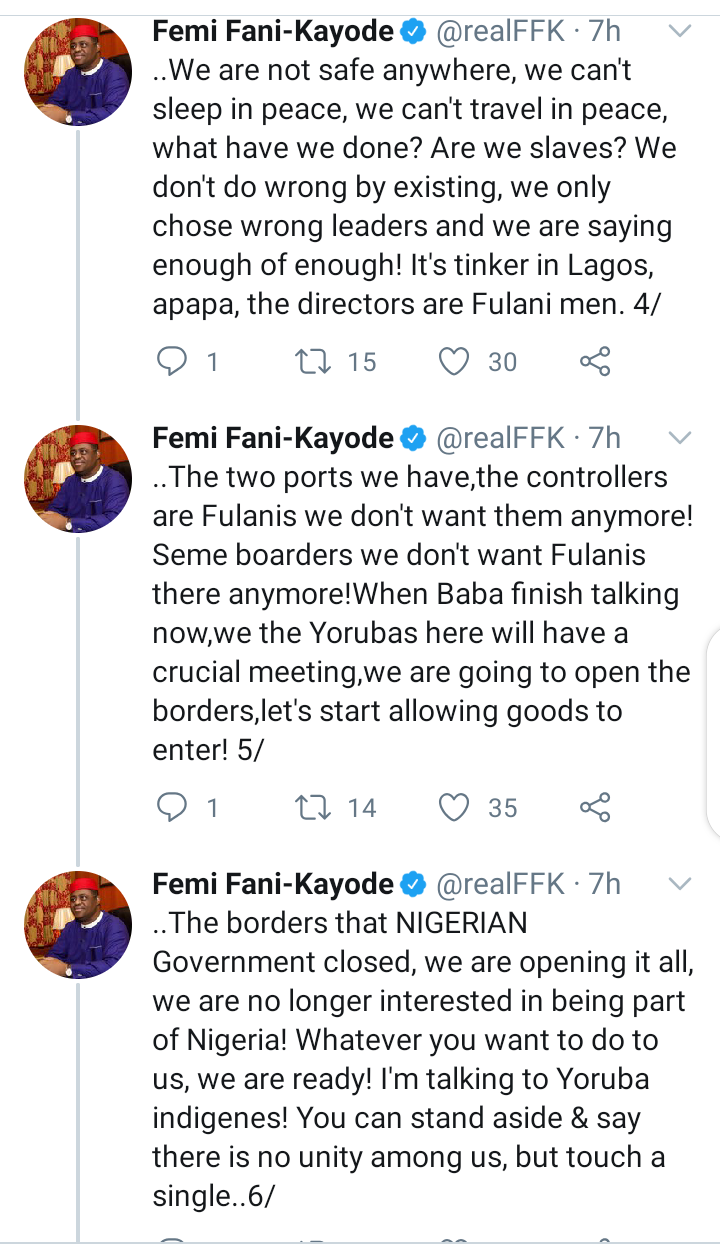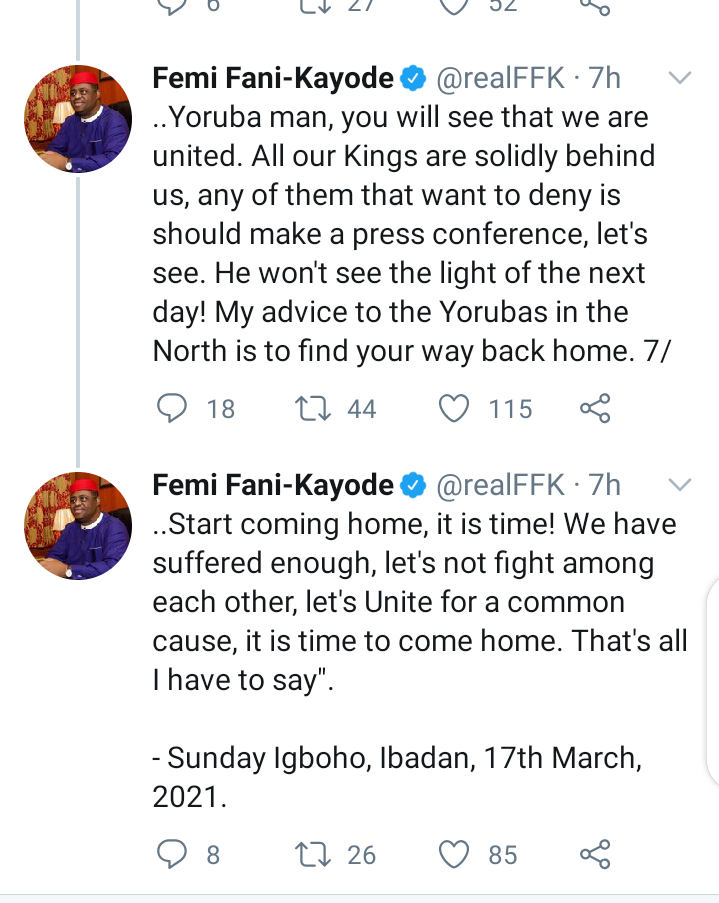 Hours after Sunday Igboho made this speech, Femi Fani-Kayode took to his official Twitter page to praise him.
Sharing on his official Twitter page, he said:
"A great man, a real leader, a warrior, a fighter, I am proud of Sunday Igboho. Any day, any time".
See tweet below..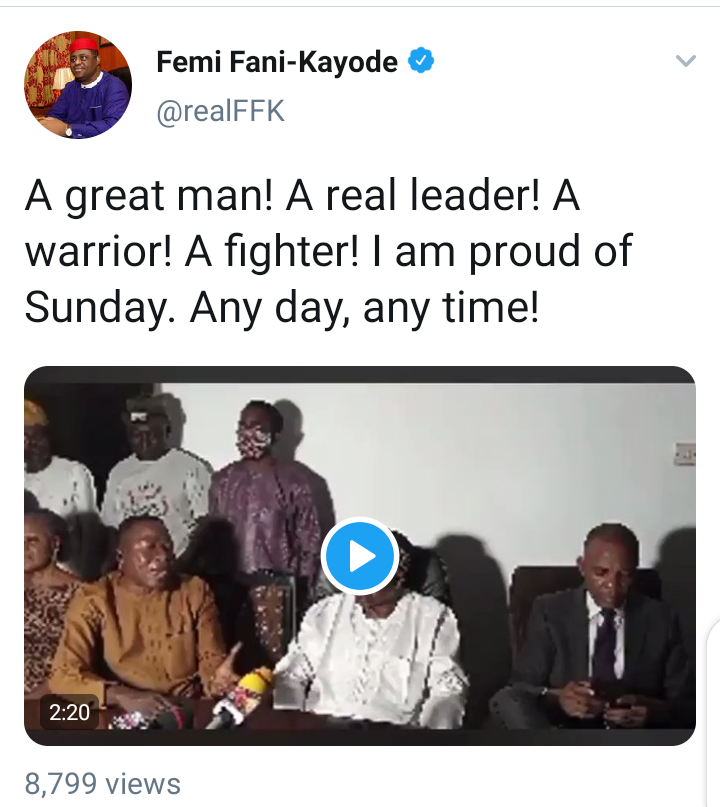 A Twitter user identified as "Mahe", however, took to the comment box to react.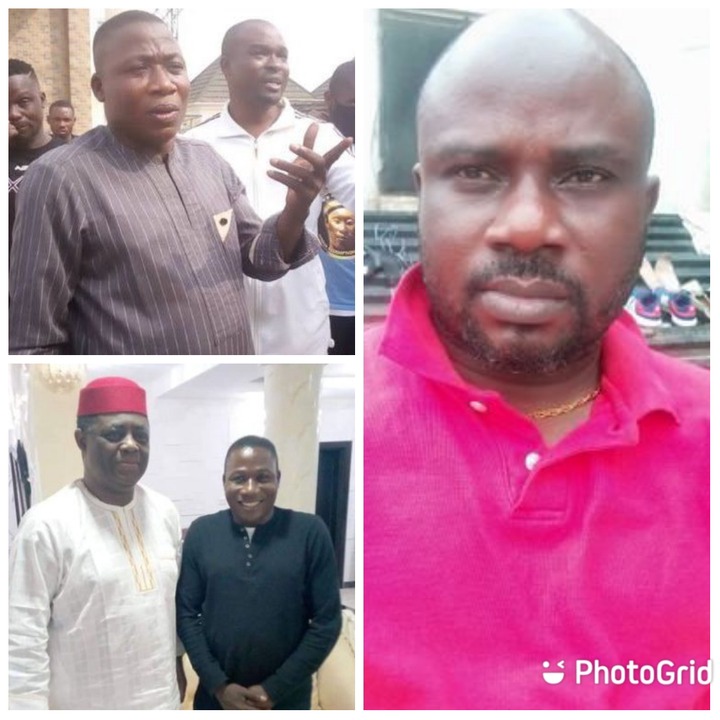 He said:
"Sunday Igboho don't start what you can't finish, thank God for the development for SW, it is the most developed region among the six political zone, now you are trying to cause trouble that will disturb the peace and lovely people in SW. Femi Fani-Kayode, nobody knows what you stand for".
See tweet below...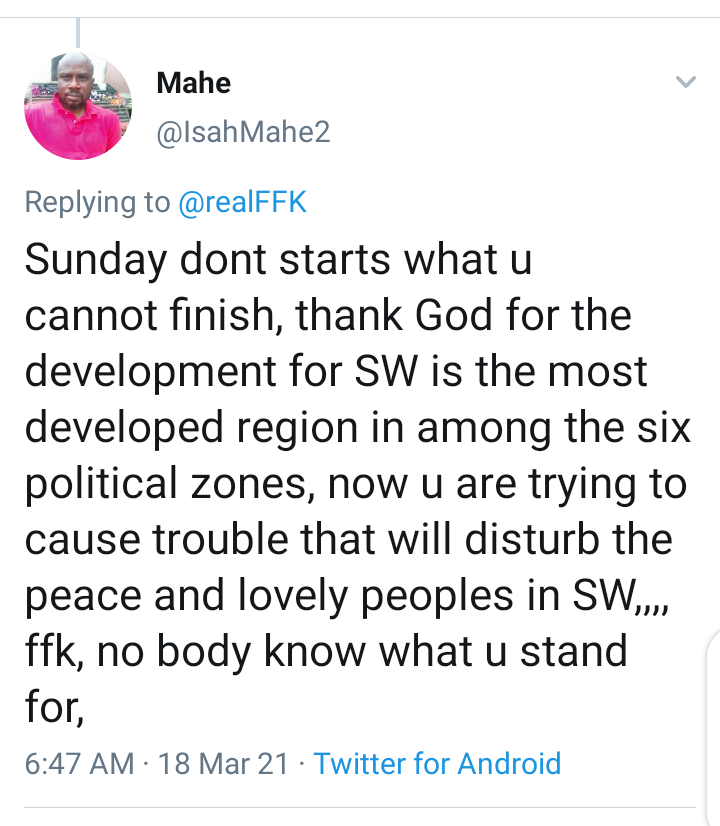 See more reactions from Nigerians (Screenshot)...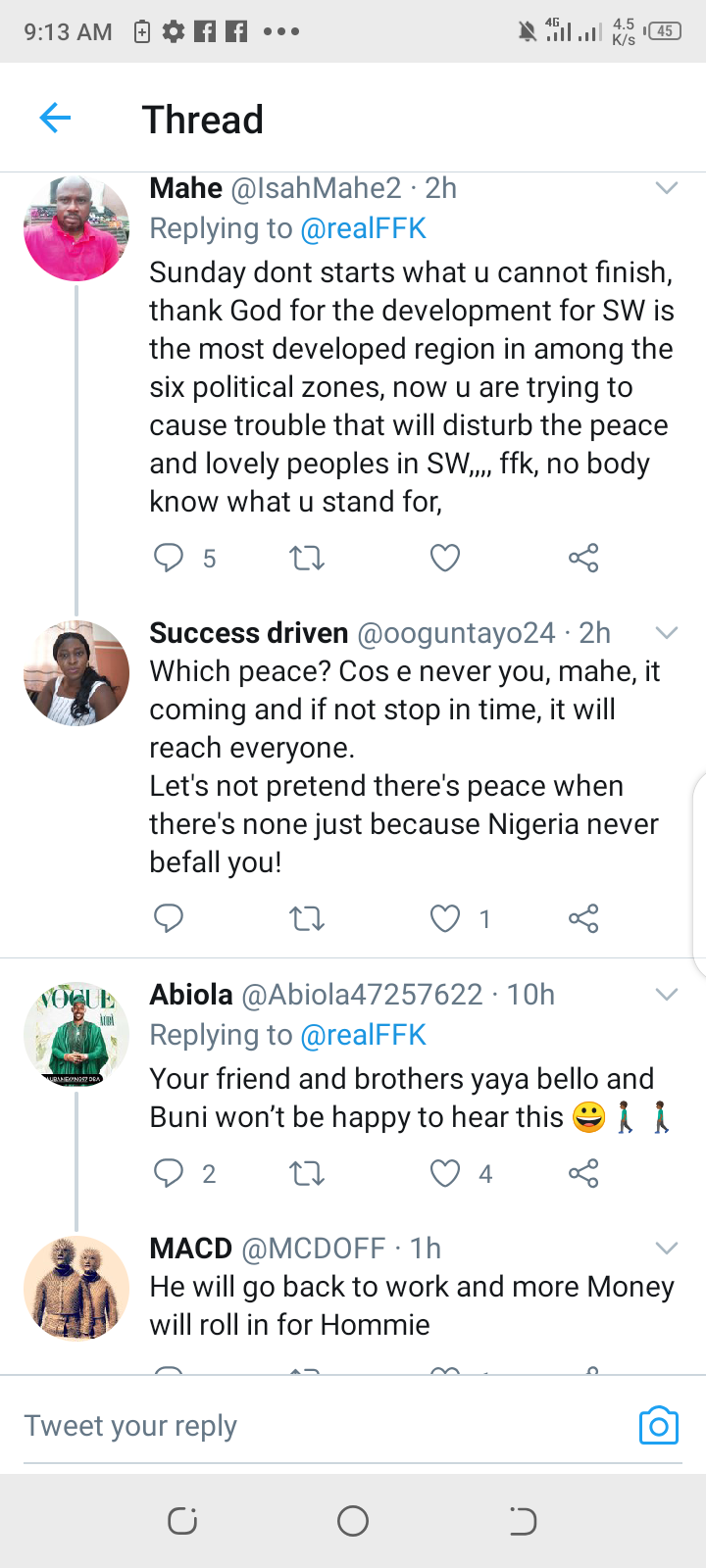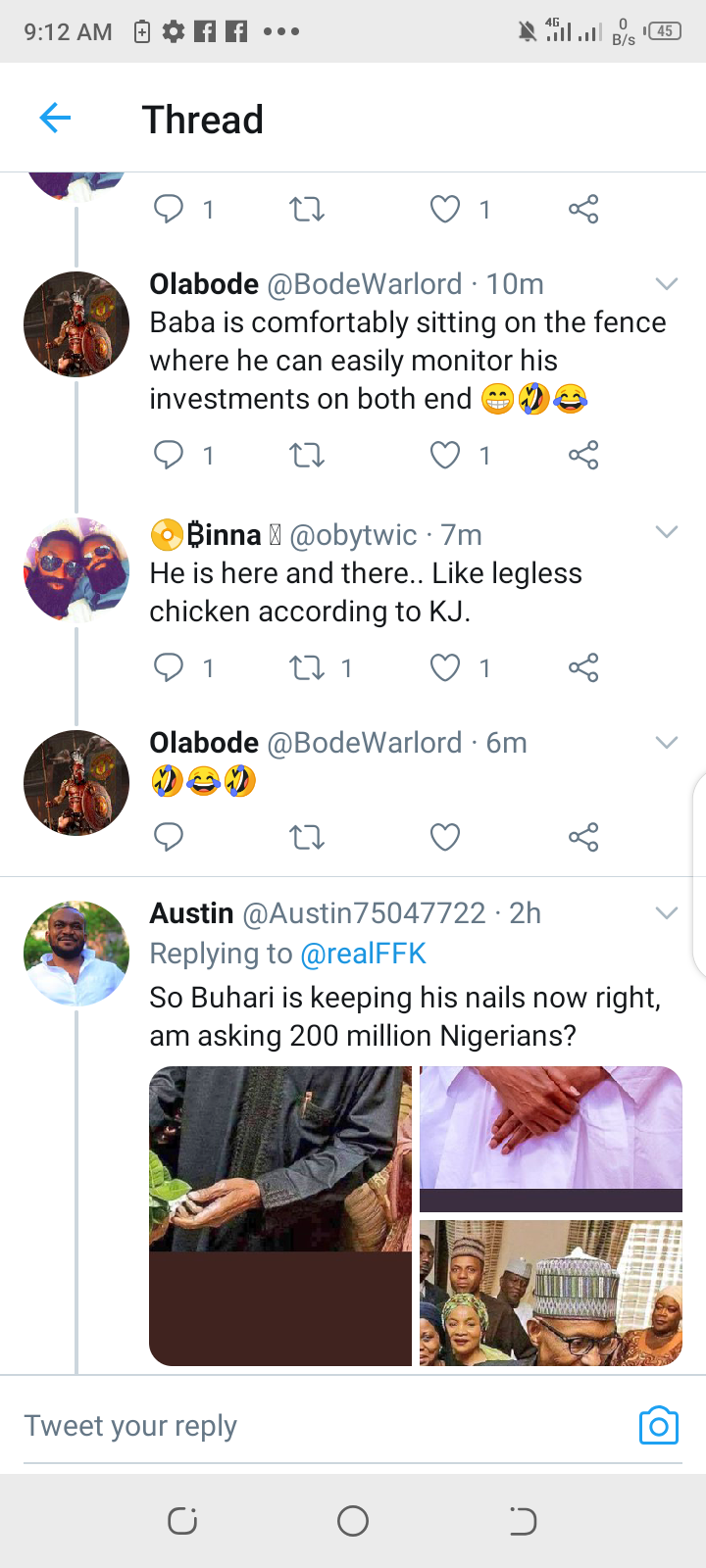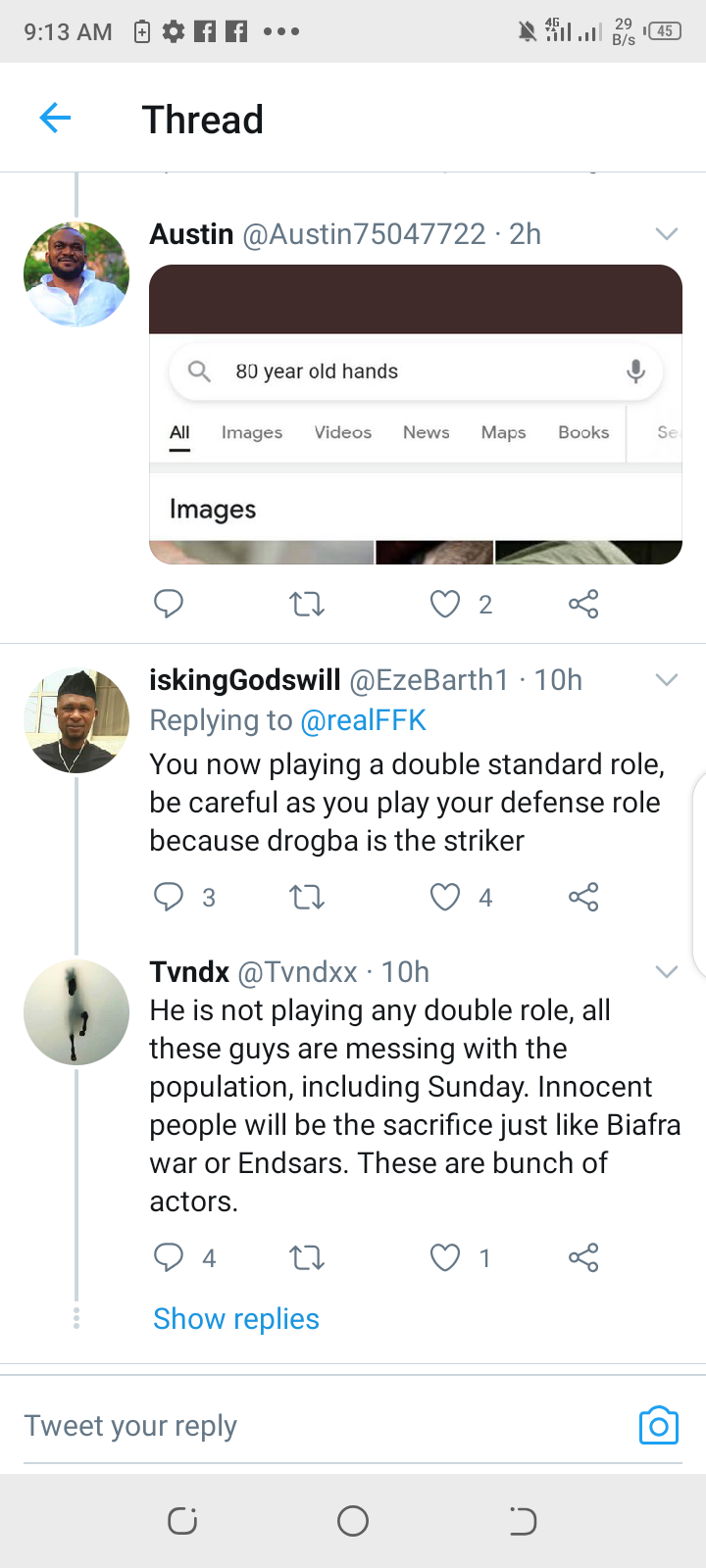 Content created and supplied by: #NewsUpdate (via Opera News )