Information is knowledge and power, Nigerians know the importance of being informed and does not joke with it. It almost impossible to visit a newspaper stand and you wouldn't witness a serious discussing topics that ranges from politics to sport. I Made a research on different newspapers stand, found out that not everyone who is there have the intention of buying a newspaper. Below are the five kinds of people you will find at a newspaper stand in Nigeria.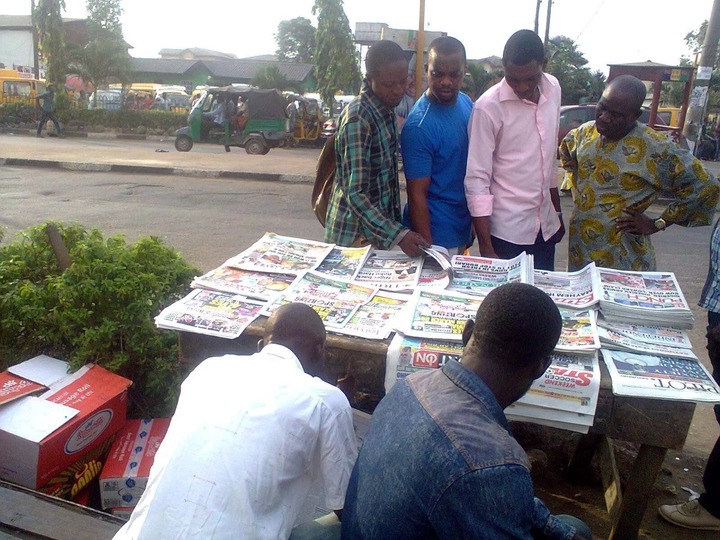 The People That Knows All
These are the people that believe they know everything and can argue without giving up, and they like to impress people at the newspaper stand to gain some cheap respect. They claim to know almost every epic topics and know some top politicians.
These People Read Everything
These set of people come to the newspaper stand to gather as much as they can, these are people the vendor is always unhappy to see. They read through every newspaper at their disposal. The painful part why the vendor does not like them is because they come there everyday to read but does not buy even a single newspaper.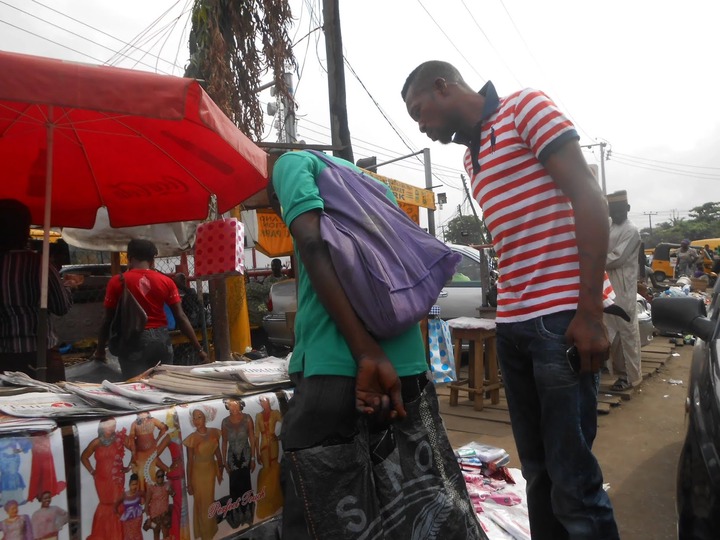 The People That Buy
The set of people does not waste time at the newspaper stand. When they come, they buy and leave immediately, they are not interested in any discussion or argument going on there. This is the best friend of the vendor and he does not joke with them.
The People That Only Listen
These people are entirely different but almost similar to the readers, they digest every words said at the newspaper stand. They might not even read or buy any newspaper, they only want other people to do the reading and talking while they consume it. They have much information even without opening the newspaper.
The People That Argue
I call these people "the strong men", if you are not strong in argument or you are not grounded in politics and football, you better avoid these people. They can embarrass you with the information they have. They are the initiator of most argument, they are not interested in getting a newspaper but play the devil's advocate.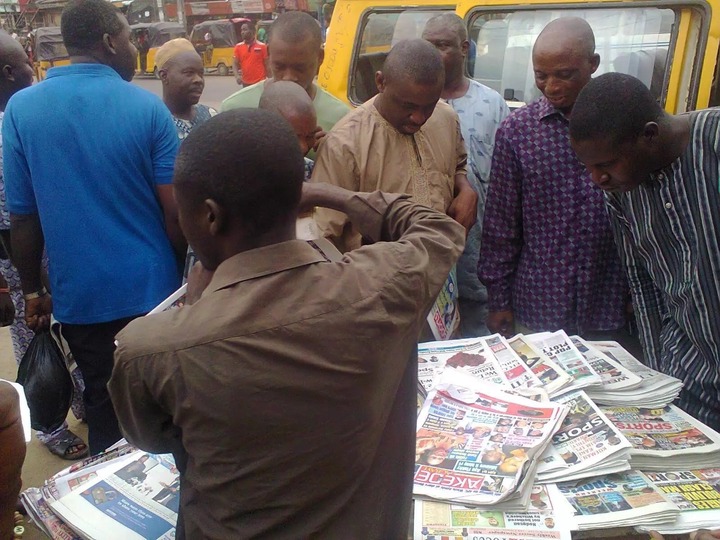 The newspaper stand is a funny place to visit once in a while, all manners of people are there sharing both right and wrong information, but only the wise knows what is best for him. Among these categories of people, which of them do you belong to? Please share and like.
Content created and supplied by: Barryne (via Opera News )