The Oluwo of Iwo, Oba AbdulRaheed Adewale Akanbi who has been supporting Fulanis to continuing living in the South West since the beginning of the Fulani and Farmers Crisis in the southern part of the country. Yoruba People have been criticizing, Blasting Oluwo of Iwo for Supporting Fulanis but he keeps saying only Criminals should be prosecuted not a tribe.
A Facebook user with the name 'Abdul Kabeer Olohun Ni' has Blasted Oluwo of Iwo this evening after saying he's the pride of Yorubas.
Oluwo of Iwo said:
Yorubas pride of Royalty Emperor Telu1.
Check out the beautiful pictures of Oluwo of Iwo he Uploaded on his Official Facebook page this evening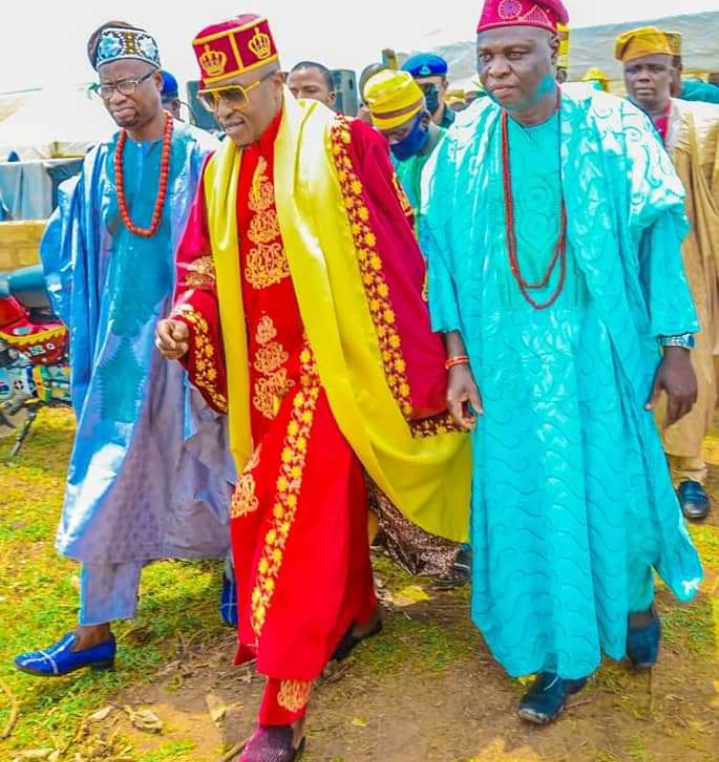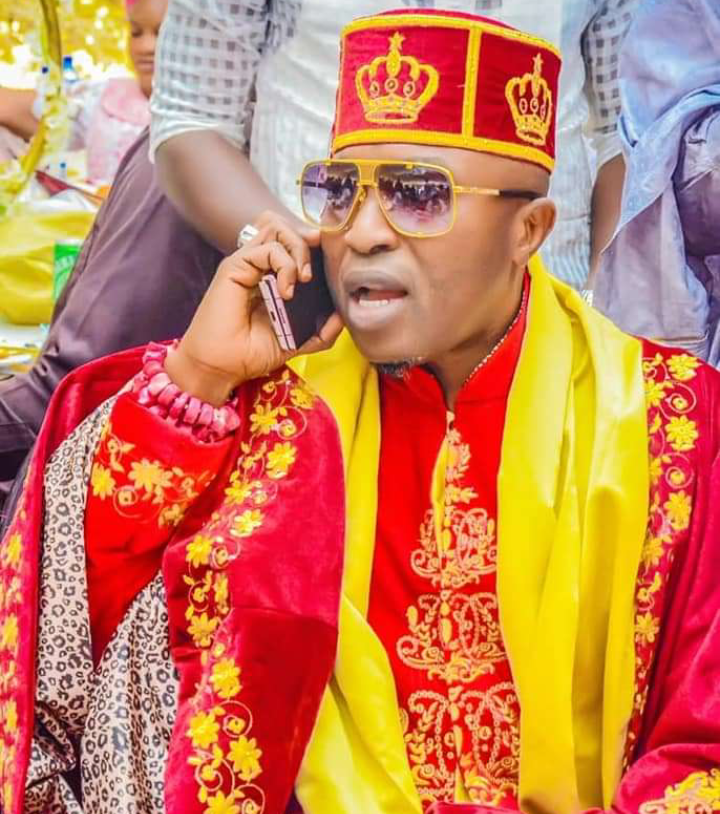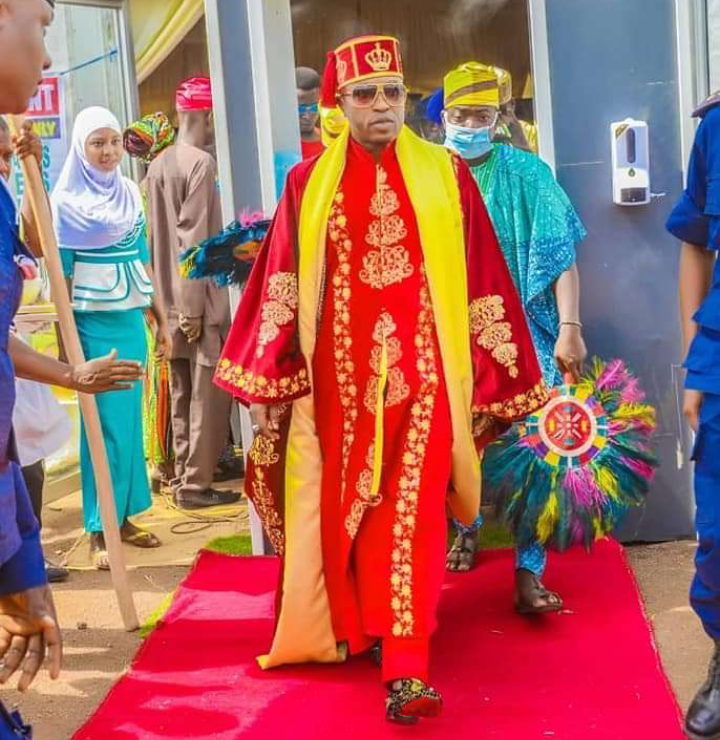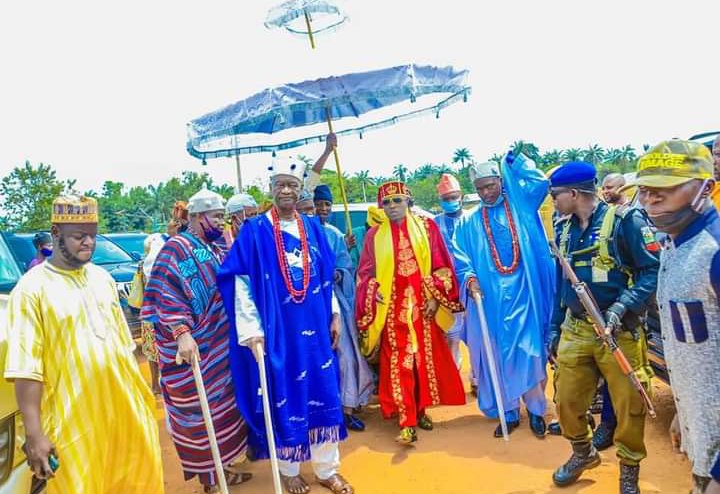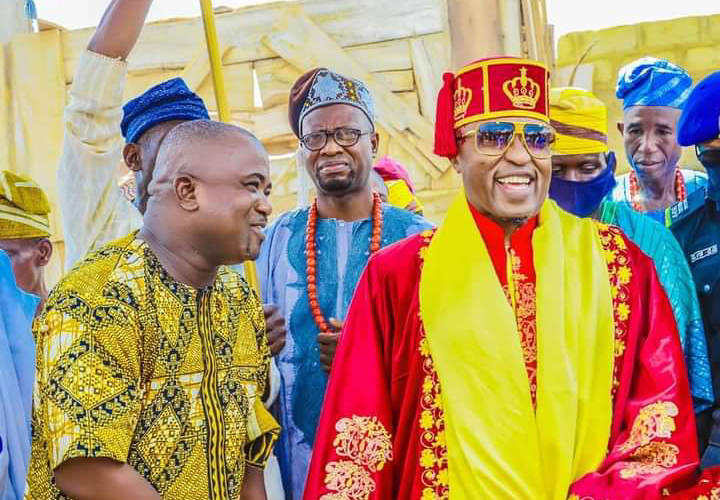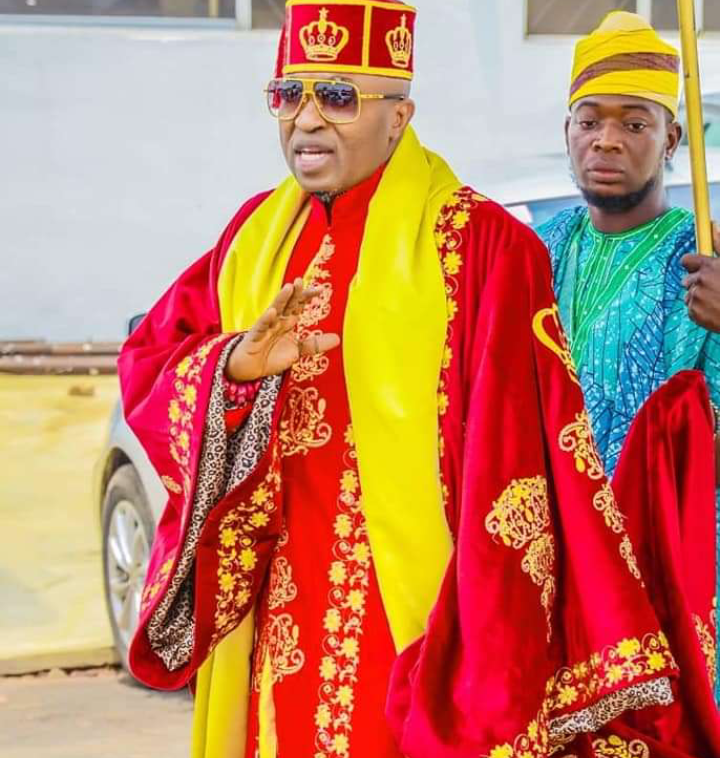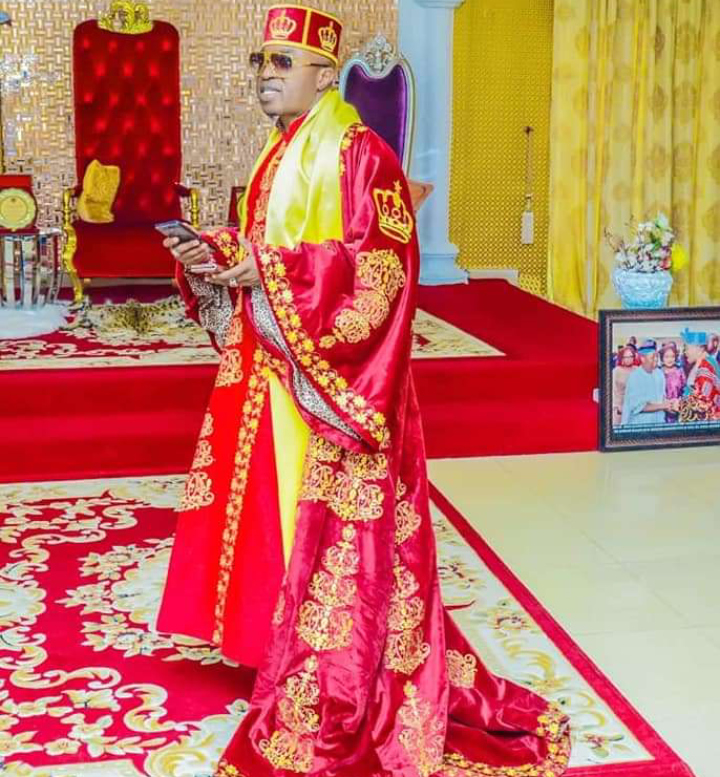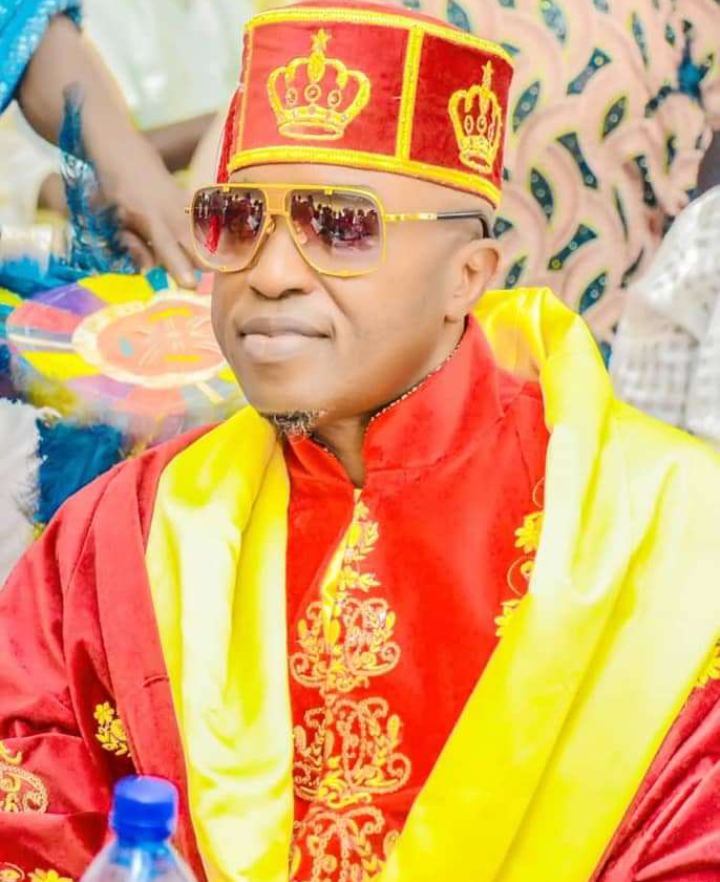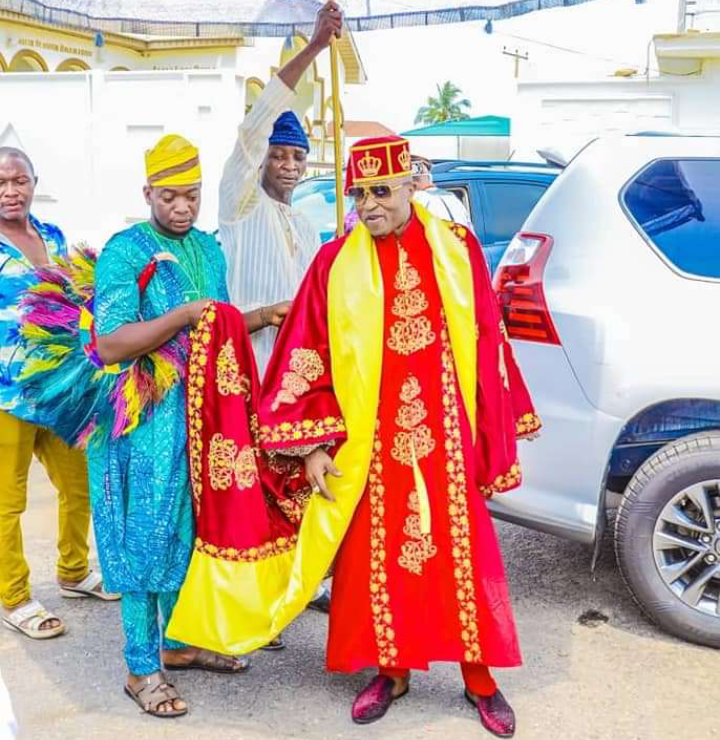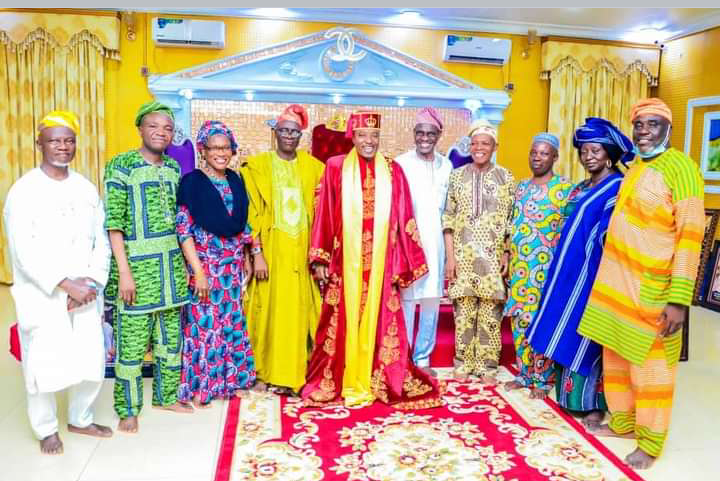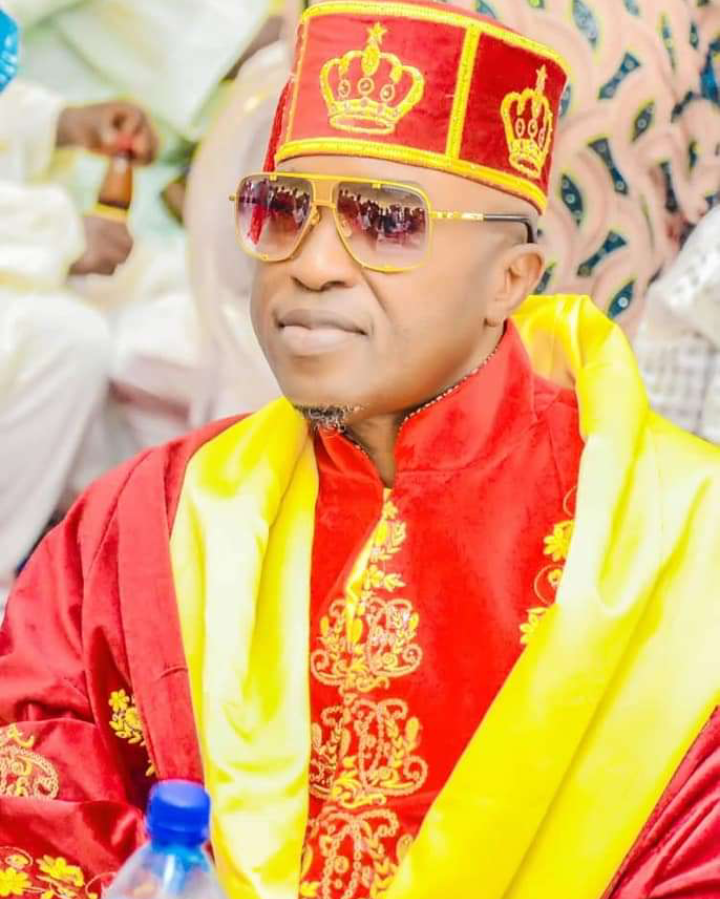 Abdul Kabeer Olohun Ni said:
You are not pride king to us in Yoruba land, even you are a bad market for Iwo people. they will soon realize this because he has sold them to Fulani.
Even he said all of us supported the Yoruba nation is bastard because we don't support Fulani agent Tinubu. Vote for Tinubu is like a renewal of this monster administration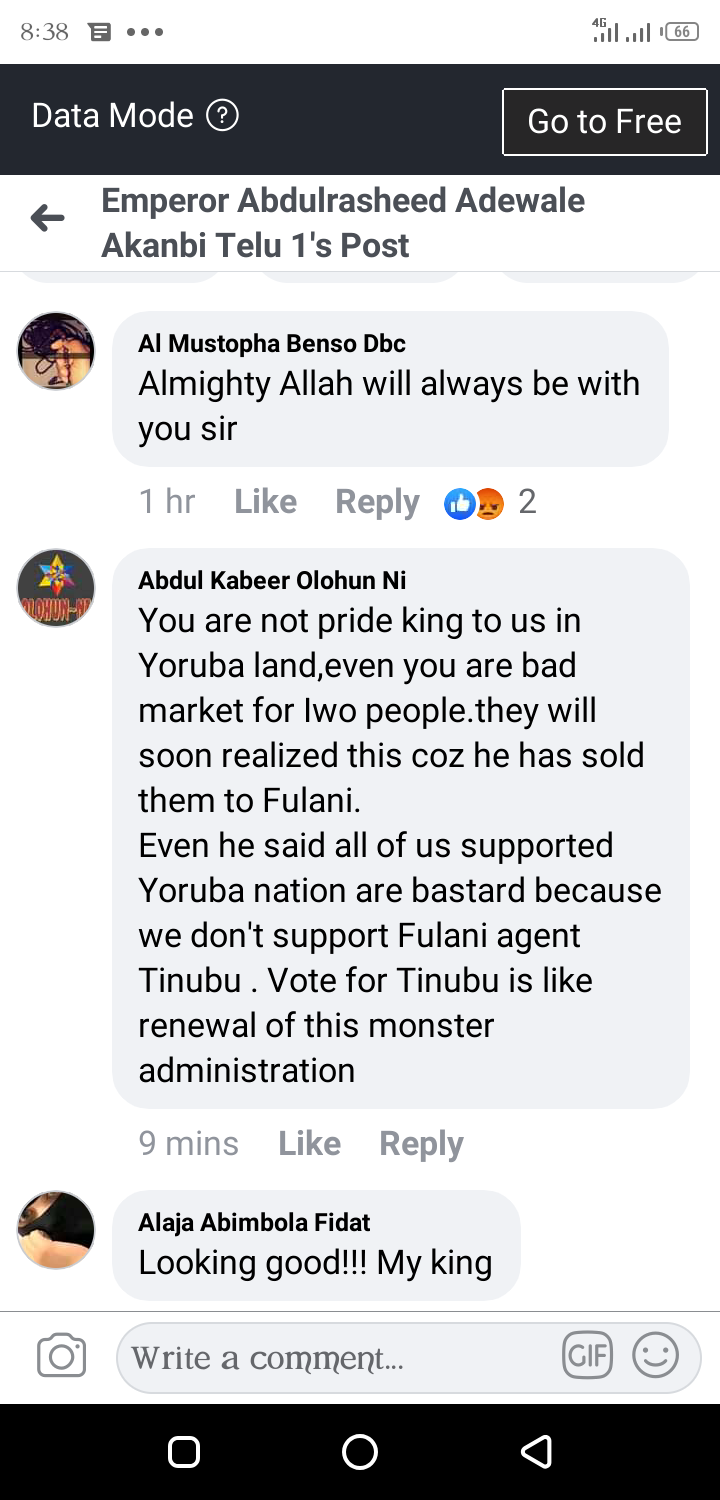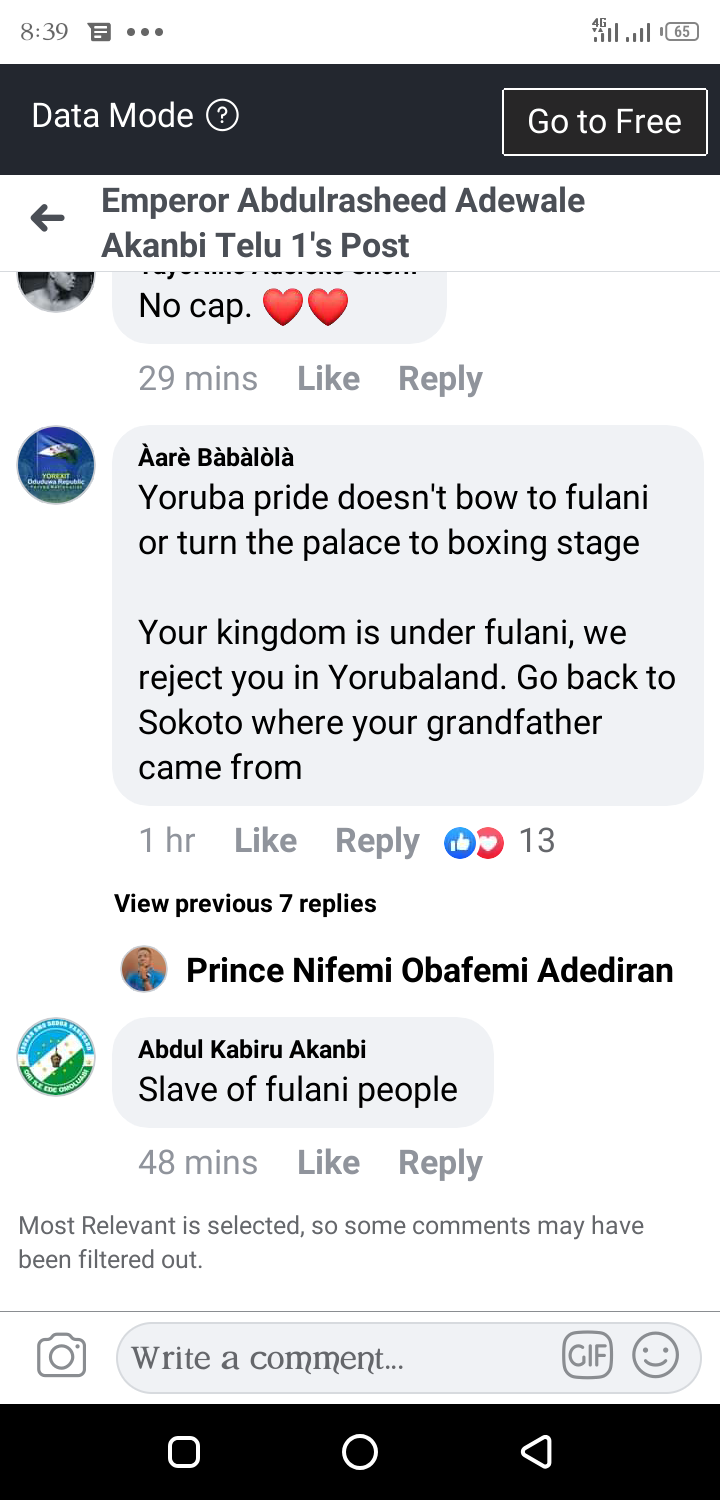 Why do you think Oluwo of Iwo wants Fulanis to continue living in the southwest?
Kindly drop Comments and Share the post on all social media for people to read the post
Content created and supplied by: Business_Arena (via Opera News )