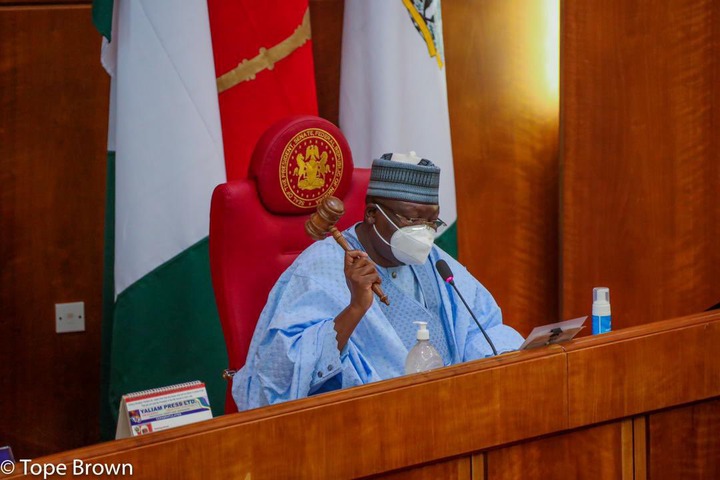 President of the Senate, Dr. Ahmad Lawan has re-iterated the interest of the 9th senate in performing it's responsibilities and also assured the public that the Electoral Act 2016 will be amended before the end of the second quarter of this year. The head of the Nigerian apex legislative body made this known while making an official address after the National Assembly returned from a recess today, the statement was also made avialable on his official twitter account.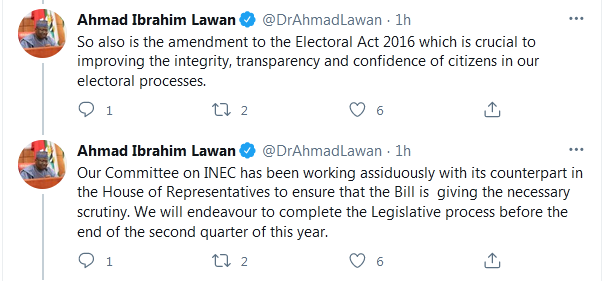 The Senate President also disclosed that the Senate Committee on INEC is also working harmoniously with their counterpart in the House of Representatives to ensure the bill is given the necessary scrutiny.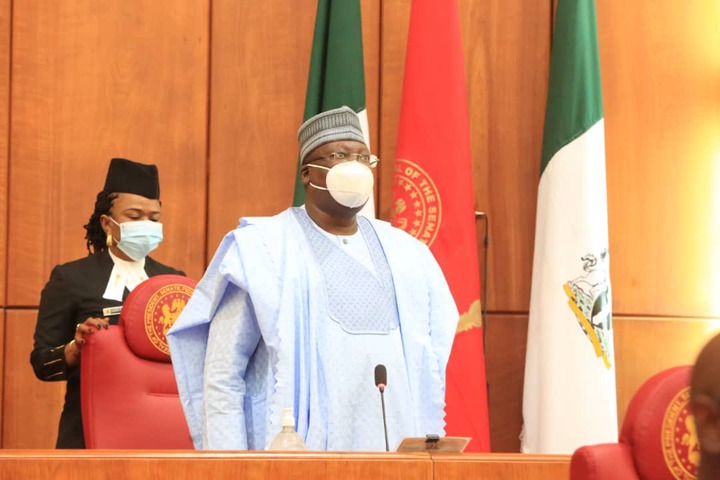 "The Review of the 1999 Constitution is another legislative intervention that the Senate is equally committed to. There are many issues Nigerians have built consensus on and require Constitutional amendments, in order to engender unity of our people, and efficiency in governance" he added.
What are your thoughts on this, Share and Comment.
Content created and supplied by: Brain_Writes (via Opera News )