The security of a nation is always of paramount importance not only to the leaders of the country, but also to all members of the country's security apparatus which may be called by different names.
Nigeria is confronted by many security challenges ranging from issues such as street fighting, muggings, kidnappings, car-jackings and armed robbery.
Also, the North East region has been facing issues of Boko Haram insurgency while some other regions of the country are also faced by bandit attacks and kidnapping.
All these criminal activities are carried out by some criminally minded individuals who are always looking for loopholes in the security architecture of the nation but security operatives are also doing their best within the given circumstances and available resources to combat them.
On Sunday evening, a human rights activist and former Senator, Shehu Sani sarcastically tried to differentiate between the name used to identify these criminals in Nigeria. He wrote: "The difference between Bandits and terrorists is like the difference between Hoodlums and Thugs."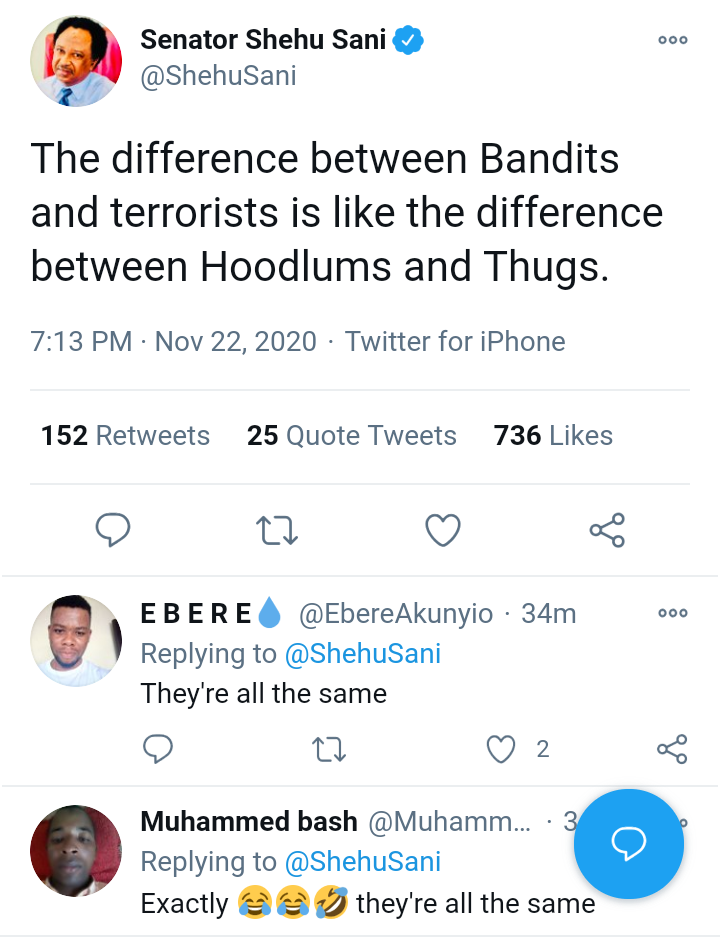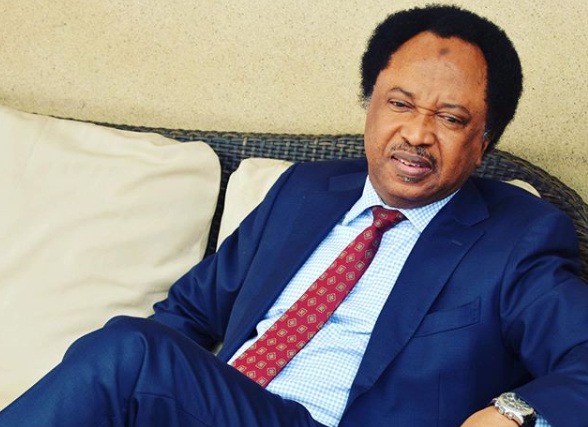 The statement has been receiving many reactions with many people submitting that they are all the same. One of those that reacted even tagged the difference between bandits and terrorists as the difference between SARS and SWAT.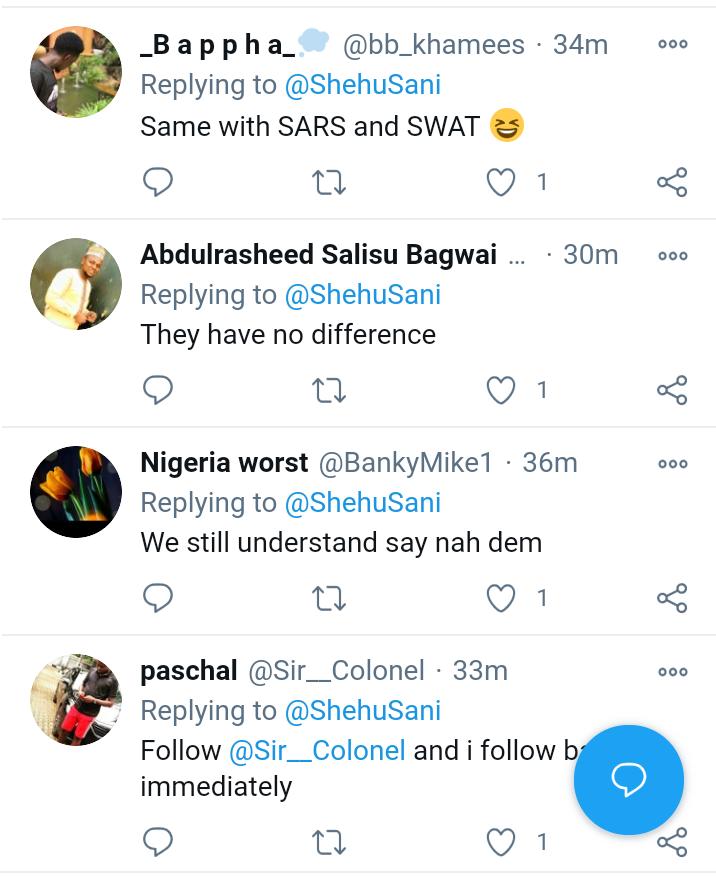 The SARS - Special Anti-Robbery Squad were a unit of the Nigeria Police Force but were recently disbanded by the federal government after massive outcry against them by the people of Nigeria.
They were replaced by a new team identified as the Special Weapons And Tactics Team (SWAT) which Nigerians said might not be too different from the disbanded SARS.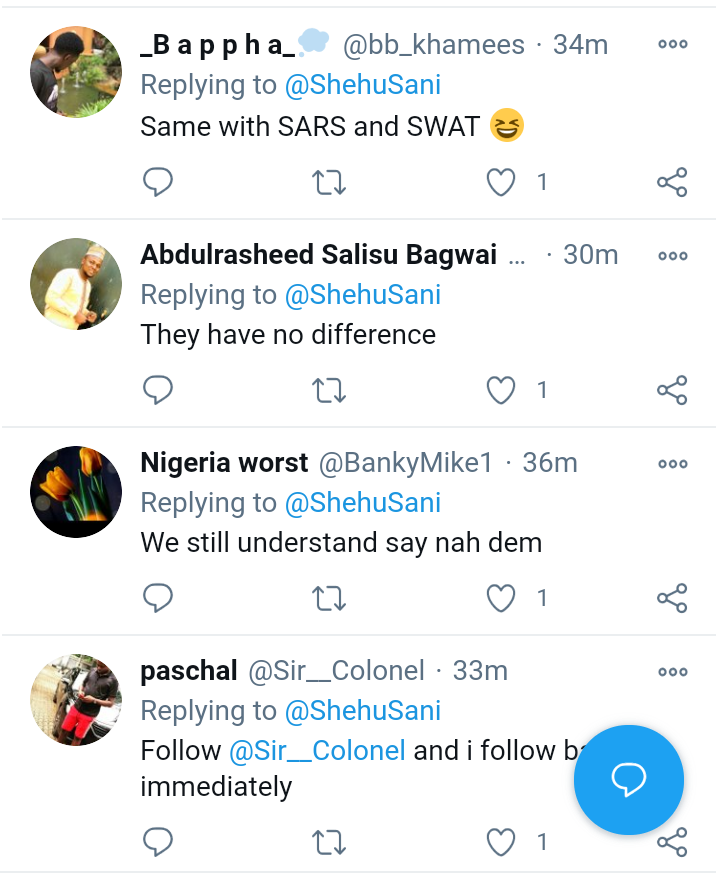 See some more reactions.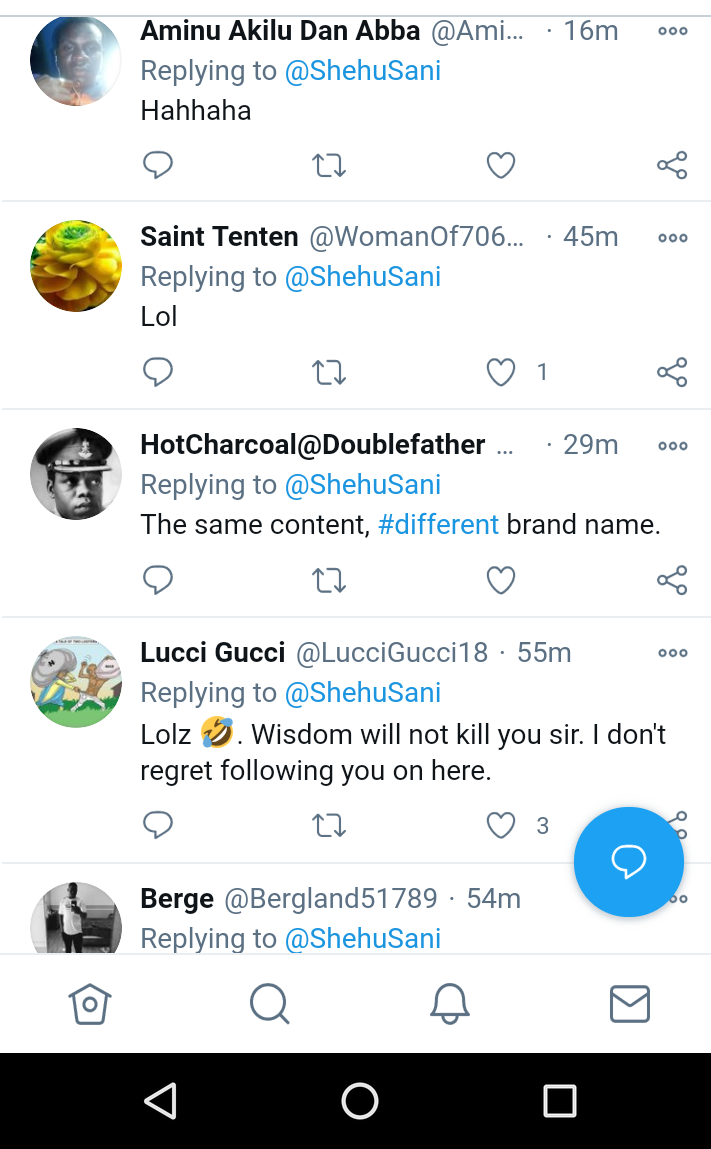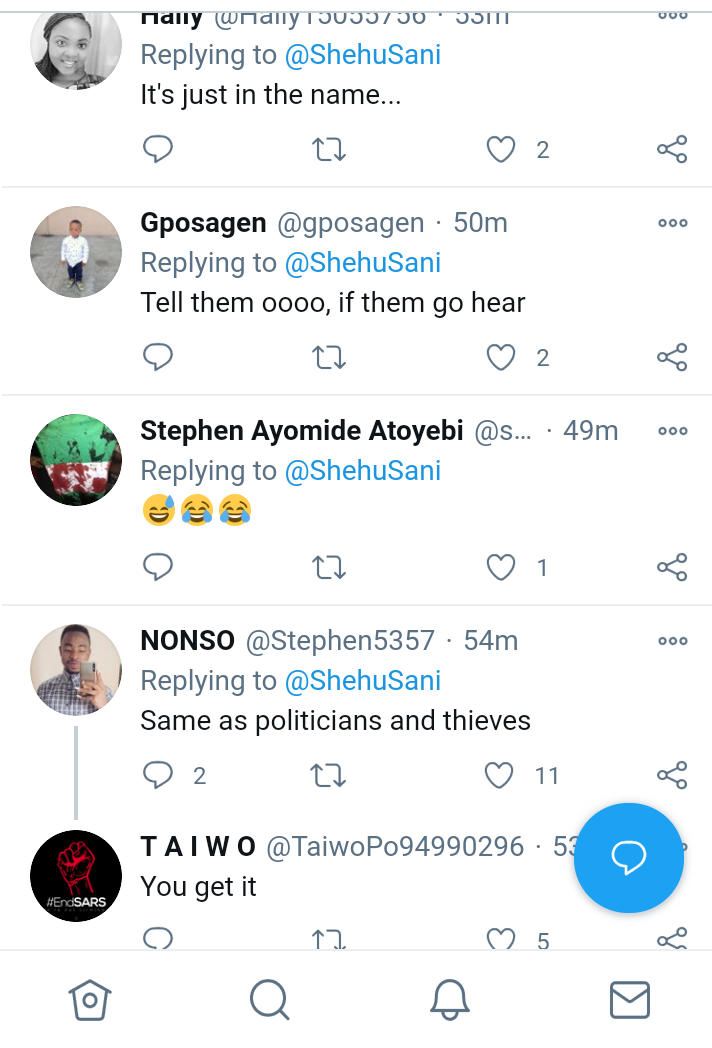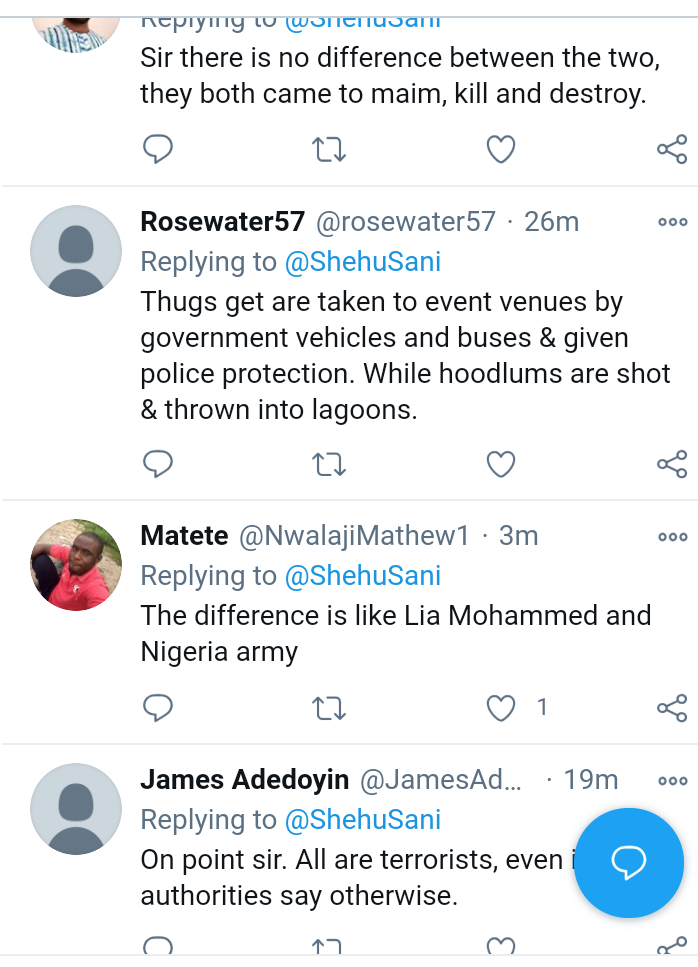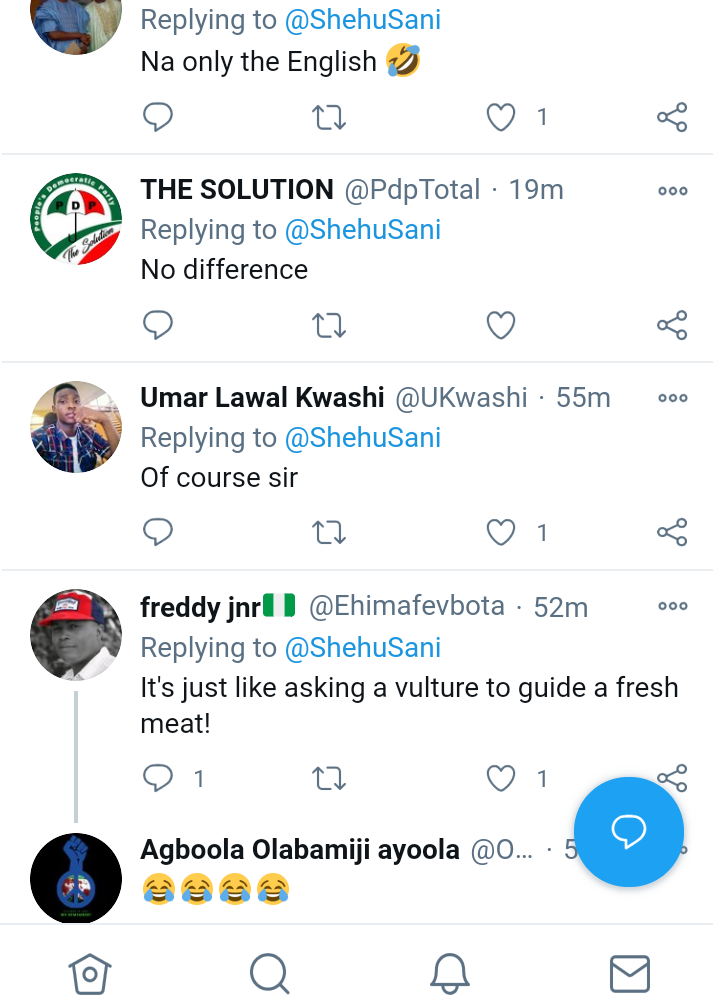 In Nigeria, the internal security of the country is majorly handled by the Nigeria Police Force and also the Nigerian Security and Civil Defence Corps (NSCDC).
The external territorial integrity of the country is protected by its military (Nigerian Armed Forces) made up of three major arms: The Nigerian Army which is the largest component of the Nigerian Armed Forces, and is responsible for land warfare operations.
Second is the Nigerian Navy which is among the largest navies on the African continent, consisting of several thousand personnel, including those of the Coast Guard.
Also, the Nigerian Air Force which is in charge of ensuring the integrity of the airspace by gaining and maintaining control of the air.
All these security outfits and some others like the DSS work together to protect the nation and its people.
Content created and supplied by: Ladoph001 (via Opera News )