Chinese support strengthened Nigeria's fight against COVID-19 —Buhari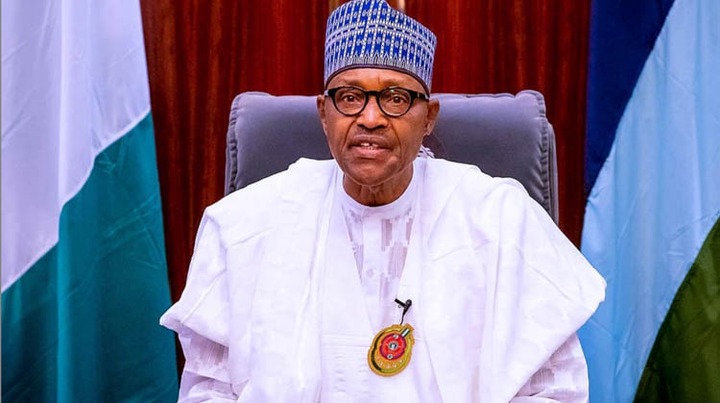 The President, Major General Muhammadu Buhari (retd.), has said Chinese support tremendously strengthened Nigeria's effort against COVID-19.
Buhari disclosed this in a letter he personally signed and addressed to his Chinese counterpart, President Xi Jinping, to commemorate the 50th anniversary of the establishment of bilateral ties between Nigeria and the People's Republic of China.
The Special Adviser to the President on Media and Publicity, Femi Adesina, made the letter dated January 28, 2021 available to journalists on Monday via a statement titled, 'As China-Nigeria relations clock 50, President Buhari expresses satisfaction'.
Recall that first human cases of COVID-19 were reported by officials in Wuhan City, China, in December 2019.
Since then, the virus has been spreading across countries and continents through person-to-person transmission.
But Buhari said since the outbreak of the pandemic, China has been working with Nigeria and other African countries to safeguard their citizens.
On the 50 years since the establishment of Nigeria-China diplomatic relations, The President said he was delighted that the bilateral ties have achieved far reaching and fruitful results, on the basis of close coordination and mutual trust.
As celebrations of the Year of the Ox by all Chinese across the world commence on February 12, the President wished his Chinese counterpart people of the country a promising and auspicious Lunar New Year.
Buhari wrote, "Nigeria is very satisfied with the progress of bilateral relations, and we thank China for its support to us in various ways; in building of rail, road, power, defence, and many other areas.
"Since the COVID-19 outbreak, China has been working with Nigeria and other African countries to safeguard the lives and health of our citizens, adding new dimensions to our friendship. We acknowledge that Chinese support tremendously strengthened our effort against the pandemic.
"In recent years, Nigeria and China have also witnessed steady development of their strategic partnership. In the face of significant challenges faced by international community, the two sides are upholding a common position of preserving multilateralism, not interfering in other countries' internal affairs and safeguarding common interest of developing countries.
"This year is vital for China-Nigeria relations. The FOCAC has become a model of mutually beneficial cooperation between Nigeria and China, as well as between Africa and China. Nigeria is ready to work with China to make the new session of FOCAC this year a success.
CBN ban: Binance removes naira from crypto trading pairs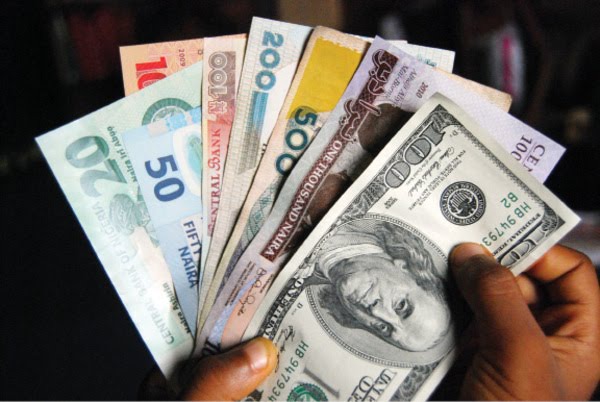 One of the largest cryptocurrency exchanges by volume, Binance, has removed naira from its trading pairs after the Central Bank of Nigeria asked banks and other financial institutions to close the accounts used for cryptocurrency operations.
Binance made this known in a statement sent to traders and made available on its website on Monday titled, 'Notice of removal of trading pairs'.
It noted that the removal takes effect from Tuesday, February 8, 2021.
The exchanges urged users to transfer their peer-to-peer wallet for transactions.
The statement read, "Binance will remove and cease trading on the following trading pairs at 2021-02-09 12:00 PM (UTC): BNB/NGN, BUSD/NGN, DOT/NGN, ETH/NGN, LINK/NGN, LTC/NGN, TRX/NGN, XRP/NGN.
"Please note: NGN is fiat currency and does not represent any other digital currencies.
"Users can transfer their fiat or crypto balance to their P2P wallet, and buy or sell cryptocurrency with NGN at zero fees on the Binance P2P platform.
"Users can still trade the above assets in other trading pairs that are available on Binance.
"Risk warning – Cryptocurrency trading is subject to high market risk. Please make your trades cautiously.
"Binance will make best efforts to choose high-quality coins, but will not be responsible for your trading losses."
…Binance suspends deposits in Nigeria indefinitely
Earlier, Binance temporarily suspended deposits in Nigerian naira after CBN directed local banks to identify and close all accounts tied to cryptocurrency platforms or operations.
In a statement, Binance said, "We are aware of the recent circular shared by the Central Bank of Nigeria (CBN) around cryptocurrency-related Nigerian naira (NGN) payment activities in Nigeria and we are monitoring the situation closely.
"Please note all your funds on Binance.com remain safe and crypto services on Binance.com will continue as normal.
"However, our NGN payment partners are suspending deposit services until further notice. From 7PM (GMT+1) on February 5, 2021, Binance will temporarily suspend NGN deposits through our fiat partner channels. Withdrawal services remain normal and will continue to be processed but might take slightly longer time than usual."
Minimum wage arrears: SSANU, NASU shut down LASU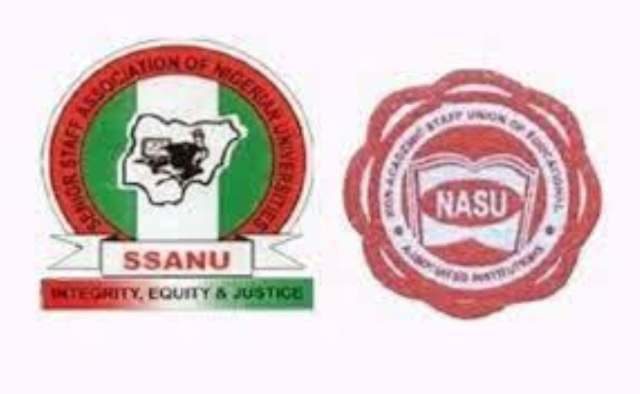 Though the ongoing strike by members of the Senior Staff Association of Nigerian Universities, SSANU, and the Non-Academic Staff Union of Educational and Associated Institutions, NASU, is limited to federal universities, their colleagues at the state-owned Lagos State University, LASU, on Monday shut down the institution over the failure of the state government to pay them the arrears of the new minimum wage.
All the gates leading to the main campus of the school in Ojo, Lagos was closed, and no vehicle allowed to go in.
The situation also led to students and other visitors not being able to enter the campus.
The state government is owing to the workers 18 months arrears of the new minimum wage.
Recall that it was only when the workers went on strike last October that the government agreed to the payment of the new minimum wage to them.
The government began the payment last September, it owed them 18 months arrears and promised to pay that in phases.
When the government reneged on its promise, the workers last month issued a notice of the strike, but the government quickly promised to start paying from January 18, 2021.
The workers then also agitated for the payment of the End of the Year Bonus which has been paid.
However, the government failed to pay the arrears, leading to the workers embarking on the latest move.
Speaking on the development, the Coordinator, Centre for Information Press and Public Relations, CIPPR, Mr Ademola Adekoya, expressed optimism that the government would soon resolve the issue.
Some issues the national body of the unions are agitating for like the Integrated Personnel and Payroll Information System, IPPIS, and Earned Allowance do not concern them at LASU.
APC membership registration: Millions of Nigerians waiting to join APC – Ganduje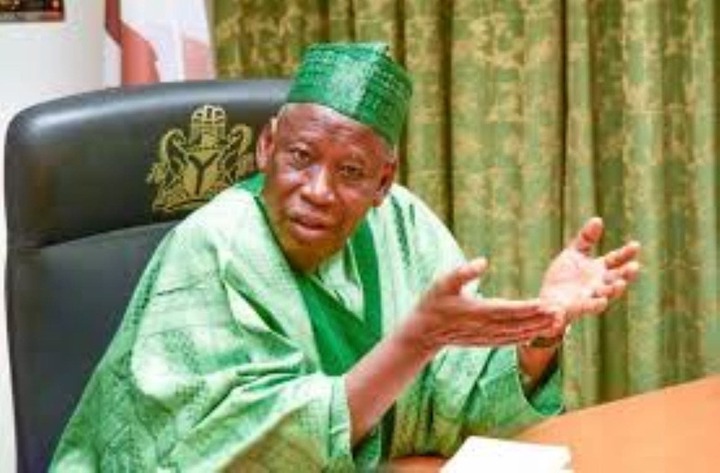 As the ruling party, All Progressive Congress, APC commence the membership registration, Governor Abdullahi Umar Ganduje of Kano State has said millions of nigerians were waiting to join the party.
This was as he called on them to do so with the opportunity avail them by the party with the ongoing APC membership registration.
Ganduje stated this when he visited his polling unit in Ganduje Cikin Gari ward in Dawakin Tofa area to revalidate his APC membership registration.
The Governor said the persons were convinced with the performance of President Muhammadu Buhari and his government hence their resolve to join the party.
He also wooed women and youths to troop out enmasse to register with the party in the ongoing exercise.
According to him, "From 2014, a lot of achievement recorded under President Muhammadu Buhari, Kano State government and others has made a lot of people from other parties to join APC. So it is an opportunity for the Millions that joined the party to register.
"There are youths whose age are below the age to register with any political party in 2014. But they have come of age now, Millions of them have shown interest to join the APC. It is an opportunity for them to register.
"Similarly, let me use this opportunity to call on women to troop out enmasse to go and register. Women during election troop out enmasse and voted larger than men. So we are throwing it open to them that we want more women participation. And the women leader has assured me that the women will dominate the membership registration. Therefore, we are looking forward to that," Ganduje said.
Content created and supplied by: Olawright (via Opera News )