1. Bello Matawalle, Governor of Zamfara State
Bello Muhammad Matawalle, born February 12, 1969, is the current Governor of Zamfara State, Nigeria. He contested under the platform of the Peoples Democratic Party (PDP).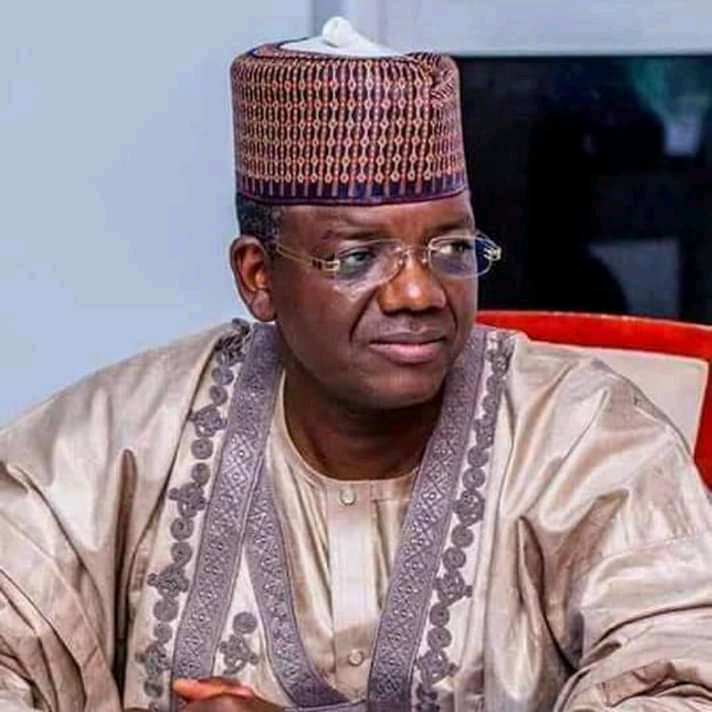 Dr. Bello Matawalle was born February 12, 1969, in Maradun Local Government Area of Zamfara. Matawalle attended Maradun Township Primary School finishing in 1979. He attended Yaba College of Technology , Lagos and later went to Thames Valley University , London.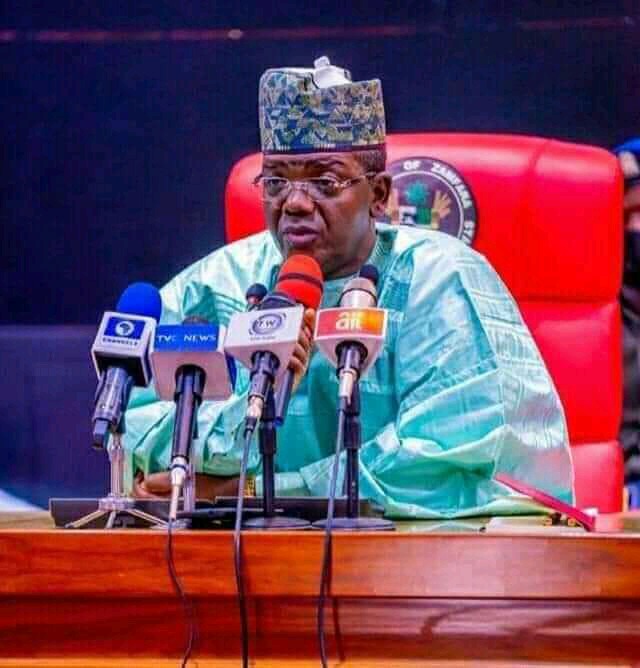 He worked as a Teacher at Government Girls College Moriki and Kwatarkoshi before joining the Federal Ministry of Water Resources. Matawalle's first shot in politics was in 1998 when he ran for a house of assembly seat and won after he left the Federal Ministry of Water Resources, Abuja, joining the defunct United Nigeria Congress Party (UNCP) which consisted of politicians such as Ambassador Isa Aliyu Mohammed Argungu (Sarkin Yakin Kabbi) former Minister of Water Resources and National Chairman of the party, Ibrahim Gusau former protem National Chairman of the party, Atiku Abubakar , Abdullahi Aliyu Sumaila , Attahiru Bafarawa , Adamu Aliero , Suleiman Takuma Ibrahim Kura Mohammed , Ibrahim Saminu Turaki and Kabiru Ibrahim Gaya but after the death of General Sani Abacha , Nigerian Military Head of State on June 8, 1998, Abdulsalami Abubakar , his successor, dissolved the political parties and announced that elections would hold in 1999.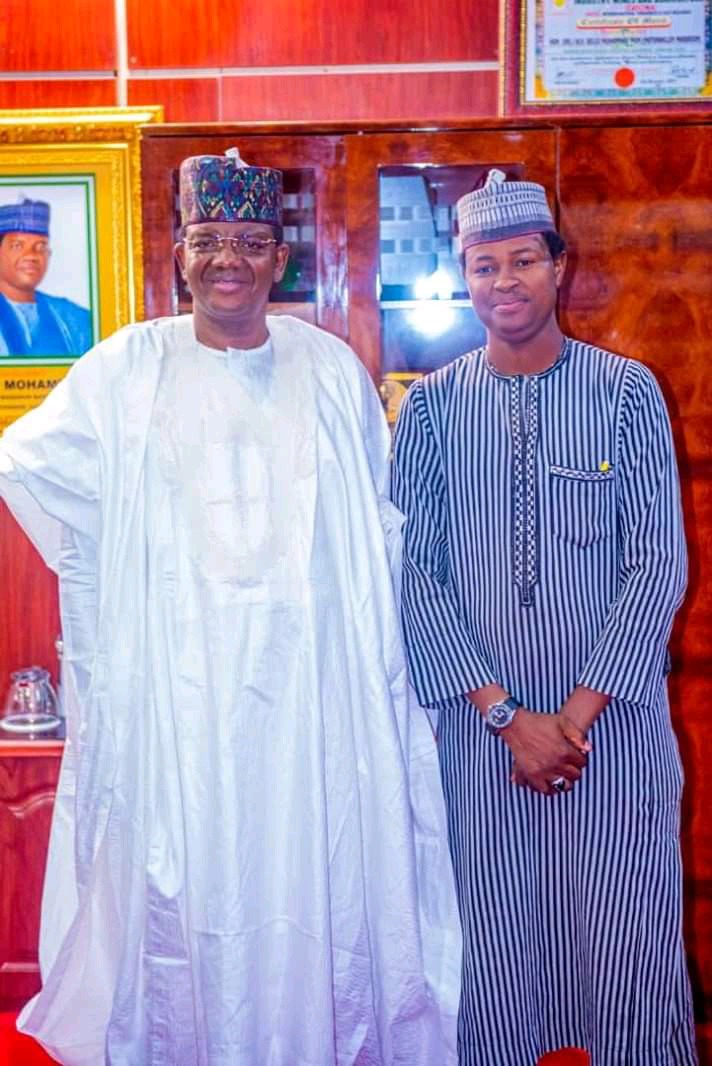 Between 1999 and 2003 he served as Zamfara State Commissioner for Local Government and Chieftaincy Affairs, Commissioner for Environment, Rural Development and then Commissioner for Youth and Sports.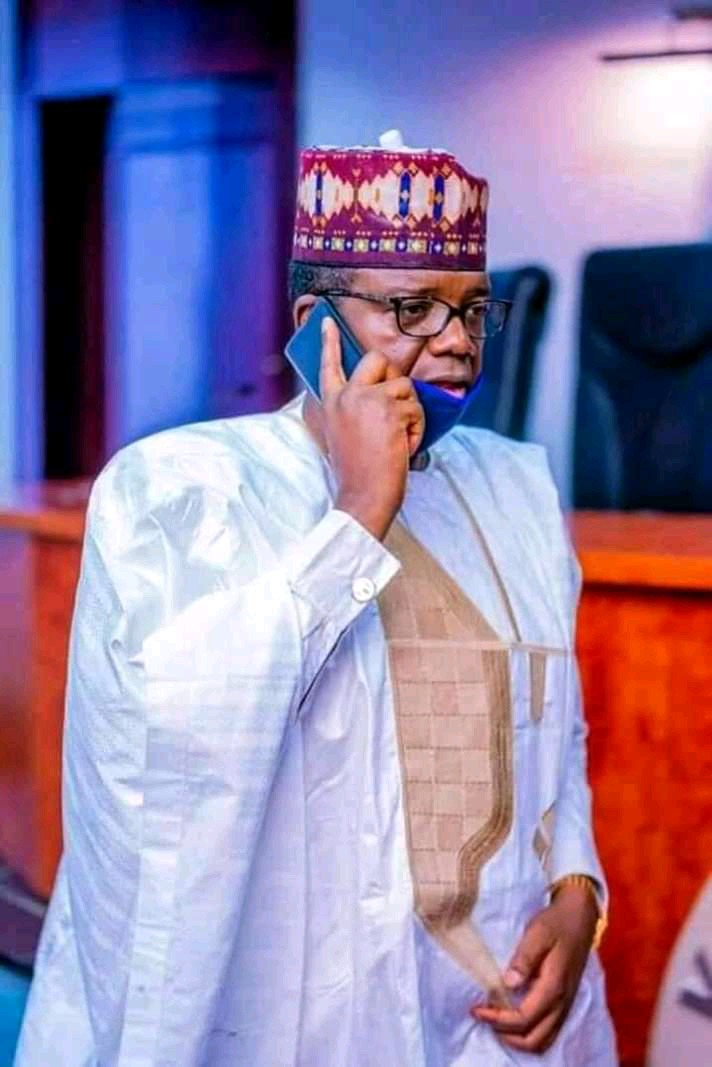 Matawalle was elected into the House of Representatives by his constituents Bakura/Maradun in May 2003 on the platform of the defunct All Nigeria Peoples Party (ANPP).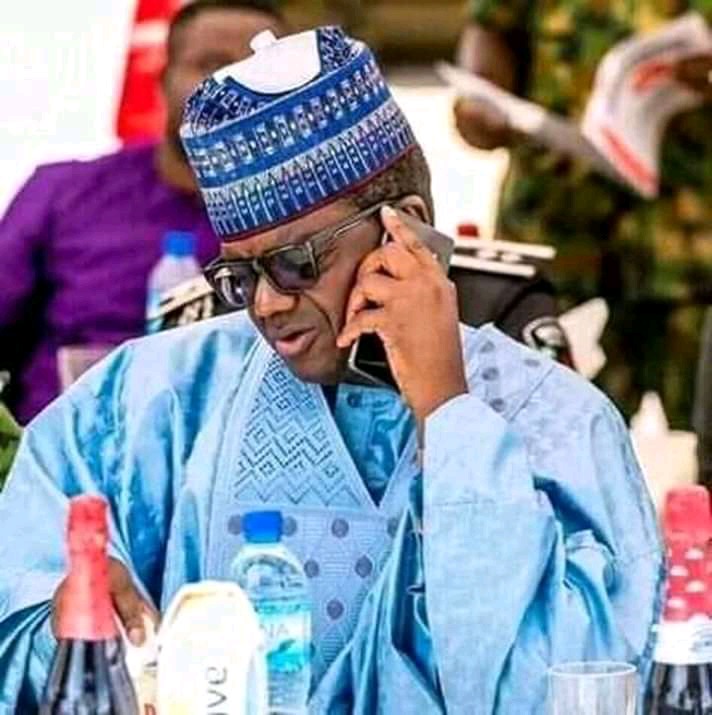 Matawalle was re-elected in 2007 still on the platform of the ANPP only to defect to PDP on which platform he was re-elected for a third term in 2011.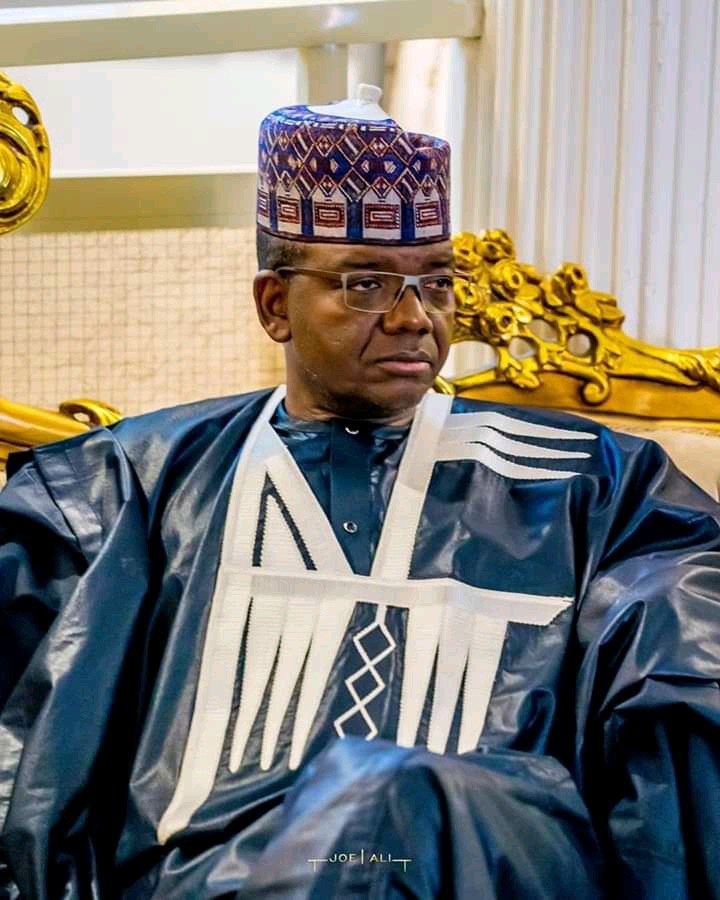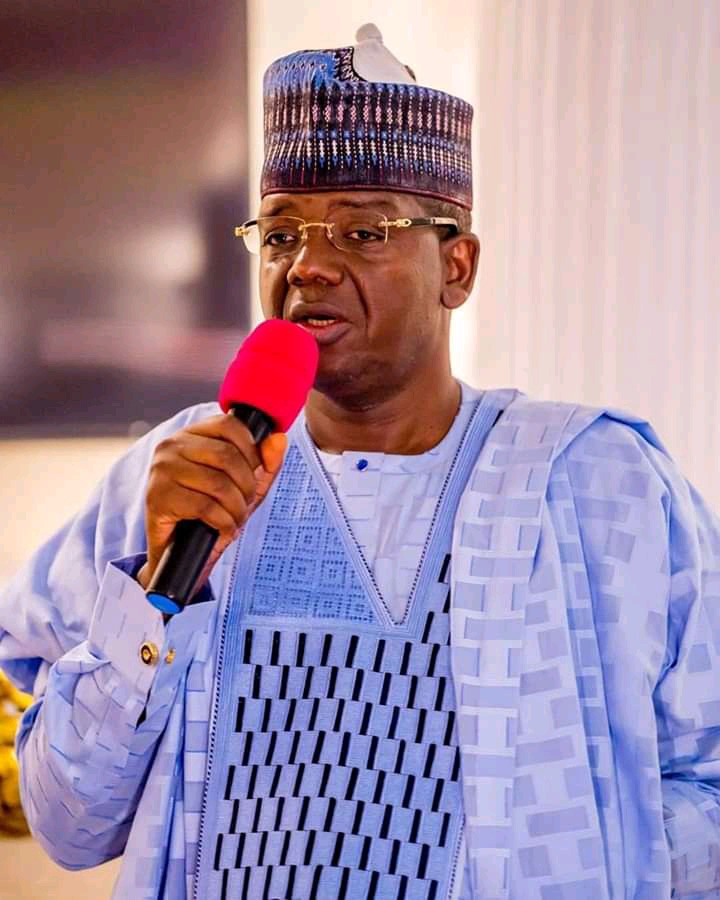 Matawalle polled 189,452 in the March polls as against the 534,541 votes for Muktar Idris, the APC candidate.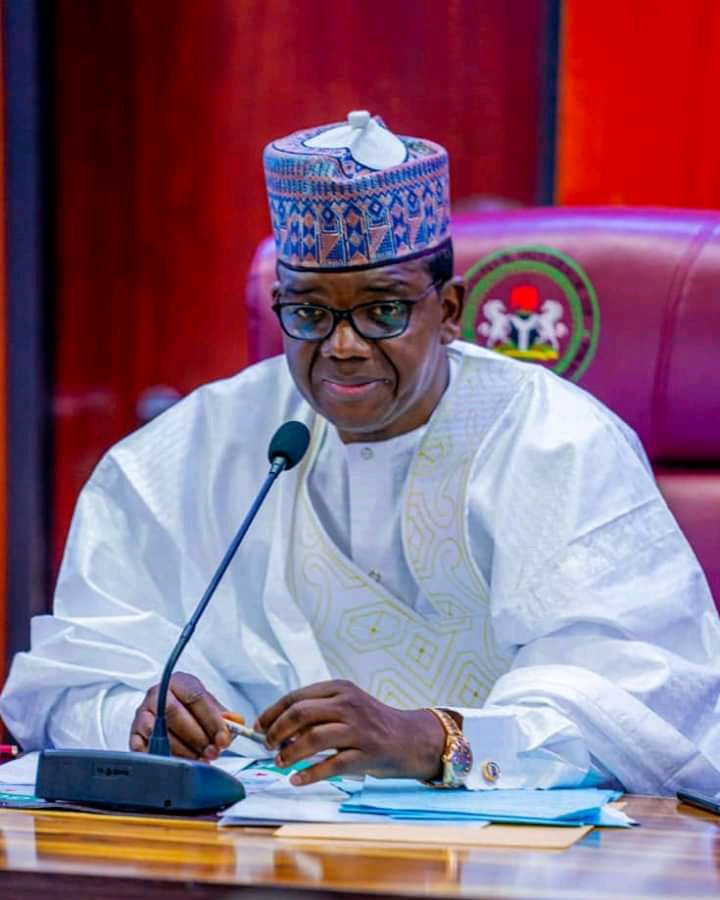 Muktar Idris was at first, issued the certificate of return, however, the court of appeal in Sokoto ordered that the INEC should withdraw the certificate.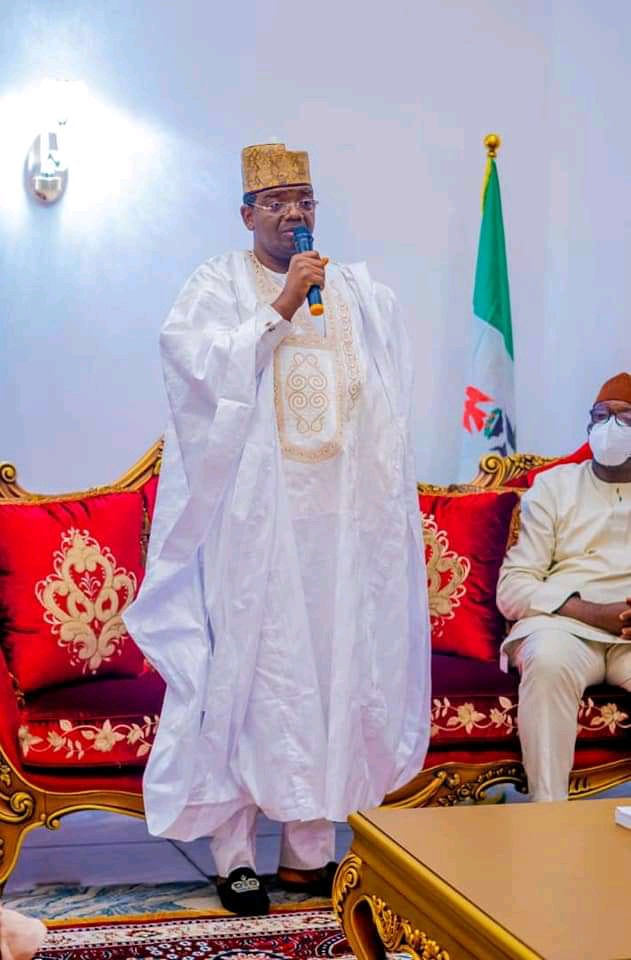 The Supreme Court later pronounced that the votes cast for the APC in the election as wasted and ordered that the candidate with the second highest votes be sworn in on Wednesday. This is because the APC failed to conduct primary election for all the candidates in Zamfara State.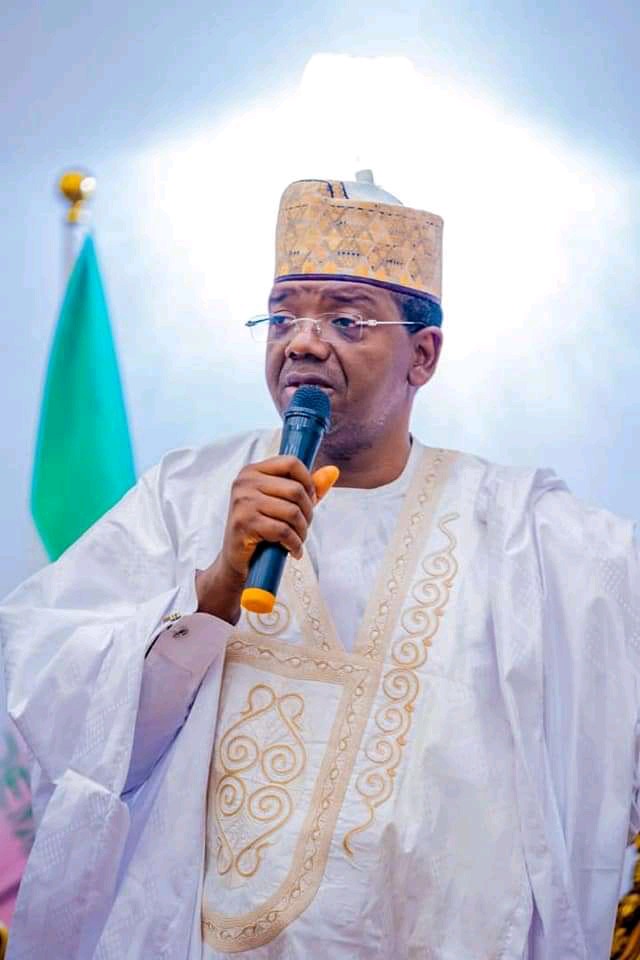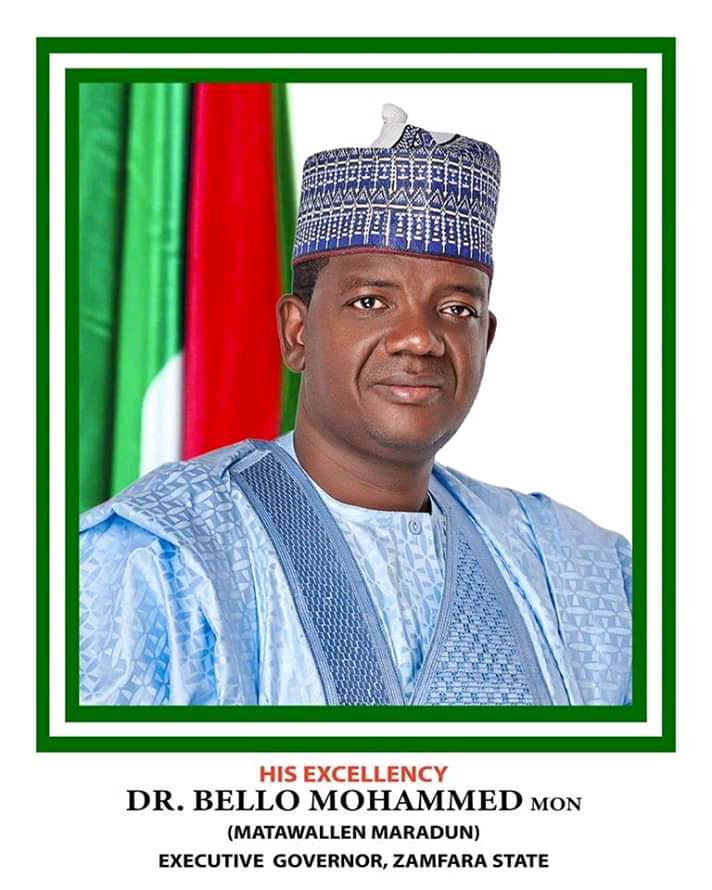 Dr. Matawalle is married to four wives and has six children.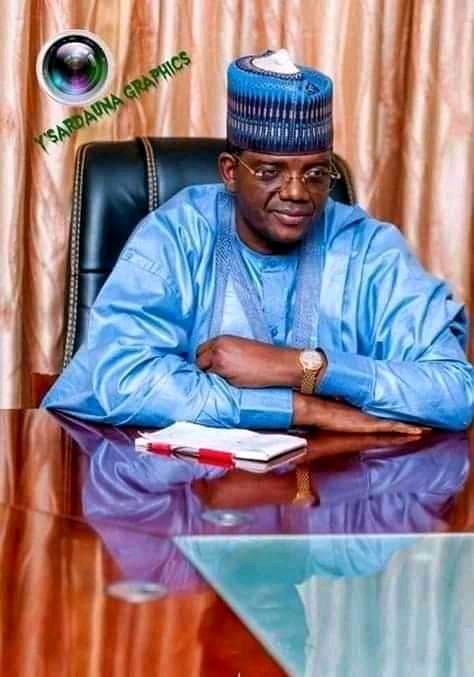 2. Seyi Makinde, Governor of Oyo State
Oluseyi Abiodun Makinde, born 25 December 1967, is a Nigerian Businessman, Politician and Philanthropist.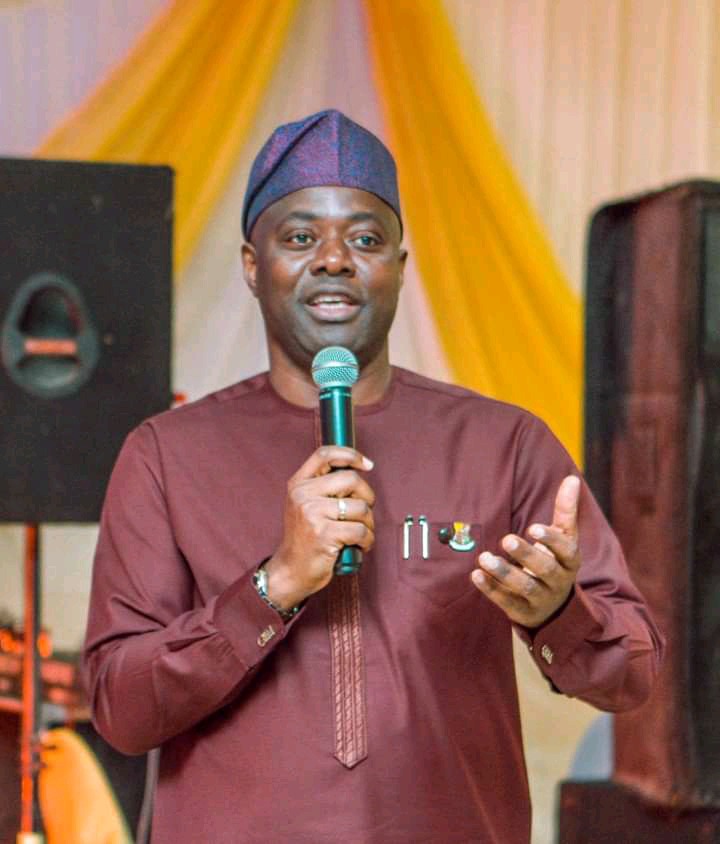 He is the governor of Oyo State in South-western Nigeria. He is an Engineer and a subject matter expert on fluid and Gas Metering. He is the Group Managing Director of Makon Group Limited; an indigenous oil and gas company in Nigeria. He established his first oil and gas private business called Makon Engineering and Technical Services, (METS) at the age of 29 in the year 1997, after earning years of work experience with international oil and gas companies.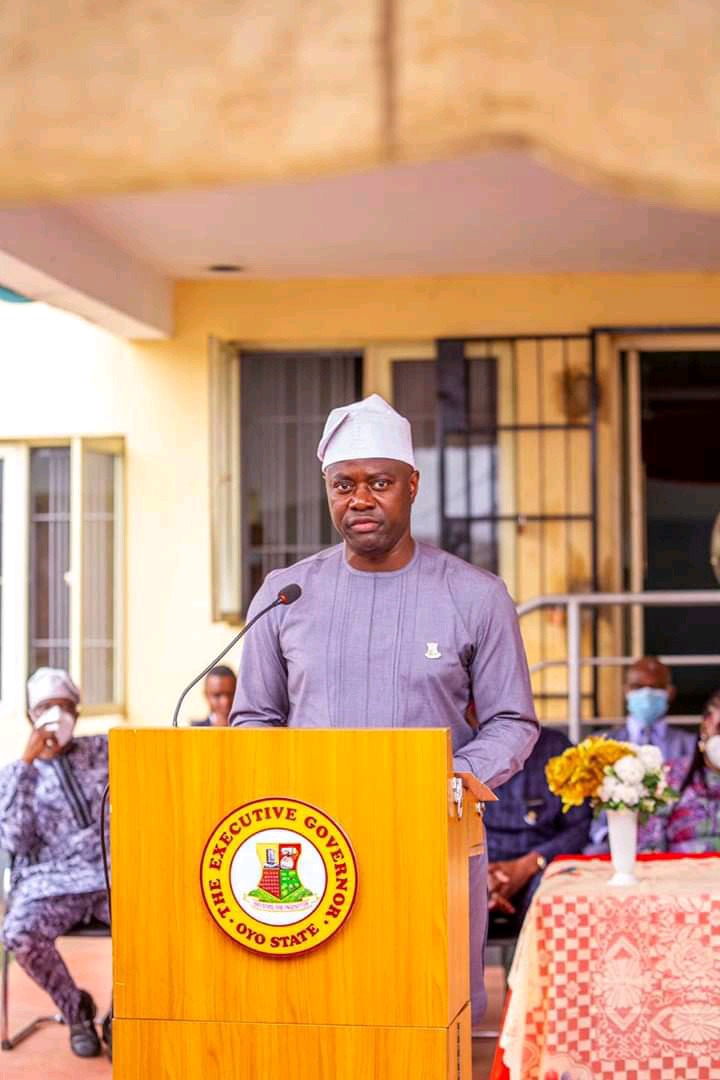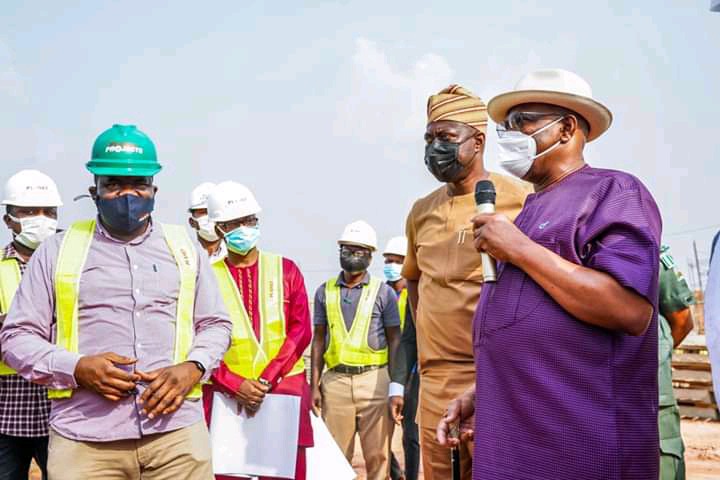 Makinde contested for the Oyo State 2015 gubernatorial seat on the platform Social Democratic Party (SDP).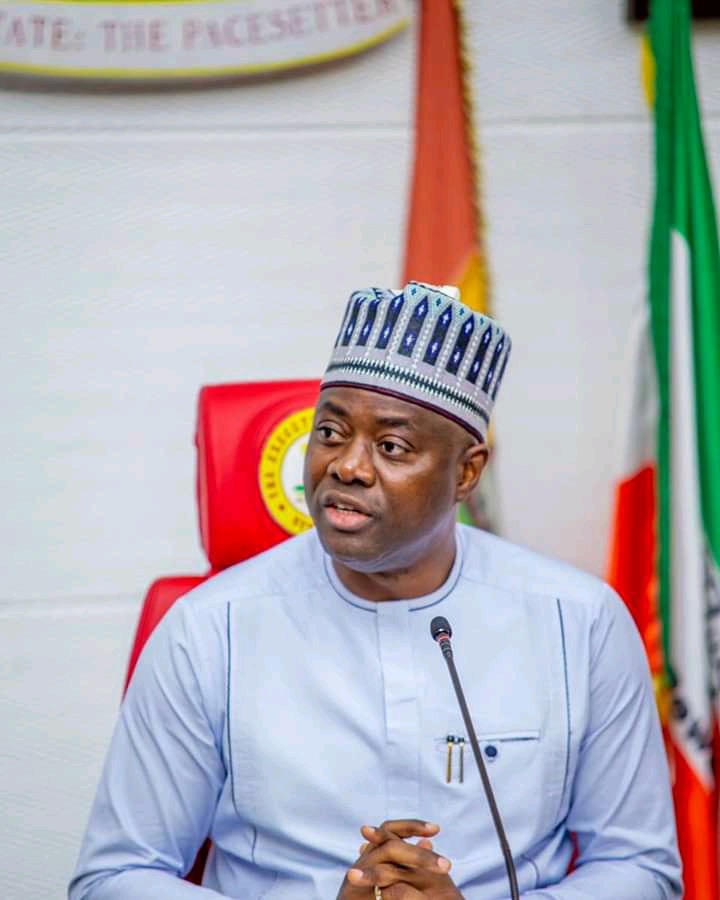 Makinde was born to a renowned teacher turned accountant, late Pa Olatubosun Makinde and Madam Abigail Makinde of Aigbofa Compound in Oja'ba, Ibadan. He is the third child of the family.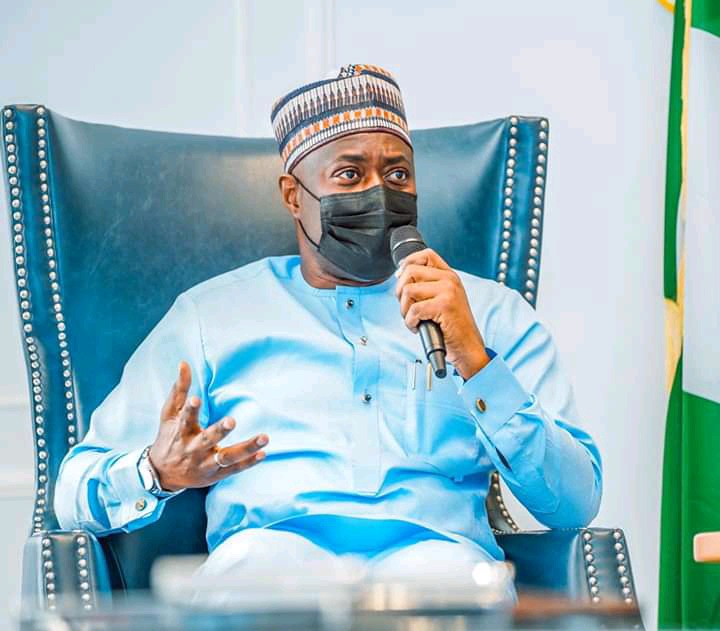 Makinde began his education at St Paul Primary School and completed his primary education at St Michael Primary School, Yemetu, Ibadan. His secondary education was at Bishop Phillips Academy, Monatan, Ibadan. In 1985, he gained admission to the University of Lagos (Unilag) where he earned his bachelor's degree in Electrical Engineering.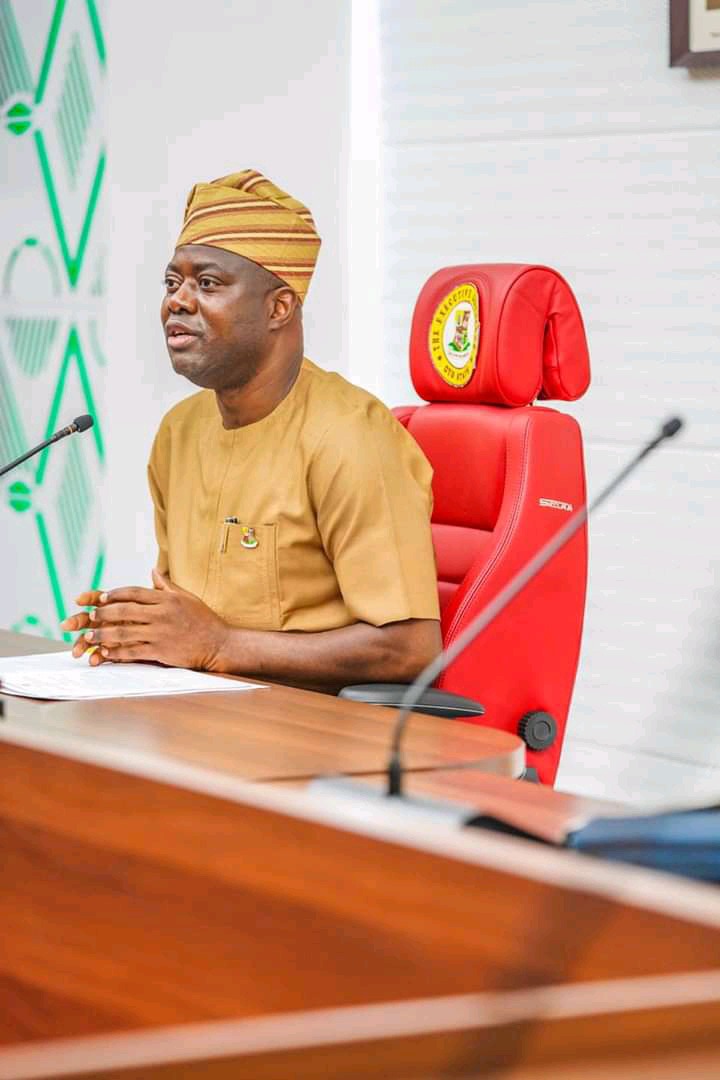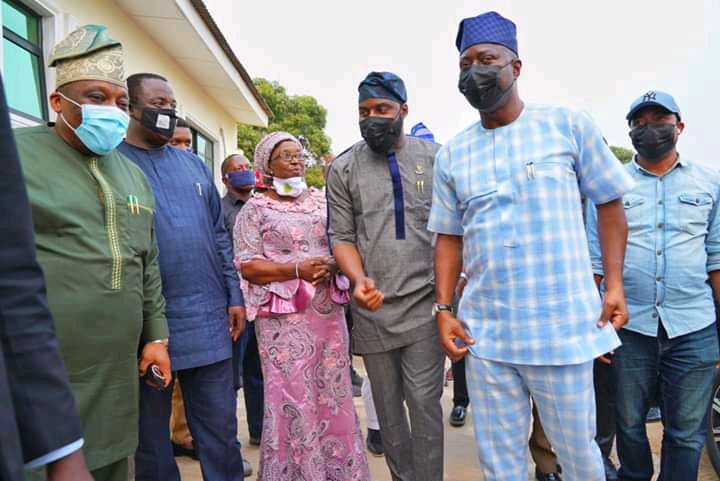 In 1998, Oluwaseyi trained at Industrial Control Services in Houston, Texas on Safety Shutdown System; and Development of Analytical Competence for Managing Operations at Lagos Business School (now Pan-Atlantic University)in 1999. In 2000, he had training in automation. In 2002, he studied Fundamentals of Crude Sampling at Jiskoot Auto Control Training Centre, Kent, England. Also, in 2005, he studied Understanding and Solving Complex Business Problems at Massachusetts Institute of Technology (MIT), USA.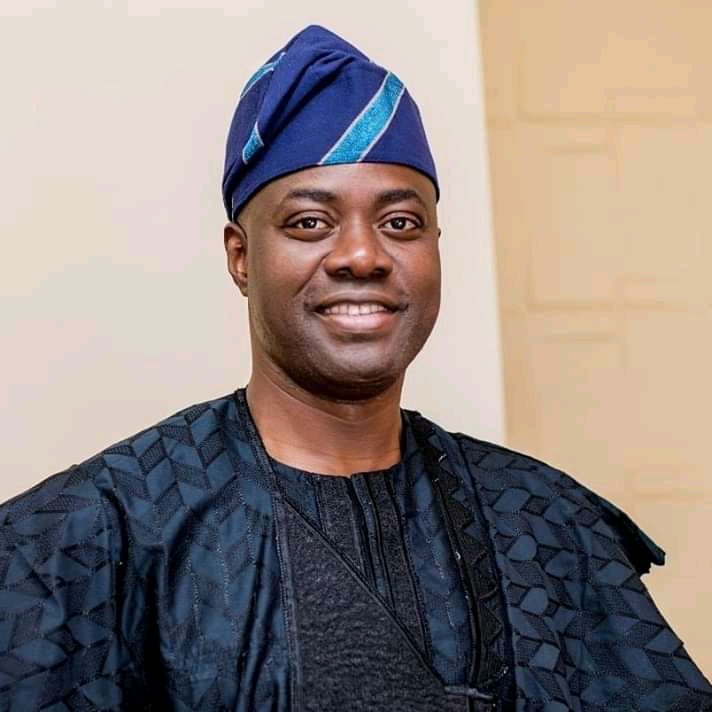 3.
Abdullahi Sule, Governor of Nasarawa State
Engineer Abdullahi Sule, born December 26, 1959, is a Nigerian entrepreneur, businessman and politician. He is the Governor of Nasarawa State in the 2019 Governorship election under the platform of the All Progressive Congress (APC).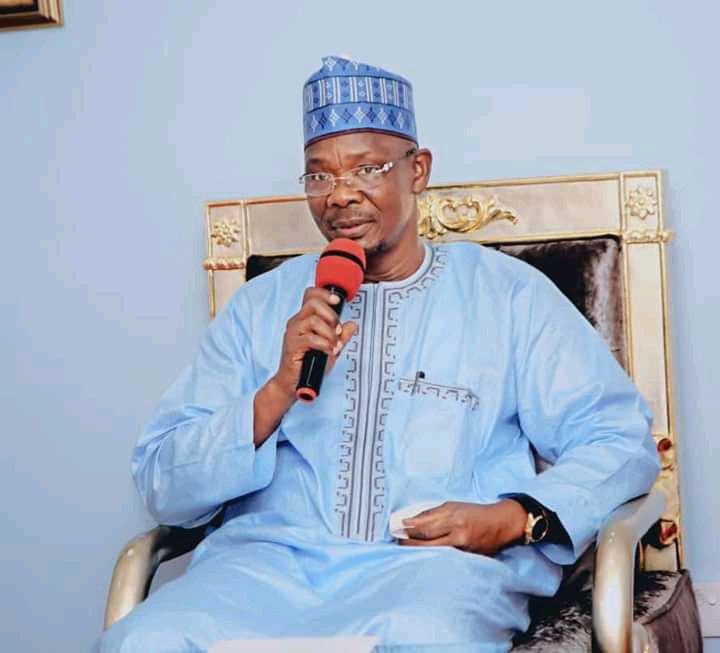 He was born on December 26, 1959 in Gudi Station, Akwanga-West Development Area of Nasarawa State.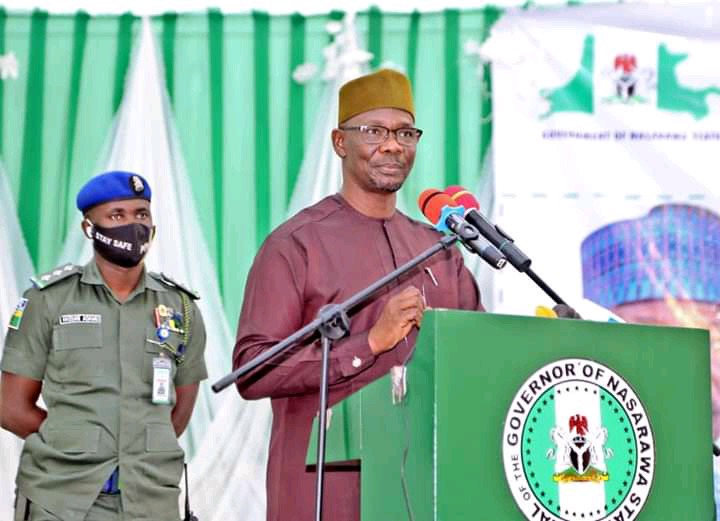 His early schooling was at Roman Catholic Mission (RMC) Primary School, Gudi Station in 1968. He then entered Zang Secondary School in 1974 and later Government Technical College, Bukuru in 1977. After his secondary education, he went to Plateau State Polytechnic, in Barkin Ladi in 1980. He then left Nigeria on a scholarship to study at Indiana University, Terre Haute, Indiana, where he obtained a Bachelor of Science in Mechanical Technology and a master's degree in Industrial Technology.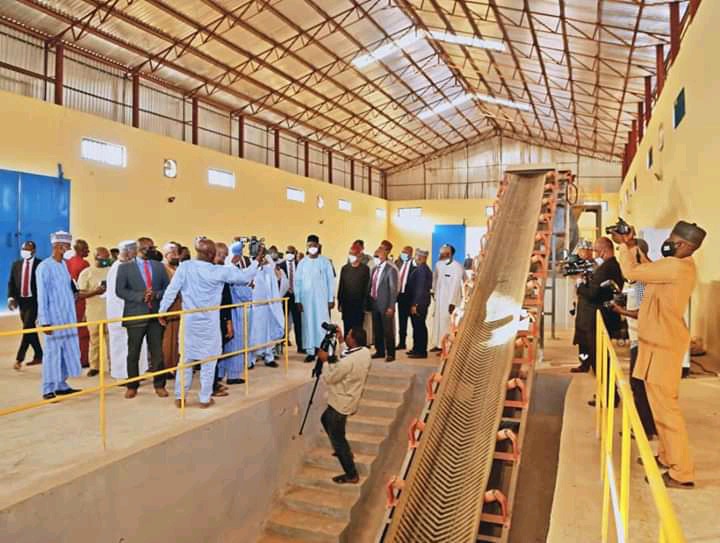 Returning to Nigeria in 1985, Sule served as a youth corps member with Plateau Utilities Board. He later joined the Jos Steel Rolling Mill in 1985 as a Production Engineer. Returning to the United States in 1989, he worked for several companies (Lancer Corporation, OEM component and Osyka Corporation among others) before returning to Nigeria in 2000. On his return to Nigeria, he co-founded Sadiq Petroleum Nigeria Limited in Lagos and was made the managing director/CEO. Under his leadership, the company won a bid to acquire African Petroleum (AP) Plc and he became the CEO of AP in 2001.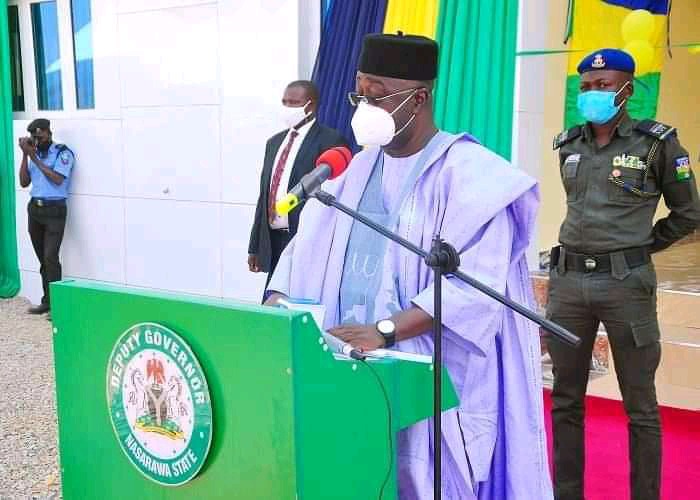 Prior to his gubernatorial ambition in 2018, he was the Group managing director of Dangote Sugar Refinery Plc.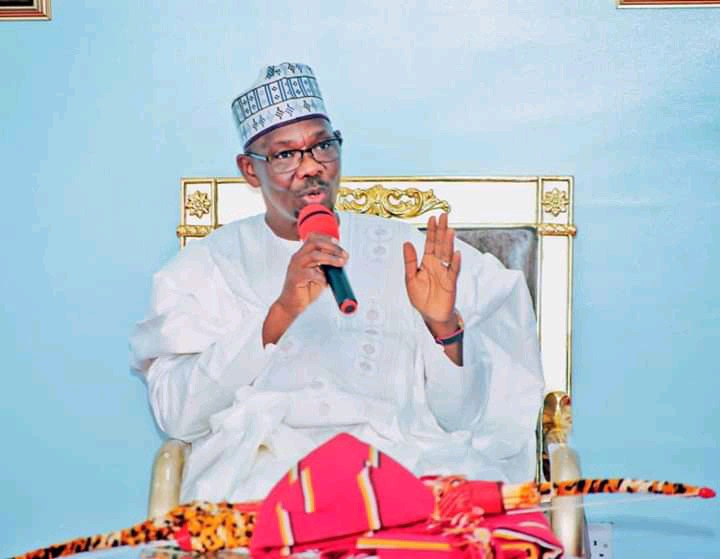 He won the gubernatorial primaries for Nasarawa State of the All Progressive Congress on October 1, 2018.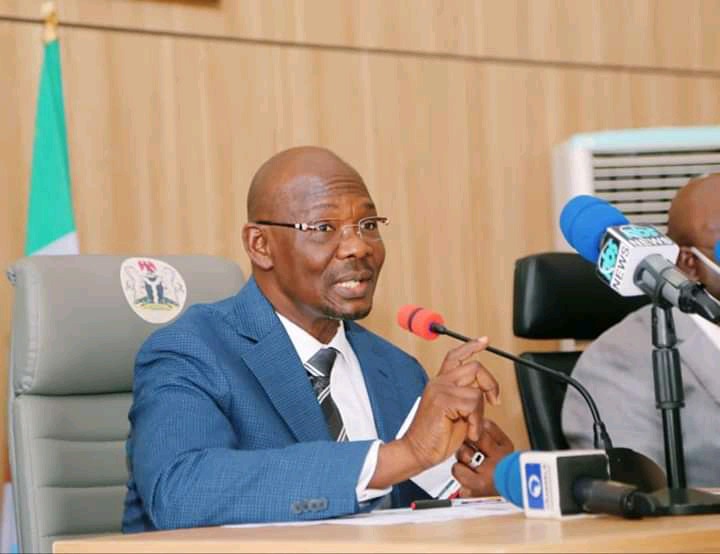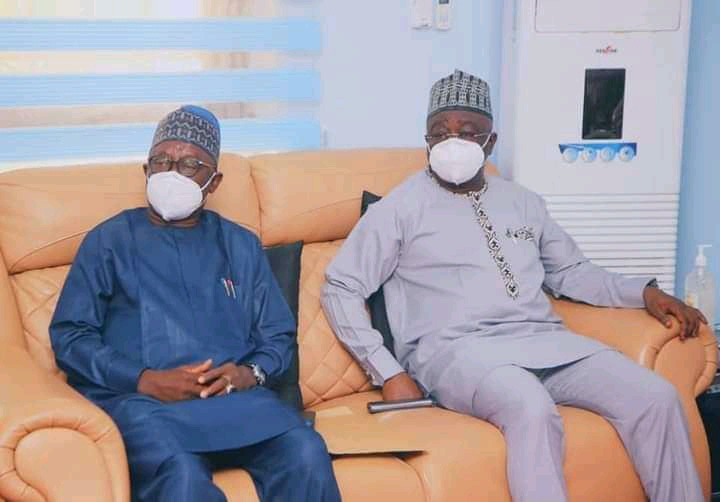 On March 10, 2019, Engineer Abdullahi Sule was declared as the Governor-elect of Nasarawa State at the 2019 Governorship Election which held on March 9, 2019. He was sworn in as governor of Nasarawa State on May 29, 2019.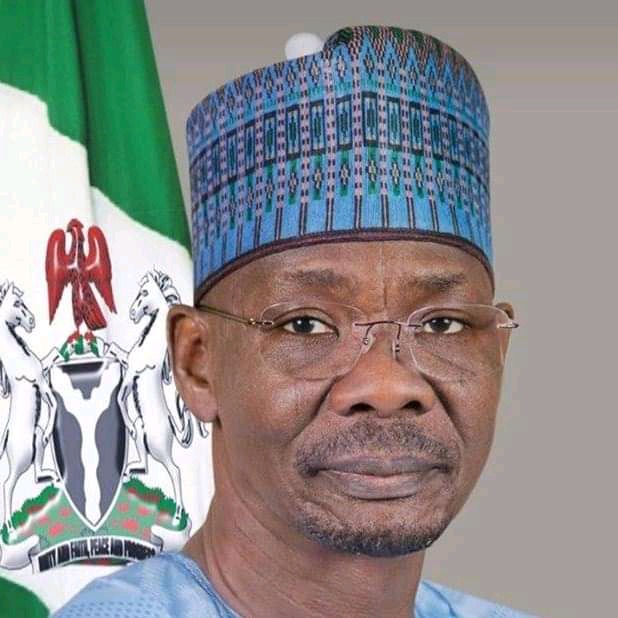 4.
Babajide Sanwo-Olu, Governor of Lagos State
Born Babajide Sanwo-Olu Olusola on June 25, 1965 in Lagos state, is a Nigerian politician, trained Surveyor and public sector expert in human resources.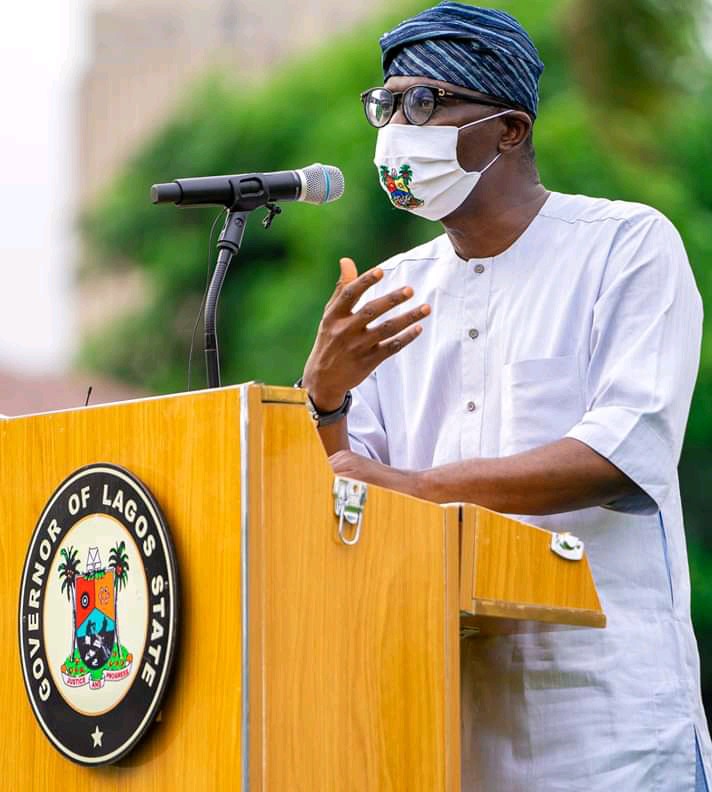 He is from a Christian family and an entrepreneur turned politician with vast experience in both the public and private sector.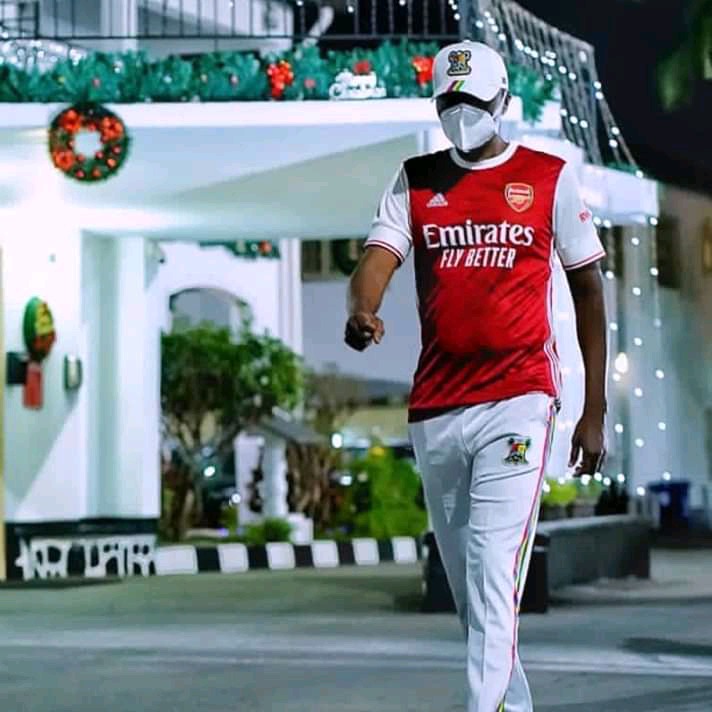 Jide Sanwo-Olu has a robust public sector service experience spanned over eight years during which he was honorable commissioner for Commerce and Industry, Commissioner for Budget and Planning and Commissioner for Establishment and Training.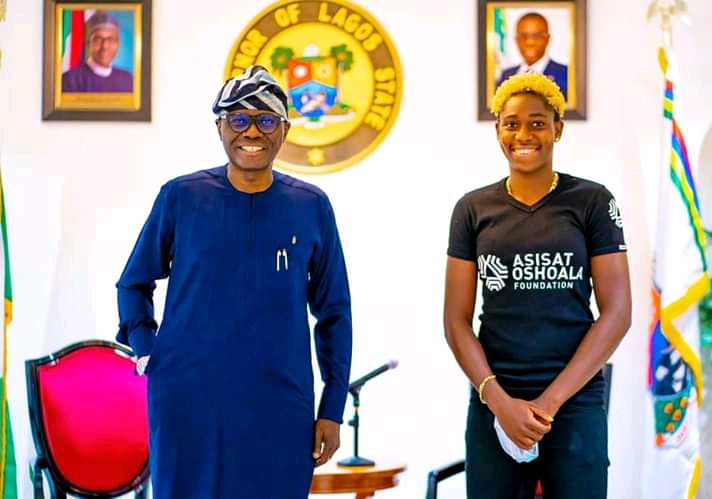 He also has an enviable background in the private sector with almost ten years experience in the banking sector having contributed to the growth and development of Lead Bank plc, UBA and First Monument Bank.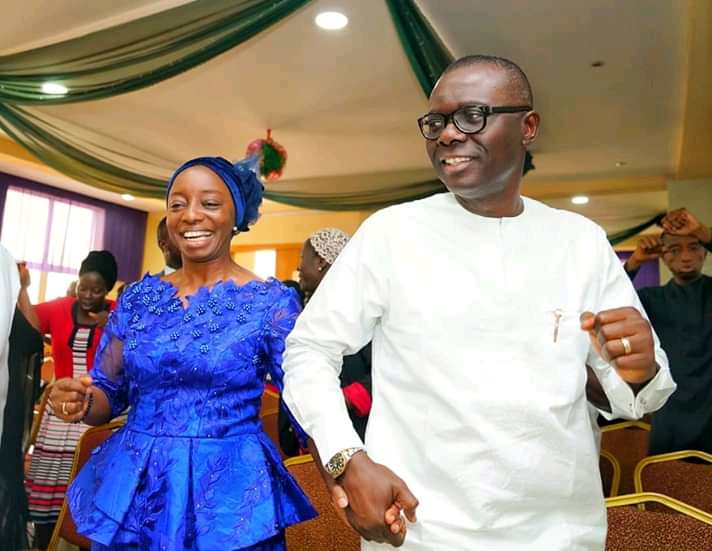 Sanwo-Olu is one of the aspiring governor of Lagos state under the All Progressive Congress (APC) party alongside the incumbent governor Akinwunmi Ambode.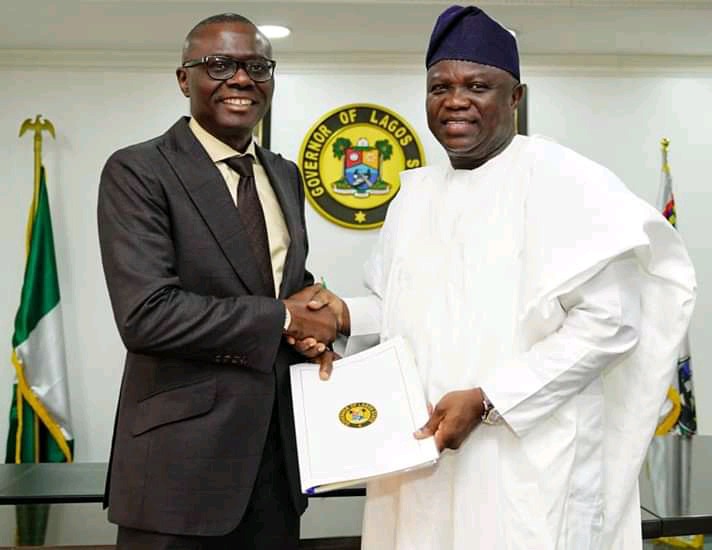 Sanwo-Olu is a native of Lagos state.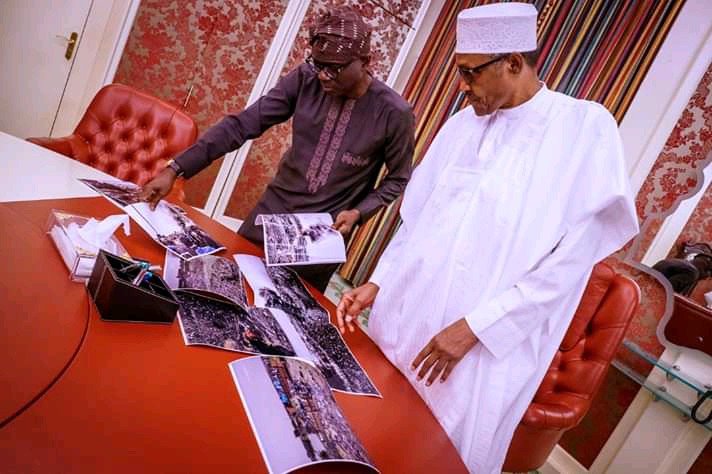 He obtained a bachelor's degree from the University of Lagos and also an MBA in surveying from same university.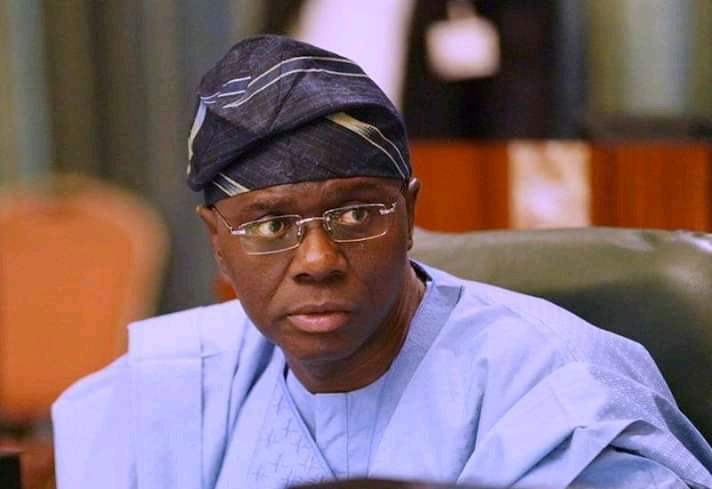 He attended the Kennedy school of Government, USA; the London business school as well as the Lagos business school (LBS).
He is married to Dr C. Ibijoke Sanwo-Olu and their union is blessed with 4 children.
5. Kayode Fayemi, Governor of Ekiti State
John Olukayode Fayemi, born 9 February 1965, is the Governor of Ekiti State and a native of Isan-Ekiti in Oye Local Government of Ekiti State, Nigeria. He previously held the office of the Governor of Ekiti State between 2010 and 2014. He resigned as the Minister of Solid Minerals Development on 30 May 2018 to contest for the Ekiti State governorship election for the second time, an election perceived to be a battle between himself and his political rival, Fayose.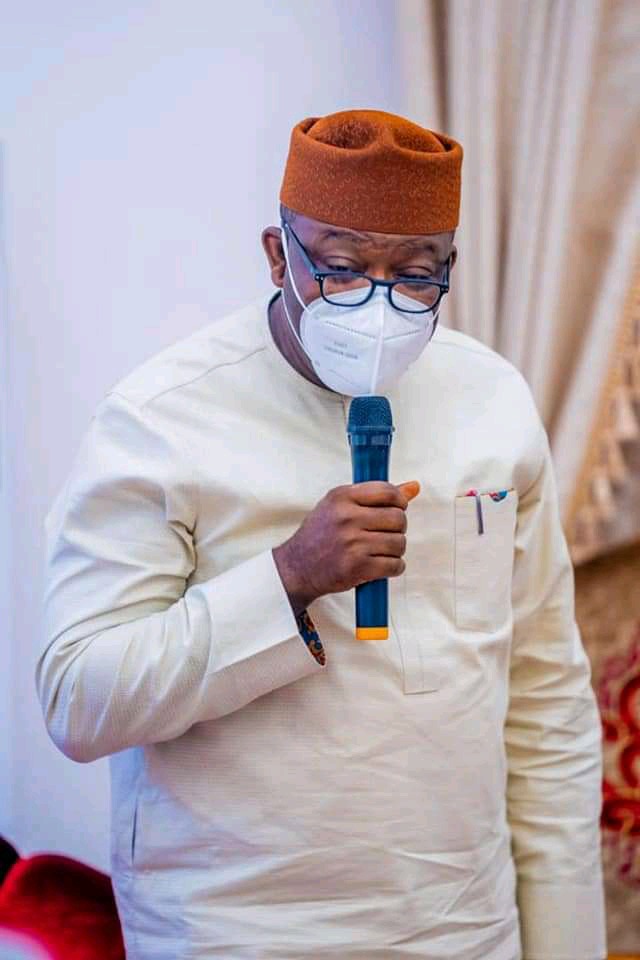 Fayemi attended Christ's School Ado Ekiti from 1975-1980 and received degrees in History, Politics and International Relations from the Universities of Lagos and Ife now Obafemi Awolowo University in Nigeria and his Doctorate in War Studies from the King's College, University of London, England, specializing in civil-military relations.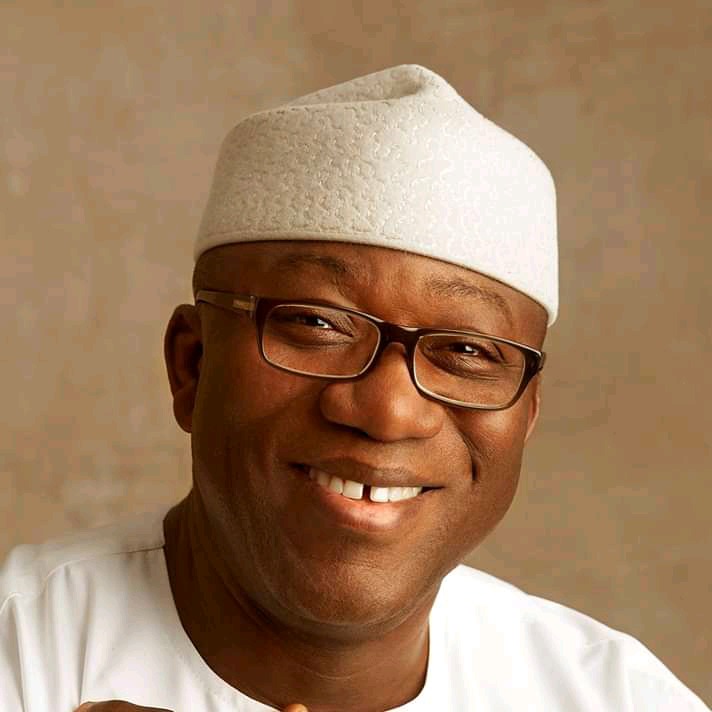 Kayode Fayemi is a former Director of the Centre for Democracy & Development, a research and training institution dedicated to the study and promotion of democratic development, peace-building and human security in Africa. Prior to his establishment of the Centre, he worked as a lecturer, journalist, researcher and Strategy Development adviser in Nigeria and the United Kingdom. He was Strategy Development Adviser at London's City Challenge; research fellow at the African Research & Information Bureau in London, UK, reporter with the newspapers, The Guardian and City Tempo, editor of the political monthly, Nigeria-Now, management consultant at Development and Management Consultants and lecturer at the Police College in Sokoto, Nigeria.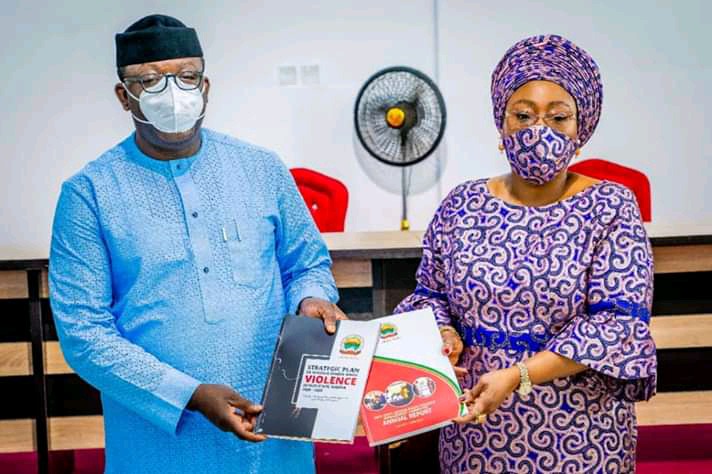 Kayode Fayemi has lectured in Africa, Europe, the Americas and Asia. He has also served as an adviser on transitional justice, regional integration, constitutionalism, security sector reform and civil-military relations issues to various governments, inter-governmental institutions and development agencies. He was the main technical adviser to Nigeria's Human Rights Violations Investigation Commission (Oputa Panel), which investigated past abuses and served on the Presidential Implementation Committees on Security Sector Reform, NEPAD and the Millennium Development Goals. He was technical expert to the Economic Community of West African States (ECOWAS) on small arms and light weapons and United Nations Economic Commission for Africa on governance issues. He is also a member, Africa Policy Advisory Panel of the British Government.. At other times he has served as a consultant to the OECD on Security Sector Reform and chaired the Commonwealth Human Rights Initiative's Committee of Experts on developing guiding principles and mechanisms of constitution making in Commonwealth Africa.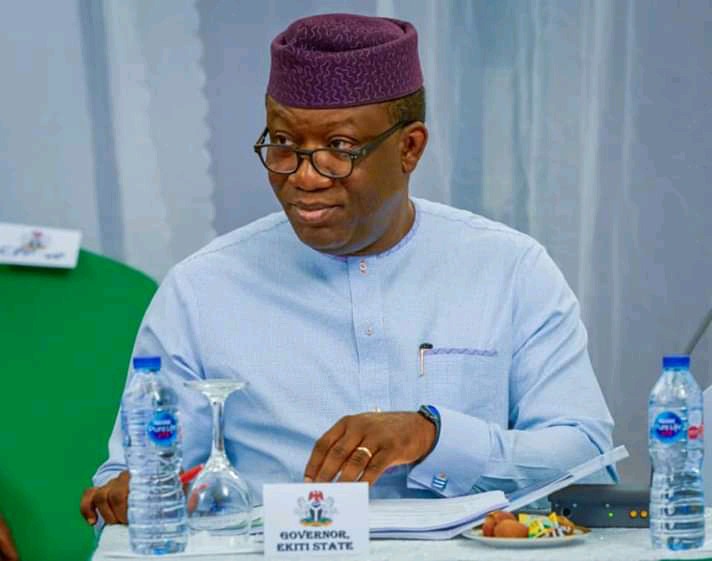 Kayode Fayemi is a Fellow of the Centre for Peace and Conflict Studies, University of Ibadan, Adjunct Professor of Security Studies at the African Centre for Strategic Studies, National Defense University, Fort McNair, Washington, D.C., USA. He was also a Visiting Professor in the African Studies Programme at Northwestern University, Evanston, USA in 2004. Dr Fayemi serves on numerous Boards including the Governing Board of the Open Society Justice Institute, Baobab for Women's Human Rights, African Security Sector Network, and on the Advisory Board of the Global Facilitation Network on Security Sector Reform and on the Management Culture Board of the ECOWAS Secretariat.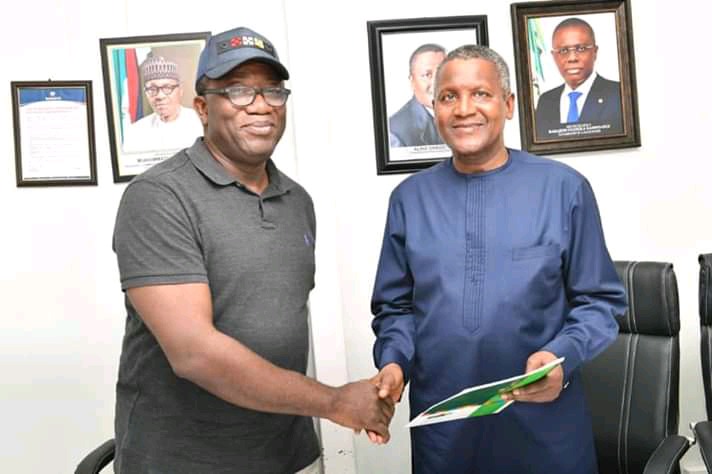 After three and a half years fighting through the legal system, on 15 October 2010 the appeal court sitting in Kwara state declared Fayemi the duly elected Governor of Ekiti State, and marked the end of Olusegun Oni's administration as the then Governor of the state. Daily Trust, a national daily, captured the electoral journey in its editorial, published on Friday, 22 October 2010 under the title, Closure to Ekiti 2007 Governorship Saga. The Ekiti State Governor, Dr. Kayode Fayemi was on Saturday 14 April 2014 endorsed as the governorship candidates of the All Progressives Congress in the state's gubernatorial elections slated for 21 June 2014. The emergence of the Fayemi was preceded by congress held before the governor who had no contestant was endorsed as the flag bearers of their state in the governorship elections. Kayode Fayemi was defeated at the polls on 21 June 2014 by previous governor Ayodele Fayose.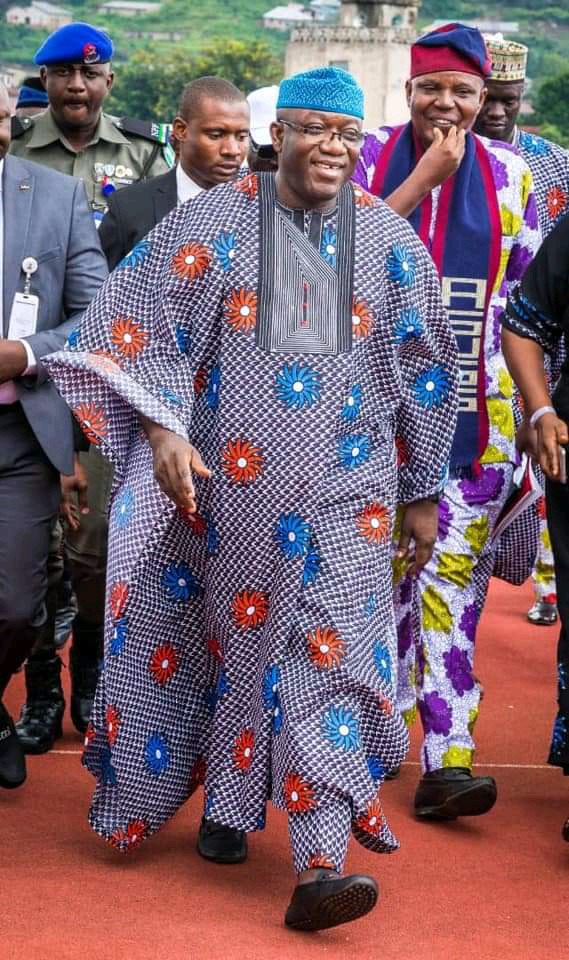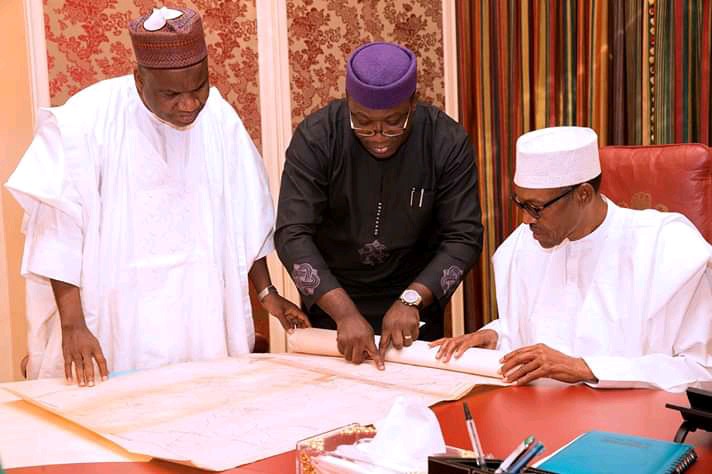 Fayemi recontested for second term as Ekiti state governor under the platform of the All Progressive Congress in the 14 July, 2018 governorship election after resigning as the Minister of Solid Minerals Development. He was officially declared as the winner of the Governorship election in Ekiti state by the Independent National Electoral Commission on 15 July 2018. He won by 19,345 votes against the Peoples Democratic Party's Kolapo Olusola Eleka who was second. He was officially sworn-in as Ekiti State governor for the second time, on 16 October 2018, at the Ekiti Parapo Pavilion, Ado Ekiti.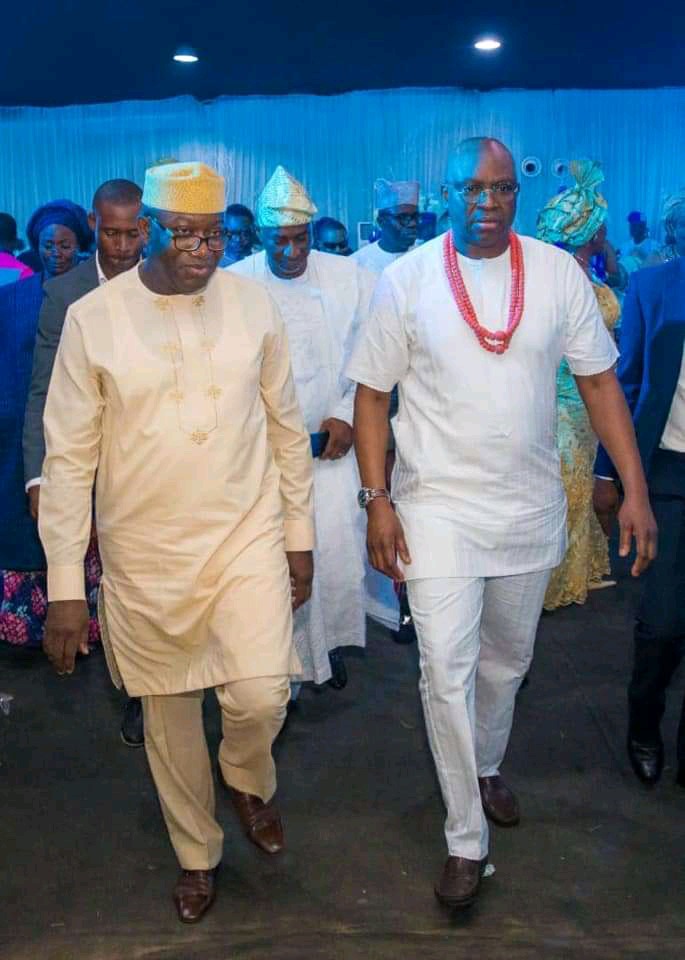 Ekiti State Governor, Dr. Kayode Fayemi has been elected Chairman of the Nigeria Governors' Forum, NGF. This announcement was made by the immediate past chairman, Abdulaziz Yari on Wednesday evening. He said Fayemi was unanimously elected by the governors to lead the forum till 2021.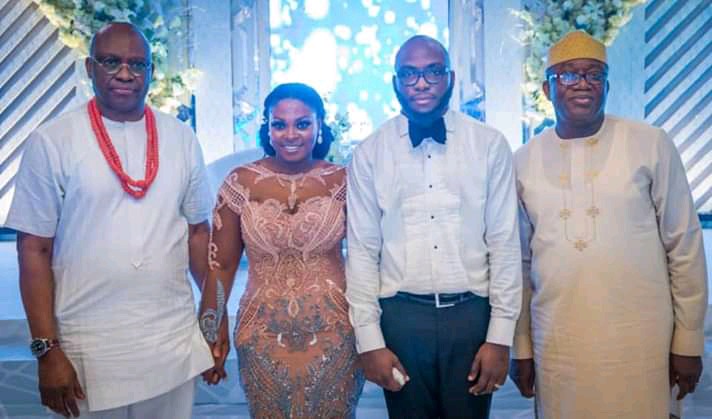 6. Godwin Obaseki, Governor of Edo State
Godwin Nogheghase Obaseki, born on the 1st of July 1957, is a Nigerian politician and businessman, who is currently the Governor of Edo State. He was first sworn in as governor on the 12th of November 2016. Before becoming governor, he had served as the chairman of the Edo State Economic and Strategy Team inaugurated by former Governor Adams Oshiomole in March 2009.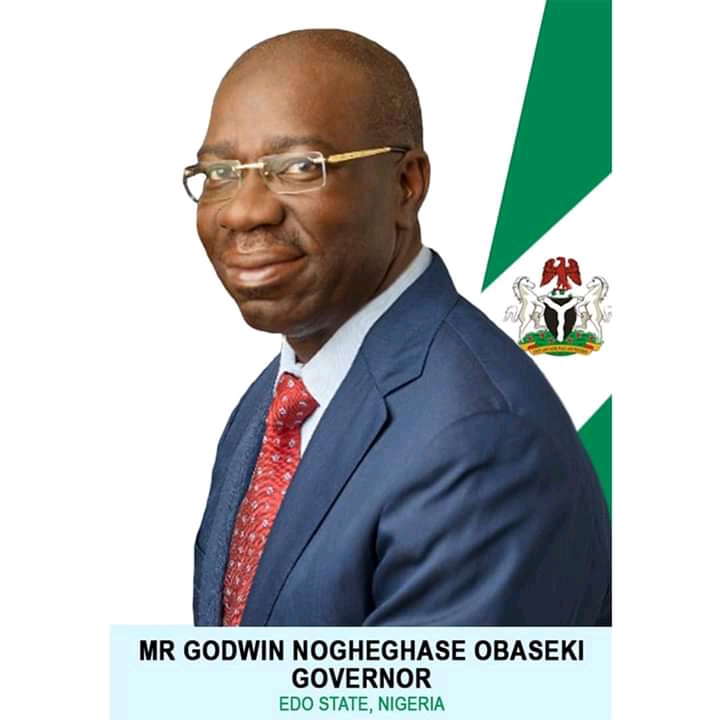 Mr. Godwin Obaseki was born in Benin City, Edo State on July 1, 1957. He spent most of his childhood in his home state, first attending the St. Matthews Anglican Primary School and then moving on to Eghosa Anglican Grammar School. After that, Godwin went on to study at the University of Ibadan, where he earned a Bachelor's degree in Classics.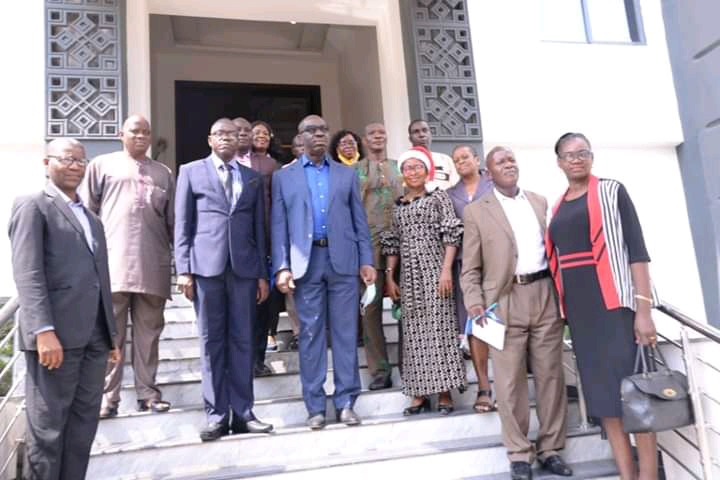 However, his education did not stop there. Obaseki then went to the United States, where he studied at the Pace University and Columbia University. He earned himself a Master's degree in Finance and International Business.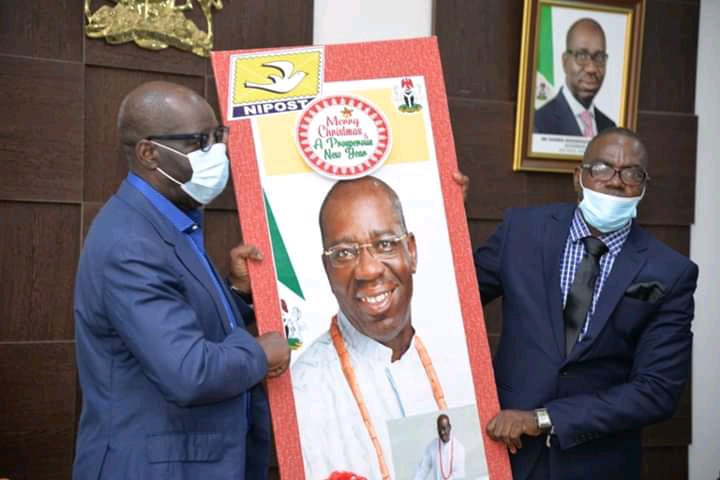 In addition to that, Mr. Godwin is also an alumnus of Lagos Business School Chief Executive Program and a Fellow of the Chartered Institute of Stock Brokers. At the 2001 World Economic Forum, he was nominated to be a Global Leader for Tomorrow.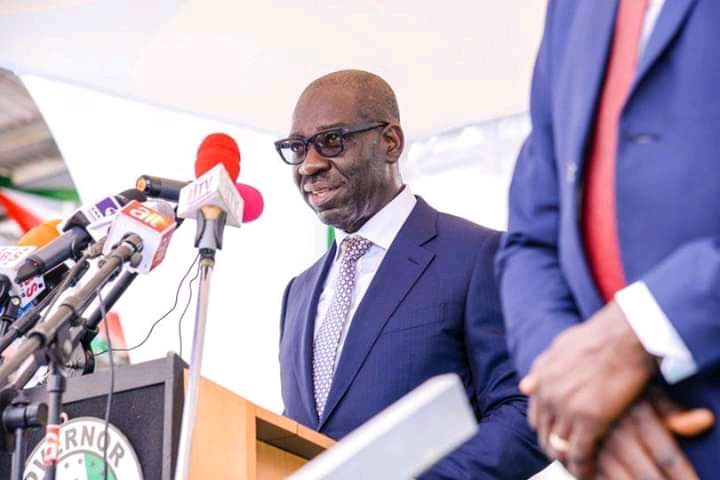 Godwin's professional career is spanning over 35 years. He started off as a stockbroker at Capital Trust Brokers Ltd. in 1983 and later moved on to International Merchant Bank. In 1988, Obaseki was employed by AVC Funds Ltd., where he worked as a Project Manager. In 1992, Godwin Obaseki became the founding secretary of US Africa Chamber of Commerce.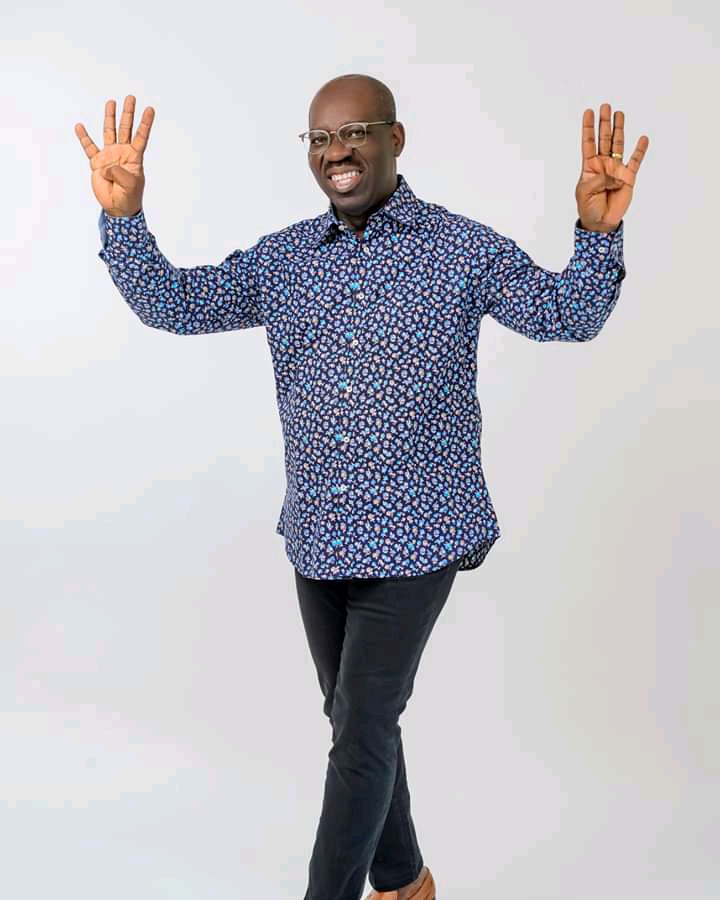 From 1993 to 1995, Godwin worked as a principal of a financial advisory firm in New York, Equatorial Finance Co, which was focused on financial matters in Africa. In 1995, he founded Afrinvest West Africa Ltd. Since then, it has become one of the biggest investment management companies in Nigeria. Presently, Obaseki is the chairperson of the board of directors of Afrinvest.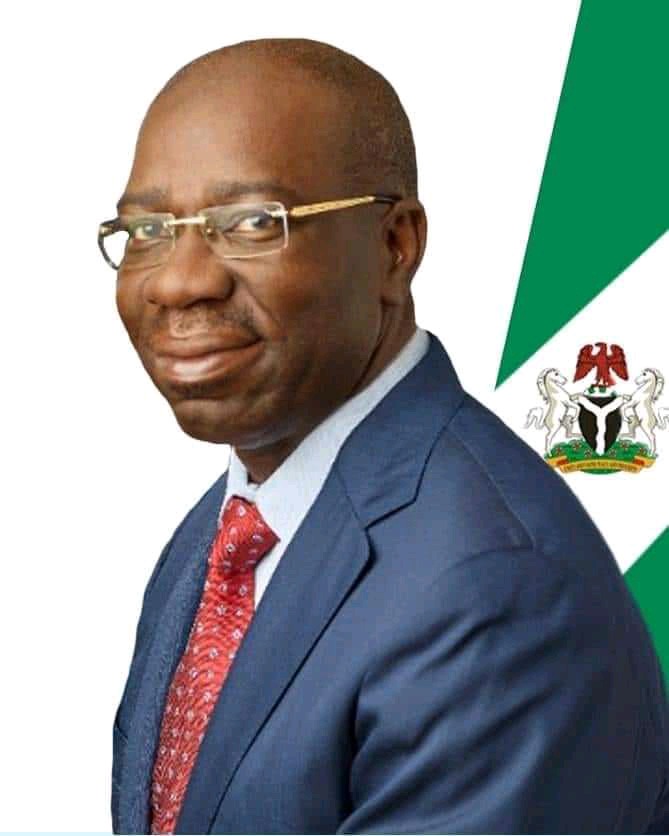 Before his appointment as governor, Godwin had served as the chairperson of Economic and Strategy Team of Edo State Government from March 2009 to September 2016. Prior to that, he was a member of Nigerian Stock Exchange Council from 2006 to 2009. Other organisations he had worked with include, Seric Impianti International Ltd., Dorman Long Engineering Ltd., Junior Achievement of Nigeria, Pillar Oil Ltd. and many others.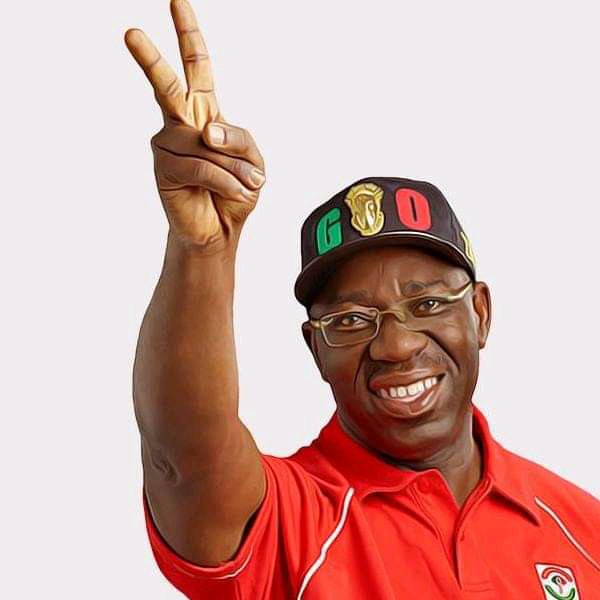 During his time in office, Godwin Obaseki worked tirelessly to improve the life of people of Edo State. By implementing various reforms, schemes and projects, he has already managed to achieve positive results in education, industry, agriculture and other spheres.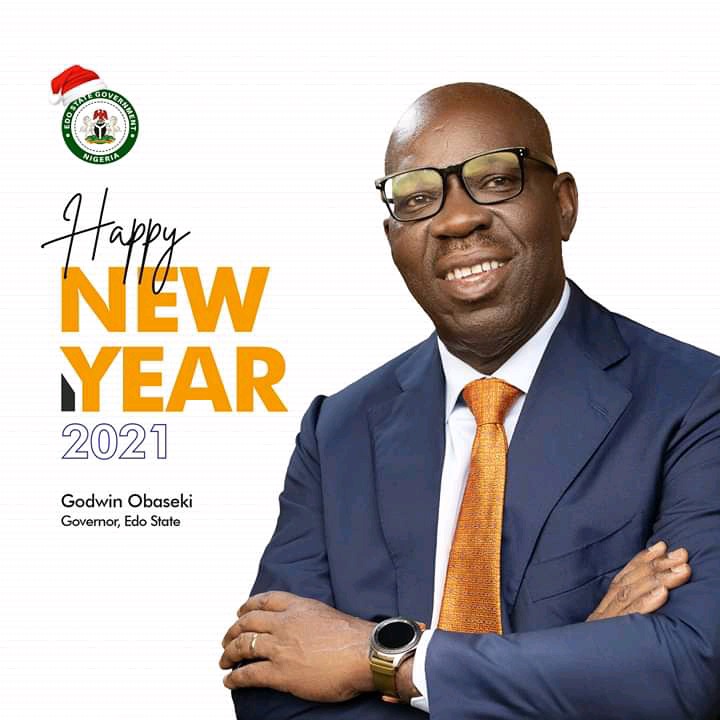 7.
Nasir El-Rufai, Governor of Kaduna State
The Nigerian politician Mallam Nasir Ahmad El-Rufai is the incumbent Governor of Kaduna State and former Director General of The Bureau of Public Enterprises, the head privatization agency in Nigeria and also the former Minister of the Federal Capital Territory, Abuja.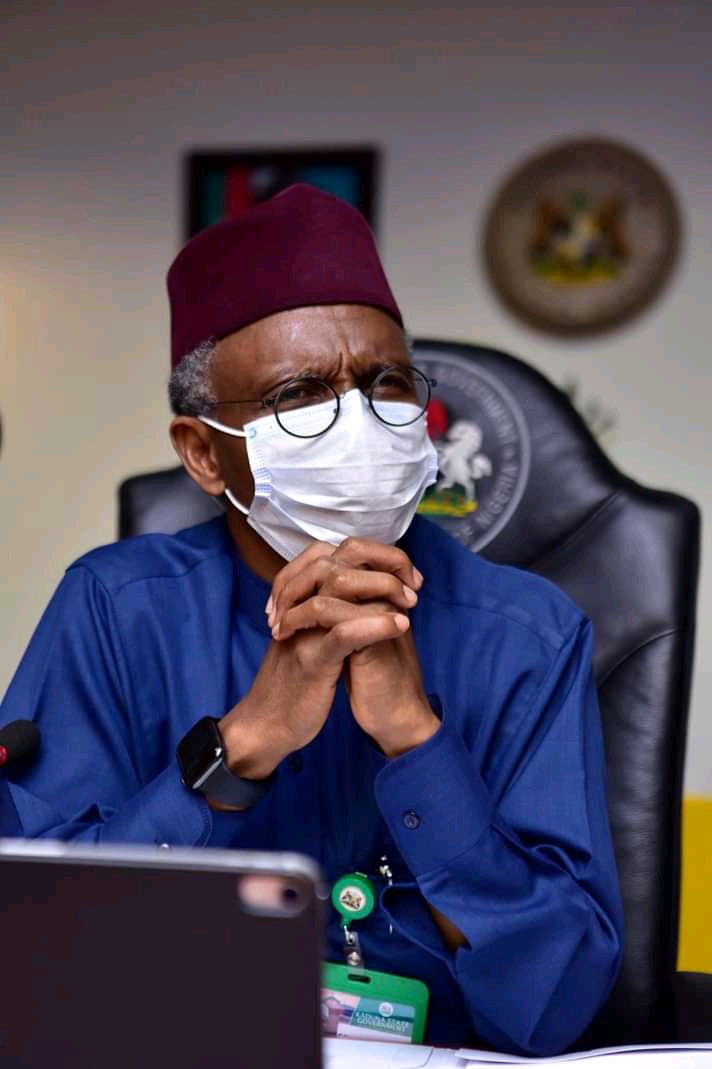 His parents are from the Northern part of Nigeria.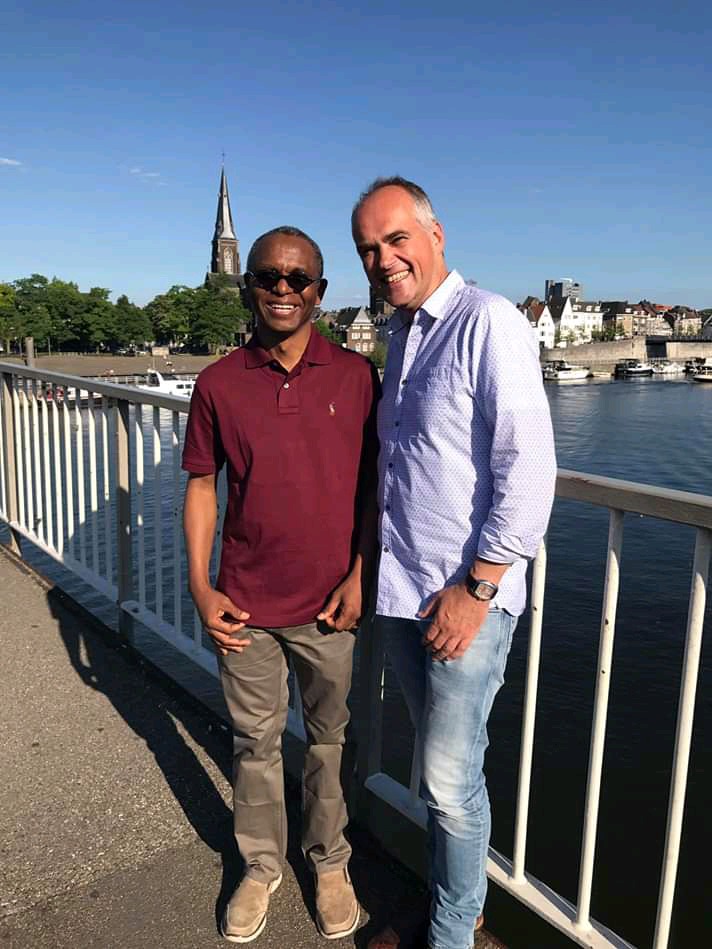 Nasir Ahmed el-Rufai was born on February 16, 1960 in Daudawa of Faskari Local Government Area in Katsina State. His father who lived on a pension of three pounds a month died while the young Nasir was barely 8. He was sponsored throughout his schooling days by an uncle in Kaduna, and as a result grew up in the influential Northern state of Nigeria.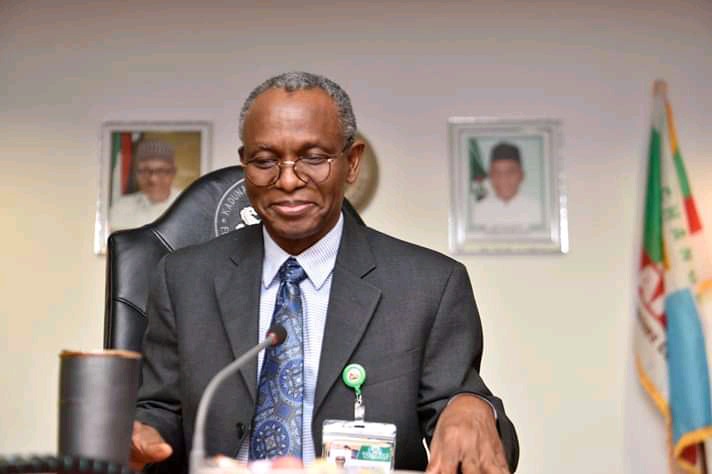 El-Rufai attended the prestigious Barewa College, where he graduated at the top of the class, winning the coveted "Barewa Old Boys' Association Academic Achievement" Trophy in 1976. Incidentally, in Barewa College, the former President of Nigeria, Umaru Yar'Adua was the House Captain of Mallam Smith House which was Nasir's dormitory as a junior. He went off to Ahmadu Bello University, Zaria, earning a Bachelor in Quantity Surveying degree with First Class Honors. He also attended post-graduate programs at Harvard Business School and Georgetown University. Since leaving public service, Nasir has completed an LL.B degree from the University of London, graduating in August 2008 with Second Class Honors, Upper Division, and a Master's Degree in Public Administration from the John F. Kennedy School of Government, Harvard University in June 2009. He also received the Kennedy School Certificate in Public Policy and Management having spent 11 months as an Edward A. Mason Fellow in Public Policy and Management from July 2008 to June 2009.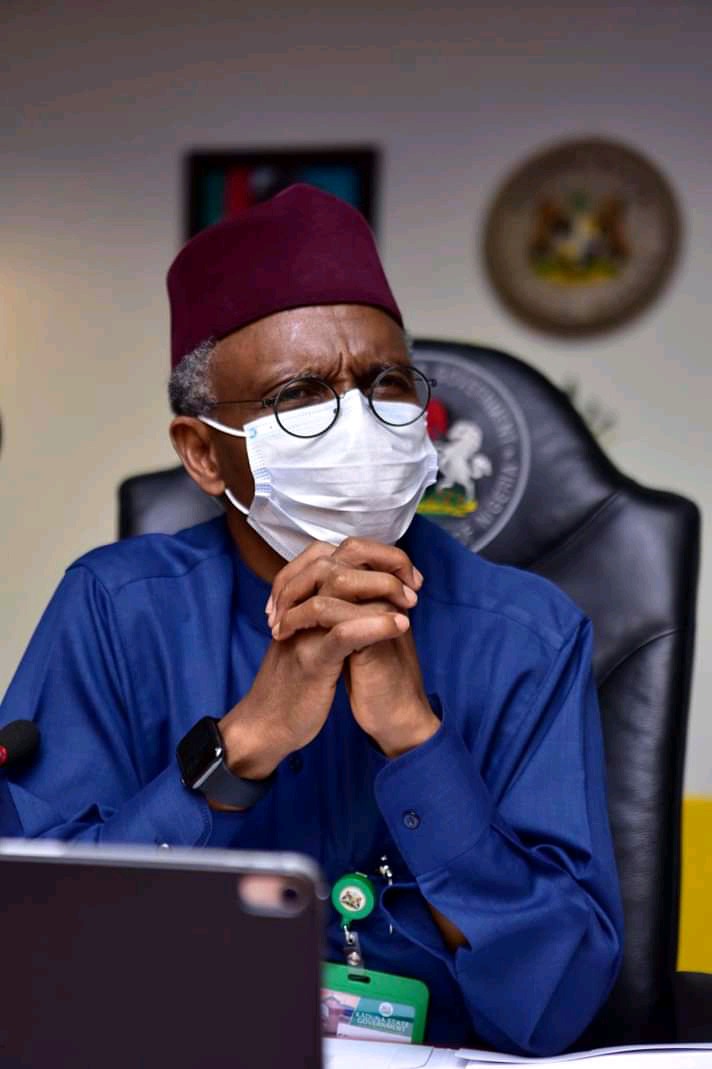 Nasir El-Rufai set up his own consulting firm in 1982 and handled mainly building and civil engineering projects in Nigeria. He later became the Director General of the Bureau of Public Enterprises and the Secretary of the National Council of Privatization from November 1999 to July 2003.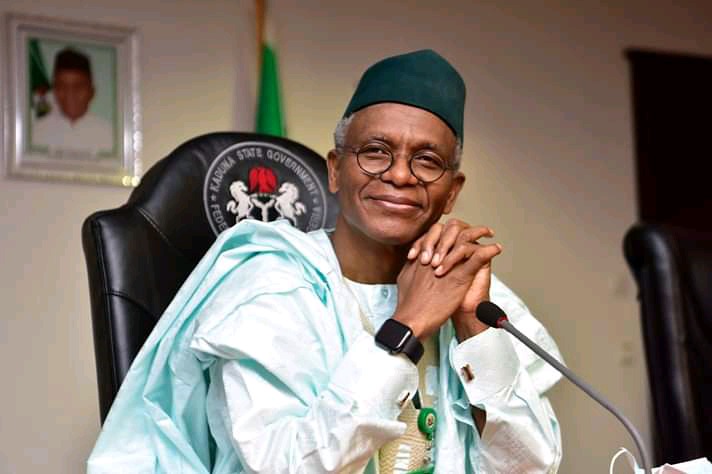 He was the Minister of the Federal Capital Territory from 2003 to 2007. EL-Rufai has had various nicknames throughout his period in politics and even before that, he's known as Giant by those close to him, a reference to his small size. He is also known as the Privatization Czar, and more recently as Mr. Demolition. During the last days of the Obasanjo administration, the former EFCC Chairman described El-Rufai as the "de facto No. 2 official", tagging him with the role of a Vice-President, especially after the fall-out between the former President and his Vice-President. It is believed that Obasanjo's trust and confidence in El-Rufai angered a vast number of the political elite within the country. Indeed, it was widely believed that the former President was considering blessing EL-Rufai as his successor. However, it was believed the vast political powers against him were too much, probably as a result of the fear of what may happen to them once he was in power.
The administration of the President, Umaru Yar'adua appointed El-Rufai to the National Energy Council in September 2007, due to the belief that he could contribute positively to the under-achieving power sector of the country.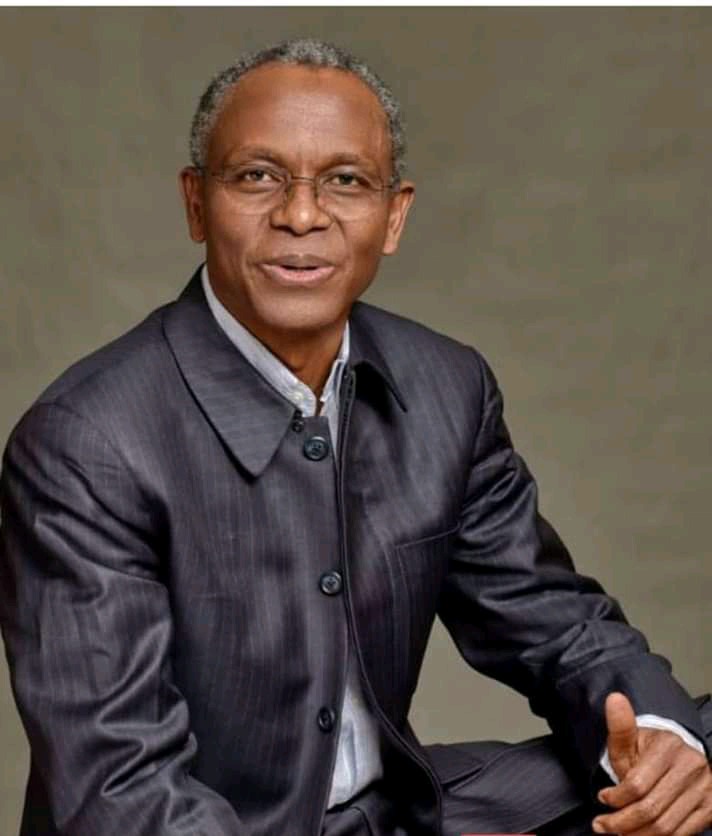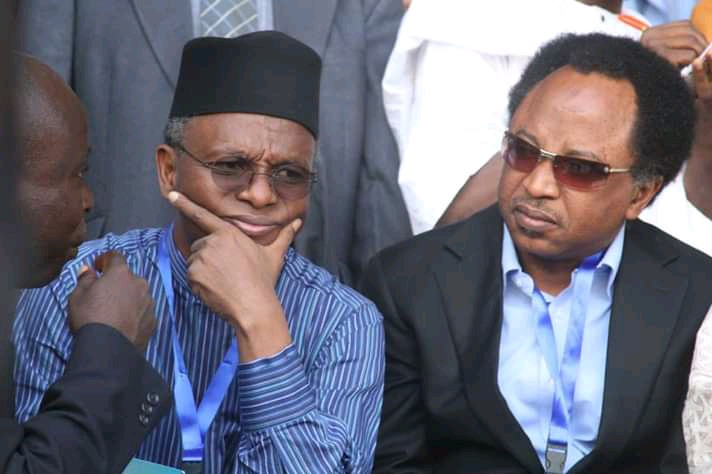 Nasir resigned the appointment in June 2008, and on 30 April and 7 May 2008, El-Rufai appeared before the Nigerian's Senate Committee on Federal Capital Territory to explain some exposed and corrupt actions of his administration. He attempted to justify his actions and stoutly rejected cynics views on the allegation that he allocated plots of land to his friends, brother and cronies, and it was clear that many of the Senators had lost properties during the restoration of Abuja by El-Rufai and were therefore just out to get their pound of flesh. To a vast amount of Nigerians, El-Rufai is simply being witched-hunted for stepping on the toes of the corrupt political elite within the country. This is largely because, unlike a number of aides to the former President Olusegun Obasanjo, Nasir El-Rufai has still not been accused of money laundering or any bribery scandal.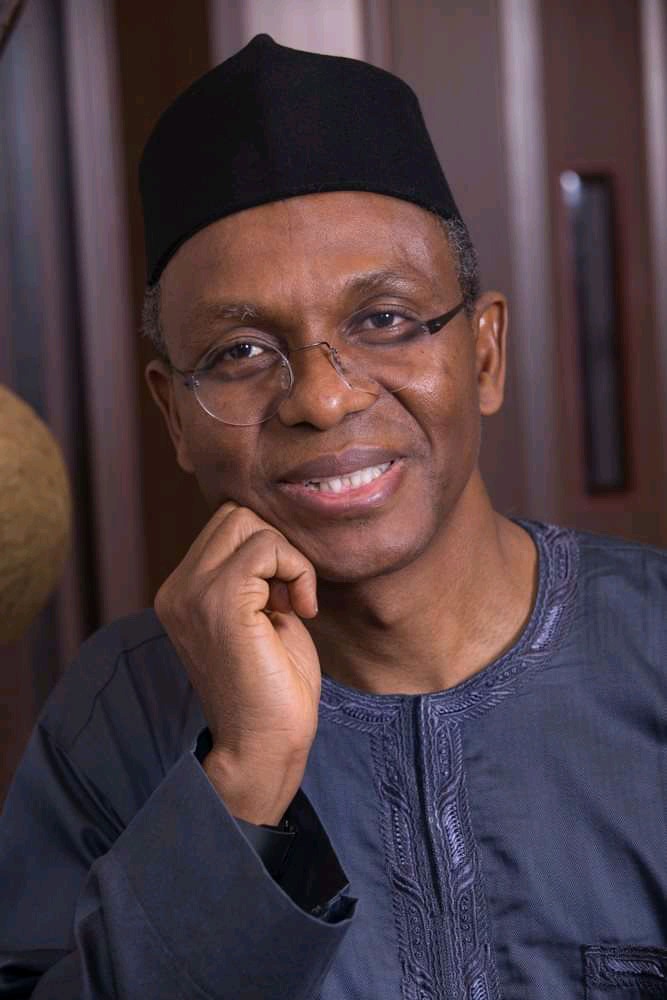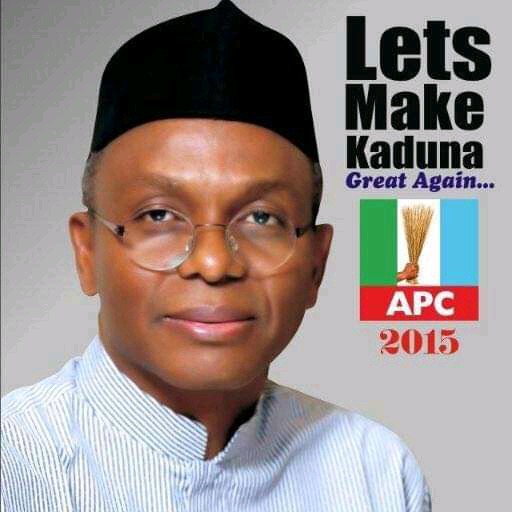 The Yar'Adua Administration continued to investigate El-Rufai, and his compatriot Nuhu Ribadu, in order to smear them and satisfy the political elite braying for their blood. Due to President Yaradua's chronic ill health coupled with his absence from Nigeria for many weeks without Nigerians hearing a word from him or knowing what is really wrong with him speculations are that a power struggle has begun in Nigeria with President Obasanjo and his loyalists pushing for Yaradua to step down and hand over power to his Vice President, Goodluck Jonathan. President Yaradua's loyalists resisted this suggestion vehemently and it was reported that part of their response to this challenge was to implement yet another strategy to try to silence and intimidate President Obasanjo and his key loyalists like Nasir El-Rufai (former Minister of FCT), Femi Fani-Kayode (former Minister of Aviation), Nuhu Ribadu (former Chairman of the EFCC), Lawal Batagarawa (former Minister of Defence), Nenadi Usman (former Minister of Finance) and Andy Uba (former Special Assistant to President Obasanjo) by roping them into and implicating them in a phantom coup plot and with a view to eventually charging them and trying them for treason and encouraging military insurrection. This was the same method that was adopted by General Sani Abacha who had jailed Obasanjo on similar trumped up charges when he was in power. Obasanjo was released and pardoned a number of years later after Abacha died and after General Abdulsalami Abubakar took power.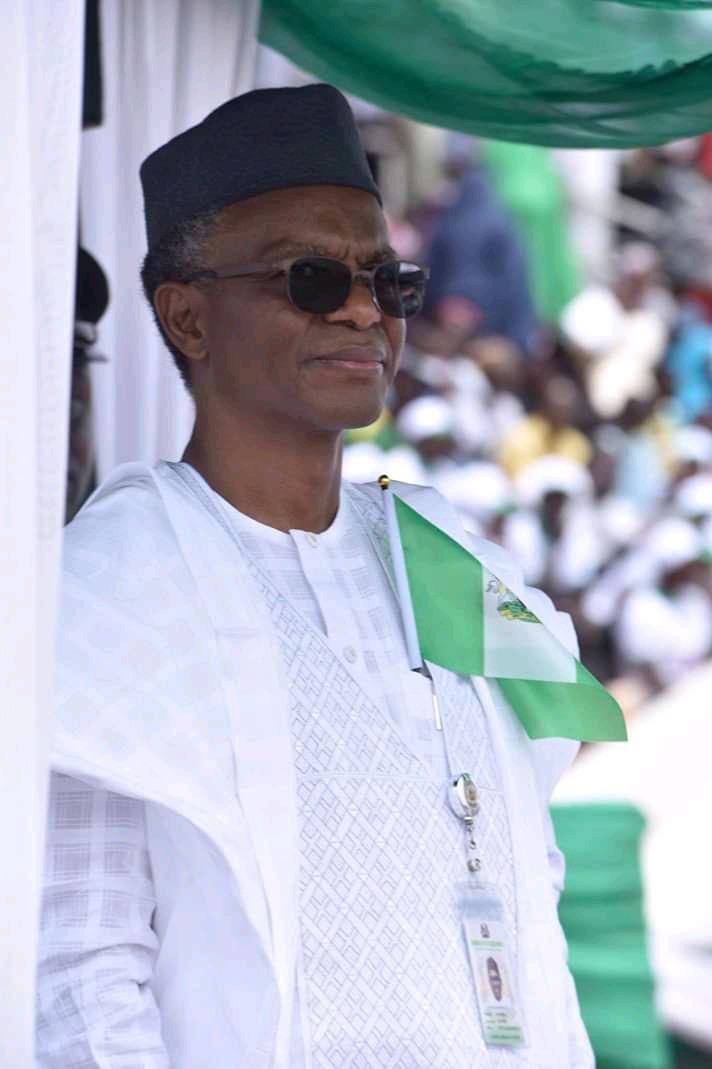 He played a key role in the restructuring of the Federal Capital city of Nigeria. He was the minister who helped in the design of the modern city.
Content created and supplied by: AdoyiGreporter (via Opera News )