Oshiomhole Speaks Again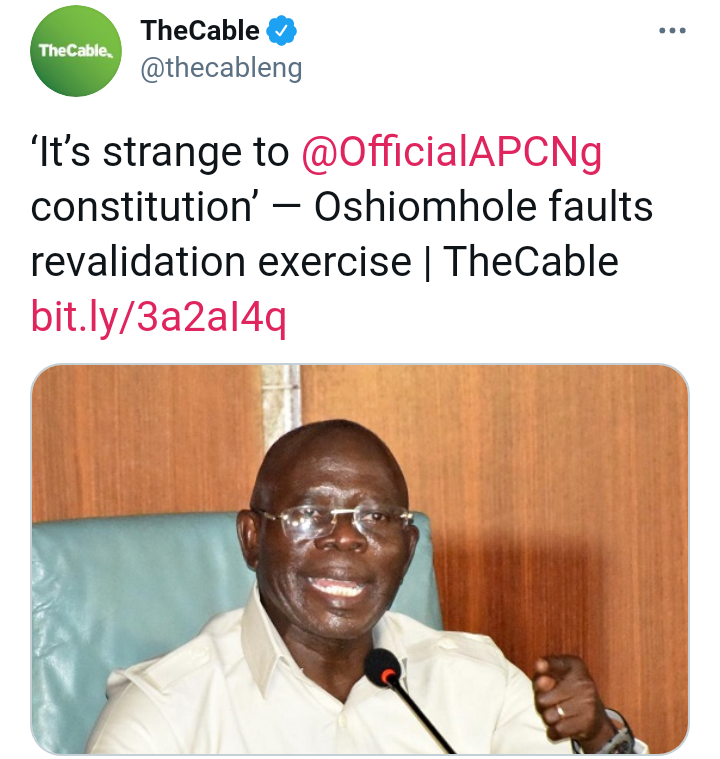 Adams Oshiomhole, former national chairman of the All Progressives Congress (APC), says the ongoing membership revalidation exercise is against the ruling party's constitution.
Speaking on Tuesday after his participation in the exercise at his ward in Edo state, Oshiomhole described the revalidation process as strange.
The former governor of Edo state noted that the APC is governed by a constitution, which does not provide for a person to revalidate or renew membership.
IGP Speaks Again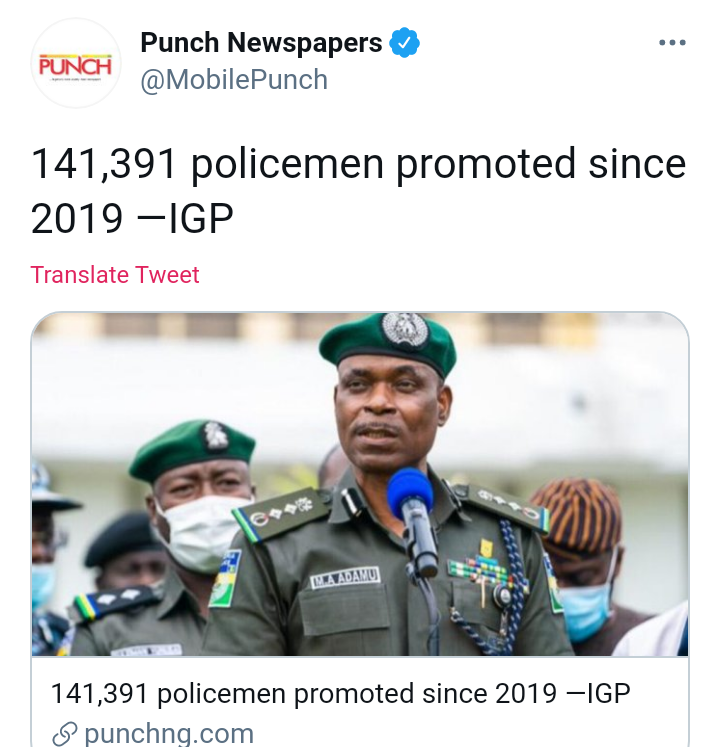 The Inspector-General of Police, Mohammed Adamu, on Tuesday said since 2019, 141,391 officers and men of the force have been promoted across all ranks.
Adamu disclosed this during the decoration of 18 CPs and AIGs, including AIG Habu Sani and Dasuki Galdanci.
According to the IGP, the figure comprised 41,480 officers and 91,911 rank and file.
FFK Breaks Silence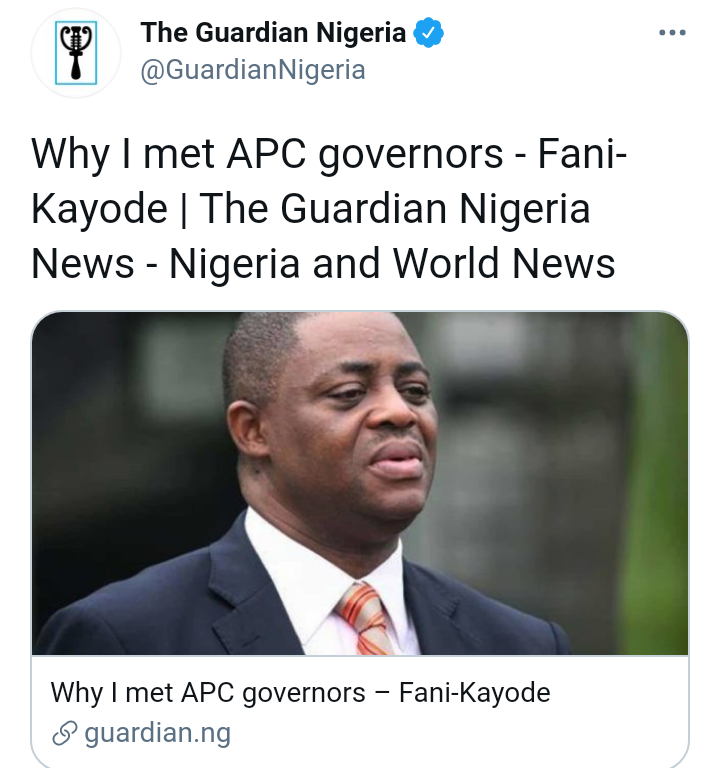 Former Nigeria aviation minister and chieftain of the opposition People's Democratic Party (PDP) Femi Fani-Kayode said his meeting with leaders of the All Progressives Congress (APC) was in national interest.
Many believe the meeting could signal part of the process for the former minister, a staunch critic of President Muhammadu Buhari to return to the ruling party.
But Fani-Kayode in a Twitter thread said the meeting was beyond politics and "it amazes me that some people should feel that it is wrong for me to sit with other leaders in the country to discuss issues which touch and concern the national cohesion, future and stability of our country".
"This is a time in which we must set all our differences aside, build bridges and come together as one lest our country drifts into fratricidal butchery and civil war", FFK said.
Femi Adesina Speaks Again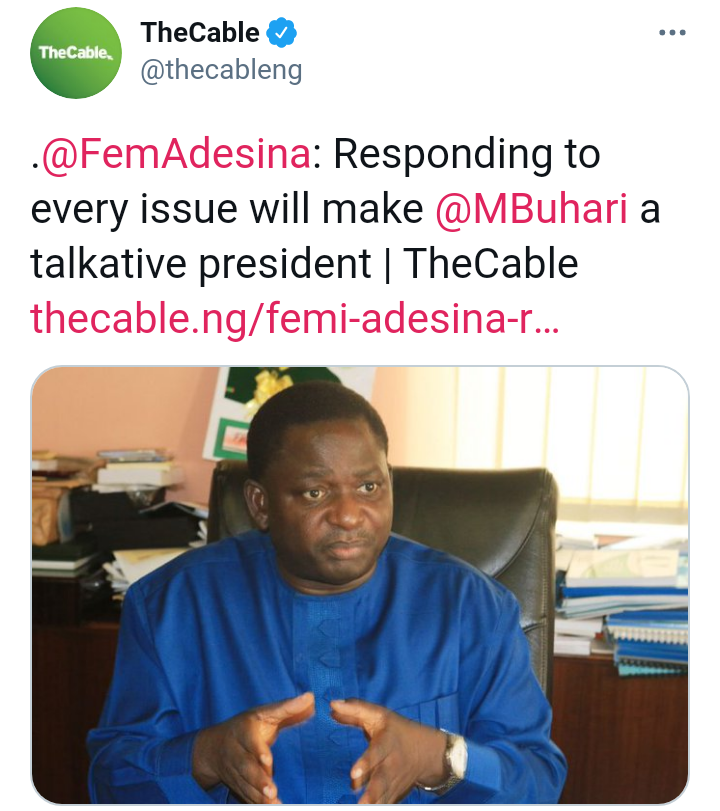 Femi Adesina, presidential spokesman, says President Muhammadu Buhari has not been silent on the clashes between farmers and herders as alleged by some people. 
Speaking on Tuesday, when he featured on Channels Television's 'Politics Today', Adesina said the president has spoken a number of times on the issue, and had made his position known that anyone who carries arms unlawfully should be arrested and prosecuted.
He said the president does not need to release a specific statement to show that he is not in support of suspected killer herdsmen, since he had addressed that previously.
Biafra Group Warns Buhari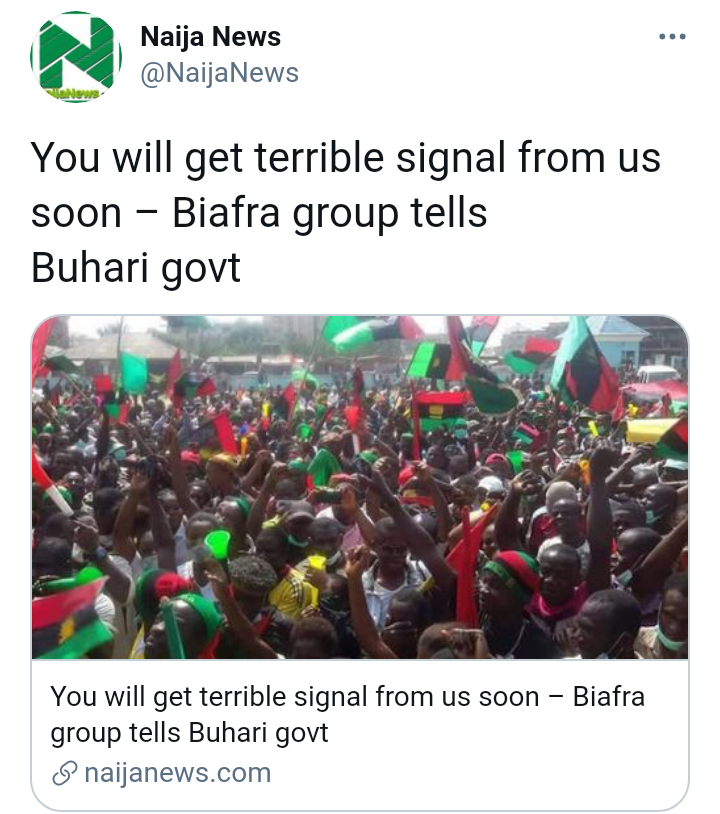 The Biafra Nations League, on Tuesday, noted that the presence of military officers in Orlu, Imo State, and other parts of the South East will likely result in an uprising in other areas of Biafra.
The group in a statement warned that President Muhammadu Buhari government will be getting a "terrible signal" from it soon.
BNL in a statement released through its National Leader, Princewill Chimezie Richard disclosed its decision to move their operational base to Bakassi Peninsula.
Richard further stated that the group is ready to face any trouble that may arise from its activities, adding that the government has been taking them for granted because it(FG) is yet to receive a signal from them.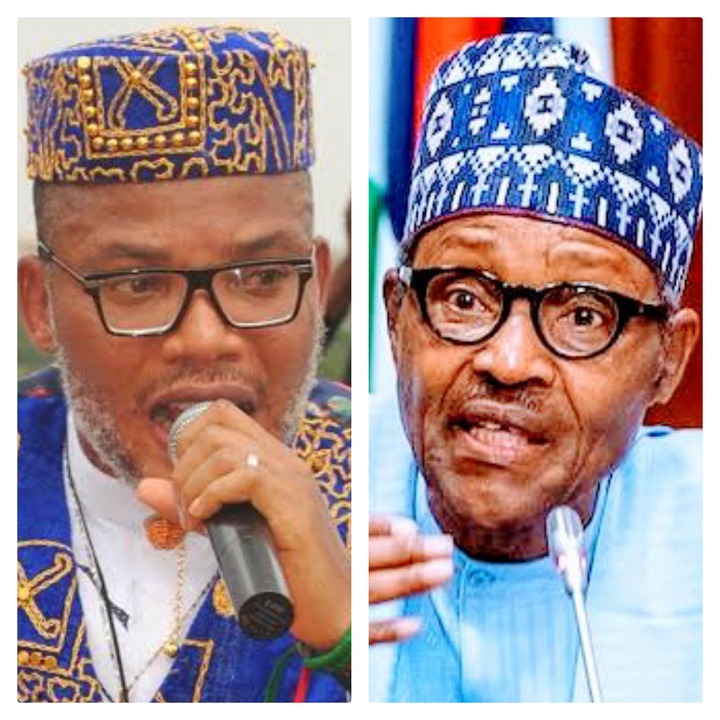 As a Nigerian, if you have anything to say, visit the comment section below and say it.
Share this post across all social media platforms.
Content created and supplied by: Gisting (via Opera News )