" It is only a dead being that doesn't hope anymore, when there is life, there is hope" Unknown.
It's so obvious that the country Nigeria is going through a trying time, kidnapping, banditry, assults on opposite gender and the likes, many wants the country to be separated but that is not the solution. We only have to hope the country works out again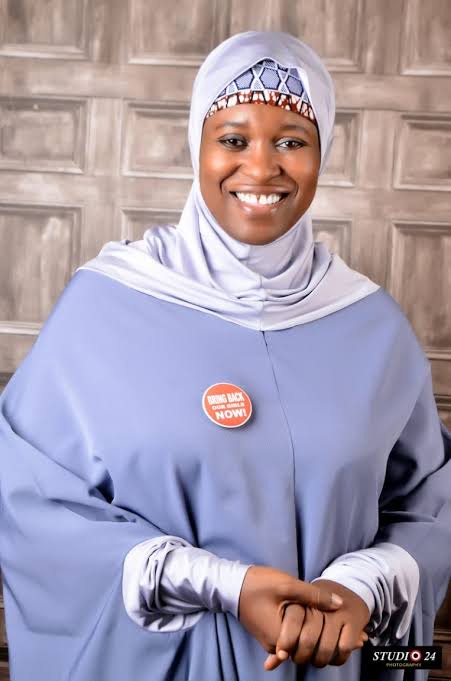 To this note, one of the activist, Aisha Yesufu had taken to her social media accounts strengthen the hope of Nigerian youths who greatly hoped in the country's greatness and betternes.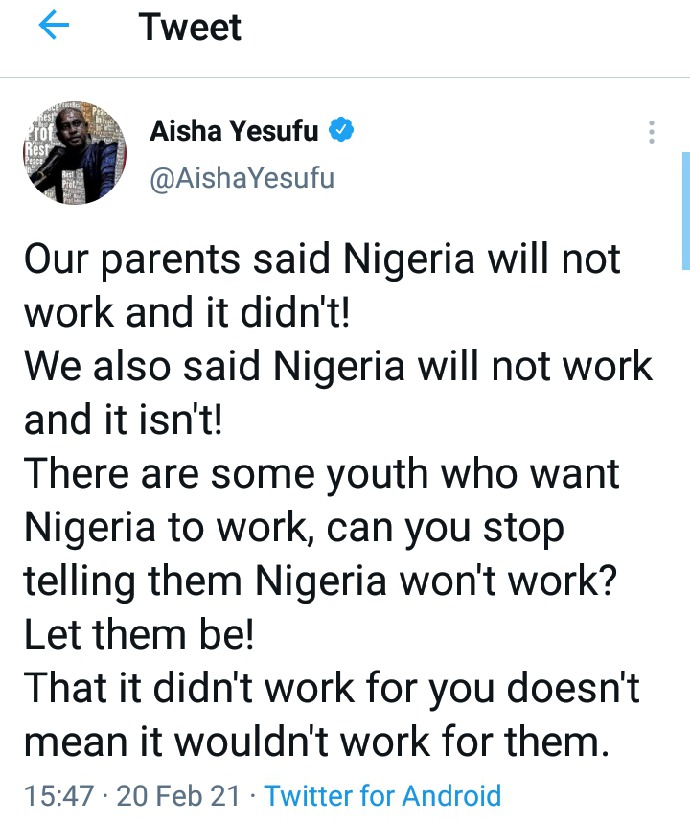 According to the tweet from @AishaYesufu, " Our parents said Nigeria will not work, and it didn't! But it will interest you to know that there are youths who wants Nigeria to work, can you stop telling them Nigeria won't work? Thus, let them be!"
" We should be conscious of the fact that because it doesn't work out well for someone doesn't mean it won't work out for the other person. Don't be responsible for discouraging the soul that hopes for the betterment of the country." She added
Content created and supplied by: CashClan (via Opera News )