Dr Ngozi Okonjo - Iweala has made Nigerians and the whole of Africa proud by becoming the DG of World Trade Organisation (WTO). She was officially installed on 15th February, 2021 making her the first African and also the first female to hold this decision.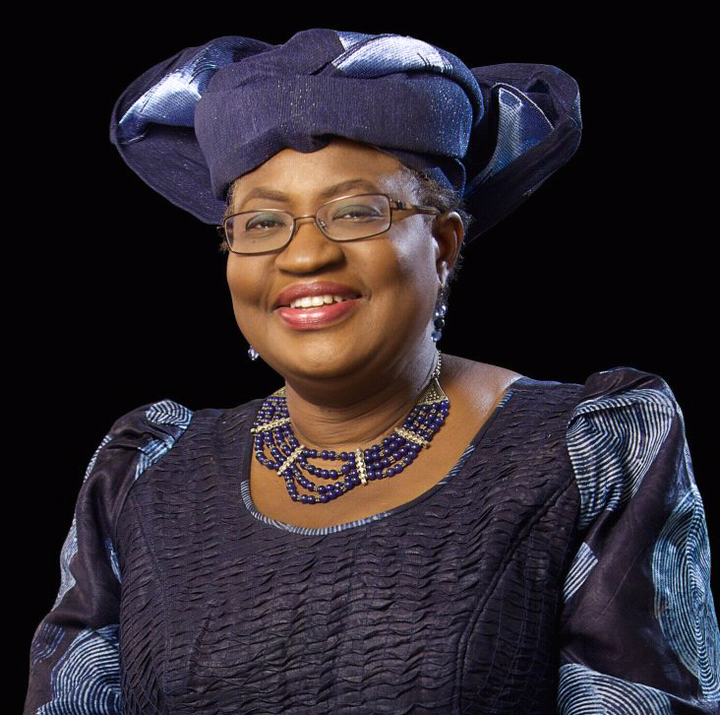 However, Dr Okonjo - Iweala shared a tweet appreciating the honour given to her and declaring herself ready to lead in this position.
Screenshot: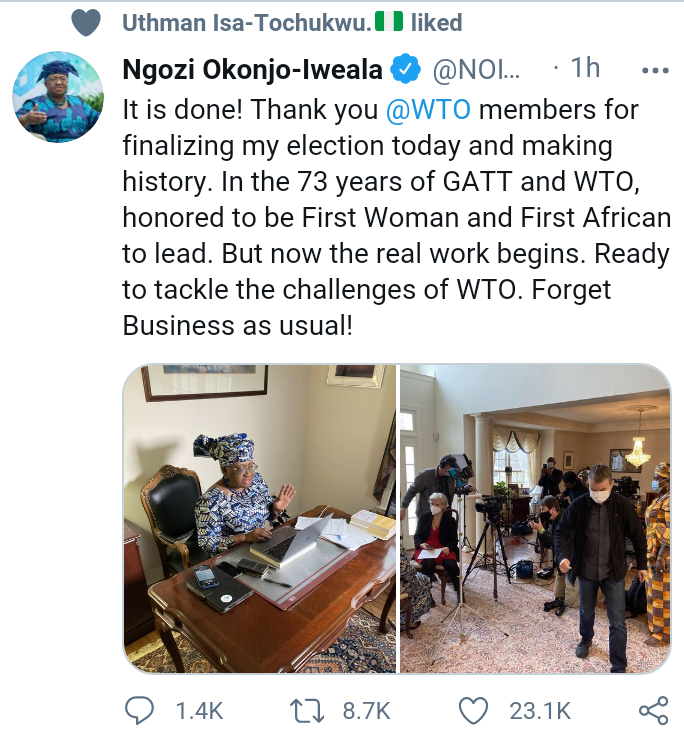 This tweet has sparked reactions from members of the public.
Screenshot: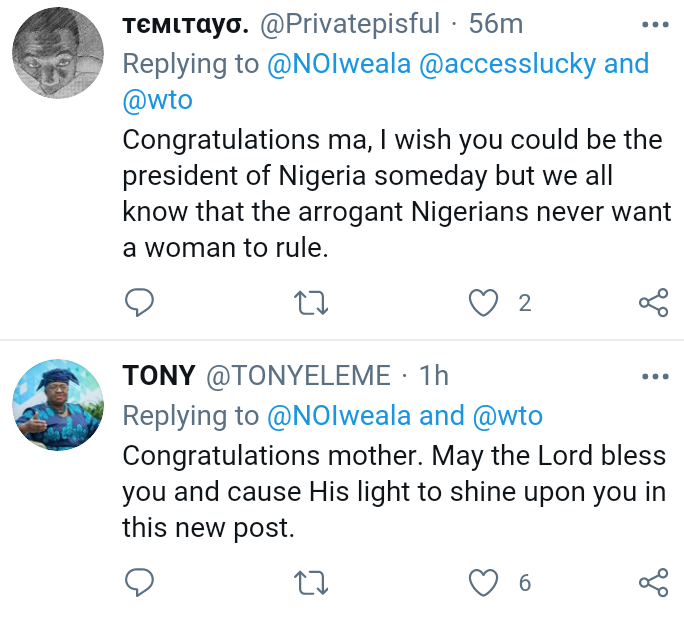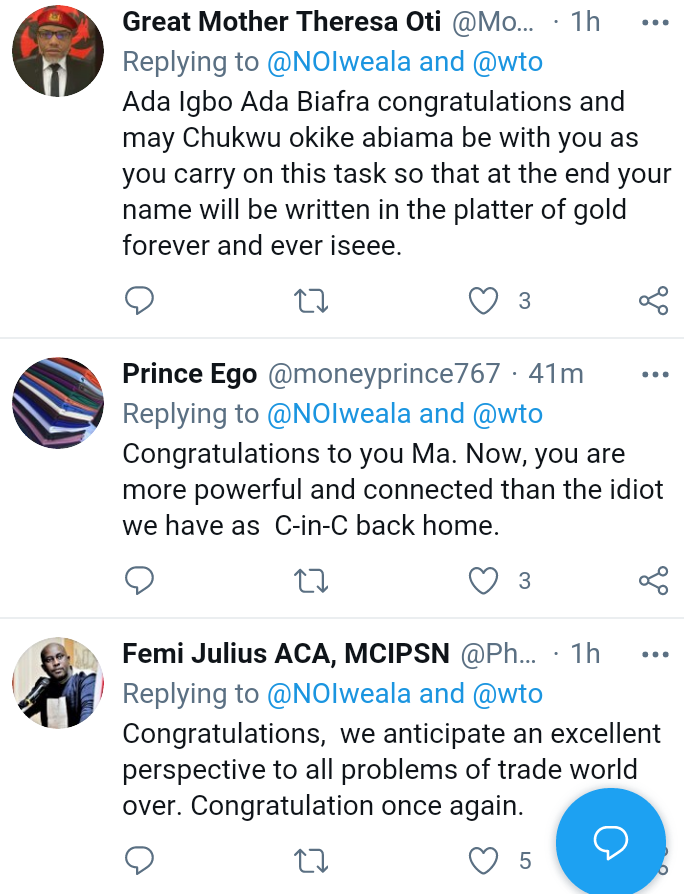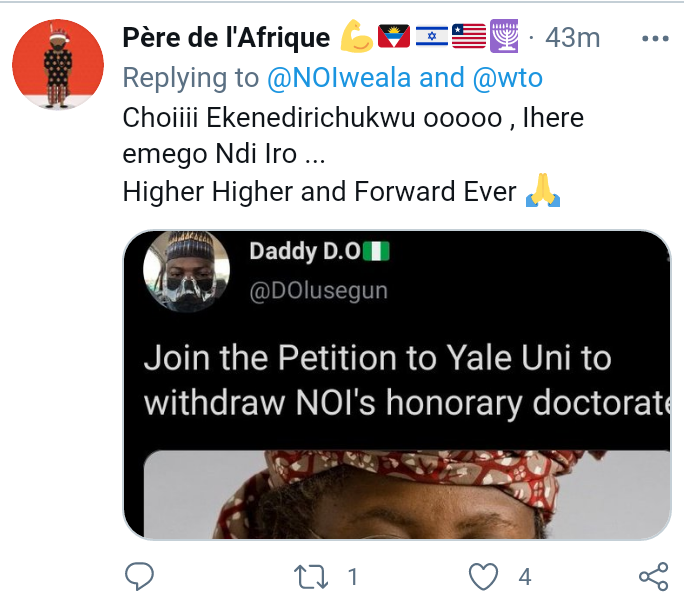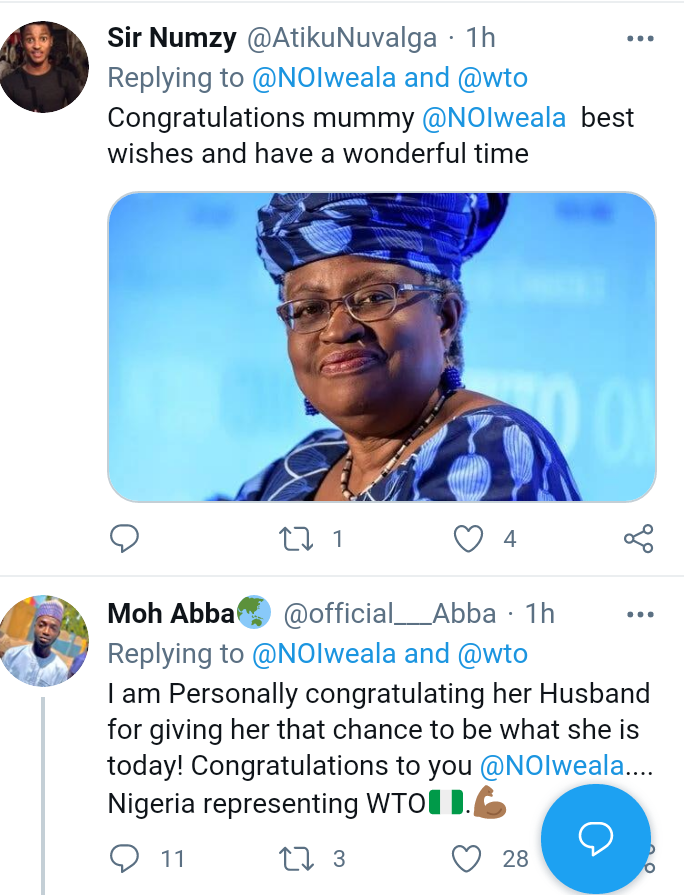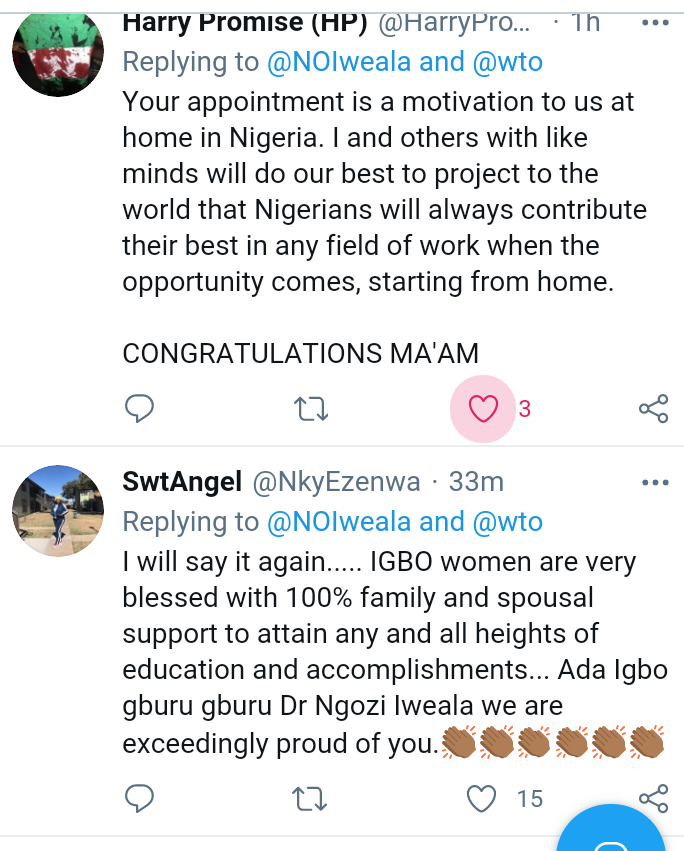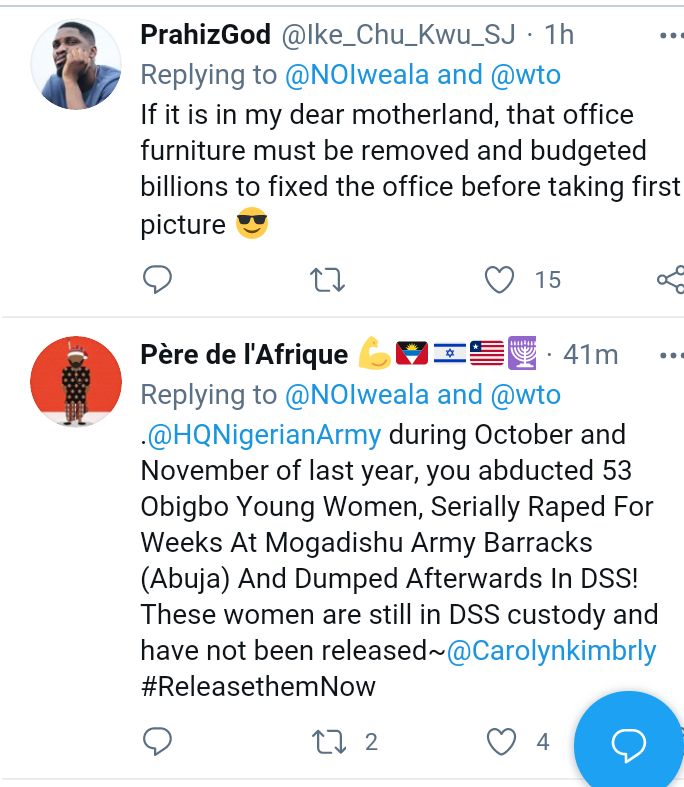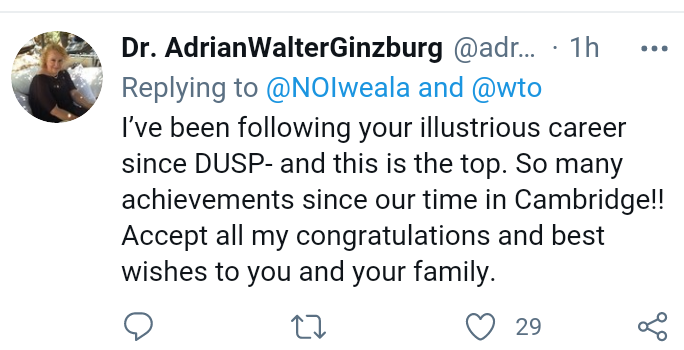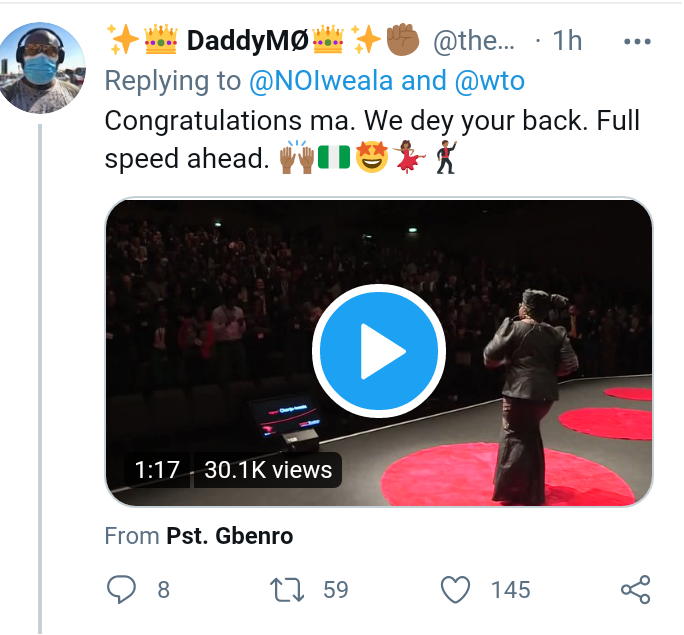 Prior to her appointment, she held many juicy positions including MD operation of World Bank, Minister Of Finance and many more.
Photos of Dr Ngozi Okonjo Iweala: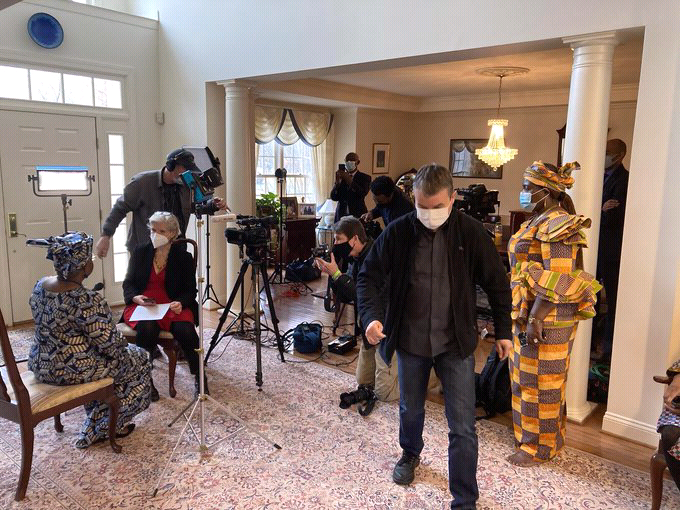 Dr Okonjo Iweala during an interview.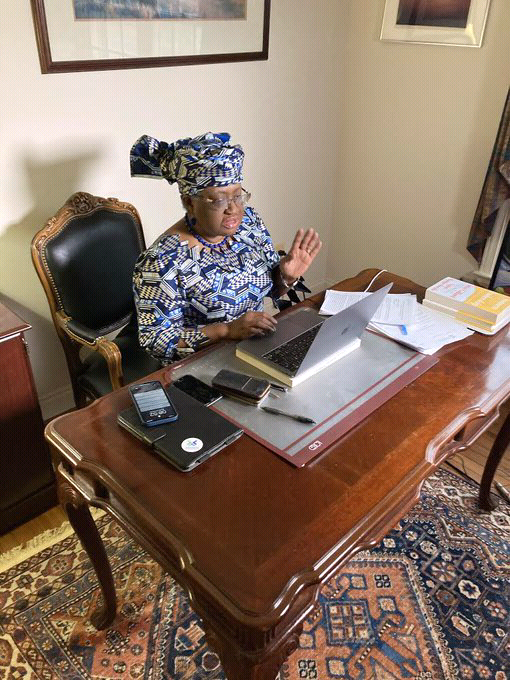 Dr Okonjo Iweala in her new office.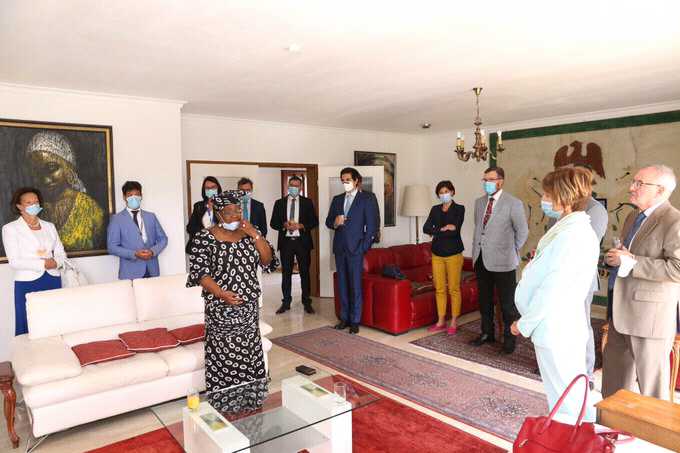 It should be recalled that the Former US President, Donald Trump had earlier in 2020 hindered her appointment, stating that she wasn't qualified for the job due to her lack of trading experience.
Just like they say 'Destiny can only be delayed but not denied', this is the case of our very own Dr Iweala who despite all hindrances became the DG of WTO. All well meaning Nigerians are admonished to pray for her success as she begins this great task?
What do you think Of Dr Iweala's appointment?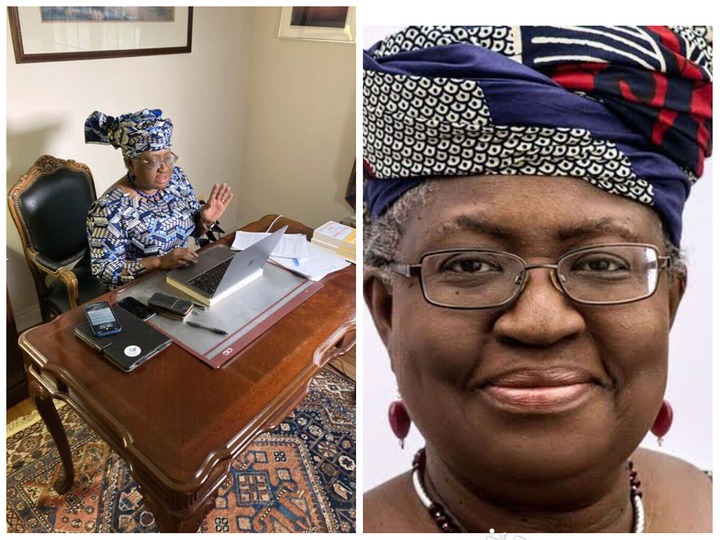 Share your thoughts with us and share this article.
Don't forget to follow this page for up-to-date information. Thanks.
Content created and supplied by: Euphoric (via Opera News )