Aisha Yesufu has been having a tough time with this Northerner, Zakari Ibrahim who never agreed with most of her positions on national issues. This guy started lashing it out with Aisha Yesufu after the latter threw a question over Buhari's calmness to the killings in Oyo where people's lives and properties worth millions of naira were destroyed in an ethnic violence that broke out in Ibadan.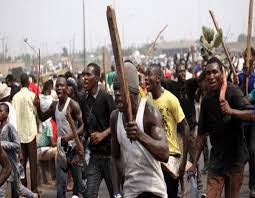 Recall that we had earlier reported ethnic violence that broke out in some areas inIbadan over an argument between hausa labourers and Yoruba cobbler in a Sasa market. It then degenerated into a destructive ethnic fight. Hundreds of shops have been destroyed and many lives were lost!
Aisha Yesufu had asked Nigerians this: "Has Buhari spoken to the Nation about the killings in Oyo State?"- This is the question she asked that didn't go down well with the guy! The guy had blasted the activist for always obsessing with Buhari in every issue! He then accused Aisha for being so much addictied to power and powerful politicians.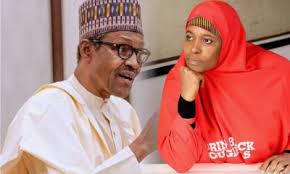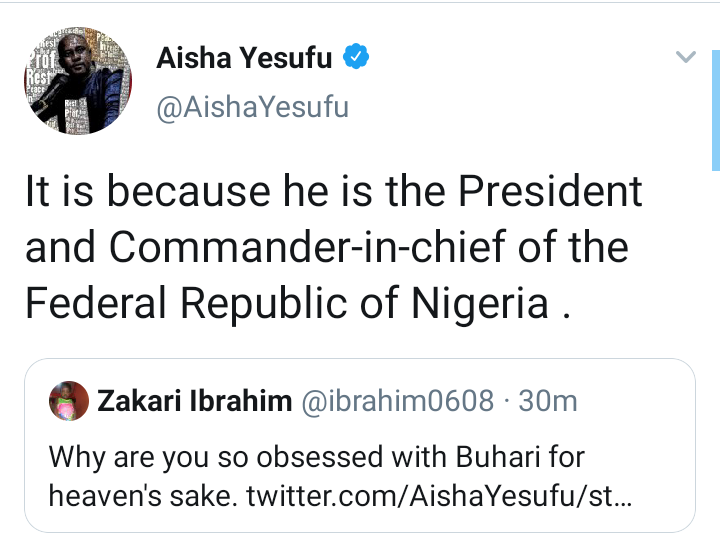 Zakari Ibrahim then shared pages of Newspapers as an evidence to show that Mr. President has already spoken about the Yoruba-Hausa ethnic clash in Ibadan against Aisha's claim about Buhari! He further slammed her for always showing blindnes to things done right by Buhari but quick to latch onto mistakes for capital.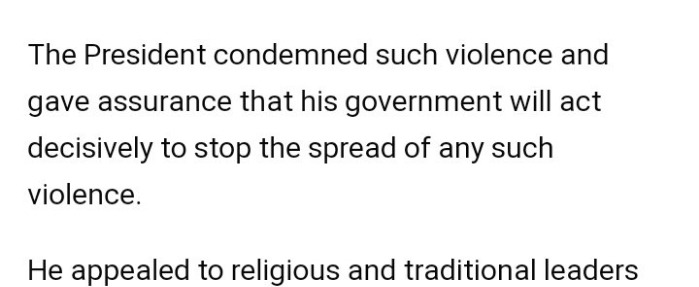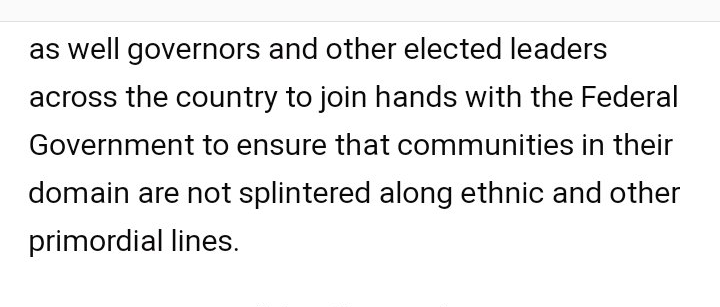 The guy then advised her to stop"disguising" under the pretences of activism to pick up a political party, challenge for a political position and show us what she would do differently instead of attacking Mr. President at all times! 
Aisha Yesufu's response is short and direct: "I am not interested in serving you."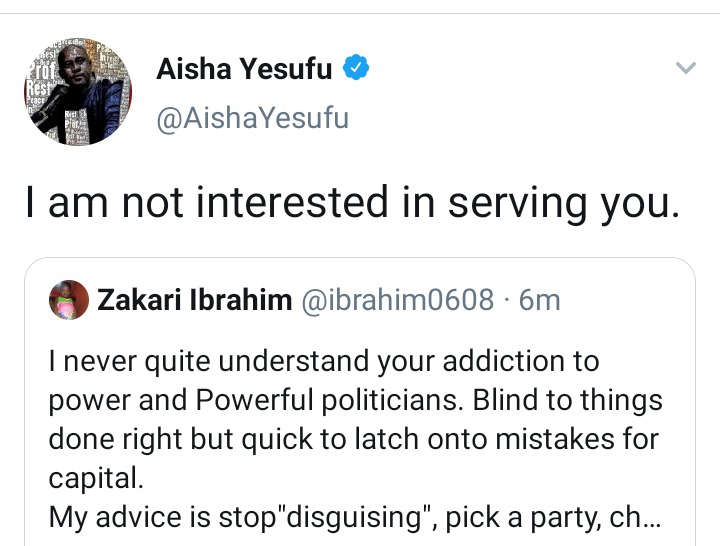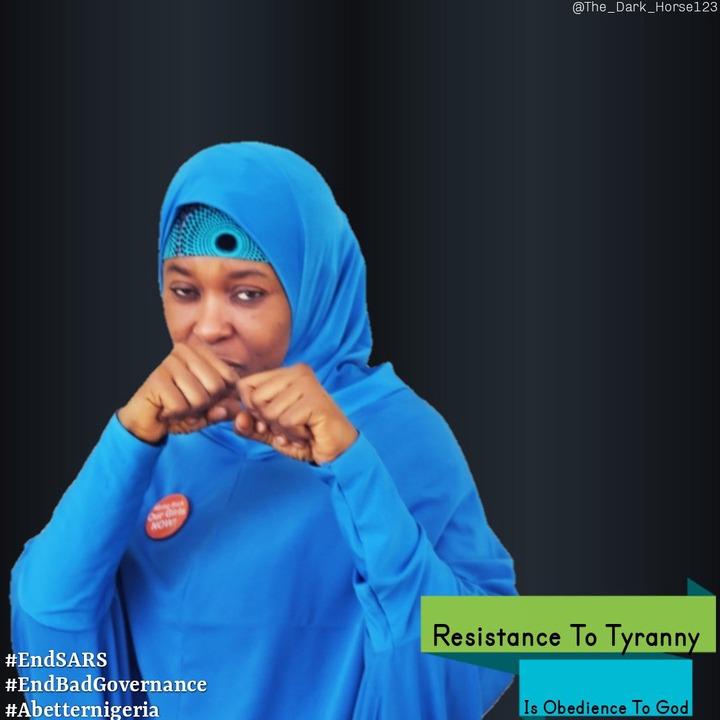 Drop your comment, like this article, like and Share this article via Facebook and Twitter. Thanks
Content created and supplied by: Da_creative (via Opera News )