Barely 24 hours after the Islamic State West Africa Province (ISWAP) dislodged a military base in Borno State.
The Nigeria Military was seen in a viral video making fun of popular Boko Haram leader property, Shakau's farmland. In the video they challenge the leader of the popular terrorist group to come out of his hiding place, as they encourage the people of Sambisa to pack enough farm produce as they can, after all, it is all theirs.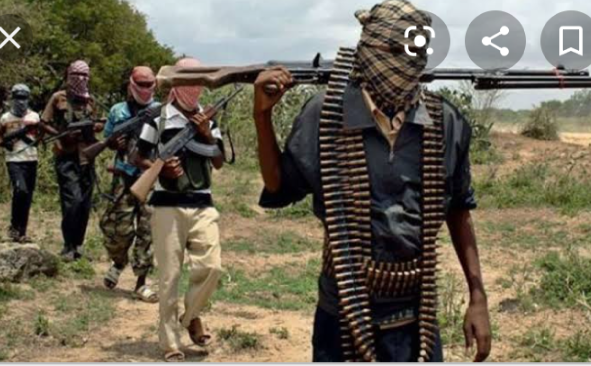 Earlier the Dikwa town which is located in Borno State, the former state capital about 90 kilometers from the present capital Maiduguri was attacked.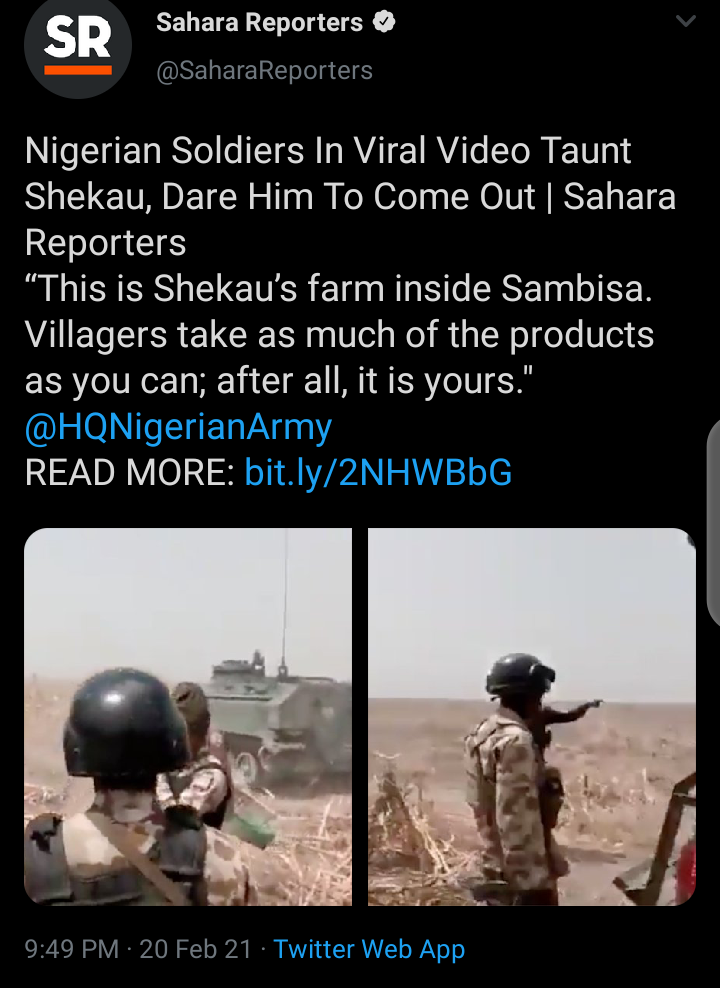 When the Islamic State West Africa Province (ISWAP) fighters came into the town, they told the natives that they were not in the town for them, but the military base. Before the attaked which they eventually carried out, the insurgent told the locals that they would be coming back in a few days.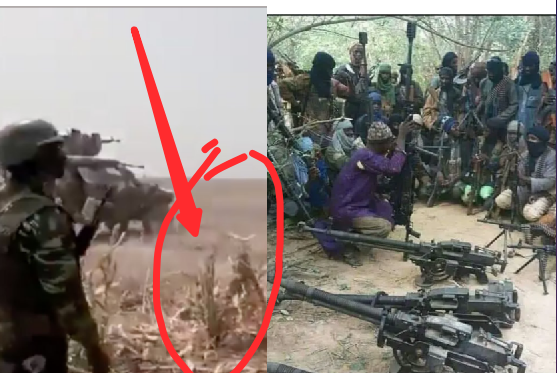 The Nigeria Military troops of 153rd Task Force Battalion came to Dikwa after they were also dislodged from their base some time ago, only to suffer another attack a few days after.
With the latest development in Borno State, it shows that the Nigeria Army can overturn situations in their favor. For the military to go as far as challenging him to come out from his cave, shows they are fully prepared and must have cooked up a better plan this time around.
Content created and supplied by: News24hrs (via Opera News )