The herdsmen crisis in Nigeria has put everyone in a state of maximum awareness and carefulness. It first started like a joke but what we thought was a joke is gradually turning into an ethnic battle. These trends got out of hand due to the negligence of the federal government. Many may say that these Fulani herdsmen were mobilized by their leaders but thoughts changed when the leaders of the Northern Elders Forum came up about two weeks ago to call on all Fulani herdsmen to come back to the north if the south doesn't favour them.
The leaders of the NEF also urged the governors of northern states to prepare to receive law abiding herders who want to return to the North .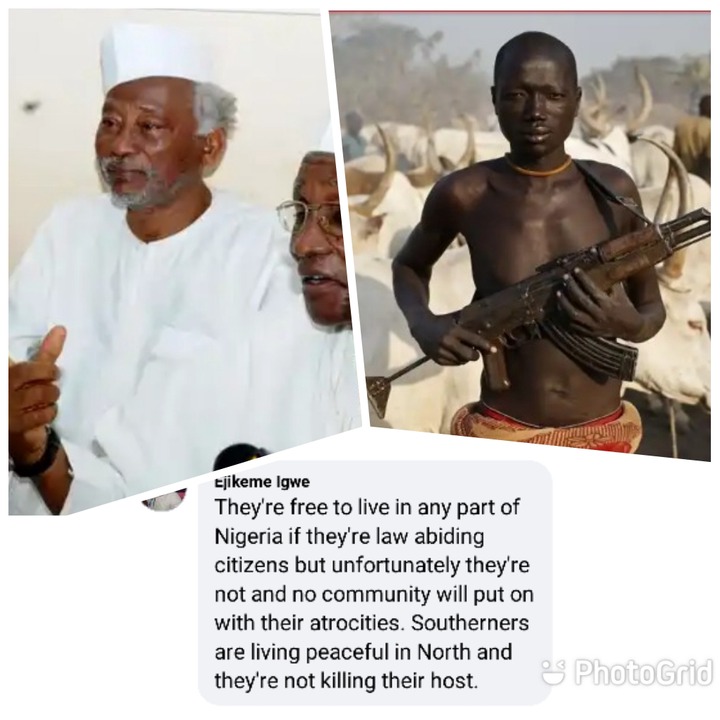 According to a post by Vanguard, fresh facts have emerged on account of the quit notice allegedly given to them as they have shown reluctance to obey the order from NEF. The body of Sarkin Fulani (heads of Fulani communities in parts of the Southern Nigeria), who are at the centre of the controversy, have stridently said they were aware of the directive issued by the NEF to return to the North, arguing that it was never communicated to them.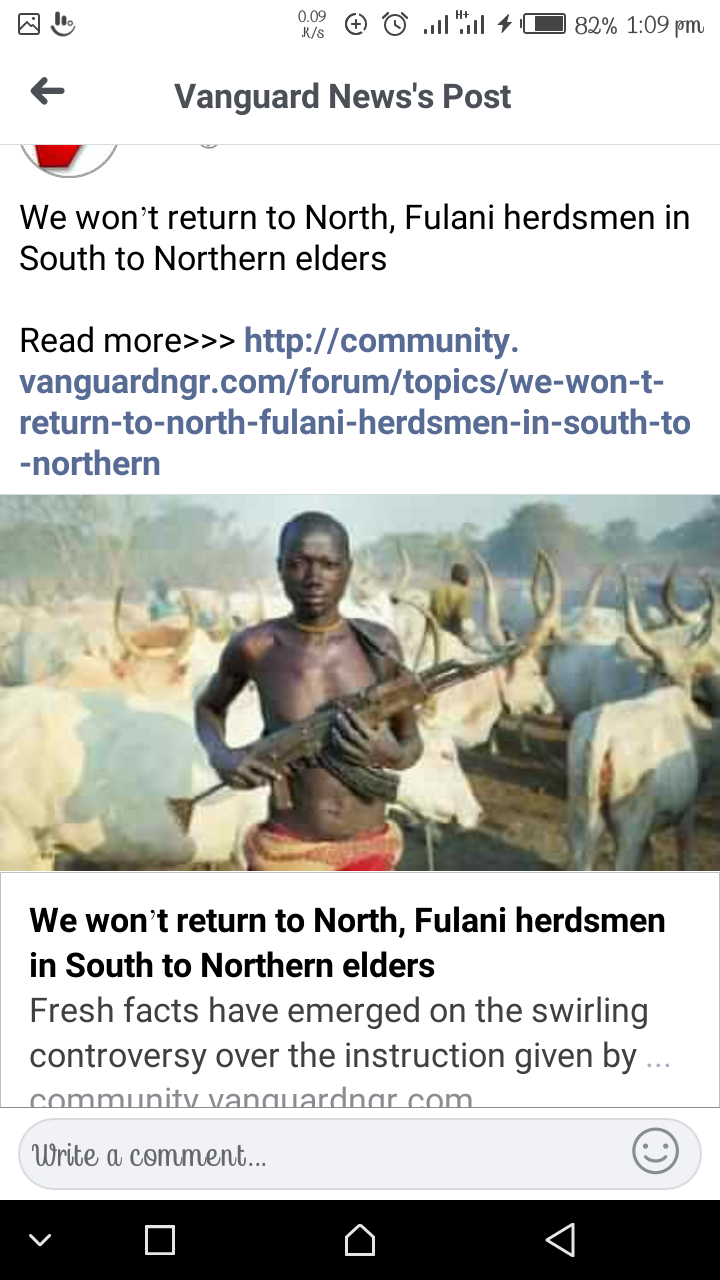 This has caused a lot of reactions online as a lot of people are against the Fulani herdsmen for making such statement. Below are some comments people made on this post.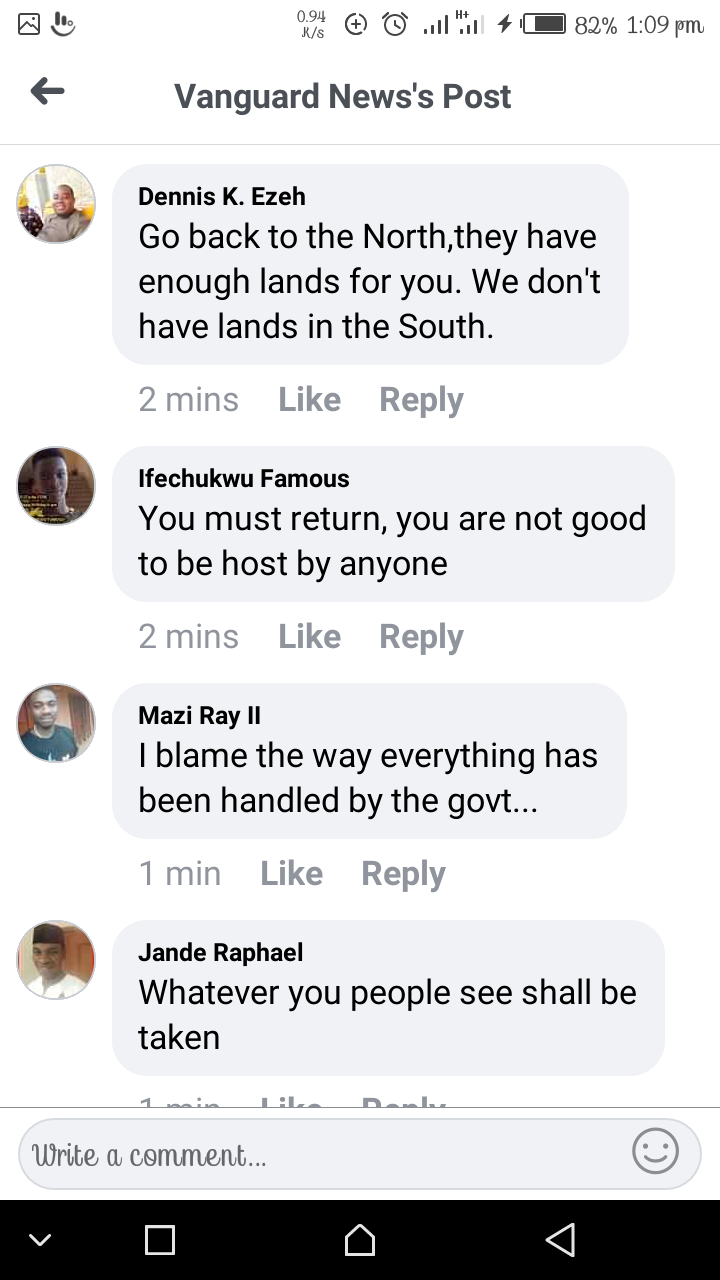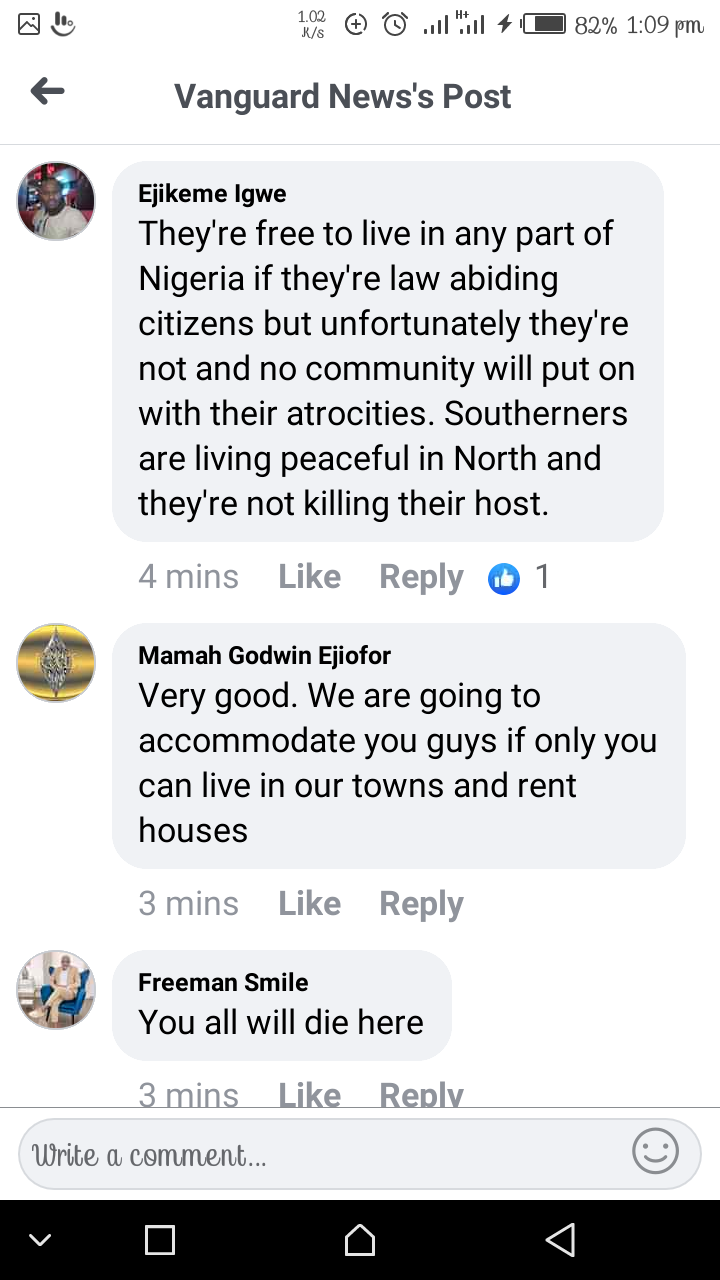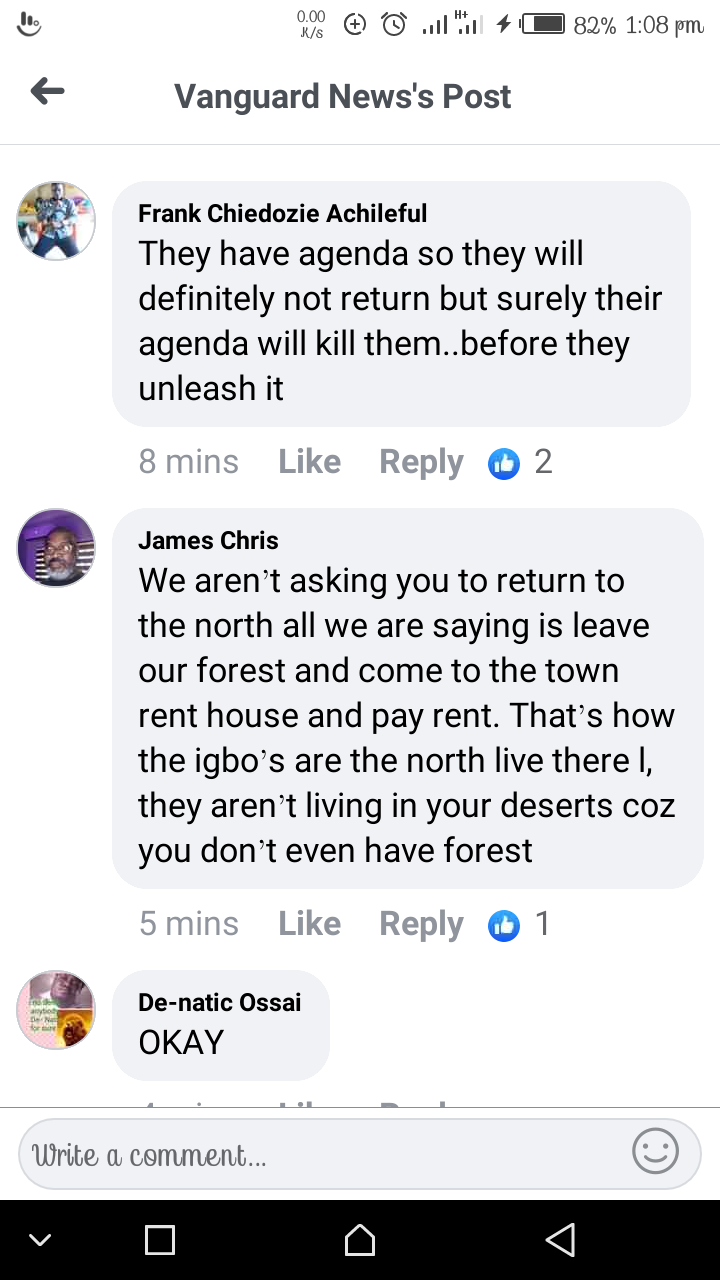 What is your take on this?
Please feel free to share your thoughts in the comments box and don't forget to share and follow this page for more interesting updates. Thanks
Content created and supplied by: CleanNews (via Opera News )