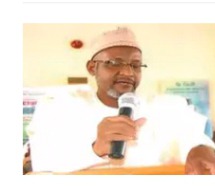 The ongoing unrest centred on the Herdsmen in the country has continued to elicit reactions and opinions from the people.
Prof Labdo Umar of Islamic Political Thought at the Yusuf Maitama Sule University had voiced out his thoughts, saying that the recent events taking place in the South was due to the the fact that Fulani herdsmen were no longer welcomed and are being ganged up against.
According to him, Fulani herdsmen are being asked to leave Oyo, while nothing is being done or said about it by their leaders. He said something has to be done before things got out of hand.
He also decried the way the Southern leaders are keeping quiet concerning the threats being issued to the Fulanis in that area. He pointed out that there is bound to be great trouble if things continue to move the way they are moving now.
He also made mention of Sunday Igboho saying in his own words
"Of course, you have heard of one Sunday Igboho. This guy is not an official of government. He is an ordinary citizen, although he may be speaking for an organisation. I hear some people connecting his name to Odua Republic. 
"This man, Igboho is just a political thug; what is he doing for a living, thuggery, and he is the one anchoring the Southwest; he is the one calling the shot in the Southwest, while Nnamdi Kanu is the one calling the shot in the Southeast."
In conclusion, he cried that the leaders in the South West should do something about the threats against the Fulanis before it generates trouble.
Content created and supplied by: Dasprinter (via Opera News )