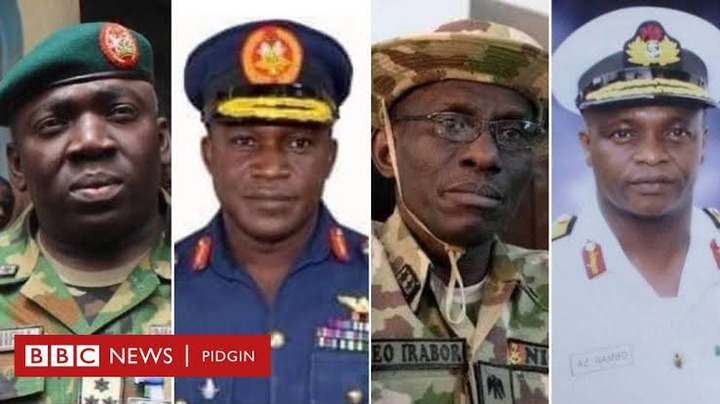 Indeed, the issue of insurgency is such a sensitive ones, as thousands of individuals have been killed in the North-eastern part of Nigeria and many more have been sacked from their villages and now live at IDP camps.
Very recently, new service chiefs were appointed by the President and many Nigerians are hopeful that these service chiefs would cause peace and stability in the North-east, however, it is also necessary that Nigerians remain logical with their reasoning, as we should not expect proper results when very little ground work has been done to combat insurgency in Nigeria.
Here are 3 facts that would constantly militate against the combating of insurgency in Nigeria:
1. The Lack Of Enough Men To Cover The Large Land Mass Of The North-East:
It is important to note that some of the States that can be profiled as hotbeds of insurgency, usually have a large land mass and the Nigerian Army, may not have enough troops to capture some of these areas and make military bases out of them. On the Journalists' Hangout, Babajide Kolade-Otitoju, once stated that the men of the Nigerian Army had so much work on them, due to the fact insurgents usually repossessed areas the Nigerian Army captured, once they(Nigerian Army) left.
2. The Porous Borders In The North-eastern Nigeria:
Indeed, the security situation of the North-East, may be more difficult to combat, due to the easy entry and exit of foreigners from the porous borders especially in Borno State. Hence, once the Nigerian Army carries out an attack on the insurgents, they may simply run to neighbouring countries and regroup after sometime.
3. The Unresolved Mystery Of Boko Haram Funding And The Arms Supply Chain:
Every challenge, has to be tackled from the root and the best way to stop insurgency, is to stop the flow of cash and the supply of arms. Hence, the unsolved mystery of those funding insurgency, may make the Service Chiefs fight unsuccessfully against insurgency.
Dear Nigerians, what is your take on this delicate issue of national concern?
Please, don't forget to comment, follow, likeike and share.
Content created and supplied by: Mr_chunde (via Opera News )