Reno Omokri has struck again, this time, he struck harder than ever. He has dared the president of Nigeria, president Muhammadu Buhari to do what Goodluck Jonathan did in a picture. He said he would pay him the sum of 1 billion naira in crypto currency and Bitcoin if he can do it.
Reno Omokri, on Instagram shared a throwback picture of Goodluck Jonathan and his supporters taken some few years ago. The attention grabbing content of the picture is the way Goodluck Jonathan posed. He raised one his legs and performed an act that looks like he's kicking. This performance got Reno Omokri's attention and he shared the picture.
It seems like Reno Omokri feels that Buhari is old and can't do a kick, this led him to challenge him to do a kick just like ex president Goodluck Jonathan.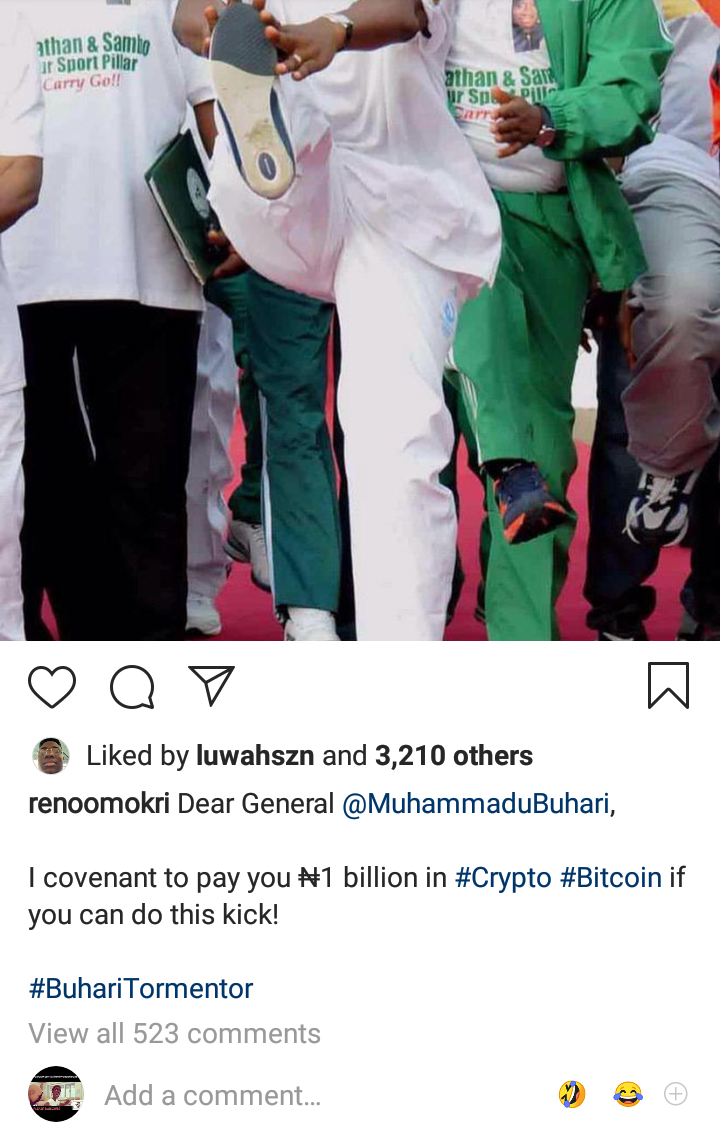 See the full picture.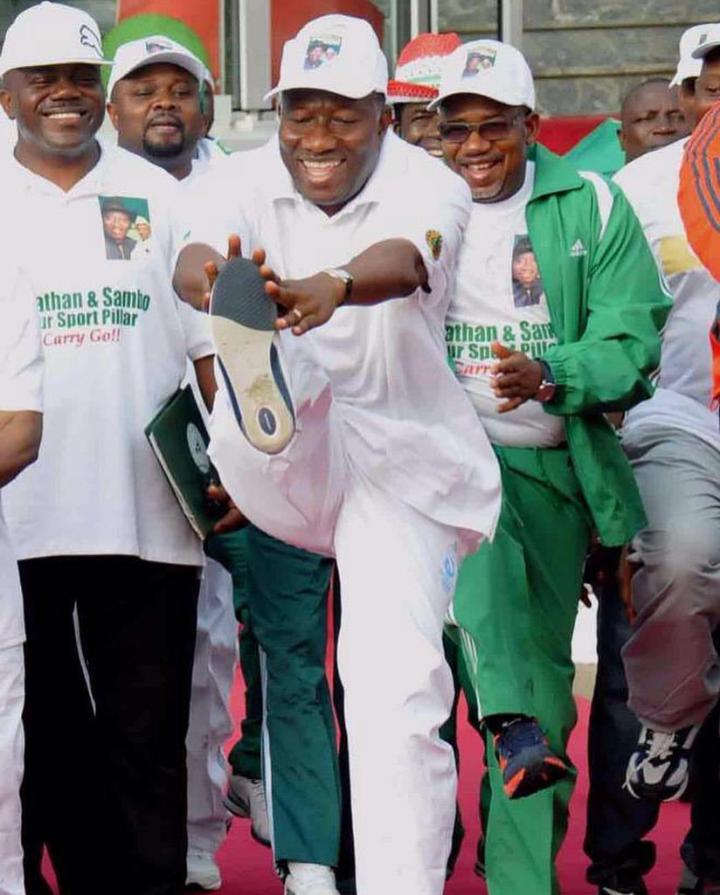 I don't think Reno Omokri is serious with this statement, I have my reasons.
To start with, every informed Nigerian is aware that Cryptocurrency has been banned by the Central Bank of Nigeria (CBN), therefore, Reno Omokri cannot pay Buhari the proposed money using the intended platform.
Secondly, president Buhari is sound and healthy, it has been years he travelled out for medical treatment. He is well and sound, therefore, I believe he can do just what Goodluck Jonathan did in this picture.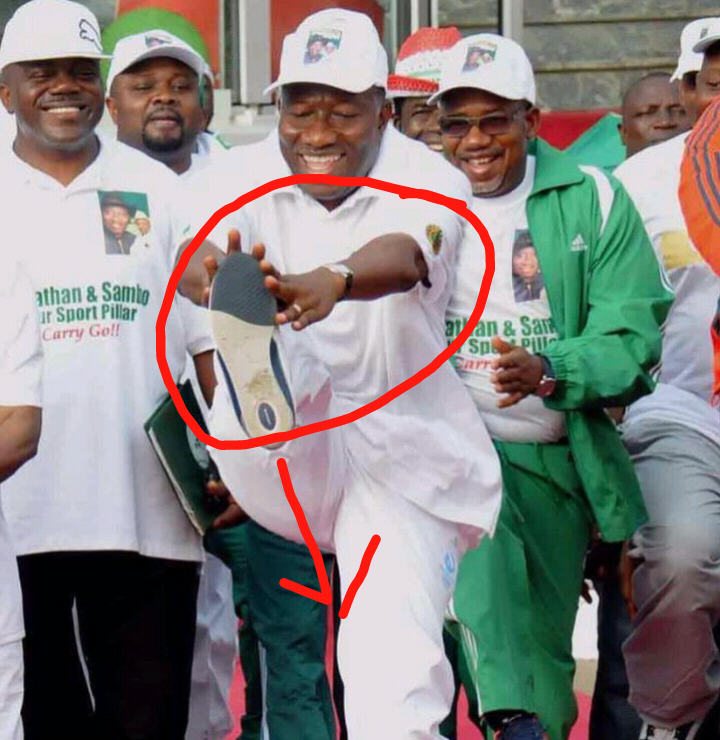 Why do you think Reno Omokri challenged Buhari to do this promising to pay him in crypto and Bitcoin instead of naira?
Content created and supplied by: Frankreport (via Opera News )