FG Clarifies Position on ASUU, Says Exemption from IPPIS Temporary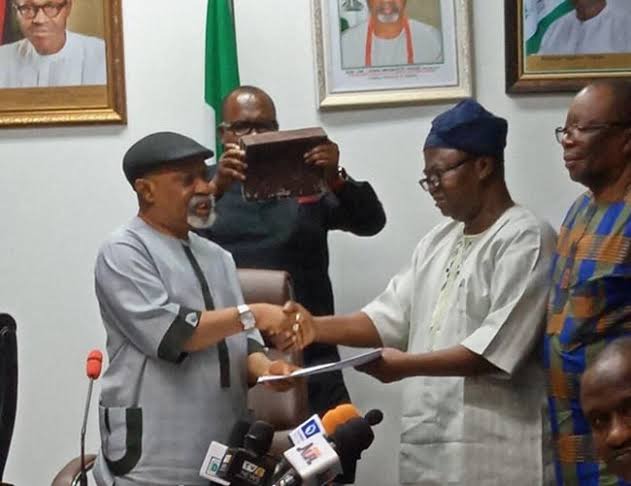 Minister of Labour and Employment has said that Federal Government's proposal to exempt members of Academic Staff Union of Universities (ASUU) from the Integrated Payroll and Personnel Information System is a only a temporary measure pending the conclusion of integrity test on the University Transperancy and Accountability Solution.
Ngige who clarified the position of the government team negotiation with ASUU said that it was not true that government had abandoned IPPIS or that ASUU should not be on IPPIS
"I think it is better because a lot of people are quoting us out of context saying that we abandoned the IPPIS and that we said they should not be on IPPIS, it is not true.
"What we said in the meeting and what we agreed was that in the interim for the transition period that UTAS is being tested by NITDA and the Office of National Security Adviser for cyber security. For those transition period, ASUU members that are not yet on IPPIS will be paid through the platform with which they were paid the President's compassionate COVID-19 payment done to them between the months of February and June.
"That platform is a hybrid platform between IPPIS and MINPSI platform for the transition period. That was what was used, it's a hybrid".
He said the reason for reaching that position was because no government payment will be done without IPPIS knowing.
"So there is a handshake between IPPIS and MINSI platform and that was what was used in paying them for that period and so we are going to continue with that until UTAS undergoes all the integrity test and cyber security test and it is confirmed for use, " he added.
Source: ThisDay
Obasanjo, Osinbajo, others pay tribute to late Baptist secretary Akande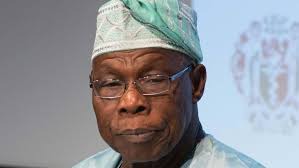 Former President Olusegun Obasanjo on Saturday described former General Secretary of the Nigerian Baptist Convention, the late Rev. Ola Akande, as a fearless preacher who was aversed to societal as well as governmental vices.
Obasanjo spoke at the funeral service for the deceased held at the Oritamefa Baptism Church, Ibadan.
According to the former President, the late cleric in the Baptist Convention was vehemently against cultism and secret societies.
He recalled how the deceased, as his home pastor at Owu Baptist Church – Abeokuta, between 1966 and 1965 and Ebenezer Baptist Church – Lagos, between 1966 and 1969, became a friend whom he held in high esteem.
On Akande's involvement in the nation's political sphere, he said as a member of the Electoral Commission in 1965, Akande refused to compromise.
Obasanjo, who urged the children of the deceased to be comforted by the good name and heritage left behind by their father, said, "Late Akande contested as a candidate in the presidential primaries of the defunct National Republican Convention in 1991, won at the old Oyo State level but lost at the national level.
"He will be remembered for his forthrightness, doggedness, dynamism, welfarism, anti-corruption, estachological, discourse, courage, commitment to ethical values, uprightness, unwavering Christian testimony and purposeful leadership."
Source: Punch newspaper
Okowa condoles with Ndoma-Egba over wife's death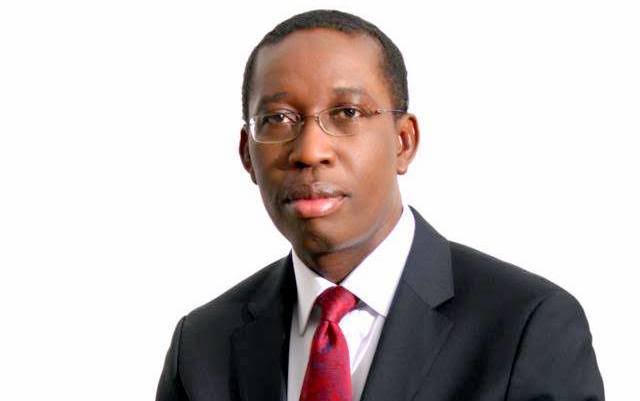 Gov. Ifeanyi Okowa of Delta on Saturday condoled with former Leader of the Senate, Sen. Victor Ndoma-Egba and members of his family on the death of his wife, Mrs Amaka Ndoma-Egba.
The governor's condolence message is contained in a statement by his Chief Press Secretary, Mr Olisa Ifeajika in Asaba.
Okowa noted that Mrs Ndoma-Egba reportedly died in a fatal accident near a checkpoint along Ore-Okitipupa Road in Odigbo Local Government Area of Ondo State on Thursday night.
He said that it was heart-breaking to hear of the unexpected and devastating passing of Mrs Ndoma-Egba, noting that her death was a great loss not just to her family but to the society.
Okowa urged Sen. Ndoma-Egba and family members to be consoled by the legacies his late wife left behind, saying that her contributions to the society, especially to the course of women, remained commendable.
"It is with a heavy heart that I learnt of the tragic passing of Mrs Amaka Ndoma-Egba, the wife of my good friend and former Senate Leader, Senator Victor Ndoma-Egba.
"It is indeed heart-breaking to lose a dear one, especially a wife in such a catastrophic circumstance.
"Although death is the way of all mortals and debt we must all pay, I am nonetheless consoled by the fact that Mrs Ndoma-Egba lived a worthy and exemplary life,'' he said.
According to the governor, she was known to have impacted so many lives in many ways, including her educational philanthropy.
Source: Vanguard
1 Soldier, 2 Others Killed As Customs Clash With Smugglers In Oyo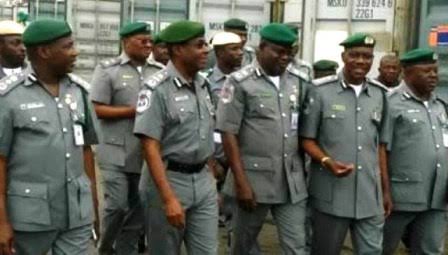 Three people including an army lieutenant of Nigerian Army, Josiah Peter, were reportedly killed in a clash between the men of Nigeria Customs Service (NCS) and some smugglers in Igbo-Ora town, Oyo state.
Daily Trust gathered that the clash was between Customs personnel from Federal Operations Unit (FOU), Zone A, and smugglers in Igbo-Ora, a town in Oyo State.
The State Police Public Relations Officer, Olugbemiga Fadeyi who confirmed the death of a soldier, silence on other two victims of the clash.
Fadeyi said police has commenced investigations into the clash that occured between customs officers and some suspected smugglers in Igbo-Ora town which led to the death of a lieutenant of Army as a result of gunshots he sustained.
"Information further received revealed that smugglers attacked Federal Operation Unit, FOU Customs at Igboora.
"In a swift response to assist the FOU team, the Border Drill Patrol also came under attack and one Lieutenant of Nigerian Army Josiah Peter was shot and later died.
"Investigation has commenced, please," he said.
Also confirming the clash, Public Relations Officer of NCS in Oyo/Osun command, Kayode Wey who said that he was aware of the incident however did not give details of the incident.
Wey when asked to State the position of Customs service, said the he cannot confirm if anyone died during the clash.
"Yes sir, I am aware. I have heard about the story from somebody as well. I also heard from somebody. So, I can't give confirmation about anything.
"You heard it the way I heard it. Even, a journalist has called me about this incident. And they said the same thing.
"I also don't know, I dont have any information. I cannot say anything concerning that matter, because, I don't have any official statement on that."
Source: Daily Trust
Insecurity: Northern women cry for help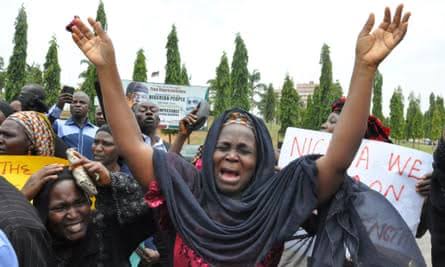 Women under the umbrella of Northern Women Peace Forum (NWPF), have cried out to the Nigerian government to find a lasting solution to the wave of violence and insecurity ravaging the Northern of the country.
Addressing reporters in Abuja, the National Secretary of NWPF, Yahaya Goya said as mothers, wives, and daughters; the women are tired of the situation in the North and are begging the government to restore peace in the zone.
The group lamented how their once-peaceful North has in the last 10 years become the enclave of two of the world's deadliest terrorist organizations; including Boko Haram.
Her words: "We have lost lives over violent conflicts to Boko Haram, women have become widows and hundreds of children have turned orphans.
"We have lost friends and family members. We have lost people we don't know but we still feel their pains."
The women group expressed serious concern over the devastating impact of criminal activities such as kidnapping, banditry all of which have impacted negatively on the economic activities in the North and by extension the rest of the country.
The group further noted the impact on food security in the country; especially with new threats from bandits forcefully demanding harvest levies from farmers in parts of the North.
The women condemned the violence that accompanied the recent #EndSARS protest in major cities across the country; calling on the youths to find better ways of channeling their grievances.
Source: The Nation
Content created and supplied by: Adamu2020 (via Opera News )