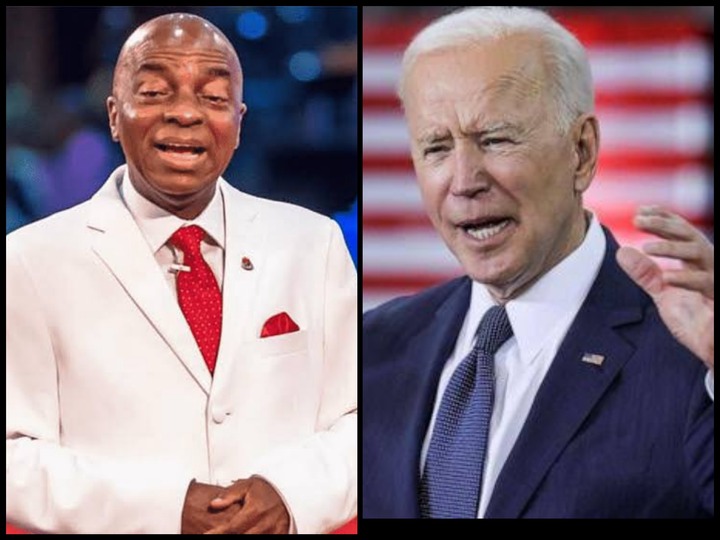 Good morning everyone happy new month, may the lord grant us our heart desires this month in jesus name, Amen.
Today i'll be showing you some interesting headlines that you will love to check out, see them below
1.Pastor Oyedepo drops new prophecy in April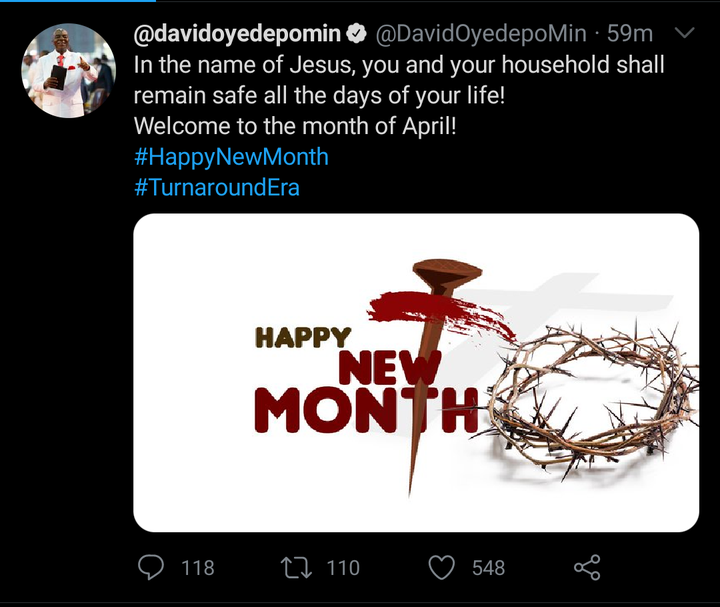 Pastor Oyedepo has released new prophecy in the month of April saying "in the name of jesus, you and your household shall remain self all the days of my life! Welcome to the month of April "
2.El rufai pledges more support for zangon Kataf peace progress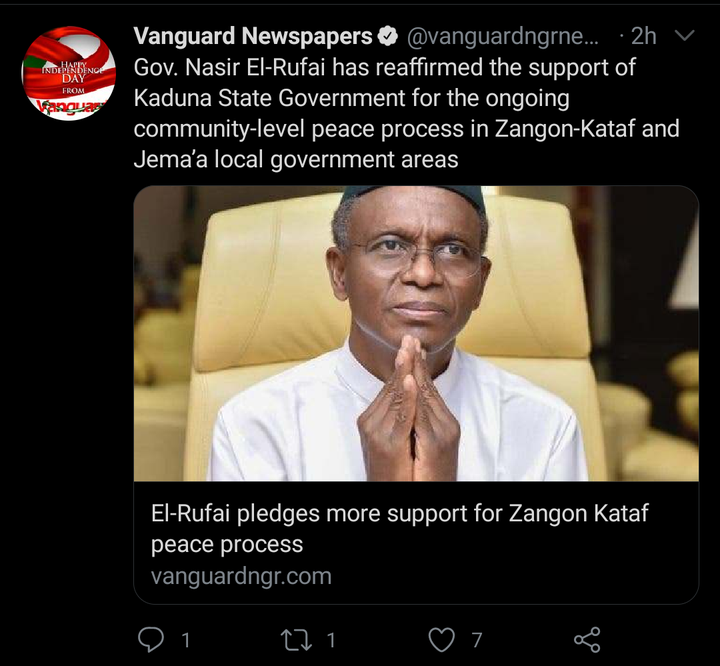 Governor El rufai has reaffirmed the support of Kaduna state government for the on going community-level peace process in Zangon Kataf and jema'a local government areas.
3. "No Proof That Soldiers Killed Anyone At Lekki"-US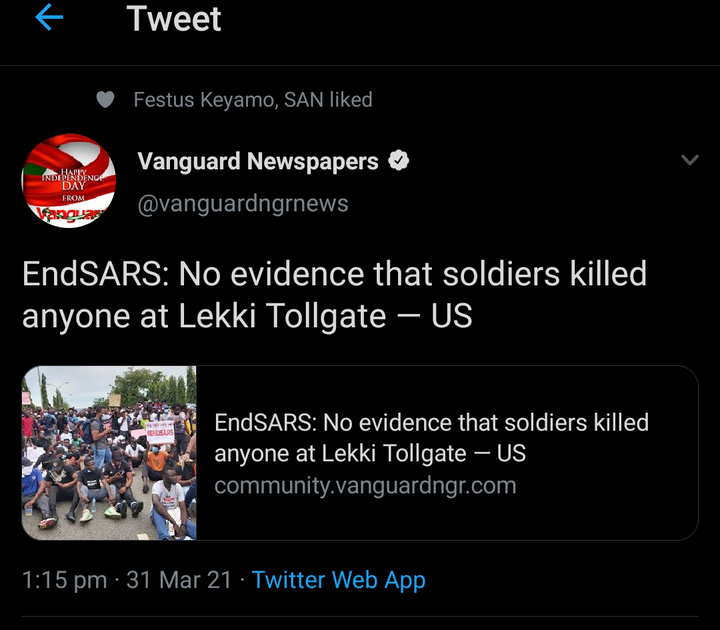 We all remember the incident that happened last year and how youths lifes were massacred in lekki toll gate.
Recently US has brought to our notice that there are no evidence of soldiers killing anyone at lekki toll gate.
4. Joe Biden speaks about America

President of America, Joe biden has posted on his a account about America saying "The American jobs plan is the largest American jobs investment since World war 2".
Content created and supplied by: Solonews70 (via Opera News )