Today's Headlines: Ekweremadu Dies, Fulani Herdsmen Strikes, Gunmen Kills Two In Fresh Attack & More.
Ekweremadu Dies.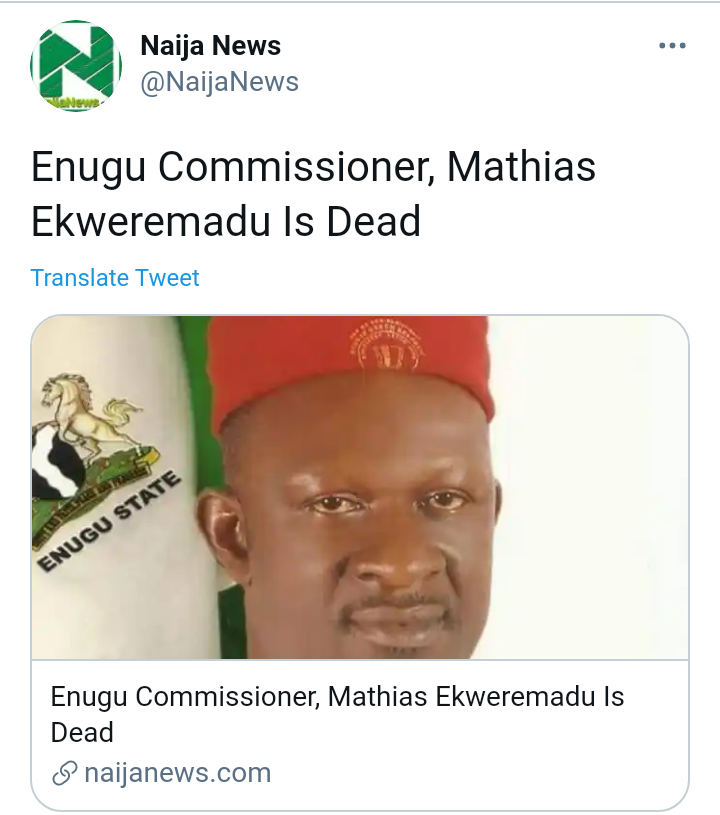 The commissioner for transport in Enugu State, Mr Mathias Ekweremadu is dead.
It was gathered that Ekweremadu slumped at the Enugu State House of Assembly and was rushed to the Niger Foundation Hospital.
The commissioner who is the brother to former Deputy Senate President, Ike Ekweremadu, didn't survive medical attention.
In another development, a former interim Deputy Governor of Plateau State, Jethro Akun has died on Thursday morning after a brief illness.
The elder statesman, 76, was a key member of the All Progressives Congress (APC) before his death.
He had served the state in various capacities including as a two terms member of the Plateau State House of Assembly and also Commissioner, serving variously in Ministries of Information and Communication as well as Youths and Sports.
Gunmen Kill Two In Fresh Attack.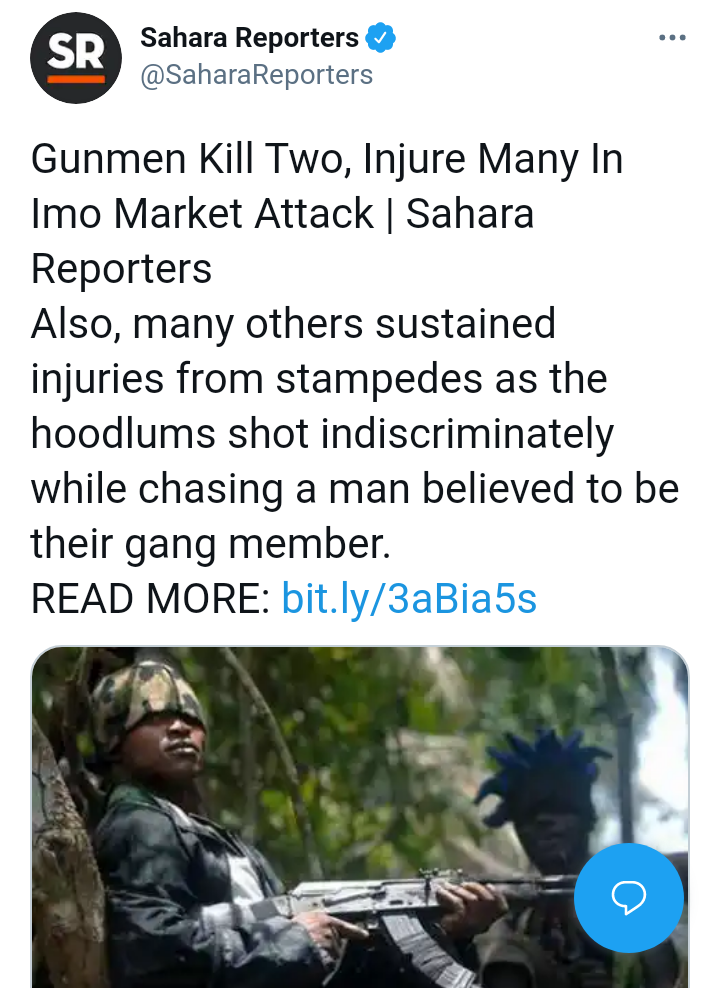 Suspected gunmen have killed no less than two persons at Afaor Awo market in Awo Omamma community in the Oru East Local Government Area of Imo State.
The incident, which occurred on Wednesday, also left several people injured with various degrees of gunshot injury.
Also, many others sustained injuries from stampedes as the hoodlums shot indiscriminately while chasing a man believed to be their gang member.
The horrible incident forced traders in the market to quickly close their shops, according to a Punch report.
The villagers later said a five-year-old boy was found dead after the attack.
A man who owned a motorcycle spare parts shop in the market, simply identified as Emeka, died late Wednesday night in a hospital where he was taken to.
It was gathered that the pandemonium broke out as a result of plunder sharing that went wrong.
According to them, about three members of the deadly gang had gone on kidnap operation early this year, but one of them who is popularly known as Orjiwuagu from Umuifa, Ubachima Awo Omamma, ran away with the ransom said to be in millions of naira.
He was said to have used part of the money to buy a Lexus car and start the construction of a house.
He was also said to be living large in the village.
His gang members, however, trailed him to the village, but upon sighting them, he drove towards Afor Awo Market where thousands of traders were trading.
He was said to have stopped at the market as his gang members gave him a chase. He then ran into the market for protection, though with bullet wounds.
Nationwide Strike To Commence Tomorrow.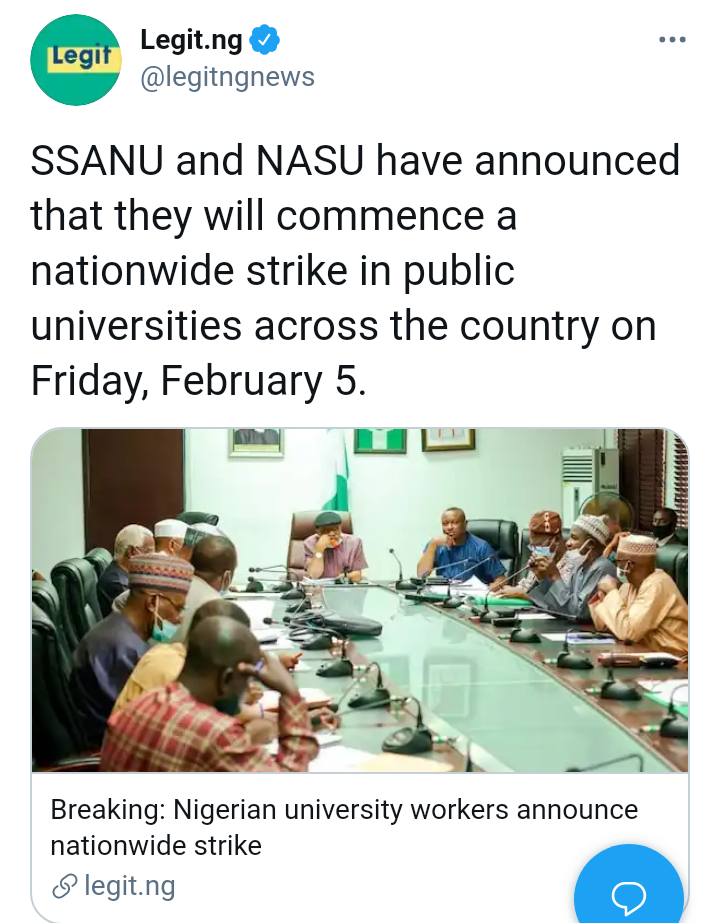 Unions of university workers in Nigeria have announced that they will commence a nationwide strike in public universities across the country on Friday, February 5.
PM News reported that the Senior Staff Association of Nigerian Universities (SSANU) and the Non-Academic Staff Union of the Universities and Allied Institutions (NASU), made the announcement in a statement on Thursday, February 4.
The Joint Action Committee (JAC) of both unions have reportedly communicated the information about the strike to their branches nationwide.
The associations said the failure of the federal government to address issues contained in the Memorandum of Understanding (MoU) both parties signed back in October 2020 necessitated the industrial action.
They argued that the government failed to attend to their grievances about the inconsistencies in the Integrated Personnel and Payroll Information System (IPPIS), the non-payment of earned allowances, and the non-payment of arrears in the minimum wage.
Fulani herdsmen Strikes.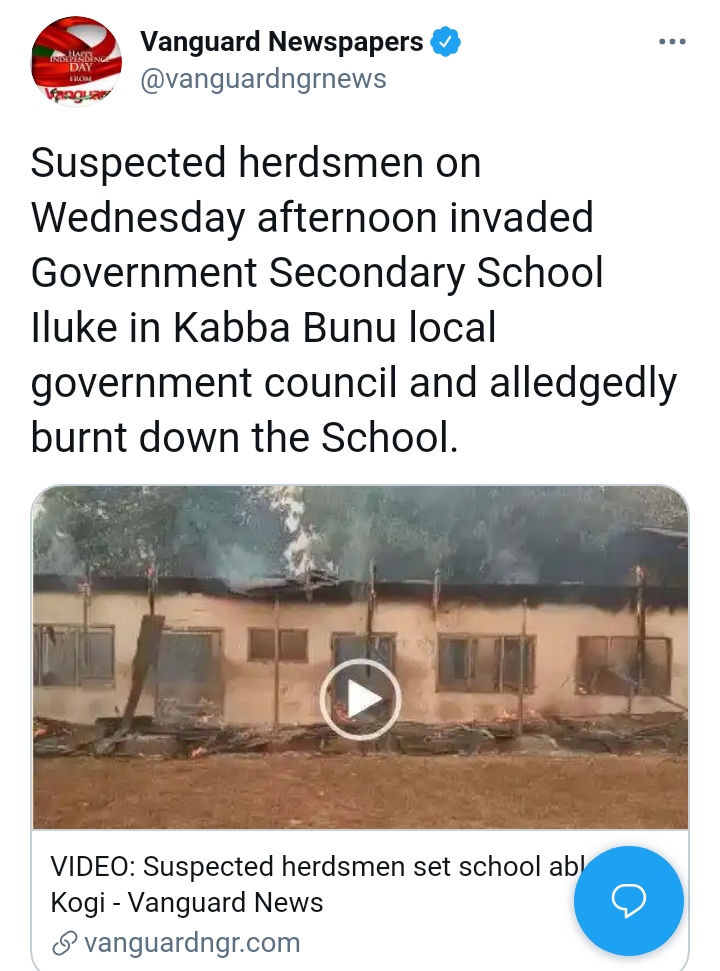 Suspected herdsmen, on Wednesday afternoon, invaded Government Secondary School, Iluke, Kabba Bunu Local Government Area of Kogi state and burnt down the school.
Also, a timber contractor based in Ayangba in Kogi State, Mr. Ogwu Salihu, has been reported killed by some unknown gunmen.
Vanguard gathered that the school was invaded at about 3p.m. when students have closed from school.
A source said it was discovered that block of classrooms was set ablaze by some suspected Fulani herdsmen.
The flame of the burning schools was said to have attracted youths who mobilised to the scene. But all efforts to put out the flame were not successful as some of the classrooms were already razed.
Deji Adeyanju Reacts.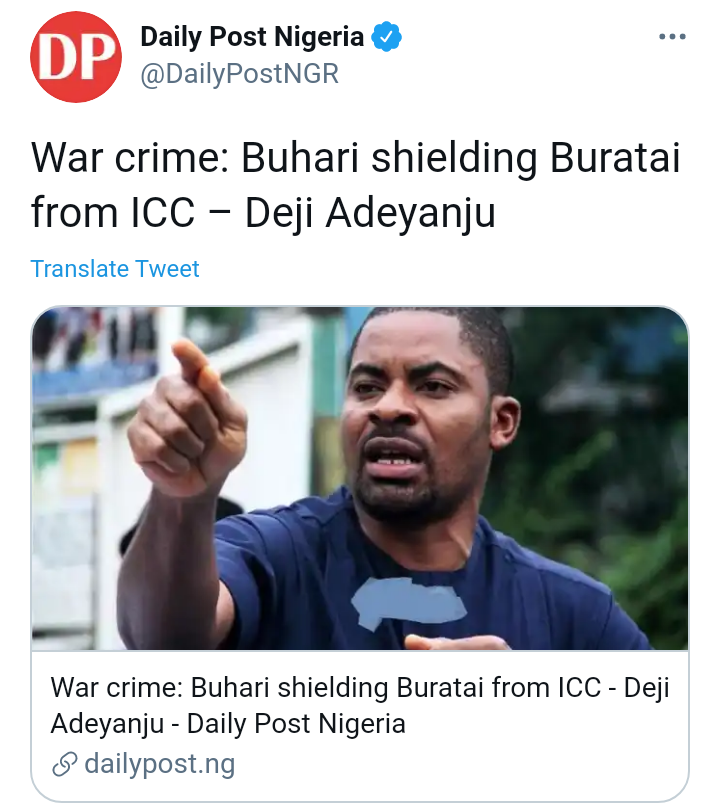 Deji Adeyanju, Co-Convener of the Concerned Nigerians Group, has insinuated that the appointment of immediate past Chief of Army Staff, Lt. Gen. Tukur Buratai as Non-career Ambassador, is a plan by President Muhammadu Buhari to shield him from International Crime Court, ICC.
Buhari on Thursday forwarded the names of the immediate past Service Chiefs to the Senate as non-career Ambassadors-Designate for confirmation.
Adeyanju , reacting to Buratai's appointment, said Buhari conferred diplomatic immunity on the ex-army chief in order to shield him from ICC.
Recall, Adeyanju had signed a petition written by the Concerned Nigerians Group to the International Criminal Court (ICC), calling for the arrest and prosecution of Buratai for alleged war crimes.
The activist, however, noted that the President's plan will be futile in the long run.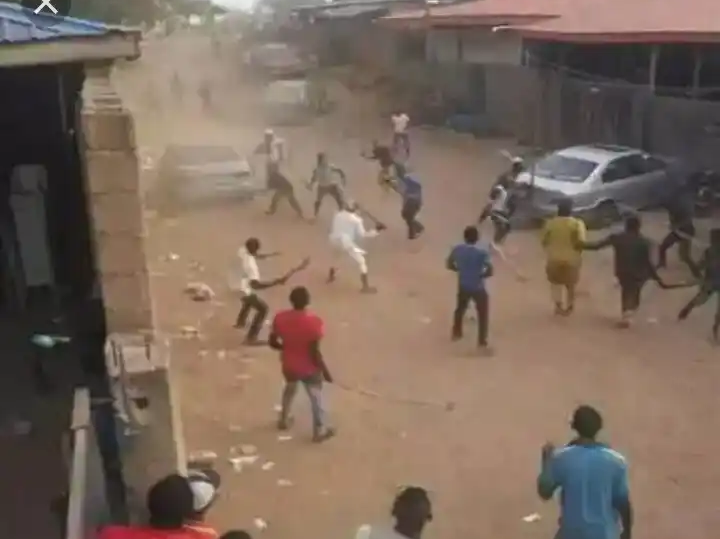 What's your opinion about how the goverment can end the ongoing insecurities in Nigeria?
What do you think should be done to Fulani Herdsmen if caught?
As a good citizen, if you have any opinion, please drop it below and also share this article with your family.
Content created and supplied by: ChungleeWrites (via Opera News )