I have been asking myself this question "has Nigeria ever been great at all?" because since I was born and now that am a grown up I have never experience the greatness of this country called Nigeria.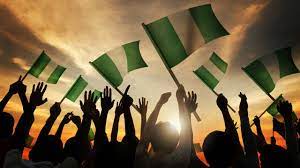 If Nigeria has once been a great country, giant of Africa (because to me Nigeria as at now is lesser than an ant (Ant of Africa) as we have always heard, let us review what has been happening this year.
One crazy governor said "Not all bandits are criminal, and that those that were killed by the bandit was an accident." Does this sound sensible to you as a person, how can a governor that the people look up to make that senseless statement.
To worsen the situation another deputy speaker in the senate house also rejected a petition made by association of Nigerians in diaspora, that the government should look into the issue of the bandit's attack on those native of Tiv, claiming that the petition is not made by Nigerians at home(within the country), but made by those far away from home. Is that reasonable at all?
Lastly, Nigerian government always grant amnesty to bandits and terrorist attacking the peace of the citizen, and when the citizen cry out to the Nigerian government for help the same government will deploy soldiers to kill those innocent citizen.
Now let's go back to the topic "can Nigeria ever be great again?". Yes Nigeria can be great again but that depends on you and I, it is time to take power from those leaders who has turn the affairs of Nigeria into family business. We have a lot of resources yet we are suffering, we have petroleum but we are buying petrol at higher rate, we produce the electricity we are using yet we don't have stable electric power supply and we are still paying high electricity tariff, while the countries we supply electricity to are having electricity 24/7. Our leaders borrow money from other countries just to embezzle the funds.
We need a new Nigeria, we need Nigeria to be great once more.
Drop your comments below. 
Content created and supplied by: Goodlife_media (via Opera News )