Nigerian is one of the countries in the world that doesn't not only frown at same-sex marriage but also, the country has strict laws in place forbidden such act and whoever is found wanting for being gay will be dealt with.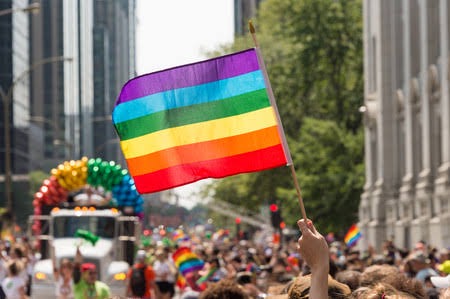 However, gays living in country whom has being forced to live in the closet and hide their sexual orientation might be able to come out and openly boast about it very much sooner than we expected.
During the second week of January in 2014, Former President Goodluck Jonathan signed a bill which prohibits and criminalises homosexual relationship. Contained in the bill was a sentence of up to 14 years in jail for anybody that engages in any gay activities.
For some Nigerians, that was one of the best thing that Former President Jonathan got right when he was still in office. But then, who would think otherwise?
Not only are we Africans, we are Africans that believe and serve a supreme being. A country which is split by religion mainly into Muslim and Christian, legalizing gay rights in the country go against our fundamental principles as a Christian or Muslim and also, it's against our basic core values as Africans.
However, in a world where advocacy for human rights and right to freedom of association is growing day by day, gay people living in the country might have a breakthrough and be able to live openly very soon.
When Nigeria first criminalises gay right, United States frowned at it. Britain and some Western countries even threatened to cut ties with any Nation that has laws against gay rights.
This threat was helpful in stopping countries that depends on aid from passing such law. However, the leverage had little or no effect on Nigeria as the country is depending on revenue generated from oil.
When Donald Trump took office, there were huge reduction in campaigns for gay rights and laws. Although his administration did not condemn or discriminate against homosexual relationships, he wasn't friend about it either.
The Ascension of President Joe Biden into the White House however has changed that outlook as he's more sympathetic to the gay rights.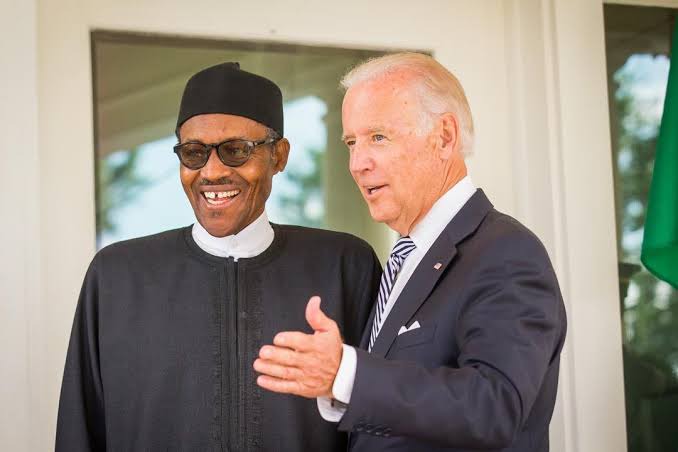 Joe Biden has threatened to place financial and Visa sanction on country with Anti-gay laws. Nigeria, the giant of Africa, is seen as the leading Nation against same-sex marriage in Africa. It should be recalled that despite threat and pressure from Obama on Former President Jonathan to overturn Nigeria policy on gay, he did not budge.
Whether President Buhari will yield to Joe Biden's threat or not, it's very much uncertain at the moment. However, time will tell.
What do you make out of this? Let us know your opinion by commenting. You can share and like. Follow for more updates.
Content created and supplied by: AminullahiMuritala (via Opera News )