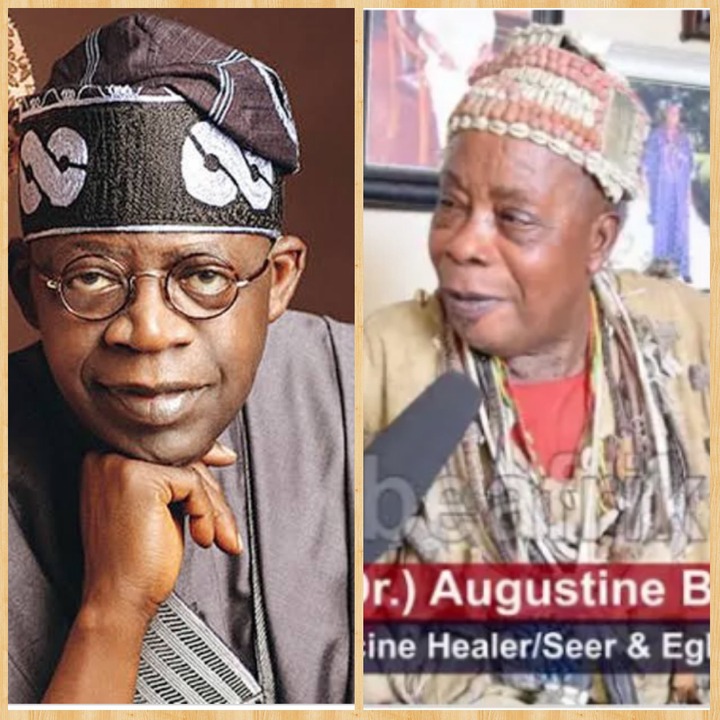 Speaking in an exclusive interview with Afrika TV, is the renown and veteran Yoruba Warlord, His Royal Highness Oba Augustine Bola popularly known and regards as "Egbeji Oloogun of Nigeria." He was recently bestowed with the new chieftaincy title of "Bamosheun of Ondo Kingdom" a title that only warlords are entitled to. The highly revered Yoruba Warlord who predicted in 2018 that both APC leader, Tinubu and Adams Oshiomhole will be disgraced and discredited before 2023, insisted that he didn't see Ahmed Tinubu becoming president in 2023.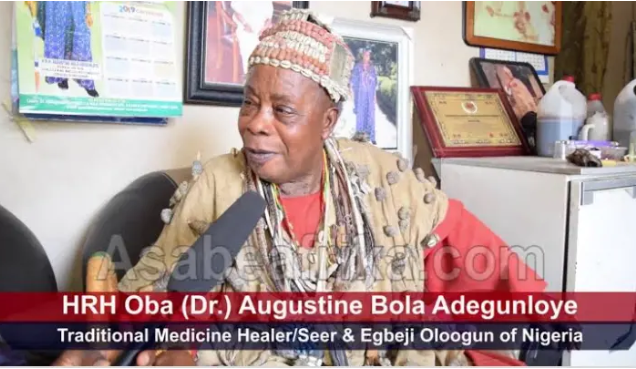 Here is everything Egbeji Oloogun said concerning Tinubu presidential ambition during the interview:
"This is not the time to pursue personal agenda. Look at Tinubu, if I happen to be his relatives, I'll advice him to just stay quiet and be enjoying his money but he does not want that, he still wants to become a president. Only the union boys can vote for him and that doesn't mean he will win Lagos. A stranger will take Lagos from him because the spirits of Lagos don't like him and the way he's ruling. So, he can never become the president. The spirits of Lagos have departed from Tinubu because he has the money but he's not helping people.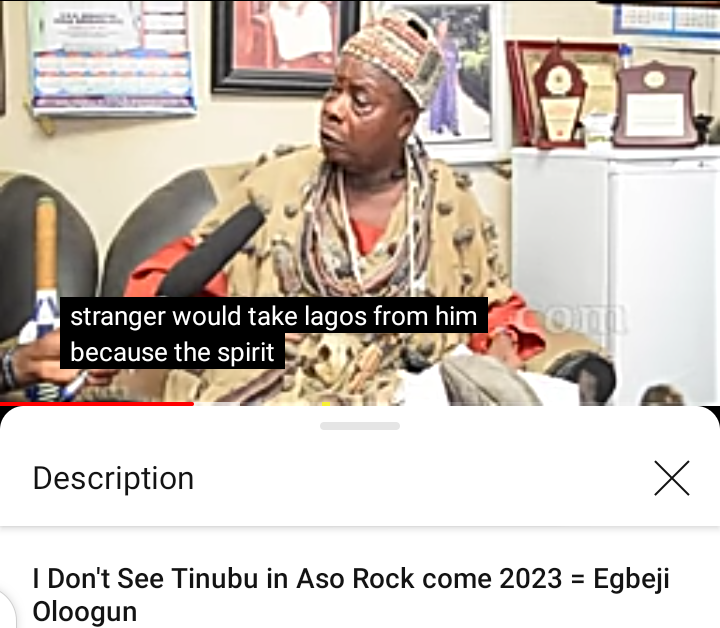 Look at Lagos, if you want to go somewhere and take public transport, at least if you don't hold one thousand naira you can't go anywhere. At the Toll Gate, if you go in you have to pay, even if it's ten times you went there, you will have to pay that ten times. But the Yoruba's must be united at this time and Tinubu should forget his ambition of becoming Nigeria president, he can never be. According to Ifa Oracle, I once told Tinubu earlier that his political boy will betray him. If he wants to be president, he can only be Oodua Republic president."
Here is the link to the video:
Content created and supplied by: KayWealth (via Opera News )