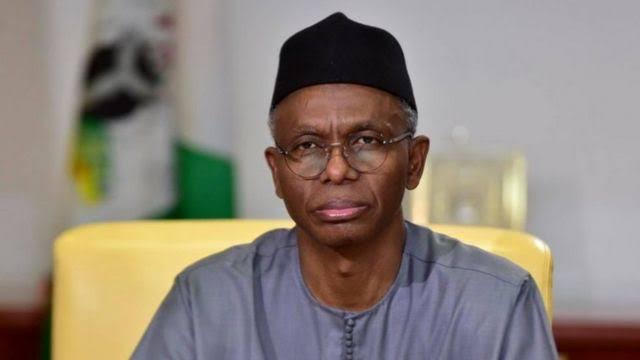 We all know how some individuals took it upon themselves to give quick notice to Fulani herdsmen in some state in the south asking them to leave. Well currently Governor El-Rufai is trending on Twitter making someone with the user name Muhd El-Bonga Ibrahim to make a statement using his account by saying: When Northerners asked Igbos to leave the North, El-Rufai called for their arrest, SW should do same. See screenshot below.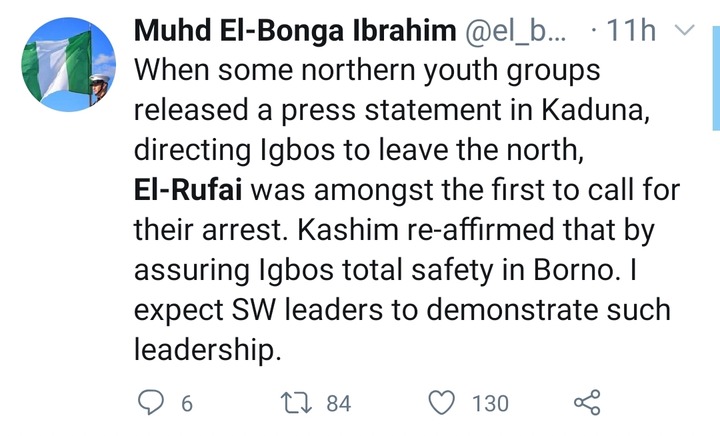 I totally agree with his statement because nobody has the right to ask another Nigeria to leave a particular place and the south west (SW) leaders need to act same way by calling for their arrest, we are one Nigeria and it totally goes against our constitution to act such way. If El-Rufai can call for their arrest, then the SW Governors/leaders should do the necessary. 
On seeing the man's statement, what do you think? Share your thoughts in the comment section below and don't forget to share with family and friends. 
Content created and supplied by: Queenbeefashion1 (via Opera News )