Following the attack on Fulani Herdsmen by the people of the Southern regions of Nigeria and the eviction notice given to them wherever they go in the south. The elder statesman of Kano origin, Alhaji Bashir Tofa has called on the Southerners to stop because, tension is beginning to brew in the North and if revenge attacks on Southerners begin in the North, it will be difficult to control.
Sunday Igboho, is a Trouble Maker not an activist, he was the one that started this fire which has started raging into an nferno. The attacks lauched by Igboho on Hersmen in the south has led to loss of lives and destruction of properties which is totally uncalled for, said Tofa.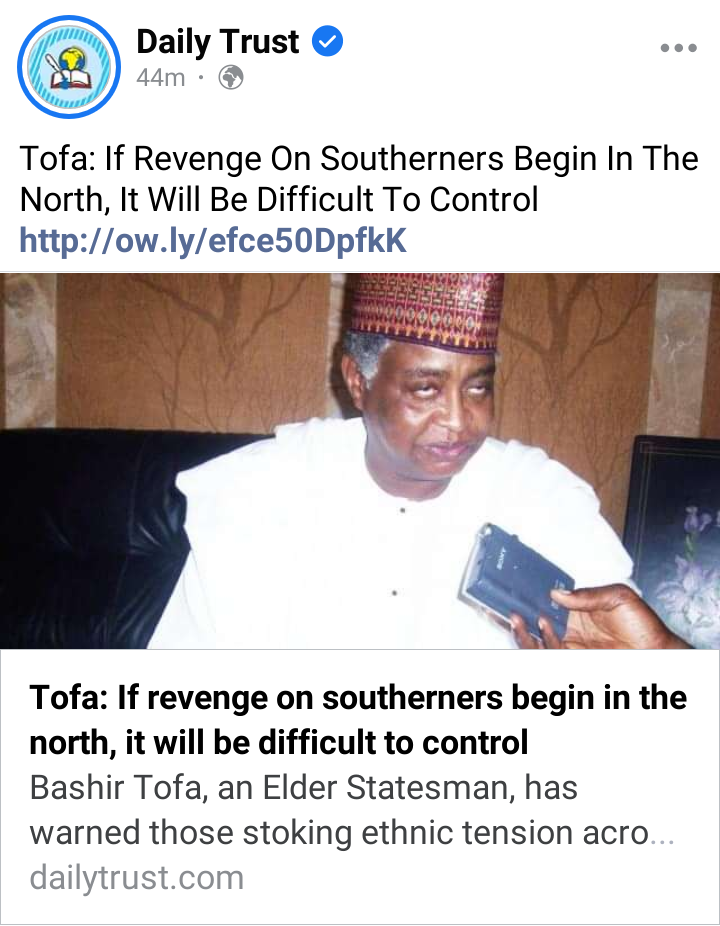 Bashir asserted, he was shocked to hear that Igboho has stormed Abeokuta, the capital of Ogun State under the invitation of the State Government, to perpetrate crimes he called securing Yoruba Lands from Herdsmen. Every Nigerian has the right to live freely and in any part of the country without been harassed or molested. Depriving Fulani from grazing on Yoruba land is against their Human right.
The federal government should address the situation before it gets out of control. And those foolish leaders of Southern region should stop their stupid agenda of evicting other Nigerians from their States. They should remember that their own indigenes also live in other parts. They must stop because it is complete insanity to even start thinking of evicting other Nigerians from their regions.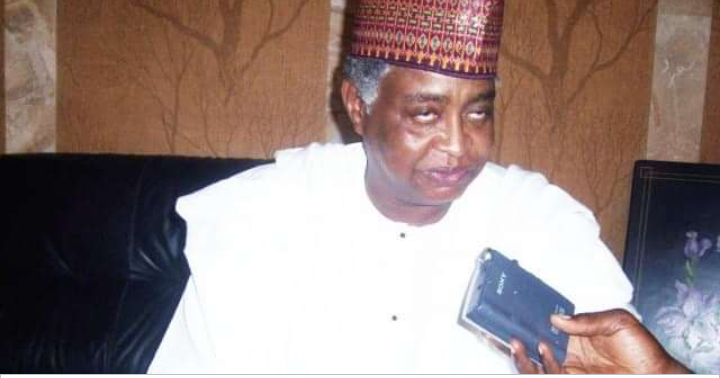 Content created and supplied by: Shehunboko (via Opera News )