Ahead of the 2023 Presidential election, many groups have selected their preferred candidates that will participate in the election. It's also important to know that these set of people are mostly from the northern part of the country.
In my opinion, I think Presidency should move the southern part of the country for the interest of fairness. The south south geo-political zone is ripe to produce the next president and I'm calling on the leadership of People's Democratic Party (PDP) to zone it's presidential slot to the region.
No doubt, the South- south is the most PDP centric zone in the country with all the states being governed by PDP and all the State Governor's are performing well.
However, I demand that People's Democratic Party (PDP) zone the presidency to the south-south to at least correct the wrong that was inflicted.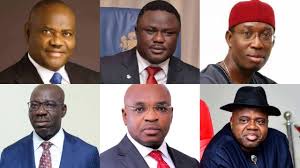 What's your thoughts on this? Do you agree with what the writer said recently? If you have anything to say, kindly visit the comments section and say it.
Content created and supplied by: Adabliz (via Opera News )