If much attention is paid to our Television screen whenever we watch the President, Muhammadu Buhari, speak, we would realize that there is more than a flag behind him; and that readily means he has two (2) flags displayed behind him. However, as much as some people don't pay attention to it, we have some who don't even know what the flags stand for despite the fact that they've been seeing it.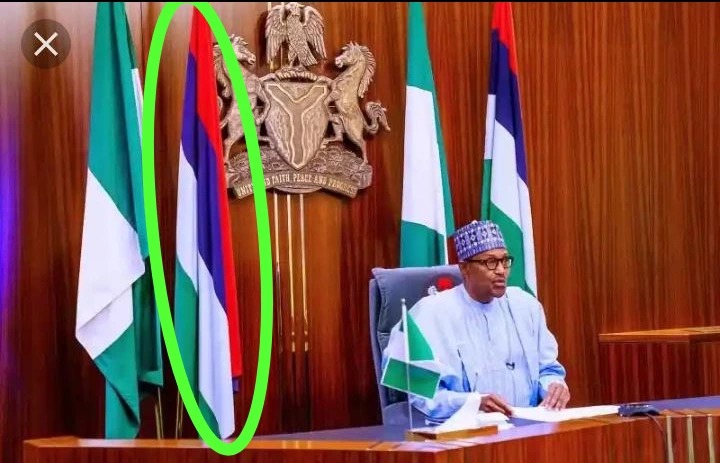 Certainly, the first flag we will all see is the national flag which comprises of 2 colours; green and white (green, white, green) and we all know that it's the country's flag which represent Nigeria anywhere in the world.
However, there is another flag right beside the country's flag; and the questions to ask are: what does it stand for? Why is it behind the President since it isn't the national flag?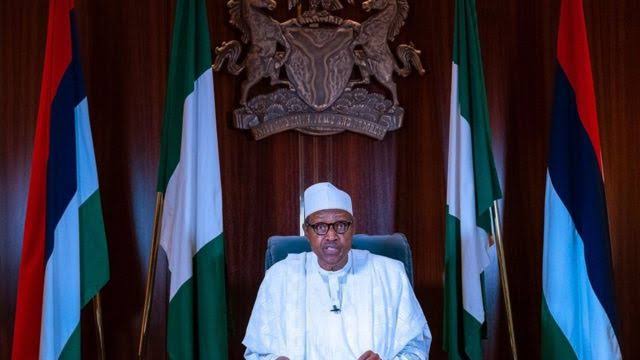 Without much ado, we know that the colours on the national flag have something they represent. The two green stripes represent the country's natural wealth (fertility), and it basically deals with Agriculture; while the white stripe represents Peace.
Thus, the second flag is an horizontal band with tetra colour of red, black, white and green, just as seen in the picture below: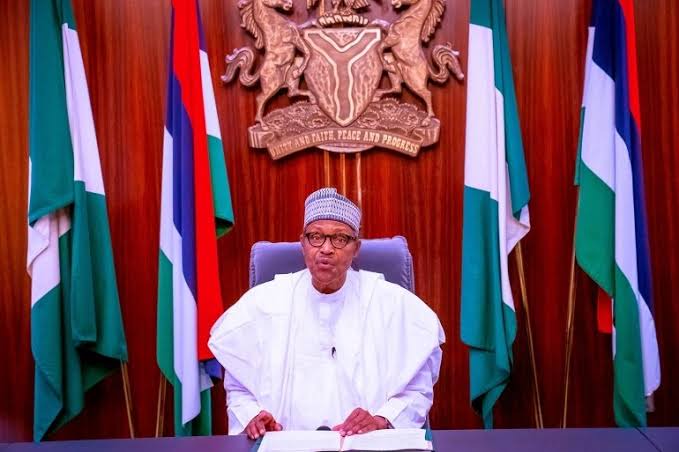 Then, what does it mean?
The flag represent the President's office as the Commander-in-chief of the Armed forces in the country (Nigeria).
Then, what the two flags explain in summary is that while the National flag represent the fact that Muhammadu Buhari is the President of the country, the other flag represent the fact that the same person (Buhari) is the Commander-in-chief of the Nigerian Army.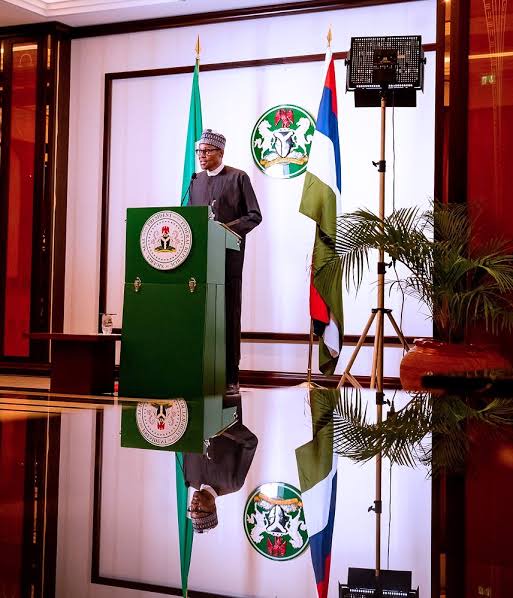 Thus, this means that Muhammadu Buhari holds two (2) offices in Nigeria; firstly, the President of the country, and secondly, the Commander-in-chief of the Armed forces.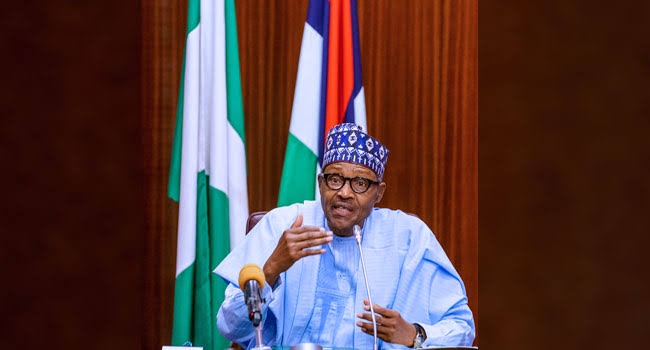 So, everytime we see the flags, we can readily understand what they mean and not make any wrong assumption.
Certainly, people have had lots of misconceptions over the years; but, it's necessary for us to know the right meaning of the flags and stick to/with it.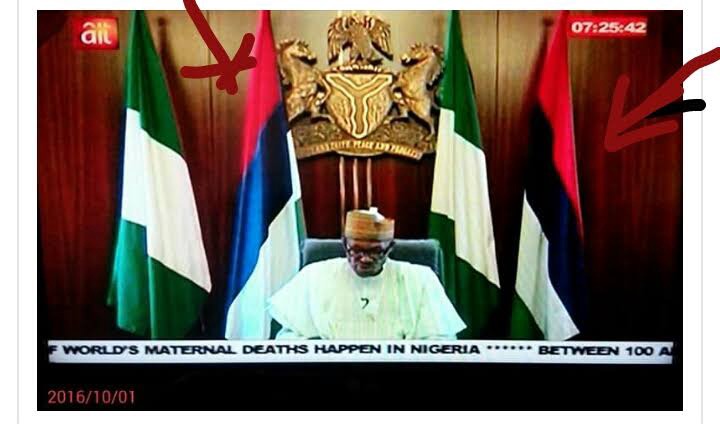 So, do you know about this fact before?
If not, then, do you find this article helpful?
Let me know.
Like, share and follow for more information.
Content created and supplied by: OReporter (via Opera News )