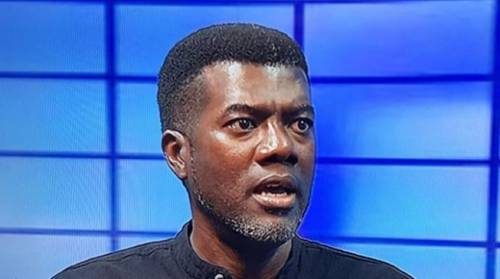 Reno Omokri, a senior adviser to former President of Nigeria, Goodluck Ebele Jonathan has sent some words of advice to his followers and Nigerians on Twitter.
Omokri is an author, evangelist, a politician amongst many things; he is very outspoken and doesn't fear criticisms nor succumb to intimidations. One of the things that has made people respect him is the wisdom he exhumes through his daily messages on social media platforms.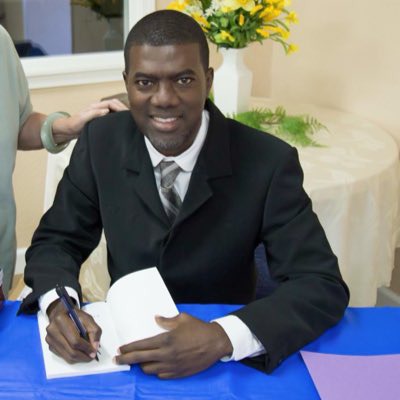 He took to his Twitter page to advice the affluents in Nigeria and those that love to help people to always make sure they help the ones that really needs it. In his words; any individual that owns a smartphone and can afford data subscription is not really poor.
Reno Omokri: "Those who are really poor wont buy a smartphone and data to beg. If they have that type of money, they could have bought chicks to start a poultry. Or goats to sell their kids. Be wise. Don't be nice. Help the poor, not those who make poor decisions"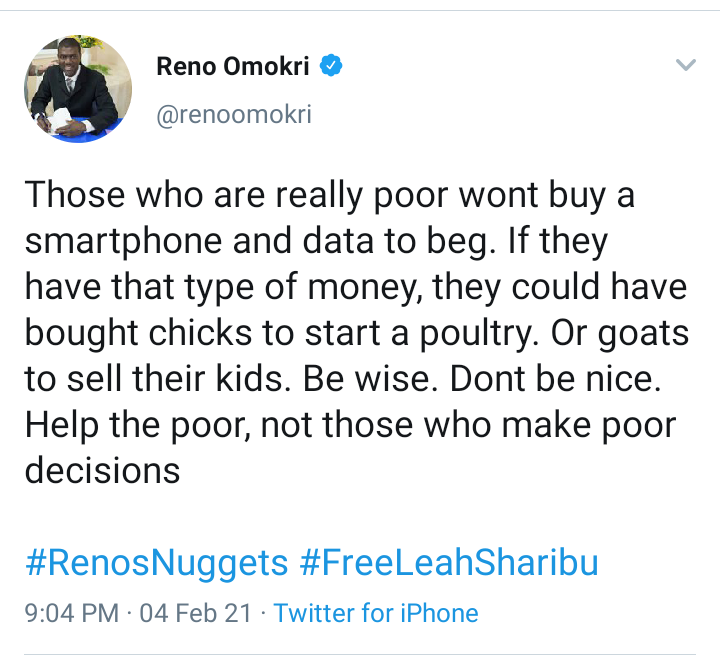 Some of his followers reacted to his message while few agreed with his view, some also think he doesn't get it right this time because owning a smartphone doesn't make one rich. Nowadays, everyone uses smartphones because it's simply necessary, the world has evolved and we are now in the computer age.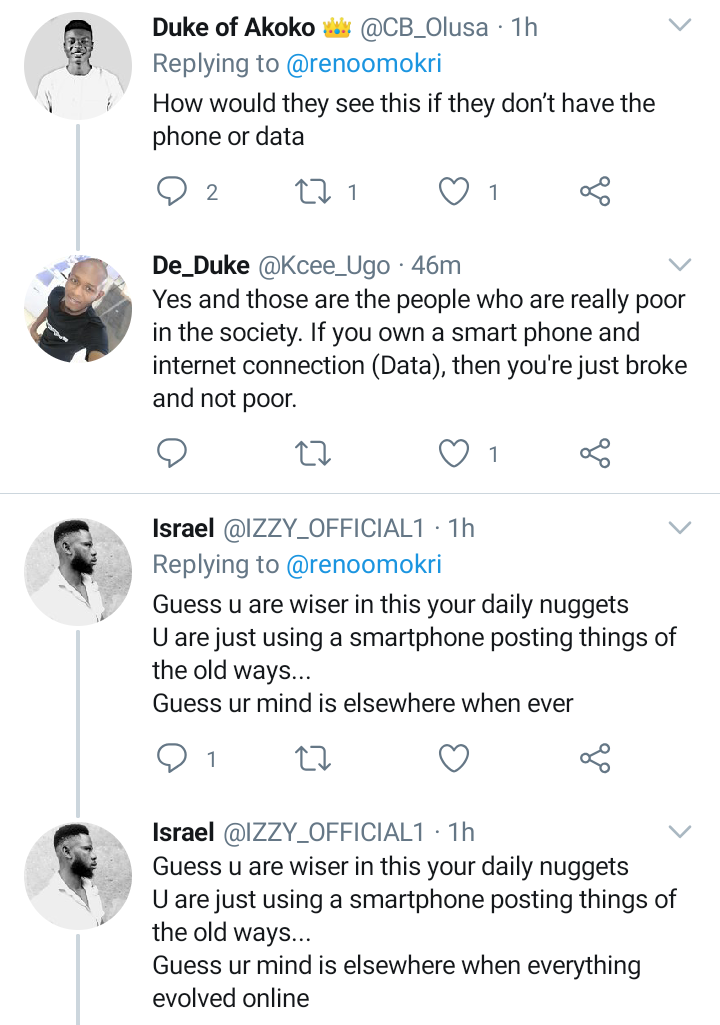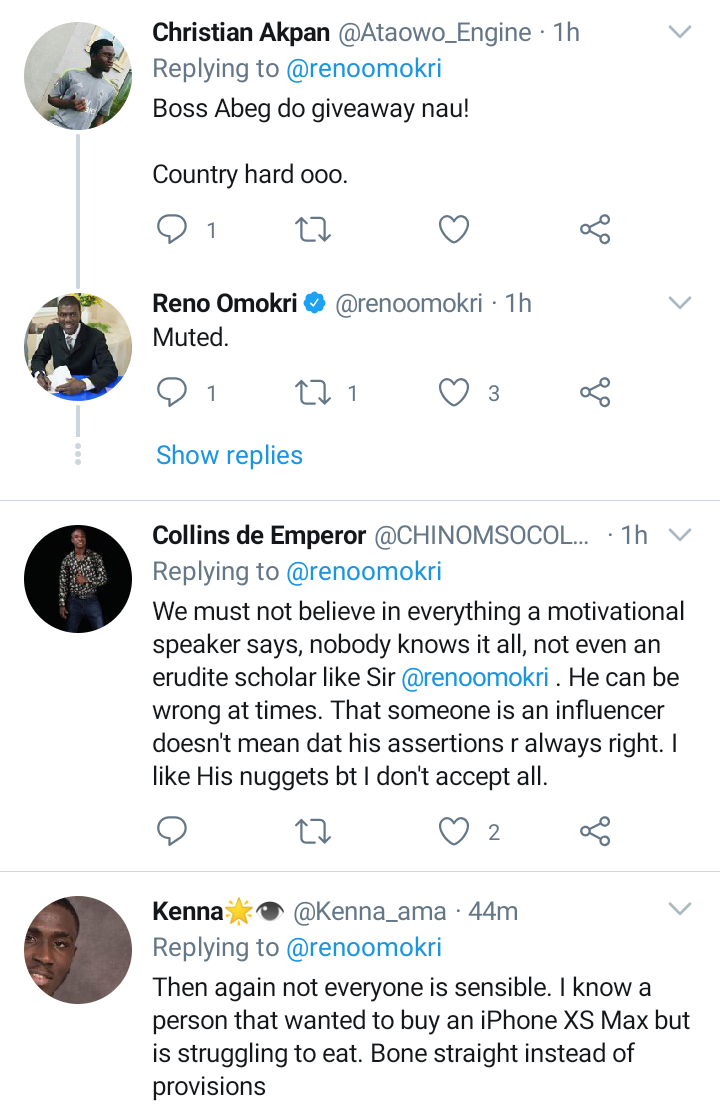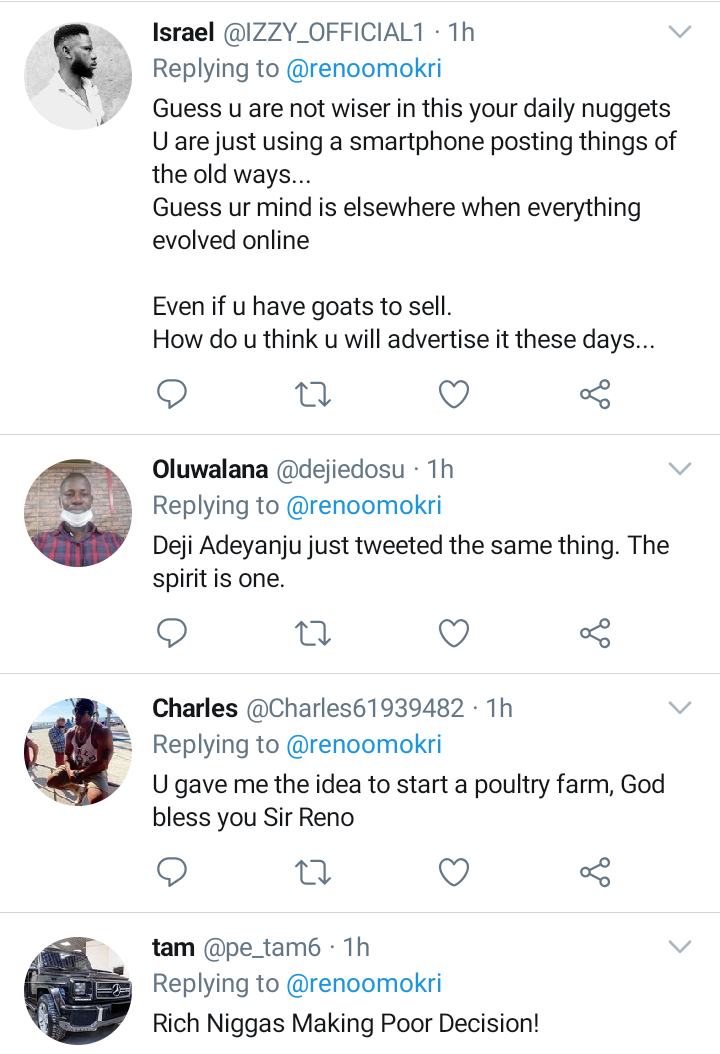 Do you agree with Reno? Share your opinion, let's hear it!
Content created and supplied by: Real_Jerry (via Opera News )