Renowned Islamic Scholar, Sheikh Ahmad Gumi has again made a passionate appeal for the need for Nigeria to remain indivisible entity despite the agitation from some quarters.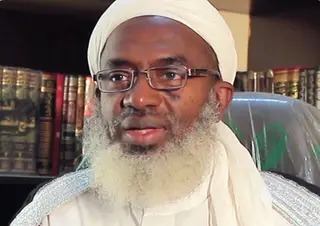 Speaking to BBC Pidgin, the Kaduna based Cleric who is currently in Sokoto state as part of his round meeting with bandits in the state said there is no need for people to call for sessions because Nigeria will continue to remain united. 
Sheikh Gumi describes those championing for their independent state as unpatriotic and disgruntled persons. He said their opinions is unpopular. 
According to him, as far as he is concerned Igbo people are comfortable living in the North and will not want to abandon their business for any reason.
"I'm in Sokoto now, there still many Igbo traders here who don't want to go back home," he told BBC Pidgin on Saturday. 
He went on to say that Nigerian dislike any ethnicity or religious groups that are misleading people into believing that it will be a good idea to seede. According to him, what Nigerians are after is peaceful coexistence. 
"Most Nigerians don't want these religious or ethnic groups. They simply want peace and live together as nation." Gumi noted.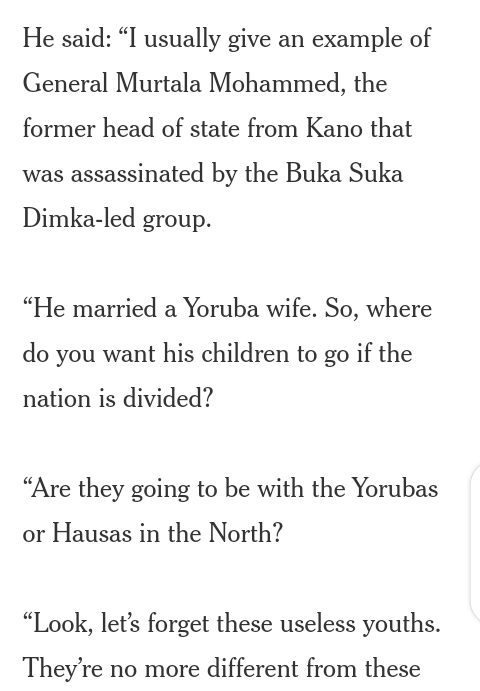 He concluded by querying that there is no truth in the agitation for Oduduwa because there is no prominent figure in the South West that is discussing about it. 
Hear him." If truly the Yorubas are agitating for Oduduwa, why are their leaders not talking about it? Why Igbo leaders also not talking about Biafra?" he stressed. 
Credit: Daily Trust Newspaper, BBC Pidgin.
Content created and supplied by: Ojochenemi (via Opera News )