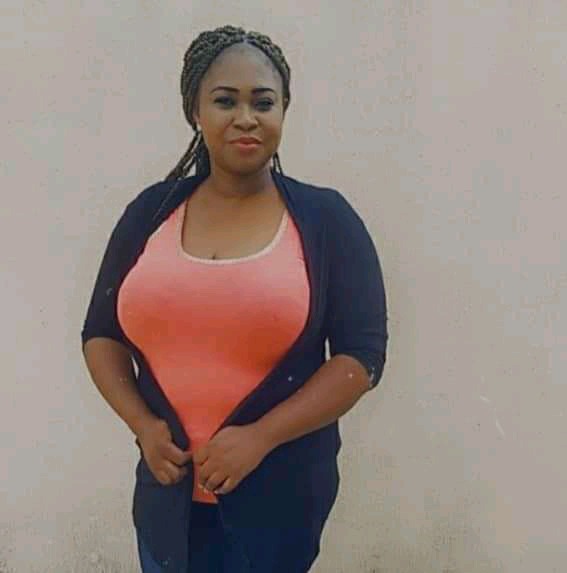 A few months ago, the young beautiful lady is known as Tola Azeez was brutalized by a policeman called Iku Esan Taiwo in Iwo local government during the covid-19 lockdown.
Her case with this police made some human rights activists rise against these injustices in Iwo and its environs. Due to the different reports, they received about this particular police officer on how he was threatening residents in that vicinity.
But yesterday, the federal high court sitting in Oshogbo Osun state has awarded N5,000,000 for her as compensation for what this police officer did to her.
Scroll down to confirm this report in the screenshot of Iwo Osun state below,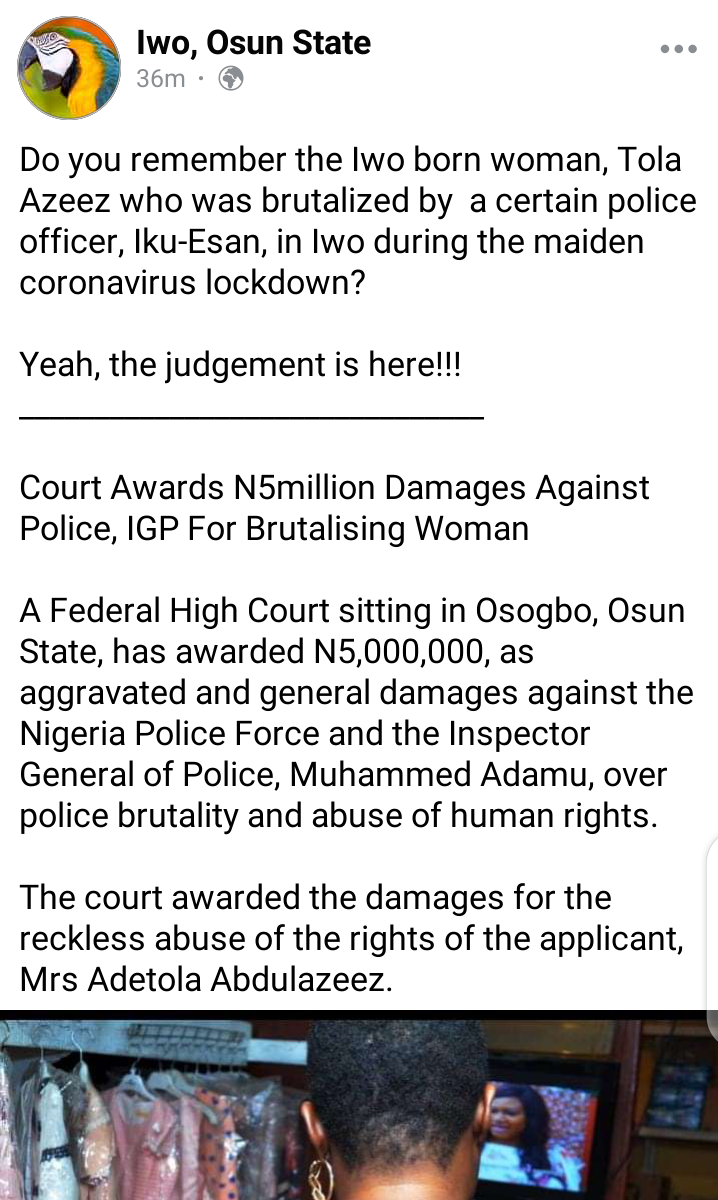 You can see a screenshot of her Facebook book below for more evidence of this report,
This court verdict will make Nigerian citizens believe in the police for their effort by punished the culprit police officer and allowing Justice to rain on this matter.
Kindly share this information on social media platforms.
Content created and supplied by: Oluniyimuritado (via Opera News )