As Anambra state governorship election scheduled for November 6 is drawing closer, about 21 billionaires, who are all friends of Senator Dr Ikemba Ifeanyi Ubah, have come together and vowed to do whatever it takes to deliver all the 21 local government areas of the state to the YPP candidate.
The 21 billionaires under the umbrella of PROJECT IFEANYI UBAH - 2021 in a statement issued at Awka and obtained by Anambra Broadcasting Service while declaring support for the Prince of the Senate said that in the words of Rohini Nilekani, "As citizens, we have to co-create good governance, we cannot outsource it and hope to be passively happy consumers. Like everything worth its while, good governance must be earned.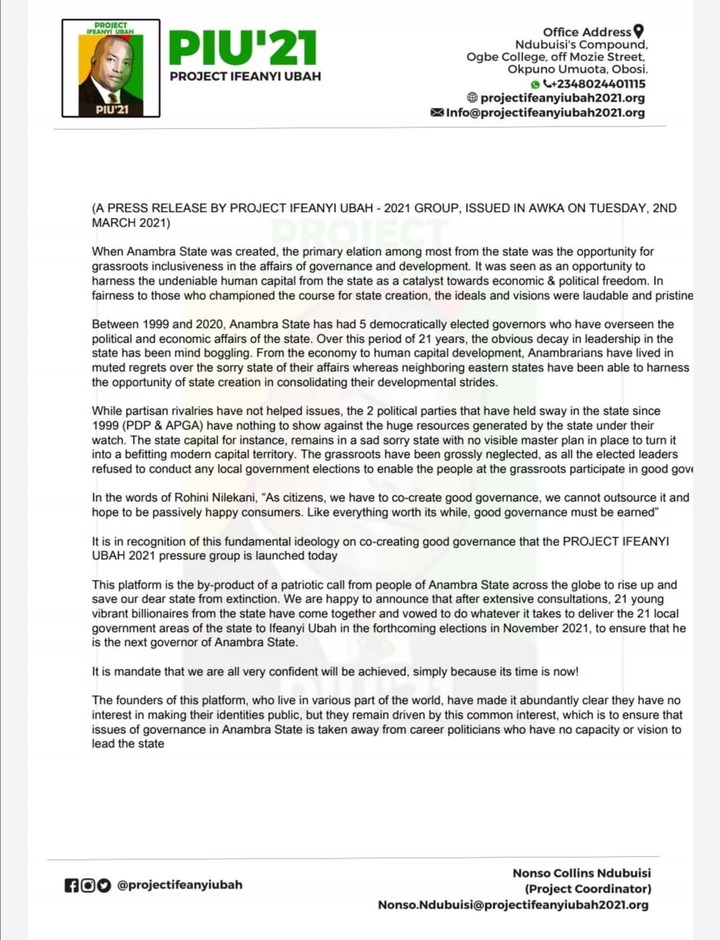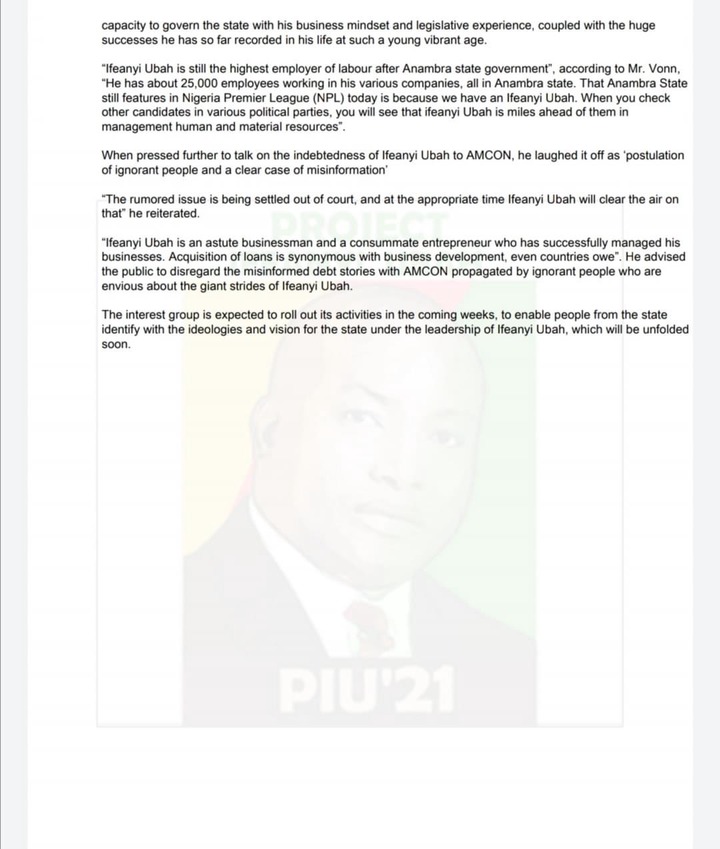 Statement
It is in furtherance of this mandate that 21 billionaires, all friends of Chief Ifeanyi Ubah, have come together and vowed to do whatever it takes to deliver all the 21 local government areas of the state to Ifeanyi Ubah in ensuring he becomes the next Governor of Anambra State this year.
Speaking during the presentation of their interest group called Project Ifeanyi Ubah -2021 to the press, the coordinator of the group, Mr. Nonso Collins Ndubuisi, who refused to disclose the identities of these 21 billionaires, only reiterated that all the individuals are Anambrarians who live in various part of the world, and have one common interest which is to ensure Anambra State is delivered from career politicians who have no capacity to lead the state into a new era of greatness.
"They mandated me to coordinate this group and to work in making sure that voters are galvanized across the 21 local government areas towards ensuring Ifeanyi Ubah wins the forthcoming Anambra election in November", he said.
He said that the group is convinced that Ifeanyi Ubah has the needed experience and capacity to govern the state with his business mindset and legislative experience, coupled with the huge successes he has so far recorded in his life at such a young vibrant age.
"Ifeanyi Ubah is still the highest employer of labour after Anambra state government", according to Mr. Vonn, "He has about 25,000 employees working in his various companies, all in Anambra state. That Anambra State still features in Nigeria Premier League (NPL) today is because we have an Ifeanyi Ubah. When you check other candidates in various political parties, you will see that ifeanyi Ubah is miles ahead of them in management human and material resources".
When pressed further to talk on the indebtedness of Ifeanyi Ubah to AMCON, he laughed it off as 'postulation of ignorant people and a clear case of misinformation' 
"The rumored issue is being settled out of court, and at the appropriate time Ifeanyi Ubah will clear the air on that" he reiterated.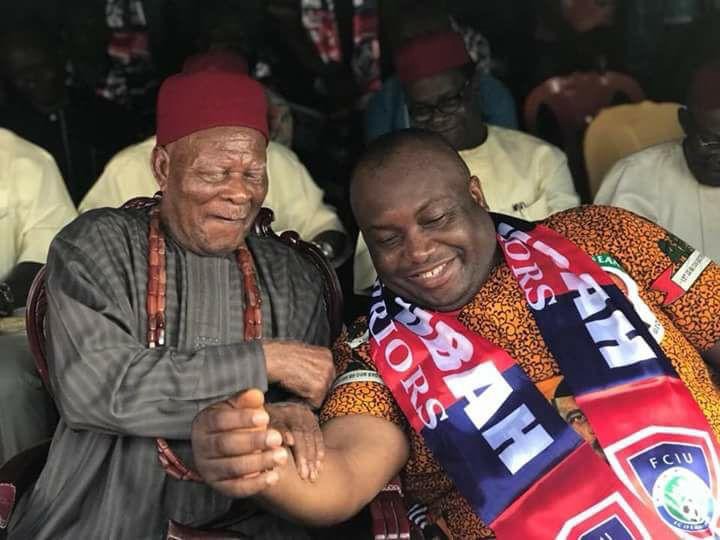 "Ifeanyi Ubah is an astute businessman and a consummate entrepreneur who has successfully managed his businesses. Acquisition of loans is synonymous with business development, even countries owe".
He advised the public to disregard the misinformed debt stories with AMCON propagated by ignorant people who are envious about the giant strides of Ifeanyi Ubah.
The interest group is expected to roll out its activities in the coming weeks, to enable people from the state identify with the ideologies and vision for the state under the leadership of Ifeanyi Ubah, which will be unfolded soon.
What are your thoughts?
Content created and supplied by: JohnnyGist (via Opera News )