An academic Don, Dominic Ekweremadu has dispelled a blackmail story against the Auditor-General, Local Government Councils, Imo State, Barr Reuben Osita Nwosu by Samuelson Iwuoha, calling on the general public to disregard the allegation.
Ekweremadu described the story titled "criminal and fraudulent Activities of Barrister Reuben Osita Nwosu, The Auditor – General For Local Governments, and How He Loots Funds' as not only unfounded but spurious and frivolous.
He doubts if any right thinking person can brazenly write such a libelous tissue of lies, saying it was unintelligent and satanic to label a person corrupt, an effort he said will end in futility.
"Ekweremadu further went on memory lane saying that Iwuoha is a perennial irritant who had to fight even those who fed him to be alive. His words: "The general public is still in touch with the full dossier of Samuelson's character against his former Boss, now late. May his soul Rest In Peace!
"Till the curtain fell on late Uwajumogu of blessed memory, he remained a nuisance of unimaginable degree.
"Under Ikedi Ohakim's government, after feeding fat from the former Governor's magnanimity, just a little moment of cease, he became a pin in the neck of his god. This was to the extent he was flogged before he learnt how to behave himself. The same story repeated itself during Okorocha's years as Governor. He was later put behind bars for alleged cult activities, which led to the death of one of them at his Owerri residence. The records are there for public perusal.
"Rather than be sober, Samueslon claimed that the government has a hand in his ordeal. Unfortunately, his wife, a good woman suffered from that cup of sorrow occasioned by Samuelson's delinquencies.
"Of course he only reconciled with Okorocha after his mouth had been filled with bones as a canvasser for Uche Nwosu." 
Speaking for Nwosu, he said that Nwosu as falsely alleged by Iwuoha has refused to retire and said that Auditors-General by law retire by age and not by years of service.
He stated: "Auditors-General retire on attainment of the age of 60 and not by length of service, referring to the Constitution of the Federal Republic of Nigeria, and the Imo State Local Government Administration law, law No 15,2000 as amended. 
He further declared that Nwosu would have retired in June 2020 but the Governor, Senator Hope Uzodimma found him very useful to his administration and extended his service year, which is his prerogative. He cited many cases where Presidents and Governors had extended the service years of some public officers for strategic reasons.
He also chided Iwuoha for alleging that Nwosu has over 48 houses in Nigeria and abroad whereas the man in question does not have property beyond Owerri and his hometown. "Nwosu does not have properties beyond Owerri and his hometown in Ideato North. And these properties were declared and documented at the Code of Conduct Bureau (CCB)," he stated.
Ekweremadu further accused one Edomobi in Audit department in Imo State Civil Sercie of fueling the hatchet job and character assassination.
He said: "We are not unaware of the antics of the handiwork of alleged one Peoples Democratic Party card carrying member, Mr. Dominic E Edomobi who found Samuelson a willing tool to hatch his evil plot from the pit of hell. He is the man pulling the string of circulating unfounded allegations against the Auditor-General for Local Governments.
"It is well documented that Edomobi, in his vaulting ambition spiced with selfish interest and with his stock in trade of blackmail has not rested in raising unfounded tales against Officers of the Government. He is a drowning man with desperate intent to perpetuate his illegal stay in the state civil service. 
"It is imperative to state here that Edomobi was retired in 2016 after serving for 35 years in Imo State Civil service but was wrongfully and illegally reinstated as a Director in the Office of Auditor General For local Governments on 25th June 2019 under questionable circumstances by the immediate past administration of Emeka Ihedioha for political reasons. 
"For him now to be maliciously championing frivolous blackmail against the Auditor General is because he is the man with the feet of clay. He has to remove the mud in his eyes first, so he could see very well before talking about the grain in other people's eyes."
Ekweremadu wondered why Iwuoha will accuse the Auditor-General of salary padding when he is neither Cashier nor Accountant-General of the state.
He hinted of a possible legal action against Iwuoha if he does retract and apologise publicly.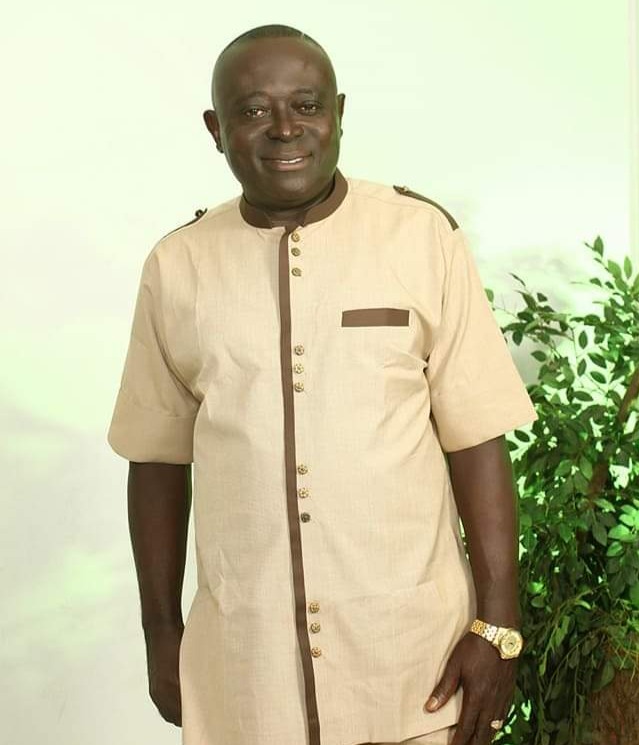 Content created and supplied by: ogbonnayauche (via Opera News )