Omoyele Sowore has got so many people laughing this morning after he was spotted with a Spiritual Leader dressed in a very funny outfit as he appears in court. There have been Criminal proceedings against Journalist Omoyele Sowore for quite a long time now. He has been appearing in court for the case trial and today, it looks like he has another trial in court as he was seen in the courtroom. The fact that Sowore appeared in court with a spiritual leader which turns out to be a native doctor has got so many people laughing hard.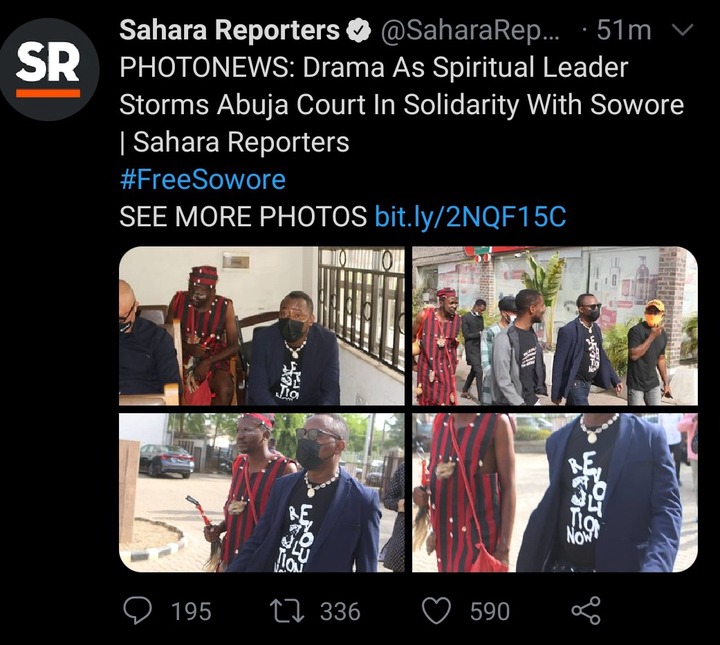 These pictures were posted on the official twitter page of Sahara Reports as they tagged it as 'PHOTONEWS: Drama As Spiritual Leader Storms Abuja Court in Solidaity with Sowore'. They posted the pictures and many people could not help but laugh. The fact that it is a serious issue is not disputed but it is also very hilarious.
See pictures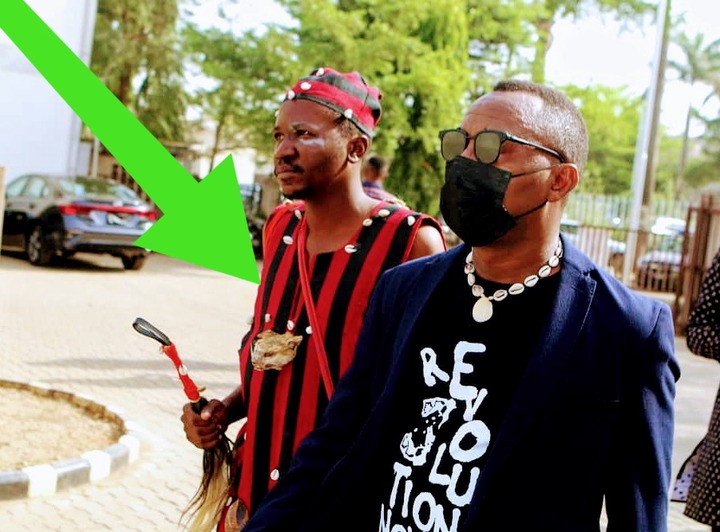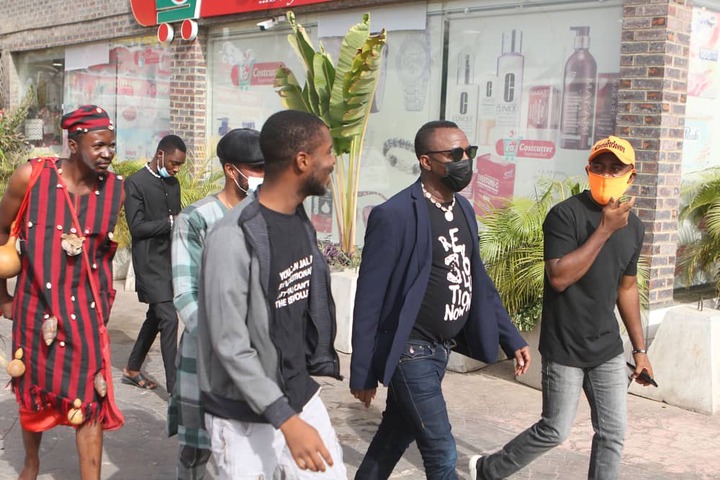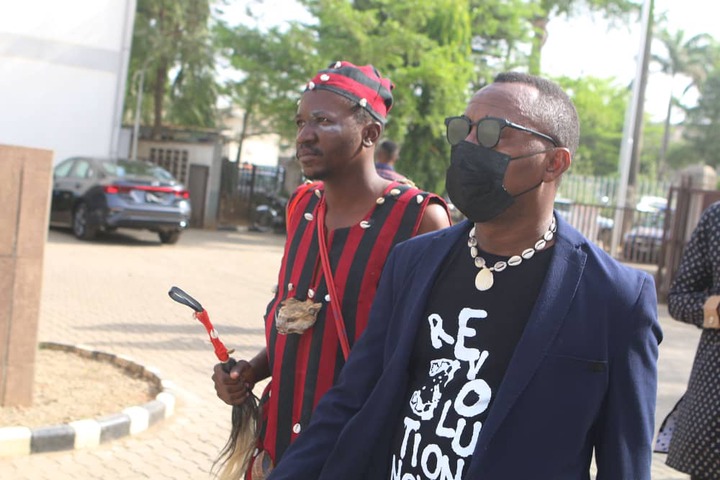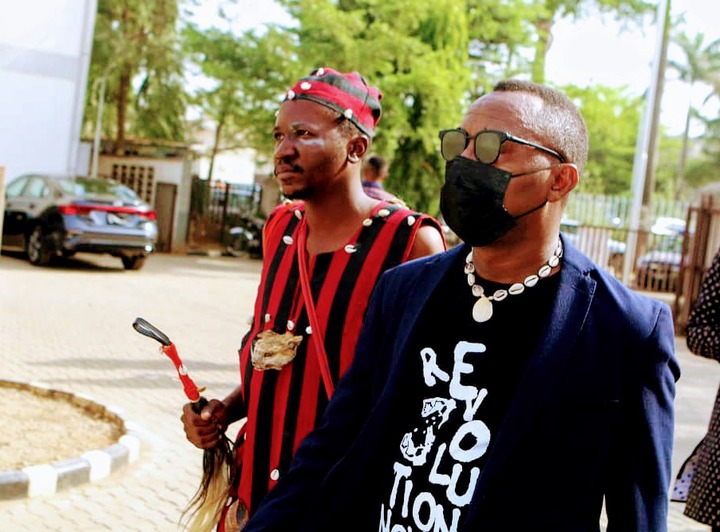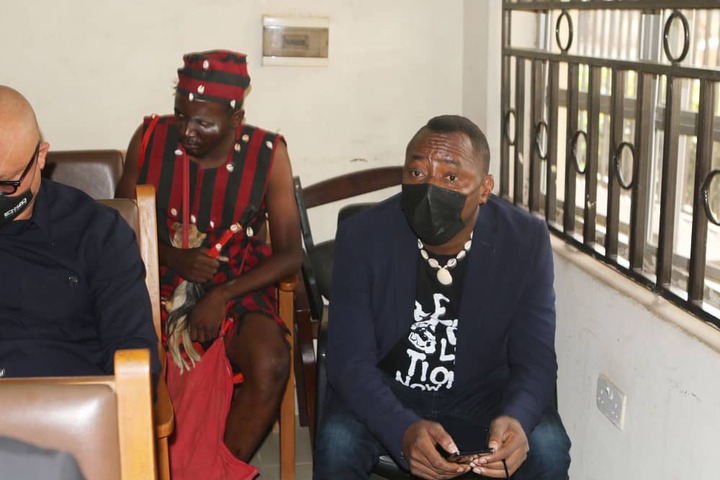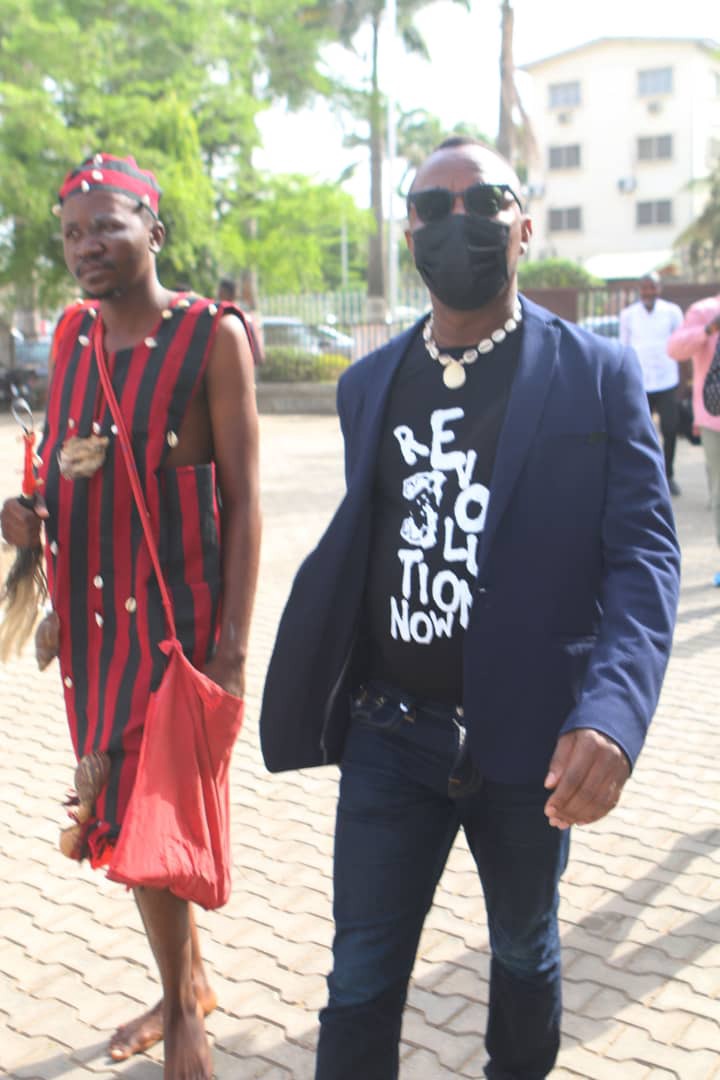 Sowore has been appearing in court many times but he has never been seen with a spiritual leader like this. The spiritual leader escorted him today with some of his boys as they headed to the court. The Spiritual leader was wearing an outfit with red and black stripes, designed with snail shell and a side bag by his arm. He walks side by side with Sowore making a serious face as they both entered the courtroom. When they got to the courtroom, the native Doctor did not wait outside, he went inside and sits behind sowore in a very close distance.
This has sparked so many reactions on the internet with many people still wondering what help the native doctor could render for Sowore in a courtroom. So many people reacted to the pictures after it surfaced the internet. Some people argued that the presence of the native Doctor is irrelevant in the courtroom. Some said he may even be regarded as a threat to the Judge. See some other funny reactions on the internet.
A user @ Yemi Oluwo says 'If someone feels depressed, looking for doctor, Nigeria itself is a Doctor. This country can cure your depression'.
@ Bulus Joshua says 'All nah wash. He wants to intimidate the judge. Guy it does not work that way, face your warrant, carrying cowries on your neck and additional babalawo's cowries would not change anything'.
@ Kabiru Isiaka says 'If I am the judge, I will perceive it as a threat'. Someone reacted to what this man said by saying 'That is why you can't be the judge because that is just traditional attire. Even the Defence Minister said we should defend ourselves and that exactly is what Sowore is doing'.
What do you think about this?
Other people's reactions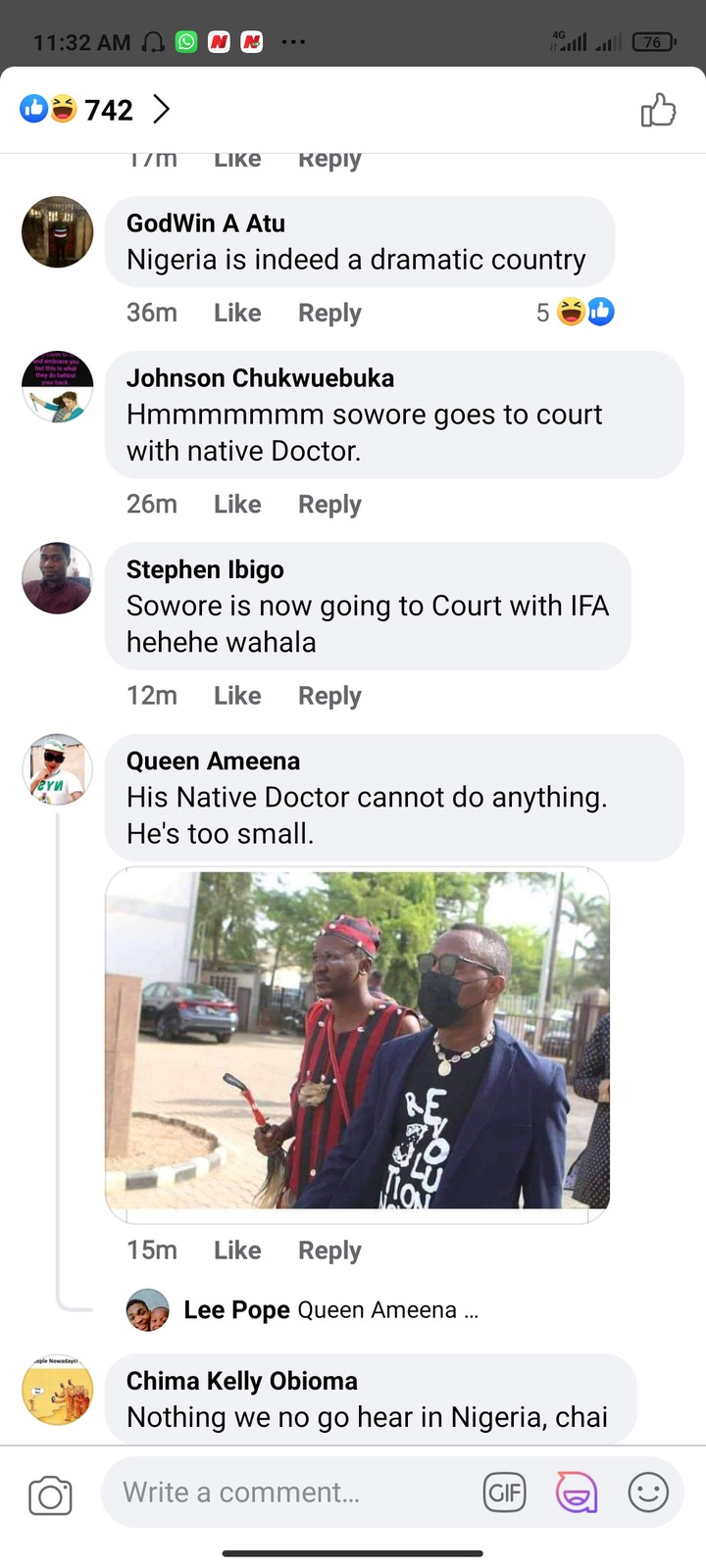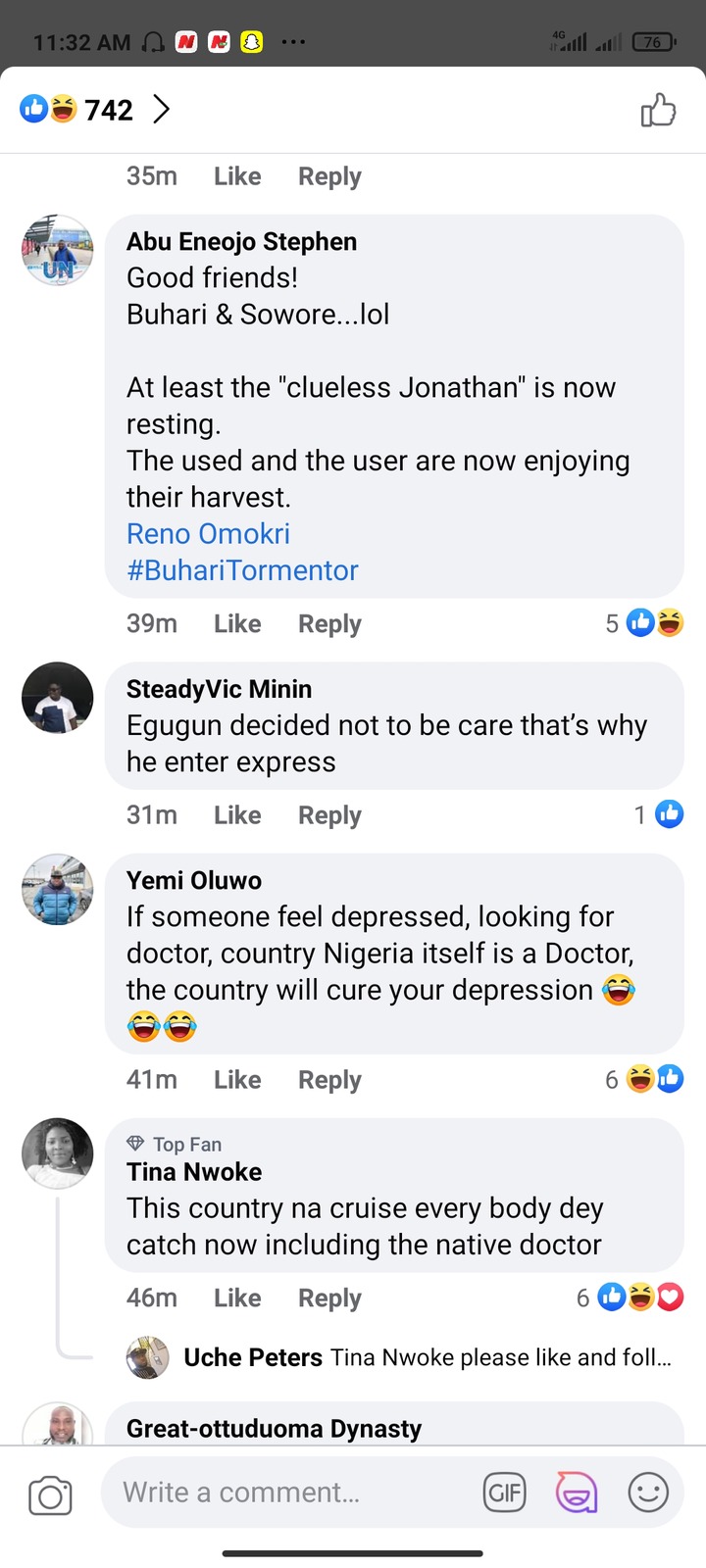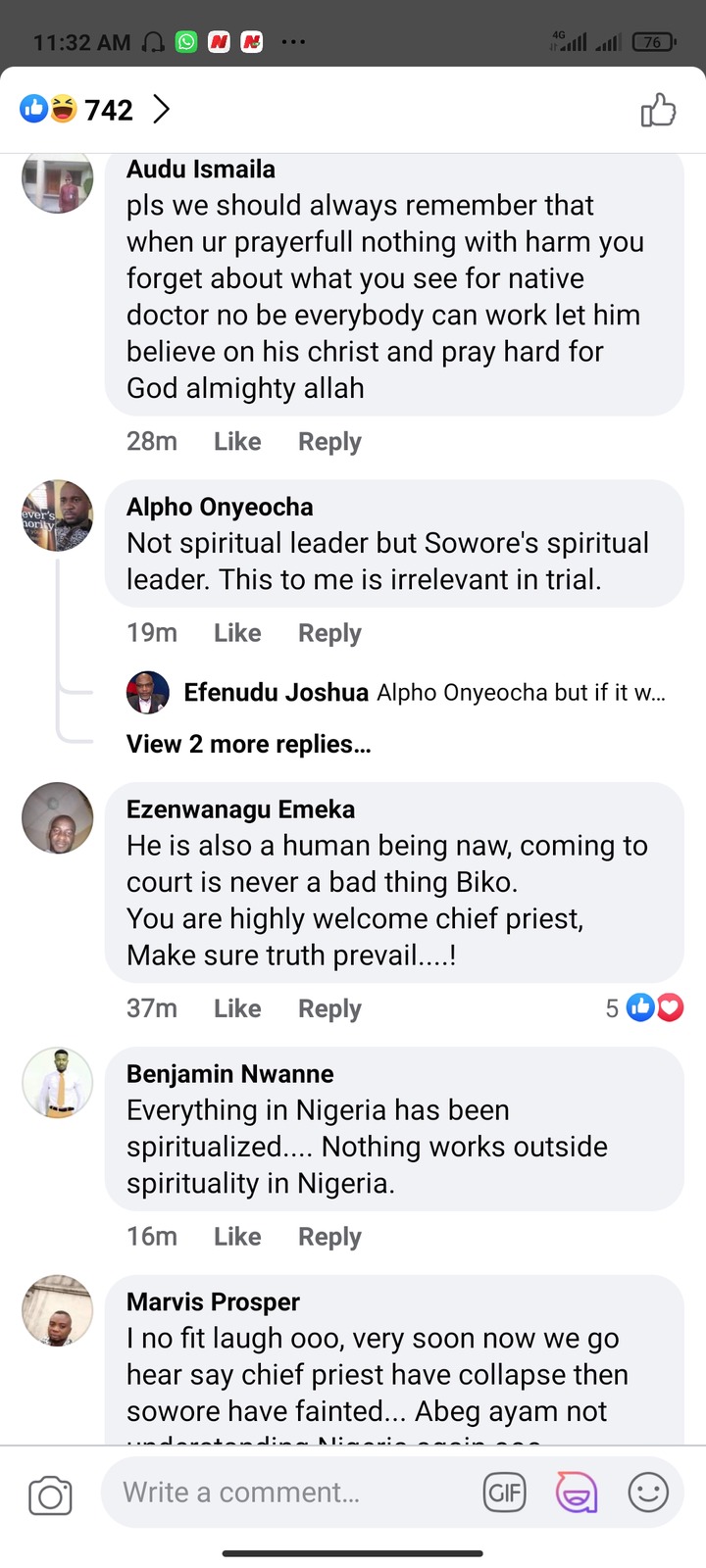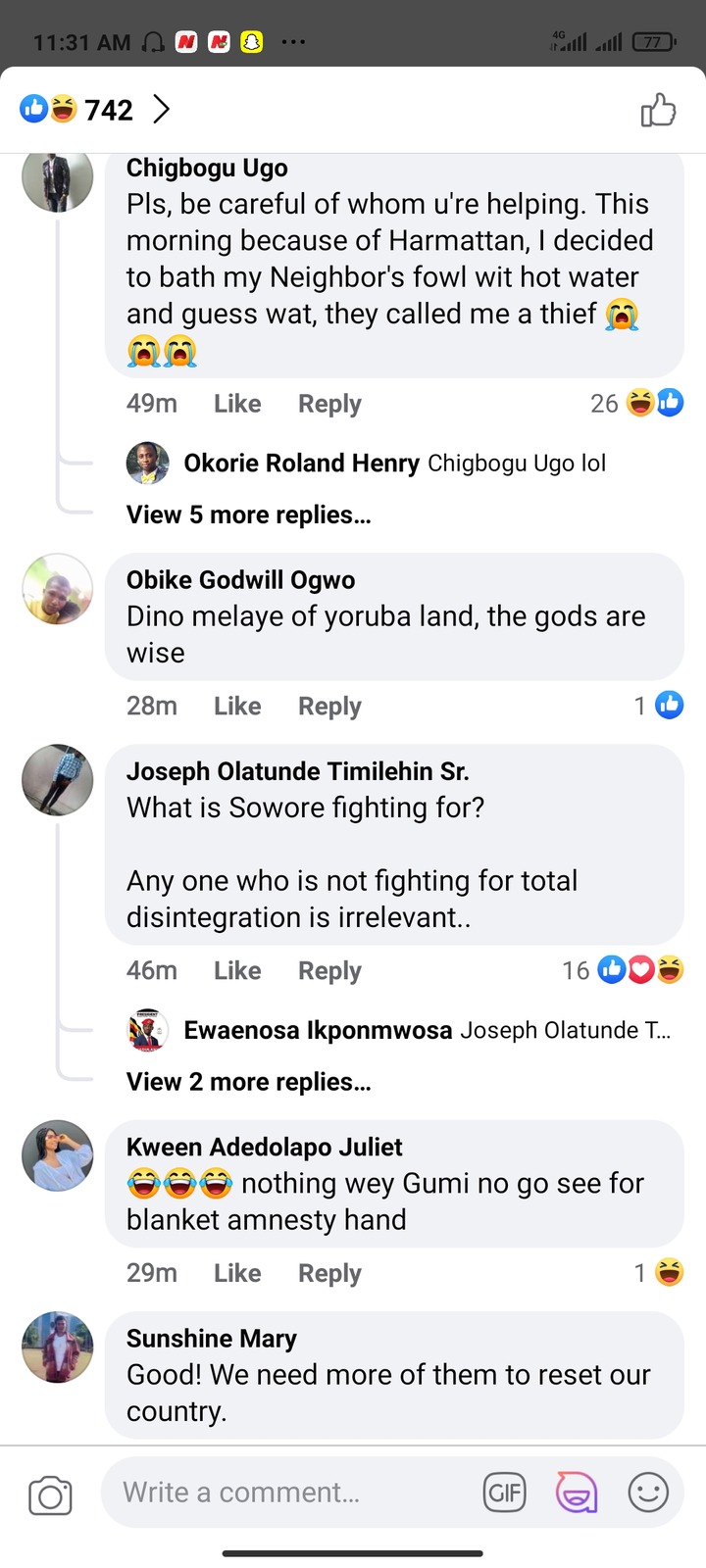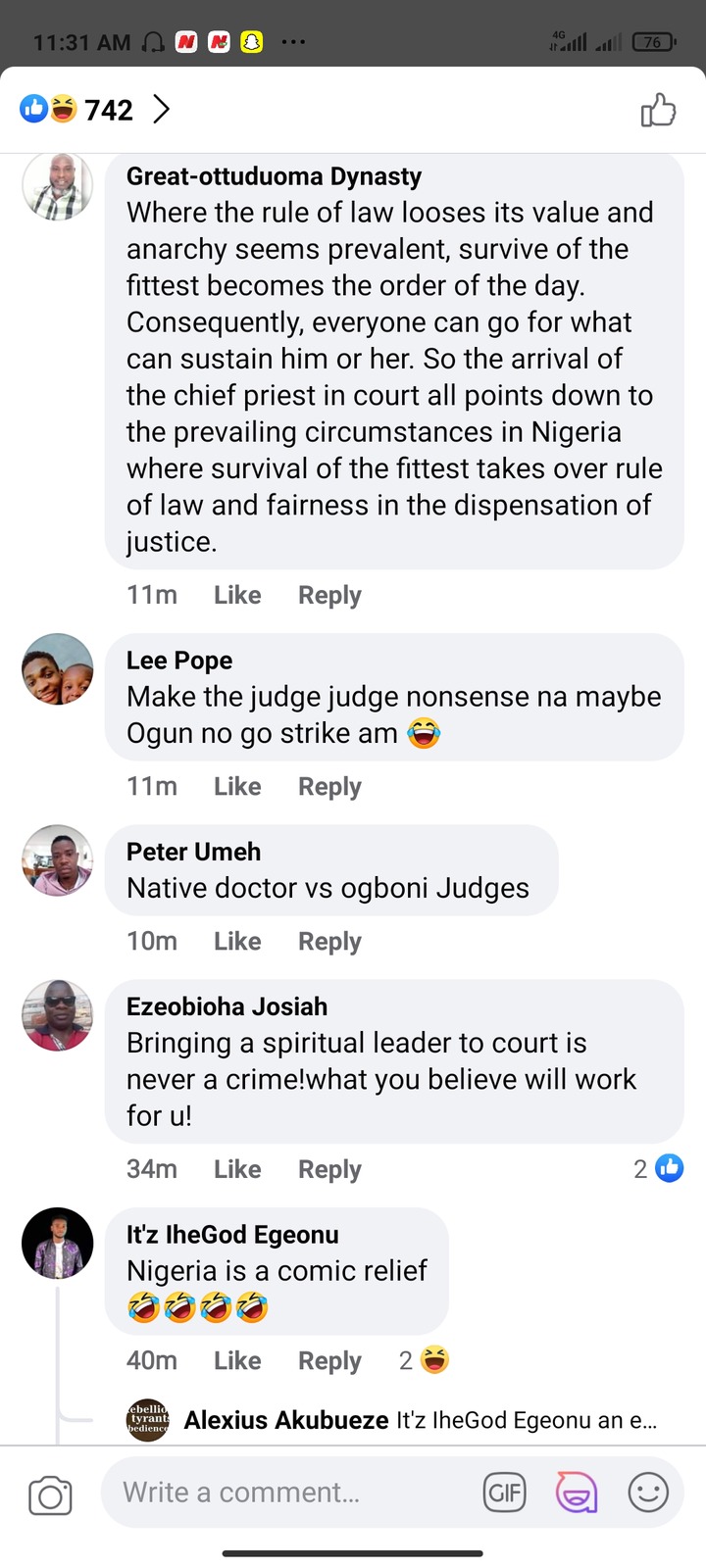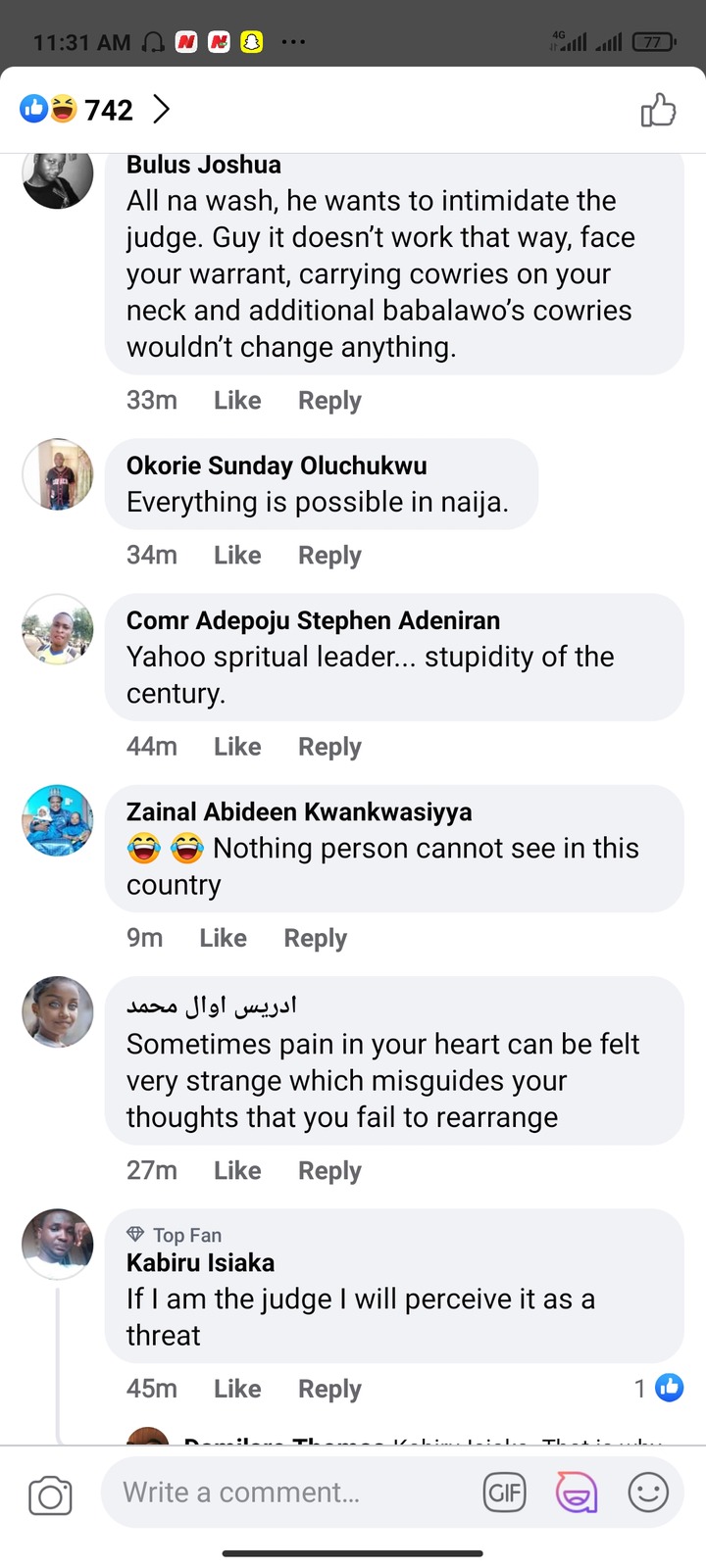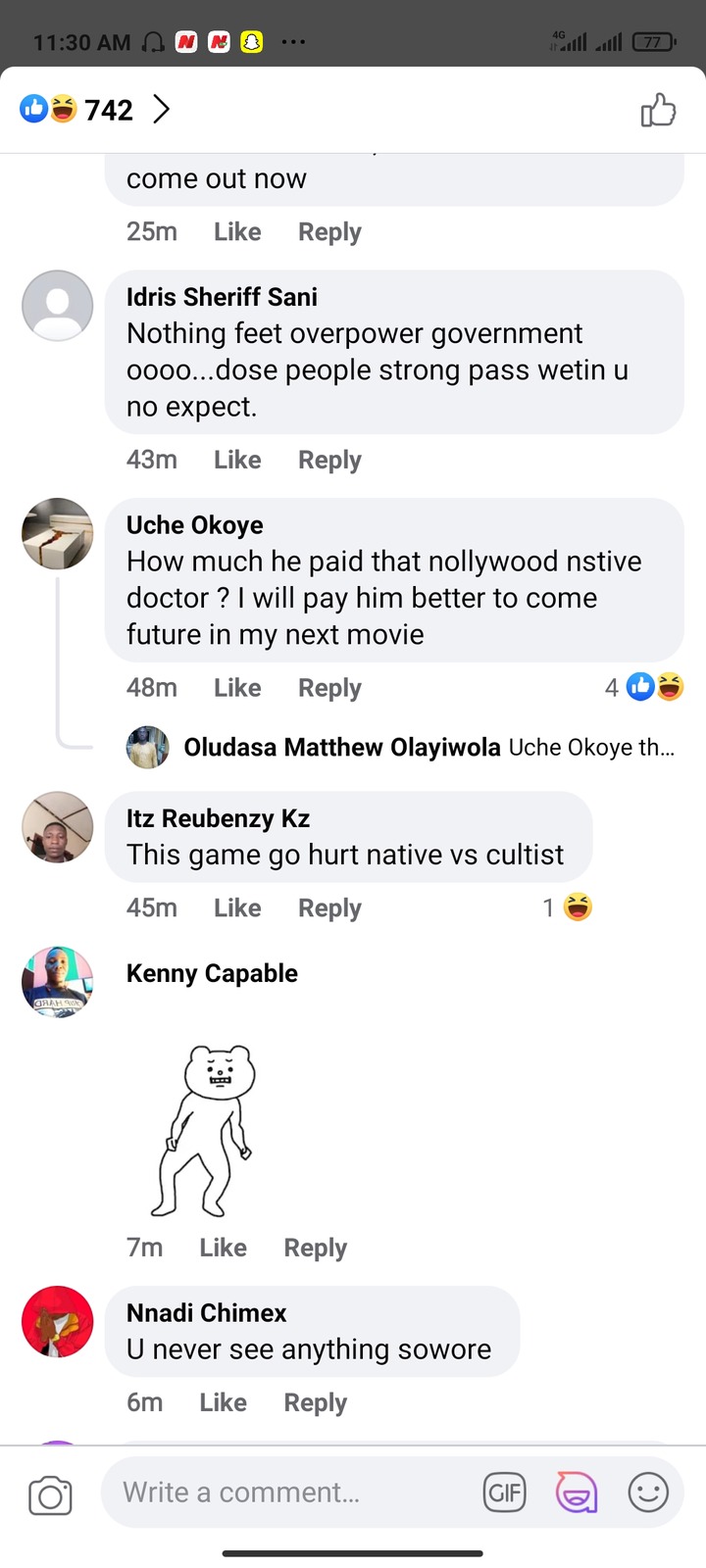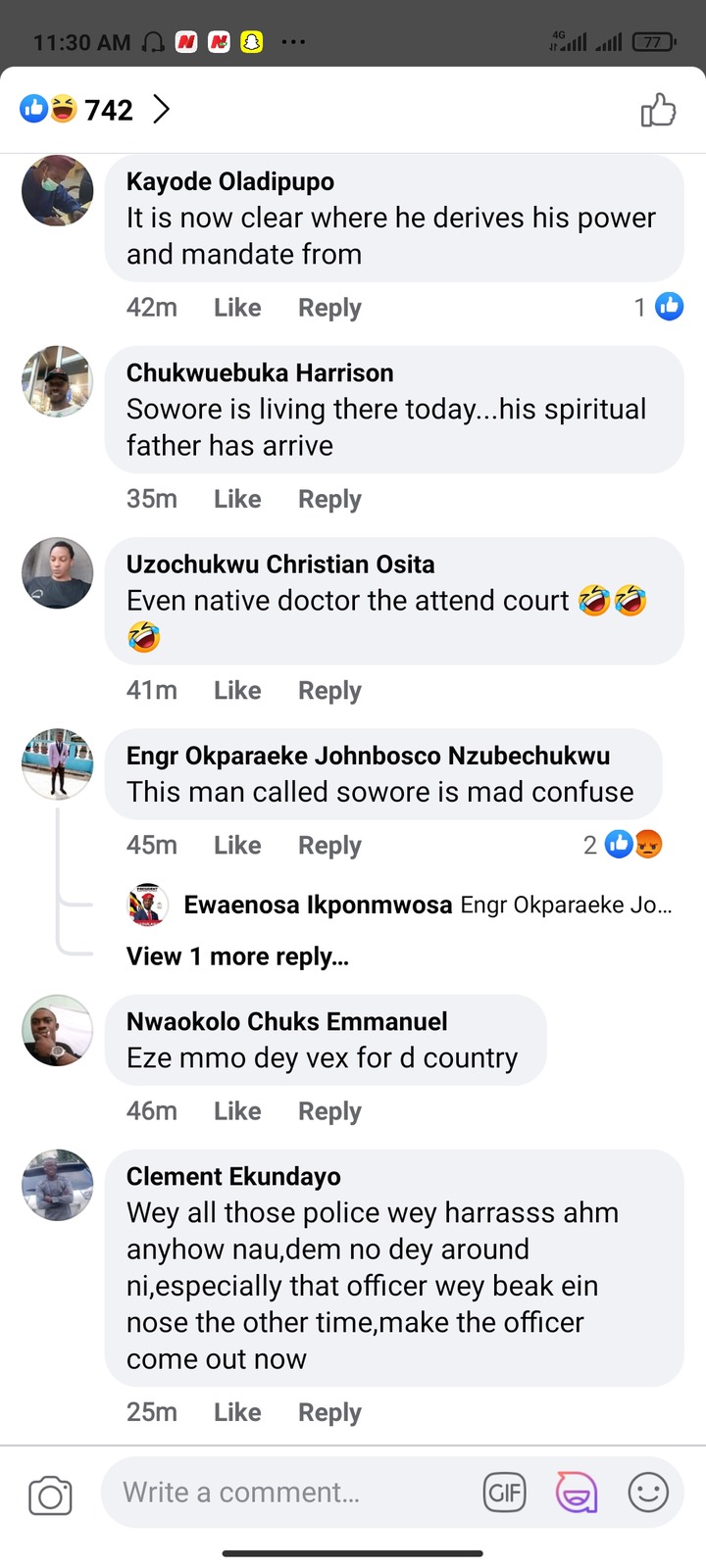 Content created and supplied by: Gistnews01 (via Opera News )