NEDC RAPID RESPONSE INTERVATION: Gov Zulum Assures Judicious Utilization Of Materials.
~12,000 Graduate Recieved Stater Packs
In an event, well attended by top government officials and stakeholders, today at Government House Maiduguri Gov. Babagana Umara Zulum Mni Fnse Lunched the North East Development Commission's Rapid Response Intervention (RRI) Program, also Recieved 166 graduands of ICT Trained by the Commission.
In his remarks, the Managing Director of the Commission, Mohammed Goni Alkali said the project was part of the Commission's Mandate to FasTrack Recovery and Development of the Region and are all done after a robust Need Assessment.
He said todays occasion is to lunch the distribution of Rapid Response Intervention materials to various Components of the state and to officially graduate the 166 Borno State trainees which were Trained by the Commission alongside other participants from the north Eastern states.
Items Distributed include Covid 19 protective materials (facemask, hand sanitizers, Antiseptics) and 40,000 school furniture. while the graduands Recieved Stater Packs and Cash grant.
In his remarks, the governor appreciated the Commission's interventions saying Borno State Government will Ensure Judicious Utilization of the materials. And the graduands will be fully utilized under the State Ministry of Science and Technology
BORNO COMMUNITY WATCH.
President Muhammadu Buhari receives Appreciation Letter from Outgoing ADC Col. ML Abubakar and welcomes New ADC Lt. Col. YM Dodo in State House on 22nd Feb 2021.
President Buhari with Outgoing ADC Col. ML Abubakar and New ADC Lt. Col. YM Dodo in State House on 22nd Feb 2021.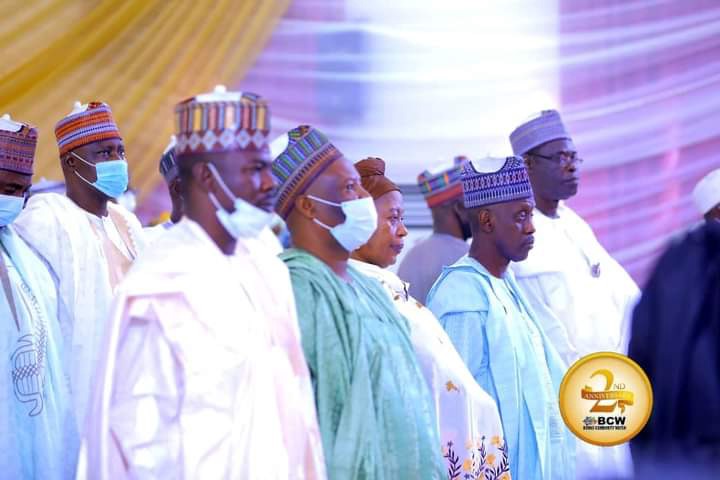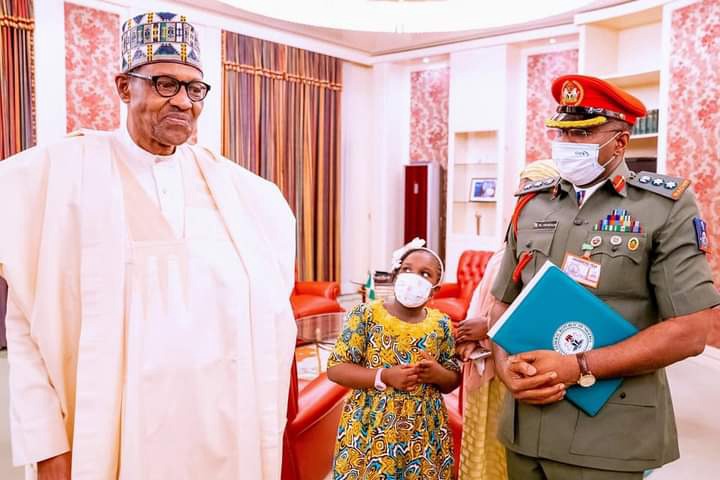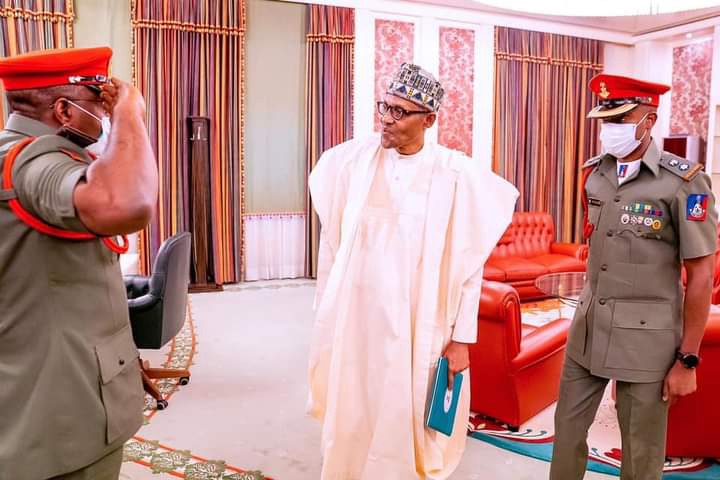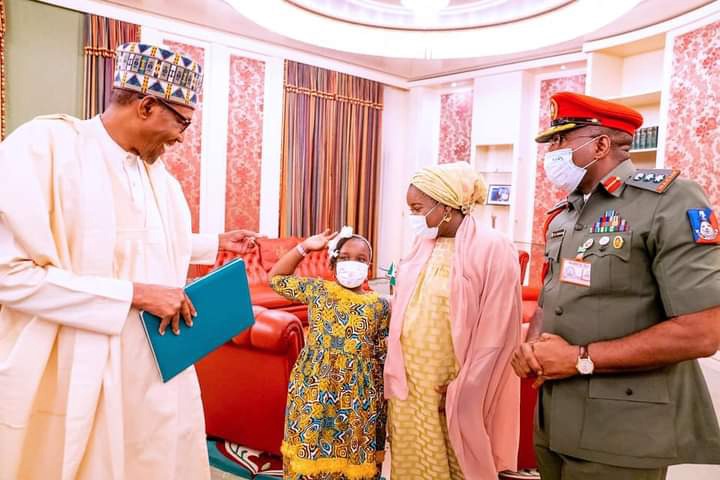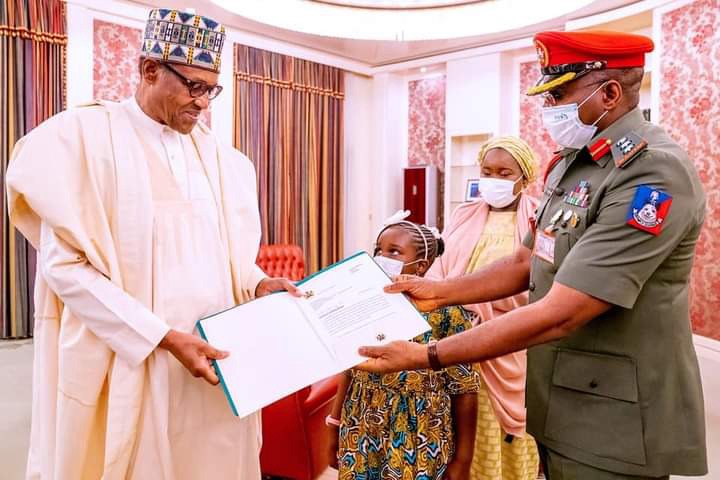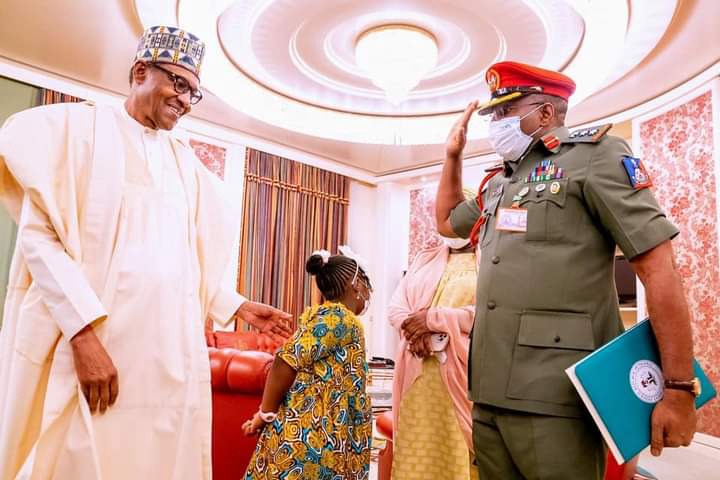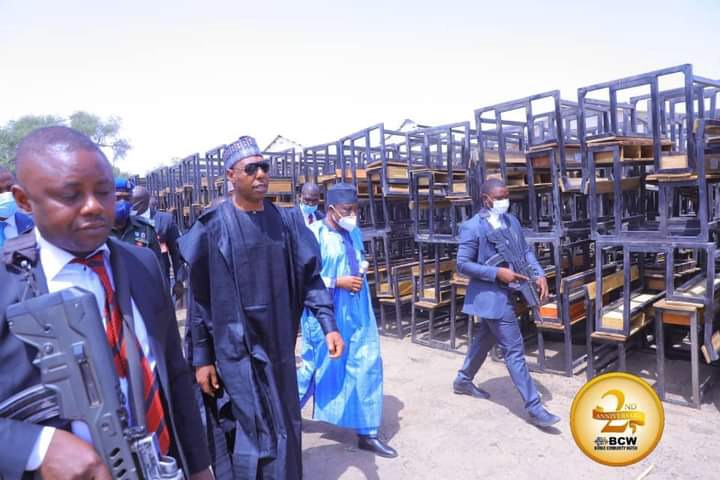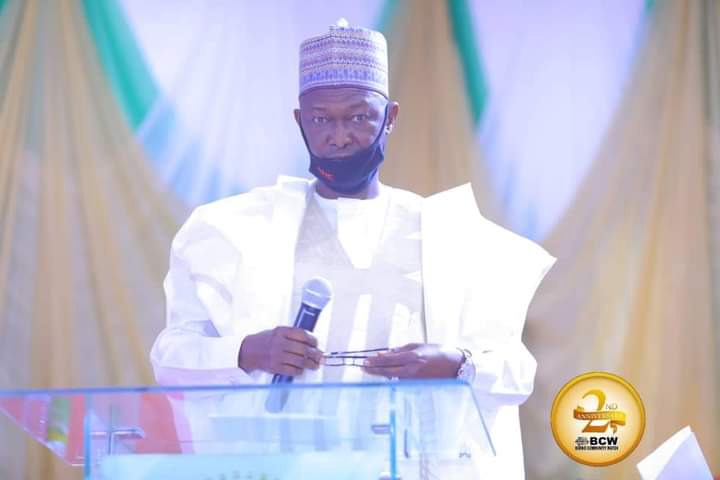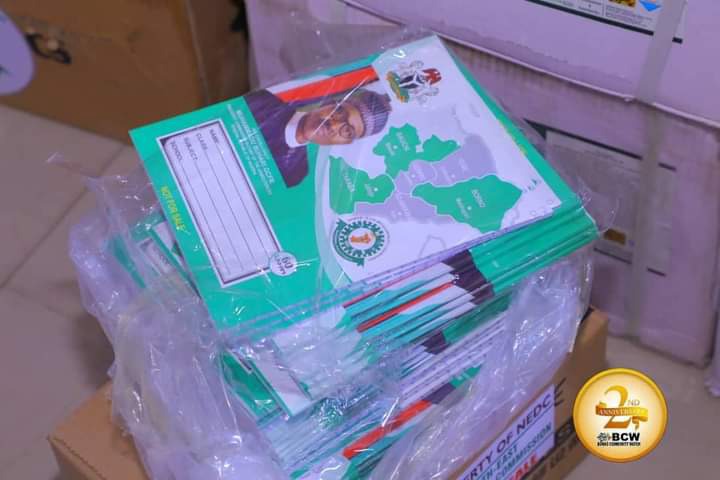 Pls like and share 🙏.
Content created and supplied by: umarahmaddabai (via Opera News )