Continuous Voters Registration: Moses Omo-Ikirodah Urges Nigerian Youths To Come Out Enmass, Says Your Vote Is Your Voice.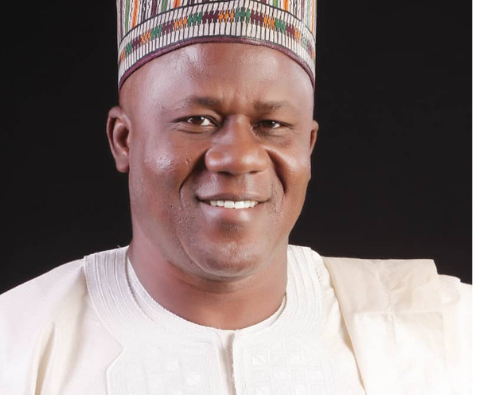 Moses Omo-Ikirodah has enjoined Nigerian youths to come out en-mass and register in the fourth coming Continuous Voters Registration Exercise set to begin in the first quarter of 2021.
According to the Edo politician, the voice of the electorates remains their vote. Moses made the appeal weekend in a voters sensitization campaign organized by some youths from South-Ibie in Edo State.
Moses Omo-Ikirodah appealed to the youths to take advantage of the forthcoming voter's registration exercise and see it as a panacea to the myriads of problems currently facing the Nation.
"The advantages of voting in a democratic dispensation can not be overemphasized, it remains the only panacea to the myriads of problems facing us as a Nation. As the leaders owe it a duty to deliver on their promises, so also the electorates have the sole responsibility in changing the inept leadership of any leader with their votes.
We all wish for a quality life, a good public transportation system, good school funding, good health care facilities and so many more.
These basic amenities elude us because we have given up our voice which is our vote, elections are only decided by those that vote, If you don't vote, someone else will make the decision for you. Your power is in your vote.
Recent statistics show that Nigerians are not really making progress in the voting system, and yet the intensity of agitation towards a better Nigeria is at its zenith, yet the youths have remained unconcerned towards making deliberate efforts in changing the defective system of governance in all strata.
Moses Omo-Ikirodah appealed to the youths to take full advantage of the exercise by redirecting their energy from their agitation into taking the right steps towards the change they desire by coming out en-mass and register to vote.
Some youths from South-Ibie in Etsako West Local Government Area in Edo State led by their president, Comrade John Momoh organized a forum to sensitize the public on the need to come out and register in the forthcoming Continuous Voters Registration Exercise.
Source iReporteronline
Content created and supplied by: EdoFocus (via Opera News )