"Our People Are Dying", See Full Details Of What Aisha Buhari Told Buhari With A Touching Song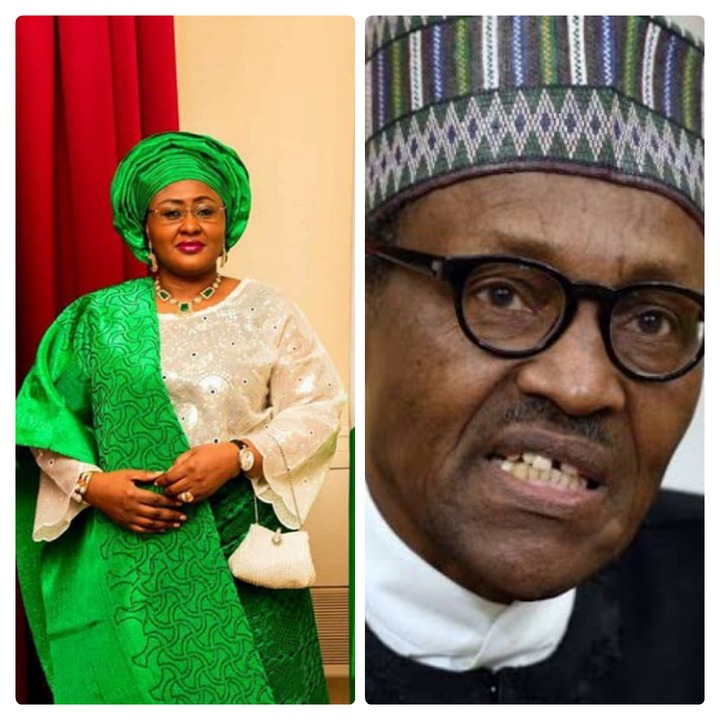 Nigerians have been protesting for a Reformation of the Nigerian Police for sometime now, even the disbandment of the police department known as SARS could not calm them down as protests still Flairs up. A lot of Nigeria Celebrities has been engaged on the protest as many were seen in protest ground of which rudeboy, falz were among. Although hoodlums atimes attack protesters I don't think it keeping them calm either as they would retaliate with their intimating numbers to arrest and scare hoodlums away.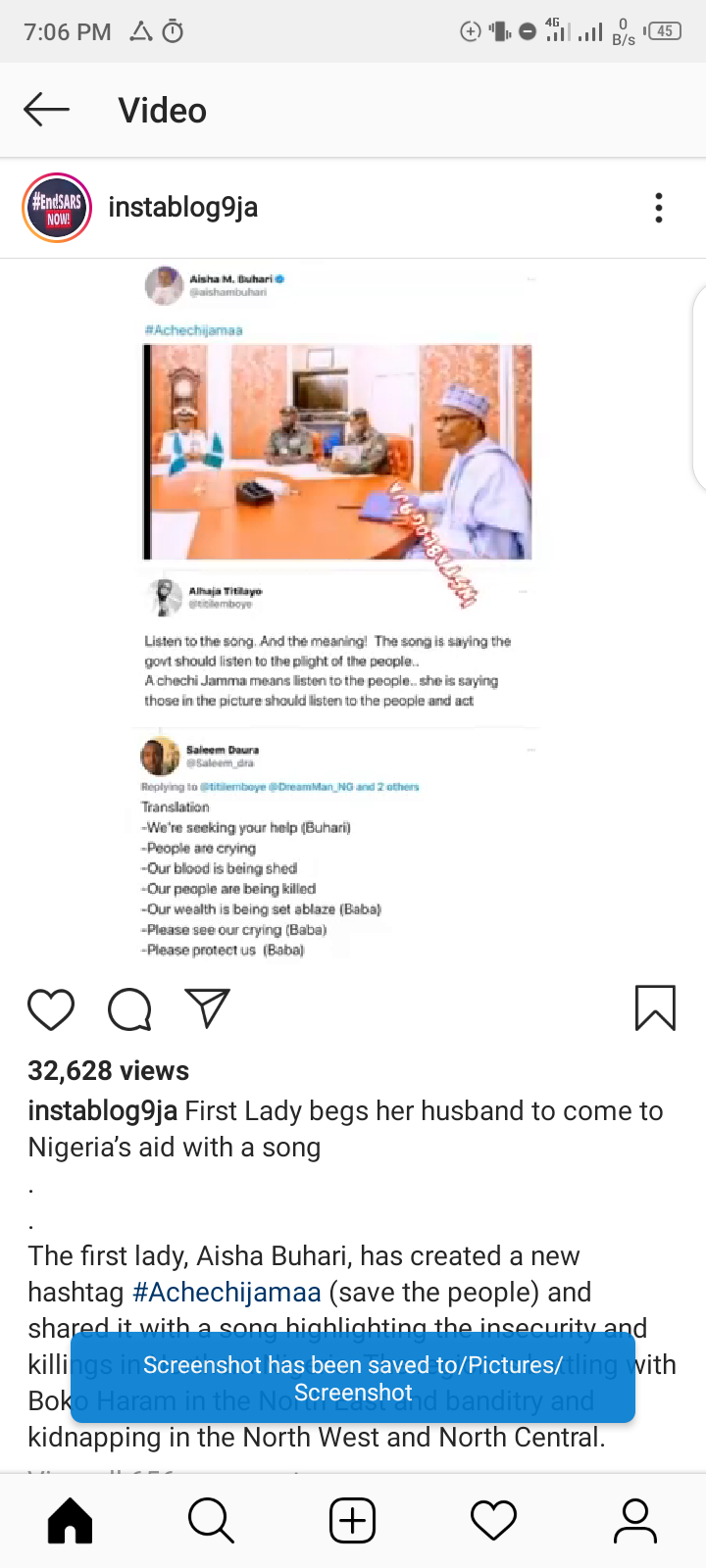 The first lady, Aisha Buhari who is Mohammed Buhari's wife is not left out of this, seen posted a video on her Instagram account which had a sound track that was actually a message to the president, according to instablog9ja as seen in the screenshot above the first lady was begging her husband to come to Nigerians Aide through the song which was obviously not sang in English, according to the post made by instablog9ja the interpretation of the song is as seen below:
We are seeking your help, people are crying, our blood is being shed, our people being killed, our wealth is being set ablaze (Baba), please see our crying (baba), please protect us baba.
Indeed the song is touching, God bless her very much for this.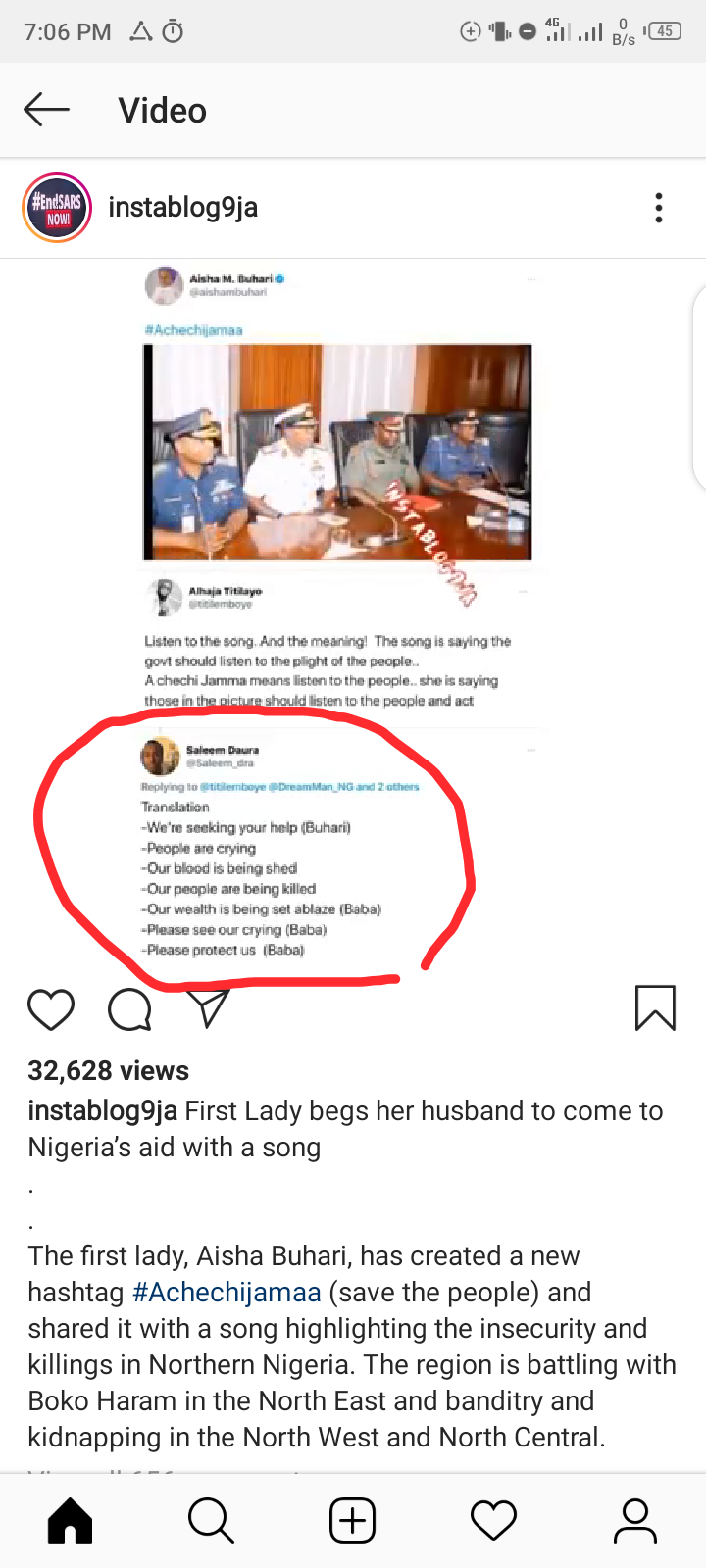 Below are few screenshots of the video posted by the first lady.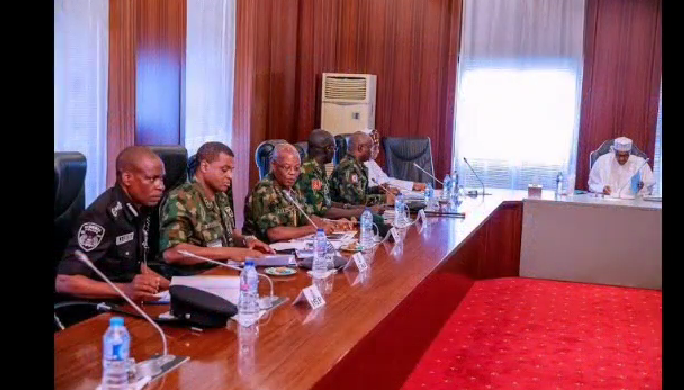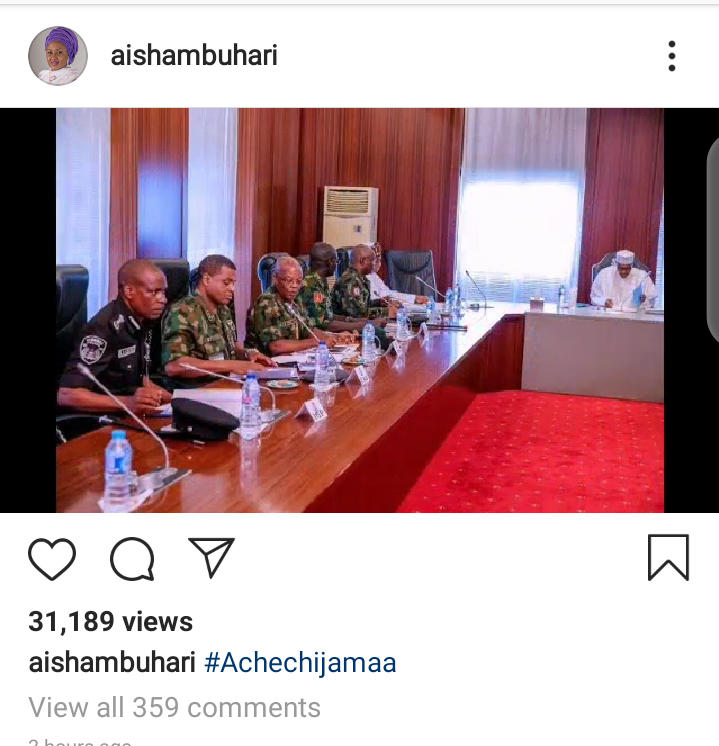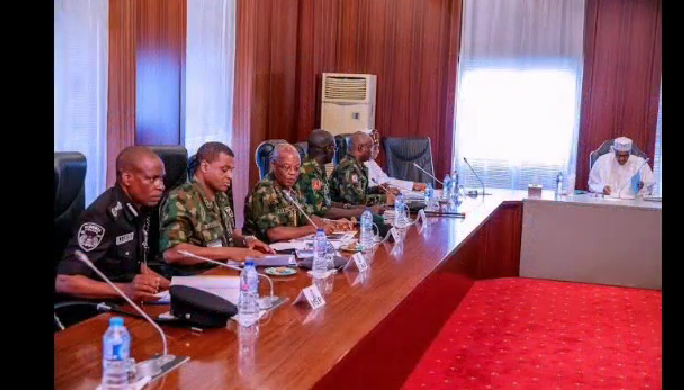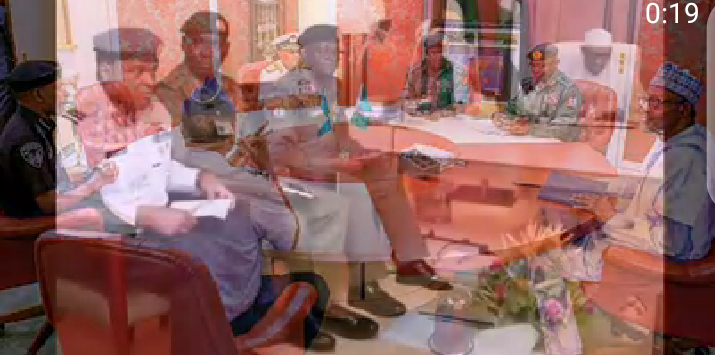 Below are the sources of these information:
https://www.instagram.com/p/CGdCnX3Hml2iLrPECn3iN87ymQIzaB_5fJkGFM0/?igshid=8dpwta5y38d5
https://www.instagram.com/p/CGdCnX3Hml2iLrPECn3iN87ymQIzaB_5fJkGFM0/?igshid=1nynljnzaquie
Don't forget to like, share and comment. Thanks for reading.
Content created and supplied by: Better-health (via Opera News )