Protesters shut Lagos/Benin Road over extortion
The Flicthers Association in Ondo State, on Monday, protested the alledged illegal extortion, molestation and coercion by the Ogun State Revenue agencies.
The protesters, who blocked the ever busy Lagos/Benin Road at Ajebamide area, a border community in Odigbo Local Council Area of Ondo State, hindered the free flow of traffic movement for about 40 minutes.
The News Agency of Nigeria (NAN) reports that the protesters carried different placards with inscriptions, Stop Unlawful Collection of N50,000 only from Our Members at Atoyo Junction, Abiodun, Call Your People to Order, "Stop Illegal Ticketing on the Highway" and "Unlawful Ticketing by Ogun State Govt. at Atoyo Junction".
Isa Yuguda: Fulani Are Being Treated Unfairly In Nigeria
former Governor of Bauchi State, Mallam Isa Yuguda, has condemned the profiling of Fulani herdsmen as criminals.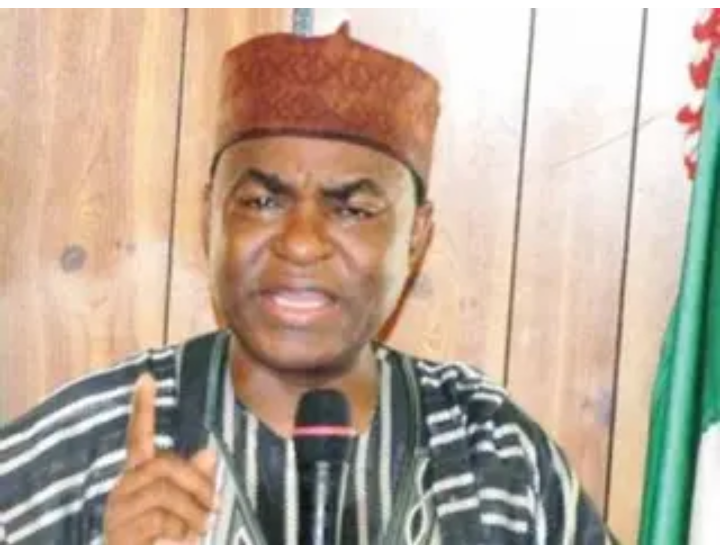 In an interview with journalists shortly after his revalidation as a member of the All Progressives Congress, at the Destination Bauchi Hotel, on Monday, the former governor said Fulani herdsmen are being treated unfairly in Nigeria.
Court sentences Osun prince to prison without option of fine over fraud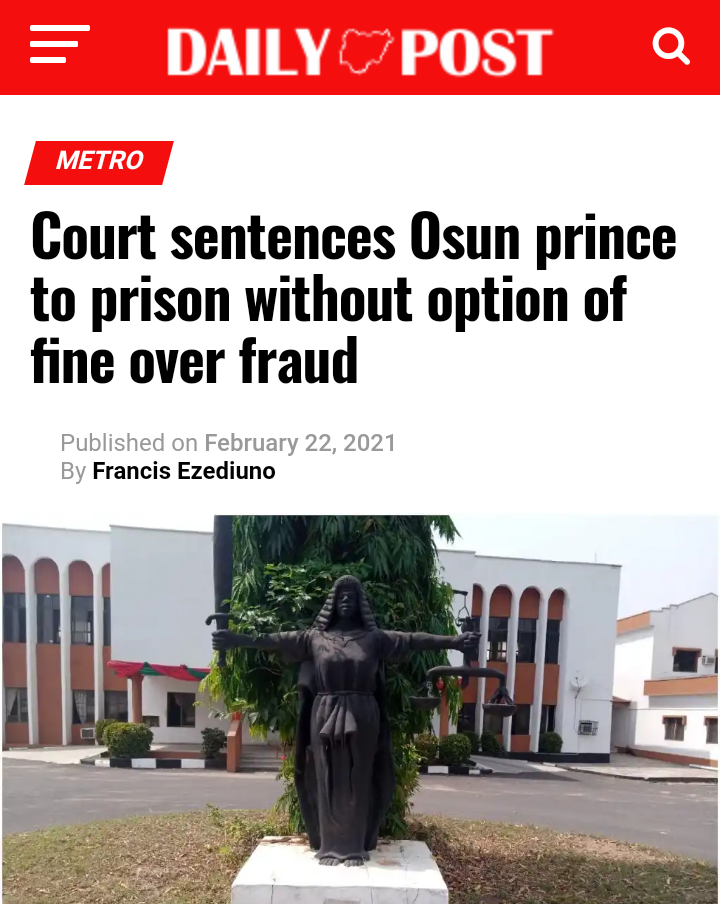 A federal High Court sitting in Osogbo and presided by Honourable Justice Peter Lifu, has jailed Prince Adekunle Oyinlola without option of fine on three counts of conspiracy between the defendant and three others at large.
He was convicted in a case with Charge Number FHC/OS/42C/2012: FRN v Prince Oyinlola Adekunle and instituted by the Nigerian Security and Civil Defence Corp (NSCDC), Osun State CommaHe was charged to court by the NSCDC for defrauding Mr. Solagbade and other unsuspecting members of the public of the sum of N9,820,000 under the false pretence of registering them as patent right holders of Comandclem Nigeria Limited.
NDLEA Boss, Marwa links criminality in Nigeria to drug abuse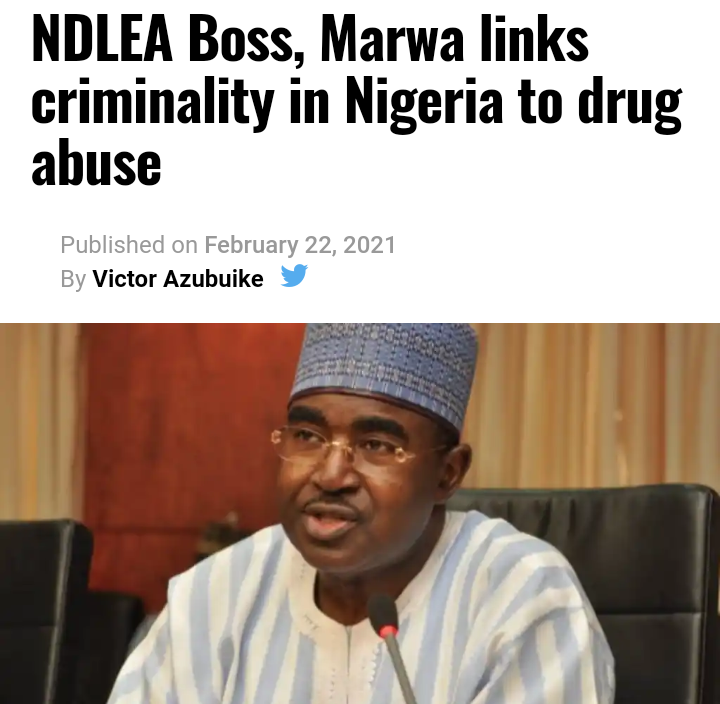 The Chairman and Chief Executive Officer of the Nigeria Drug Law Enforcement Agency, NDLEA, Buba Marwa, has assured that his leadership will not spare anyone no matter how long they have been in the trade of illicit drugs.
Marwa made this known in an interactive session with religious leaders and the road transport union officials in Port Harcourt, the Rivers State capital.
He pleaded with them to take the sensitization against the use of illicit drugs and narcotics to their congregations, followers and union members.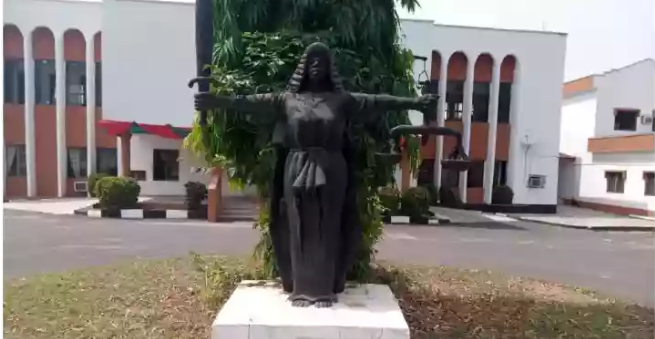 Content created and supplied by: Annypete64 (via Opera News )