One-time senator of the upper chamber and a social media Activist. Senator Dino Melaye has reacted to the recent happenings in the country.
He reacted through a social media post with the Caption " how long shall we continue in fear and ask Government to respect us. Soro soke jooo.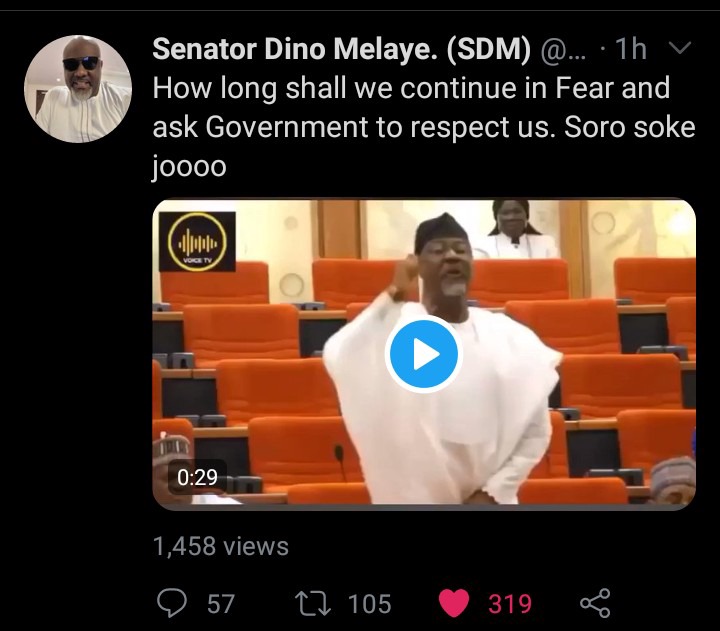 The Senator had to weigh in on the issue since he has been a very vocal activist both in and out of the red chambers. he retweeted a video of one of his times in the upper house where he was talking about the incompetency of the current government. in his word, he said "I was arrested during Abacha's regime, I was also arrested during Babangida's regime, I am not afraid of the prison. we must continue to speak the truth because, in an unjust society, Silence is a crime. The battle to bring Nigeria on track from these criminals in power is a battle of no retreat, no surrender.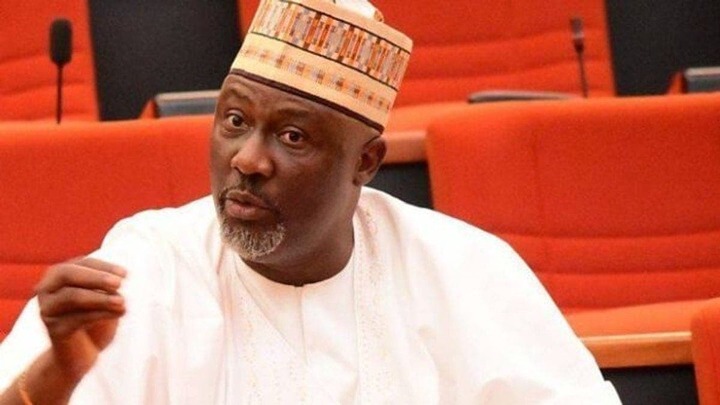 the battle indeed is a battle of no retreat, no surrender. We all must put hands together to stop this injustice and all form of insecurity in the country.
No one will fix Nigeria for us, Let's soro soke together.
Content created and supplied by: Theinvincible (via Opera News )