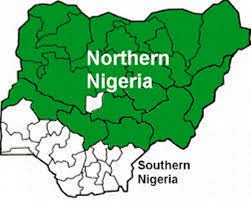 Nigeria is a pathetic country by every index not on account of the fact that the country lacks anything at all but because of poor and languid leadership. Each time there was a change in the leadership, the same kind of inept individuals get thrown up and in truth, it has never been this bad as with the current leadership. Sadly, it is only under the undemocratic period of Military dictatorship was there a semblance of near normalcy, but even then religious extremism has always been alive and well.
The nation got it all wrong with the assumption that all was going to be well having seen the mercantilist British colonialist off at independence in 1960. Had the British not come around forcing the component parts of what is now Nigeria into this forced marriage, one can say with certitude that many a country would have evolved. I am still holding on tenaciously for the matter that the British undermined the future of the new nation back in 1960 by handing over the reigns of power to a bunch that was lacking in ideas on how to grow the young nation. The thinking of the leadership at that time did not go beyond the interest of their various regions. Had there been a master plan on how to manage the independence which I dare to say was obtained on the platter of gold it is very possible that this nation would not have been in this mess that it in today.
There are many nations that have managed their diversity of both cultural, religious and ethnic between their peoples very well. Many of them having experienced colonialism just as Nigeria did but came out stronger. Nigeria stands out very clearly as one huge behemoth that has failed to synthesize the diversity of her ethnic nationalities as to build a strong nation. The major problem of this beleaguered nation has been the North of the nation. In this part particularly the feudal fringes of the North, their loyalty is mostly to the faith they profess instead of the nation. They see their religion as superior to any other and therefore are always at the ready to draw arms to engage in any fight to as they always would say '' Defend their faith ''. If I dare to ask is any faith worth the pains of being defended by ordinary mortals? If yes it then means that such a faith has exposed its underbelly as being intrinsically weak.
All along, these guys have sought to spread their religious believes on others through the mechanism of force/violence. The Southwest of this nation has a sizeable number of practitioners of this faith but you never will see or hear of any instance of violence in that part of the nation. It is now with the advent of a bigot from that part and a Professor at that and Chair of MURIC that is deliberately spearheading the introduction of violence to the Southwest. Things are this bad in the Northern part of the country because certain practices are giving vent to extremism. For example the Almajiri syndrome which is emblematic of the feudal North ensures that the children of the poor are despatched to urban and semi urban centers in the name of seeking knowledge of that faith and by so doing do not attend conventional schools. Without western education what chance do they stand for survival in urbanized societies? These uneducated youths easily are manipulated into becoming an army for fighting religious conflicts. Shockingly, those of them who are educated hardly would raise a voice against the almajiri system since their own kids are insulated away from the system. Much more worrying is the fact that very few of them will come out to condemn instances of religious inspired violence. Whilst it is easy to blame the unschooled for their proclivity towards religious violence how would we explain why a professor, a man of letters in Sokoto State being the vanguard of a shadowy organization instigating violence against Bishop Mathew Hassan Kukah of the Sokoto Diocese for expressing his views on the state of affairs in the country? If a pedestrian did this he would easily have been dismissed as uneducated certainty not a professor.
A mushroom cloud of violent religious extremism has hung very low over our heads since independence. All of such incidents have occurred in the North of this nation. The epicenter of religious inspired violence is Kaduna which has paid a very heavy price in killings and destruction of property as well as disruption in normal life. Trite reasons such as a Miss World Pageant is enough to ignite a violent outcome which the street urchins earlier discussed supra usually cash in to loot and burn people's property. The excuses for violence do not necessary have to originate here in Nigeria, the case of the cartoon strip interpreted to mean a caricature of a prophet in far away France was enough to inspire riots in the North of Nigeria. The truth remains that hordes of these people claim religious superiority over others even when they have no roots there. There was the instance where in Kano of Northern Nigeria, an Igbo man was gruesomely murdered by religious extremists who they accused of desecrating a religious book.
His severed head was carried along some streets by the murderous mob and not a single arrest was made not to even think of prosecution. Similarly a woman preacher was murdered somewhere in the Federal Capital and it was said that those who were arrested were later released without justice having been done for the victim. Government's in the Northern States have been complicit in turning blind eyes to the criminality orchestrated by religious inspired mobs. Given this failure, the religious extremists have been emboldened to do whatever they so wish thus turning illegality into a norm. When it happens and where it happens, Christians bear the brunt as they are killed and their property and businesses looted or burnt.
Under these circumstances the unity of this nation had been called to question. Why are Nigerians from other parts of the nation treated with so much hate and disdain in other parts of their own country. How for instance can any sane individual or group issue an ultimatum to others to leave their place of habitation because such did speak out their minds over the state of affairs in their own country? When did the 1999 Federal Constitution take away our rights as citizens to freely put out our views? It is obvious that the component parts of this now stranded nation wasted their precious time remaining together as one nation at independence. Had every part gone its own way things could have been different as progressive peoples could have moved on and made progress while those who have chosen of their free will to remain conservative and therefore backward gone their own way. Now that it is crystal clear and beyond any doubt that there may be no future for us as a nation together why not we go our different ways?
The same people responsible for our arrested development are the same bunch so vehemently opposed to a peaceful divorce. The GEJ administration convened the National Confab which brought together Nigerians from every part of the country to dialogue and recommend a way forward for the nation. The report of the Confab was submitted over a year before GEJ's tenure expired, but rather than taking steps to implement the RESTRUCTURING aspect GEJ procrastinated perhaps deluding himself that he was going to secure a second term. The rest is now history as the carpet had since been pulled from under his feet and setting the stage for a Fulani inspired agenda for Nigeria to begin to be implemented. The outcome of the Fulani agenda has been death and destruction along with a carefully drawn up plan to supplant many ethnic minorities from their ancestral lands which were to be occupied by largely imported foreign Fulanis. With the AK 47s the foreign Fulani crossed our borders with kidnapping for ransom and armed banditry have become common place and the nation has been weeping and gnashing is teeth. To God Be The Glory.
Col. Gora Dauda Albehu writes from Kaduna State, North West Nigeria.
Content created and supplied by: Pan-African_Broadcast (via Opera News )