The story of a certain young girl by the name Chinaza has been making waves following the uncommon recognition that came her way recently.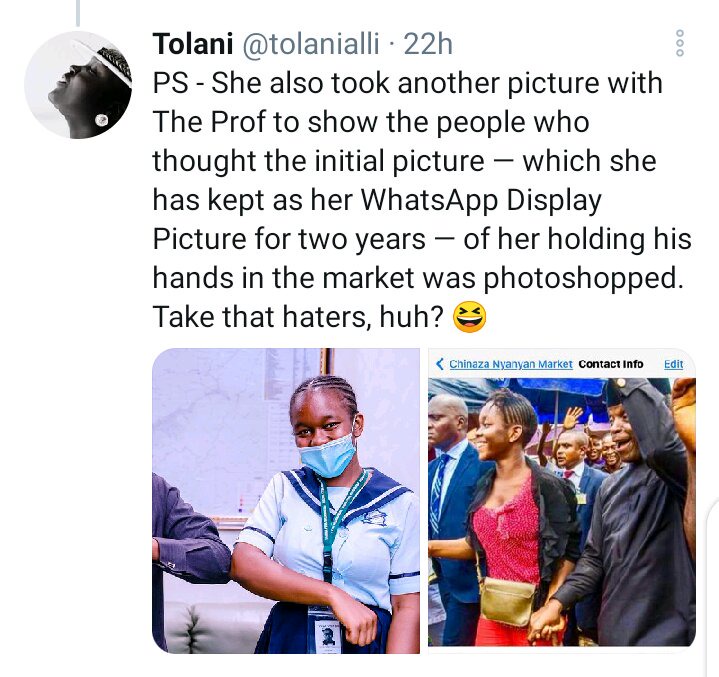 Only two years ago, it will be recalled that this girl stunned the world around us when she maneuvered the crowd and sailed through the vice president's security personnels just so she could grab his hands, greet him officially and plead with him to come to her mother's shop.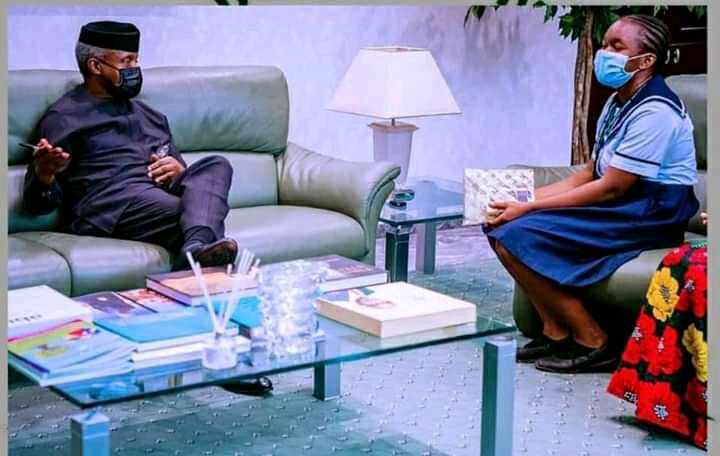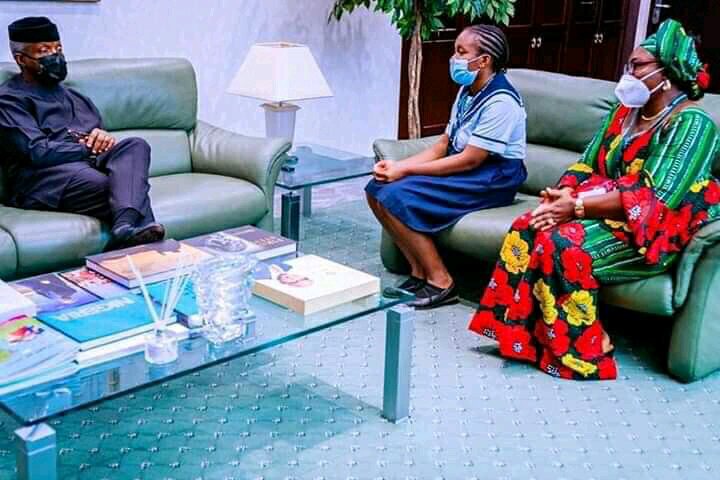 This particular incident that has attracted the attention of many took place at Nyanya Market, whereupon the vice president, Osinbajo visited on a tour for the promotion of the Trader Moni initiative of the Buhari government.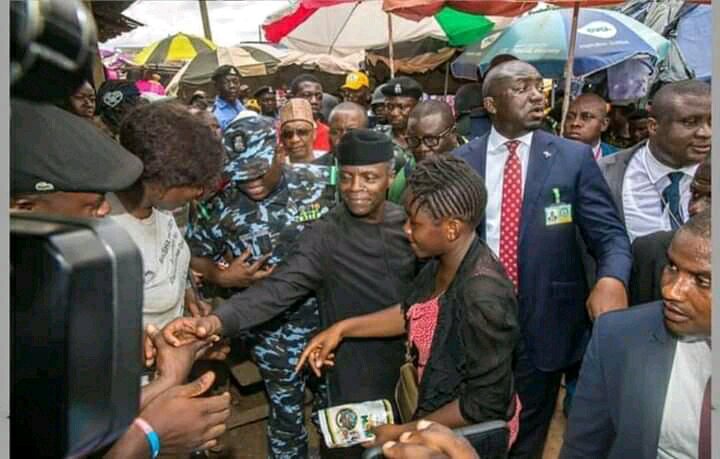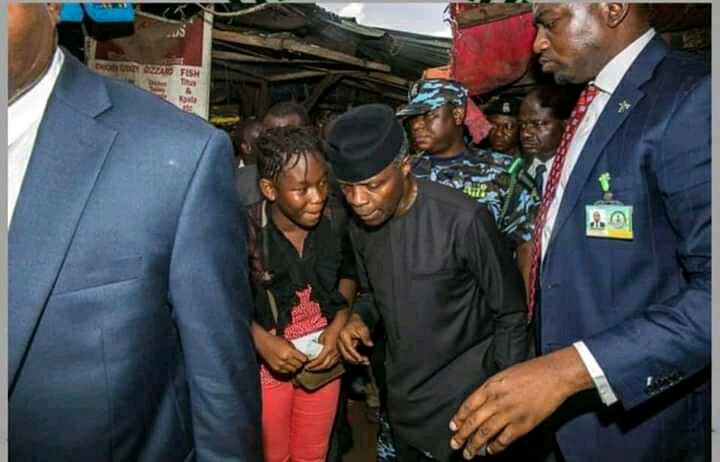 Remarkably today, Chinaza's courage is not only saluted but she is celebrated and honourably rewarded. Just recently, she was got the opportunity to visit the presidential villa. Interestingly also, Chinaza has had that photo as her WhatsApp display picture for since then.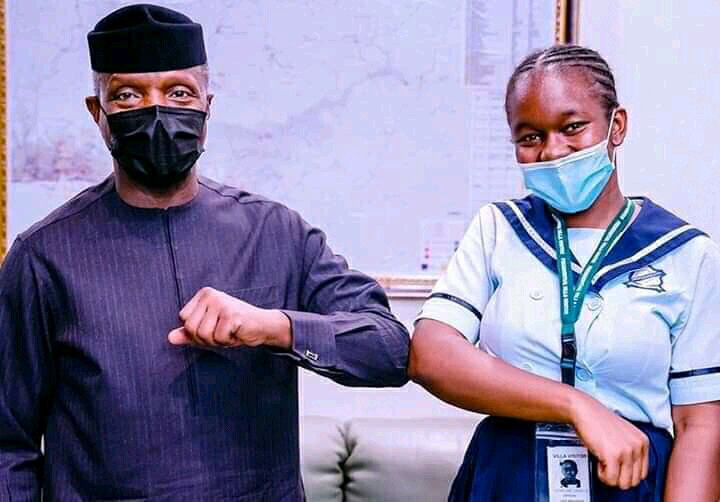 Please what's your take on the matter? 
Content created and supplied by: Techlord (via Opera News )