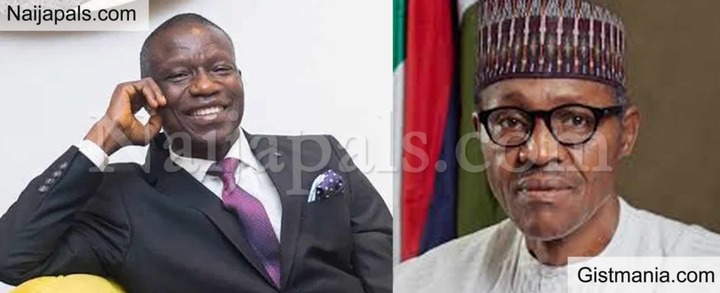 President Muhammadu Buhari has responded to the result of the appointment of the Pentecostal Fellowship of Nigeria, PFN. 
The elecion saw the emergence of the founder of Sword of the Spirit Ministries, Bishop Francis Wale Oke as its new President. 
An assertion got on Thursday and endorsed by official representative, Femi Adesina, said Buhari compliments the whole assemblage of Christ for the development of Wale Oke. 
The President likewise hailed the outgoing President of the association, Dr. Felix Omobude, for his constant stewardship, mediations in supplications for the country and eagerness to give shrewd insight to pioneers. 
Buhari recognized all members at the gathering of the National Advisory Council of the association held at the Grace Cathedral, Enugu for choosing the renowned preacher 
He encouraged the new president of PFN, and all Christian Leaders and the Church to keep upholding the country in prayer for peace and prosperity. 
The President wished Bishop Oke and his group God's mercy on the new obligation
Content created and supplied by: Oma12 (via Opera News )