1) Current recession worse than the one of 2016, put 2023 ambition aside now,' Obi tells politicians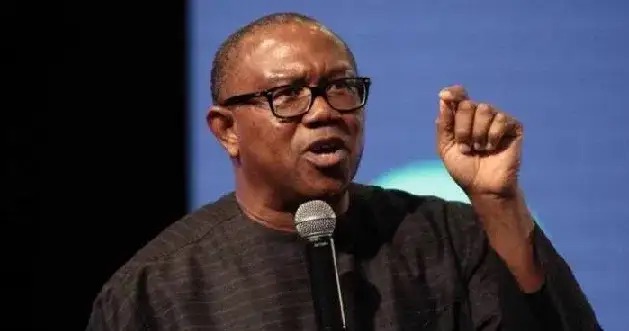 The former governor of Anambra State, Peter Obi, on Sunday urged Nigerian politicians to put their 2023 political aspirations on the back burner and focus on how to rescue the country from the current economic crisis.
Obi, who was the running mate to the Peoples Democratic Party (PDP) candidate in 2019 presidential election, was reacting to the news that Nigeria has slid back into recession.
He said on a Channels Television Programme, Sunday Politics, it is more important to solve the country's economic problems than jostling for positioning ahead of next general elections in the country.
Obi insisted that the next election has no impact on people's current livelihoods.
He stressed that the funds borrowed by the current administration were not properly put to use," saying the government did not adequately prepare Nigerians for the impact of the COVID-19 pandemic.
The ex-governor said: "Every other country is discussing the recession and how to pull their people out of poverty.
"So what we should do now is to concentrate on the monetary and fiscal policies to start pulling people out of poverty.
"If you see what happened with recent protests, you could see that we are heading into a problem.
"And I want our energy to be concentrated in that problem. The politicians, the class where I belong, should do more, seriously, across party lines, to be able to arrest the situation before it gets out of hand.
"For me, it is in discussing how do we put food on people's table? Elections will come and we can see how to select the best. But let's deal with the recession we have just entered before 2023.
"The cost of governance is not acceptable. There is too much waste. This recession is going to be worse than in 2016 because the monies we borrowed then were not properly invested."
2) RECESSION: Only an intellectually competent leader can transform Nigeria – Moghalu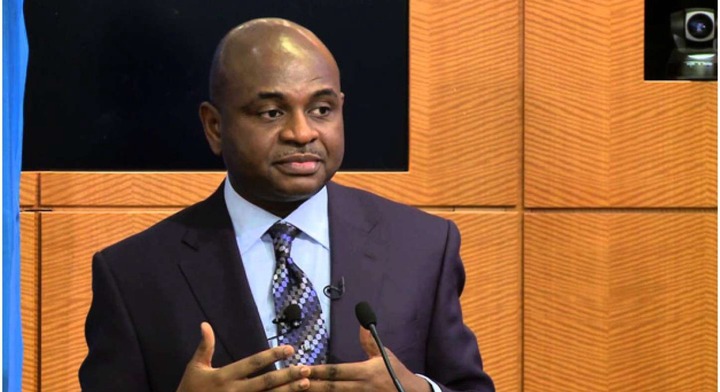 A former Deputy Governor of the Central Bank of Nigeria (CBN), Kingsley Moghalu, said on Monday only an intellectual and competent leader can truly transform Nigeria as the country slid into its second recession in five years.
Moghalu, who was reacting to the confirmation that Nigeria has now entered its worst recession in 33 years, said the report was not surprising, adding that the government's excuse that the recession was occasioned by the COVID-19 pandemic was untenable.
He said on his Twitter handle that "unless the problem of leadership selection and constitution structure is addressed, Nigeria's economy cannot create wealth for its citizens except for those with political connections."
Moghalu urged the President Muhammadu Buhari's administration to fix the economy so that Nigeria can quickly come out of the recession.
He wrote: "No surprise Nigeria is entering yet another recession. Until Nigeria is led by an intellectually competent leader, with visionary politics backed by sound economic thinking and knowledge, economic transformation will remain a dream. It's for citizens to do the needful.
"COVID-19 contributed to our current recession, but is no excuse. Nigeria's economy has been weak for several years. Was the 2016 recession caused by COVID-19 too? The deeper problems of economic management led to our weak response to the COVID-19 crisis.
"South Africa's budgetary fiscal stimulus response to the crisis was $26 billion. Ours was a budgetary provision of N500 billion ($1.3 billion) and a @cenbank intervention of N1 trillion ($3 billion). And only a fraction of our desperately poor households received the 20K disbursements from the money budgeted.
"Unless we address the problem of our constitutional structure and the leadership selection problem in our politics, Nigeria's economy simply can't create prosperity for its citizens, only for a very few with the right political connections for rent-seeking.
"The few real entrepreneurs who make it do so in spite of, not because of the government."
3) Buhari a failure for plunging Nigeria into another recession – PDP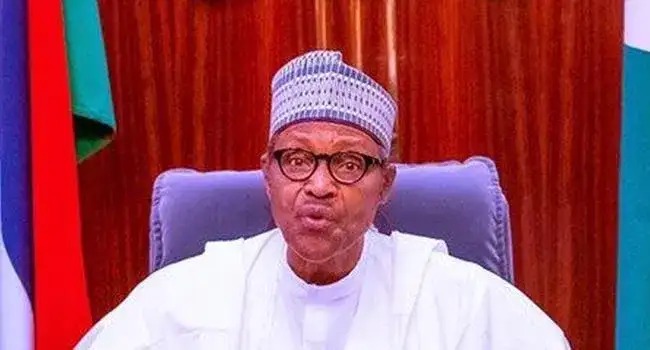 The Peoples Democratic Party (PDP) on Sunday branded President Muhammadu Buhari a failure for plunging Nigeria's economy to a second recession in four years.
The party in a statement by its National Publicity Secretary, Kola Ologbondiyan, urged Buhari and his party, the All Progressives Congress (APC) to accept their failure" and allow competent, transparent, and honest hands to effectively manage the county's economy.
According to the party, the report by the National Bureau of Statistics (NBS) that Nigeria's economy had plunged into another recession under the APC confirms its position "that the Buhari presidency and the APC lack the competence and integrity to run a national economy."
The statement: "The report shows that the Buhari administration and the APC have been lying to Nigerians with false performance claims when they know that they have, in a space of five years, wrecked and plundered our economy, which was rated as one of the fastest-growing economies of the world, when they took over from the PDP.
"Indeed, President Buhari will be the first president, in our history, to score a hat-trick, in plunging his nation into economic recession, both as military and civilian leader.
"The economic recession we face today is a fallout of President Buhari and APC's restrictive, vindictive, and anti-trade policies, bizarre foreign exchange controls and monetary policies that impede growth, an over-bloated public sector that encourages waste and incurable corruption, reckless treasury looting and failure to decisively deal with the escalated insecurity which has destroyed economic activities in most parts of our country."
On the way forward, the PDP advised Buhari to end "the corruption and divisive tendencies of his administration and allow a free market economy" so that more Nigerians would actively participate in the economic space to boost the productive sectors and bring the economy back to its feet.
4) Shekwo: No One Is Safe In Nigeria – Aisha Yesufu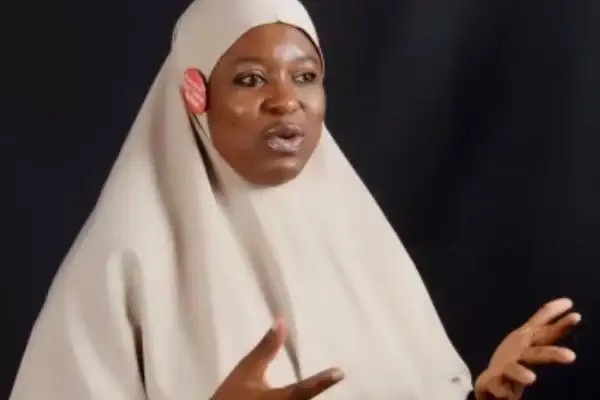 Human rights activist, Aisha Yesufu, has reacted to the death of the Chairman of the All Progressives Congress in Nasarawa State, Philip Shekwo.
Shekwo was abducted by gunmen at his residence in Lafia on Saturday night.
The co-convener of BringBackOurGirls, BBOG, in her reaction noted that no one is safe in Nigeria.
Yesufu further stated that all Nigerians are potential victims waiting to happen.
She took to her Twitter account and wrote, "Innalillahi wa inna ilayhi rajiun, Oh No! When you tell me to be careful so I am not killed by this government, you seem not to realise no one is safe in this country."
"No place is safe and voice or no voice, we are all potential victims waiting to happen.
Who's next?"
She also condemned Nigerians who pray for good governance in Nigeria rather making demands.
"You tell people to not make demands for good governance and just pray yet you ask people to give you money."
"Why don't you pray and stay in your house, say nothing, do nothing and wait for the money to drop on your laps? Just the way you expect good governance to drop on our laps," she added.
5) This Can't Be Our New Normal" – Saraki Reacts To Kidnap, Killing Of Worshippers In Zamfara Mosque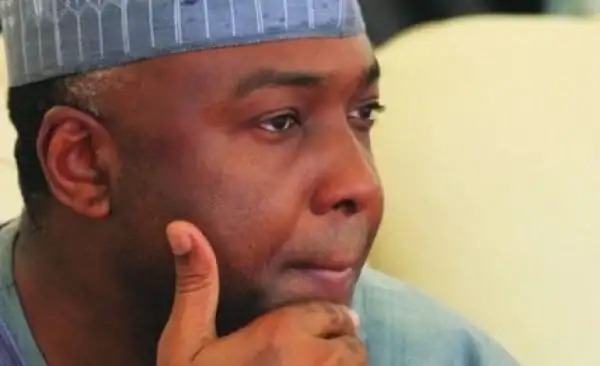 The Senate President during the 8th National Assembly, Dr. Bukola Saraki has condemned the recent attack by gunmen on a mosque in Zamfara state which led to the killing of some worshippers.
Saraki in his reaction on Monday, condemned the activities of the criminals in its totality, calling on the government and security agents to step up their game in securing the lives of the citizens.
He added that the frequent cases and reports of insecurity in the country should be a source of concern for all Nigerians.
It will be recalled Naija News previously reported that gunmen on Friday stormed a Friday mosque in the village of Dutsin Gari in Kanoma, Zamfara State, and abducted about 40 worshipers and an Imam.
Five worshippers were killed while several others were also injured.
6) Nigeria's Economy Rebounding Due To Preemptive Actions By Buhari Govt – Osinbajo's Aide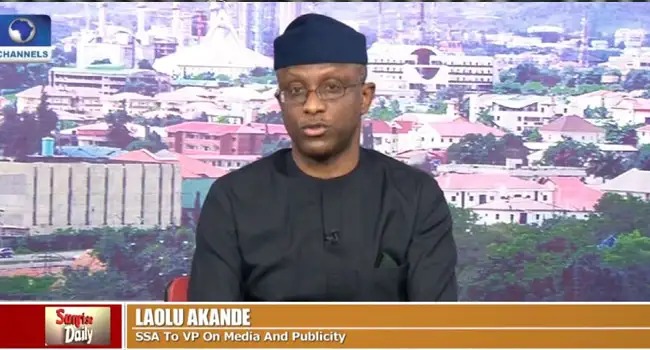 Laolu Akande, a media aide to the Vice President has said Nigeria's economy is rebounding due to the preemptive actions taken by the President Muhammadu Buhari administration.
"So, very clearly, we can see that the economy is rebounding and this is mainly because of the preemptive actions the Buhari administration had taken even before now to ensure the situation does not get worse," he said on Channels Television's Sunday Politics. 
There are all kinds of testimonies, I can share with you. We receive reports every day from beneficiaries of the Survival Funds," he explained.
We are borrowing for capital," he stated, explaining that "we are not borrowing for recurrent expenditure. We are borrowing to keep the economy going, we are borrowing to build trains, we are borrowing to build roads, we are borrowing to fix our critical infrastructure."
He noted that in spite of the limited resources available to the present government, Nigerians can attest to the prudency of the current administration.
"I think, by and large, Nigerians have seen that the Buhari administration has been very clear in how we have managed to do much more even though much less, compared to the past, is coming in," Akande added.
"This is a critical feature of the administration that shows that we are very prudent with public finances.
7) Boko Haram reportedly kills six soldiers in Borno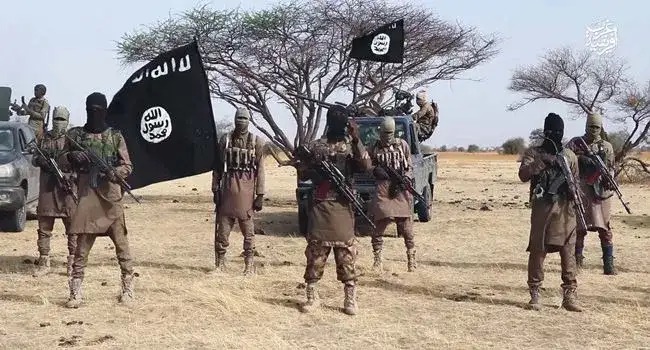 At least six Nigerians soldiers have been reportedly killed in an ambush by Boko Haram fighters in Borno State.
26 soldiers were also injured while several others had been declared missing.
Eyewitnesses told journalists the incident occurred between Jagiran and Monguno at about 2:30 p.m. on Saturday.
It was further learnt that the terrorists carted away a Toyota bullet-proof Land Cruiser SUV with desert camouflage colour which belonged to the acting commander of the 3rd Armoured Division.
However, the army is yet to confirm the attack.
The attack came a few days after the Nigerian Army declared the leader of the Boko Haram sect, Abubakar Shekau, and 85 other members of the terror group wanted.
Content created and supplied by: Messymellycara (via Opera News )