For a couple of weeks now, the issue of tattooing pictures of celebrities on the body has been making wave on social media. Earlier today, a tattoo of the former governor of Lagos State and national leader of the All Progressives Congress (APC) Alhaji Bola Ahmed Tinubu surfaced online.
The lady even went as far as tattooing his name, his mother's name and year of birth on her back. This has left so many people wondering what the lady hopes to achieve with this singular act. See the picture below: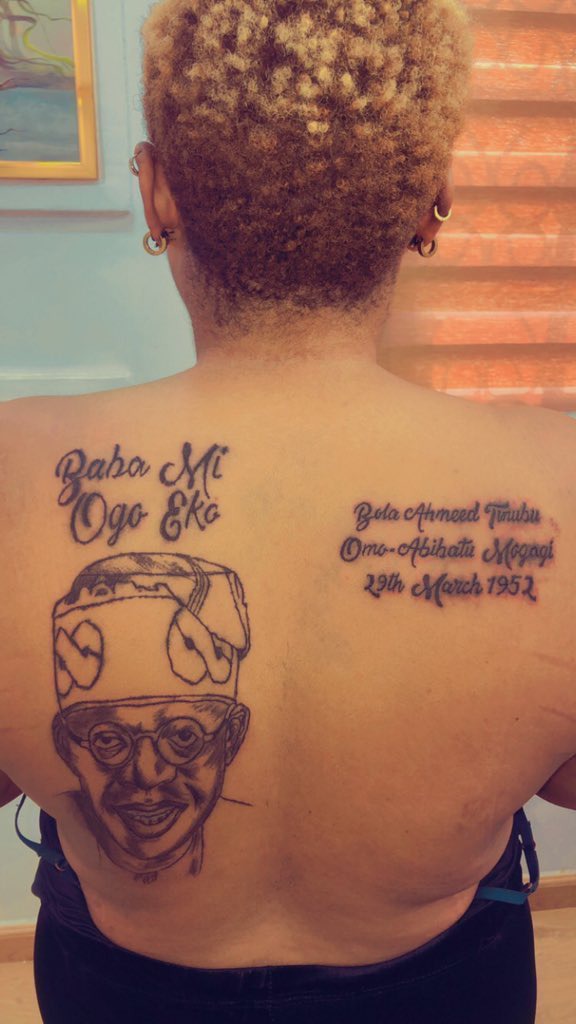 So many people have made fun of the lady's action, some concluded she needs a government job that's why she had to go as far as that, others condemned the act totally. See various tweets in reaction to the picture of the tattoo: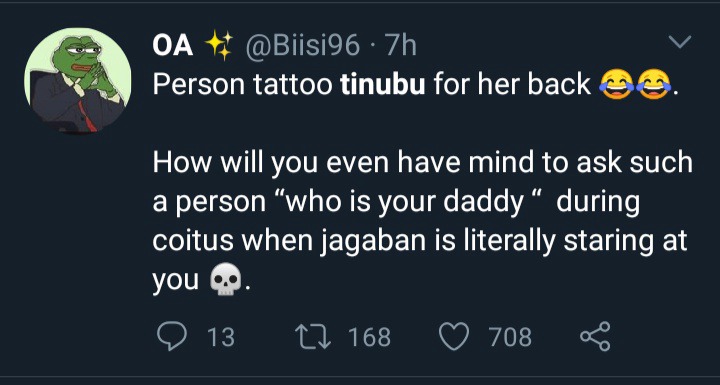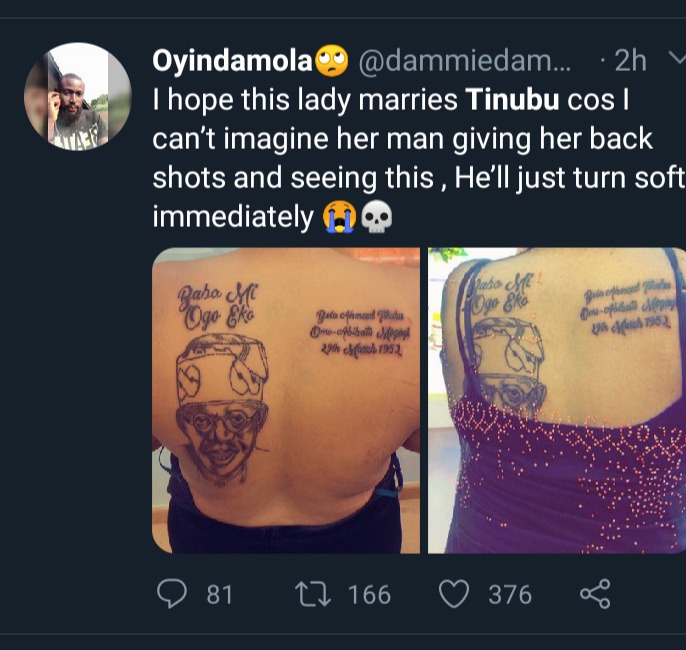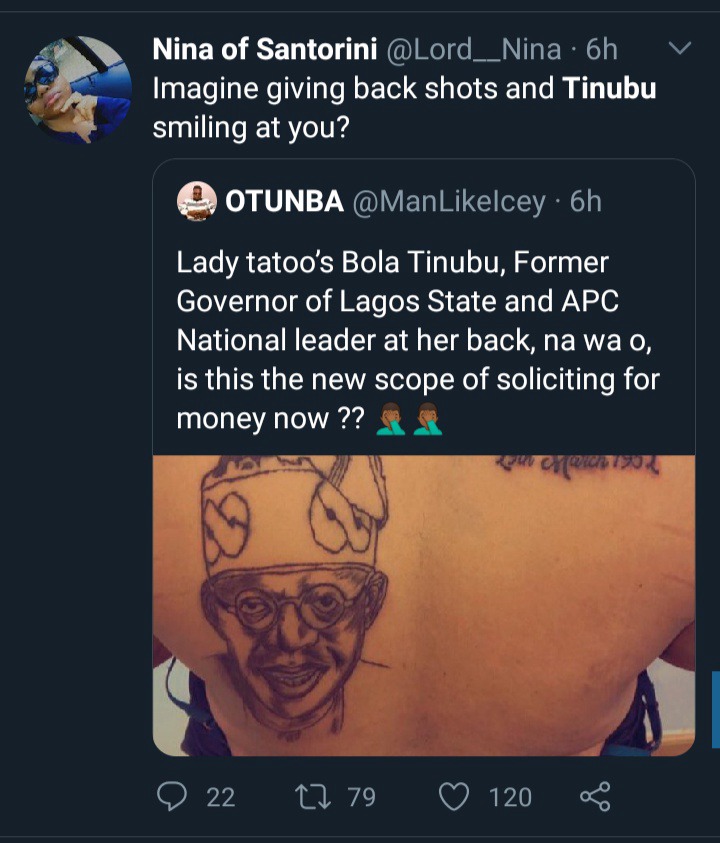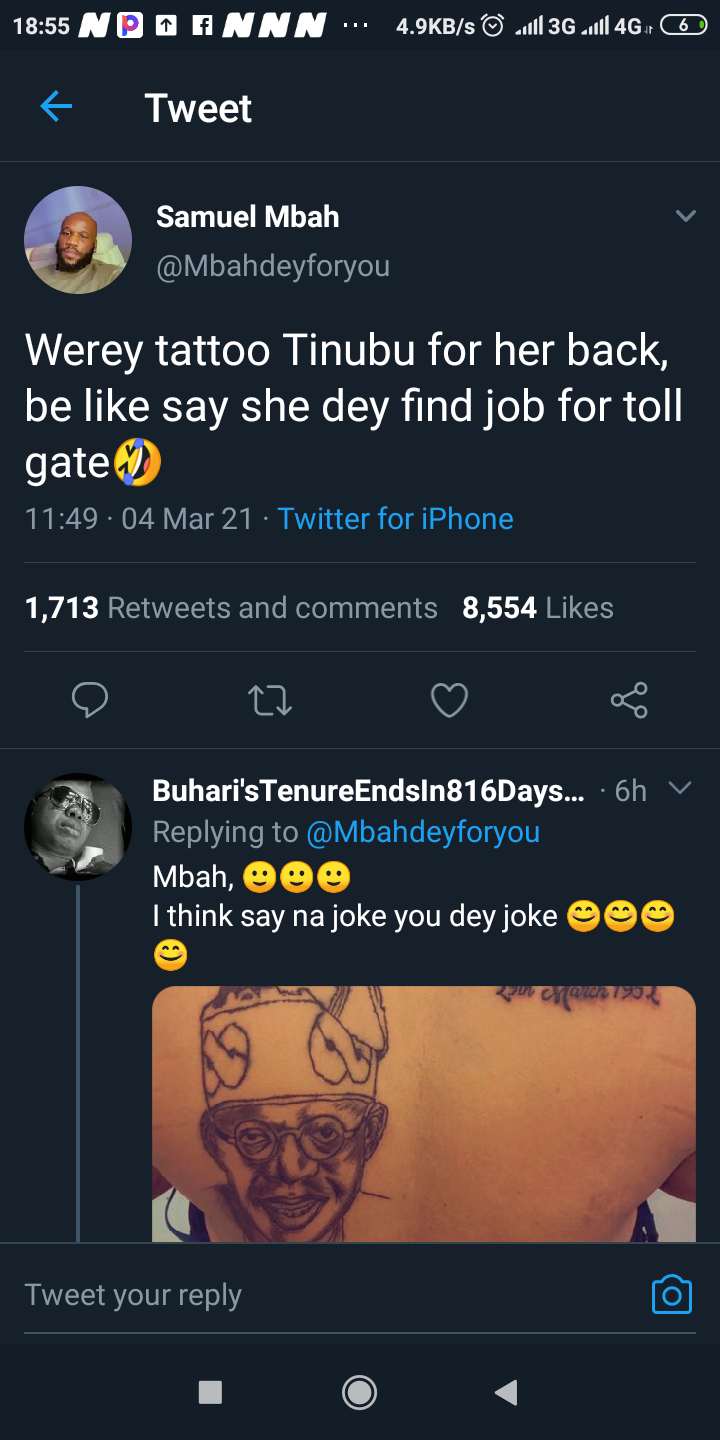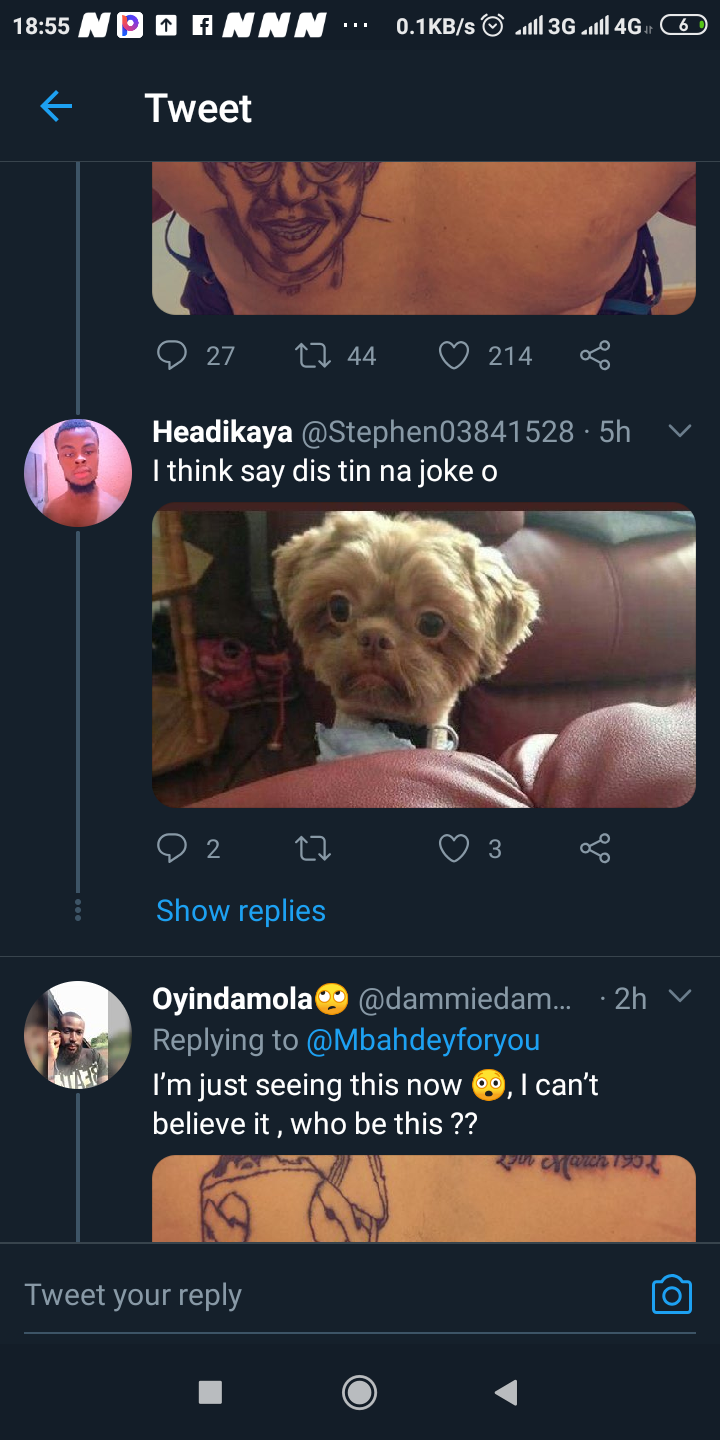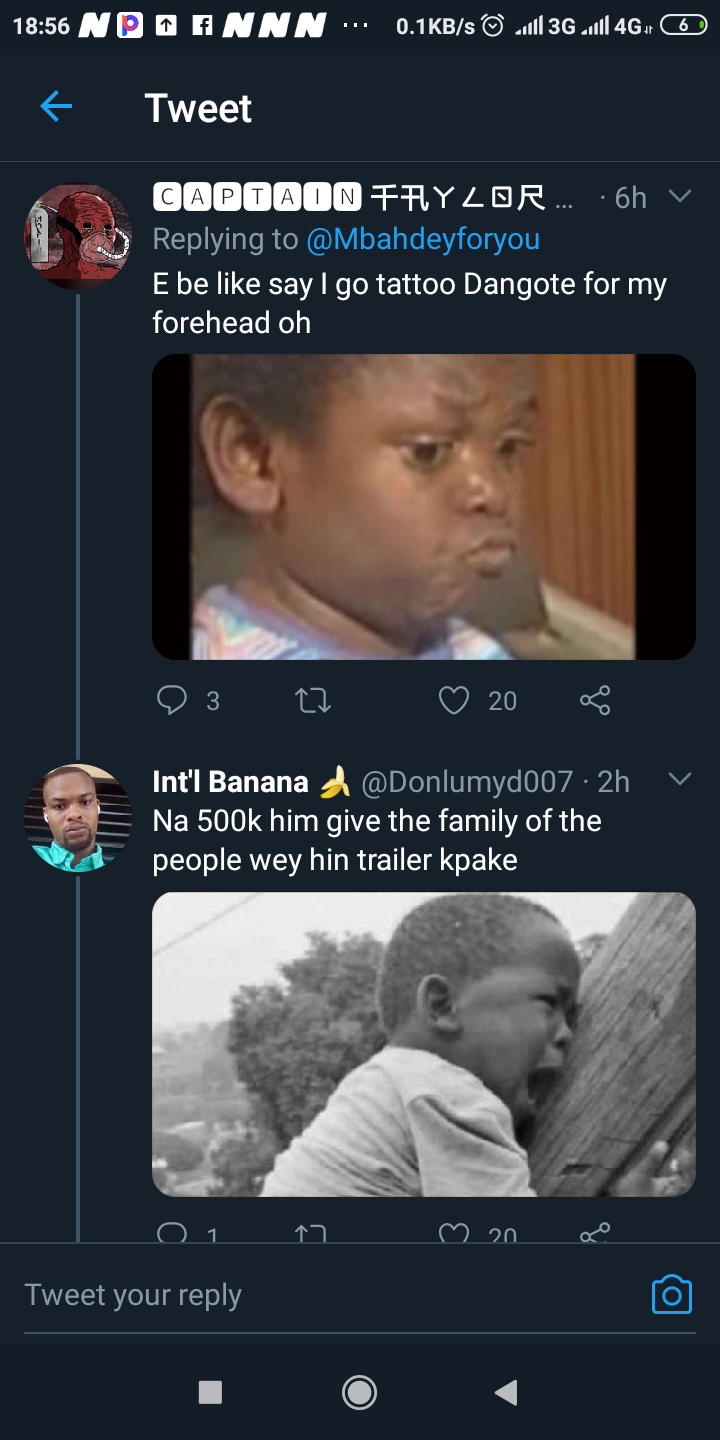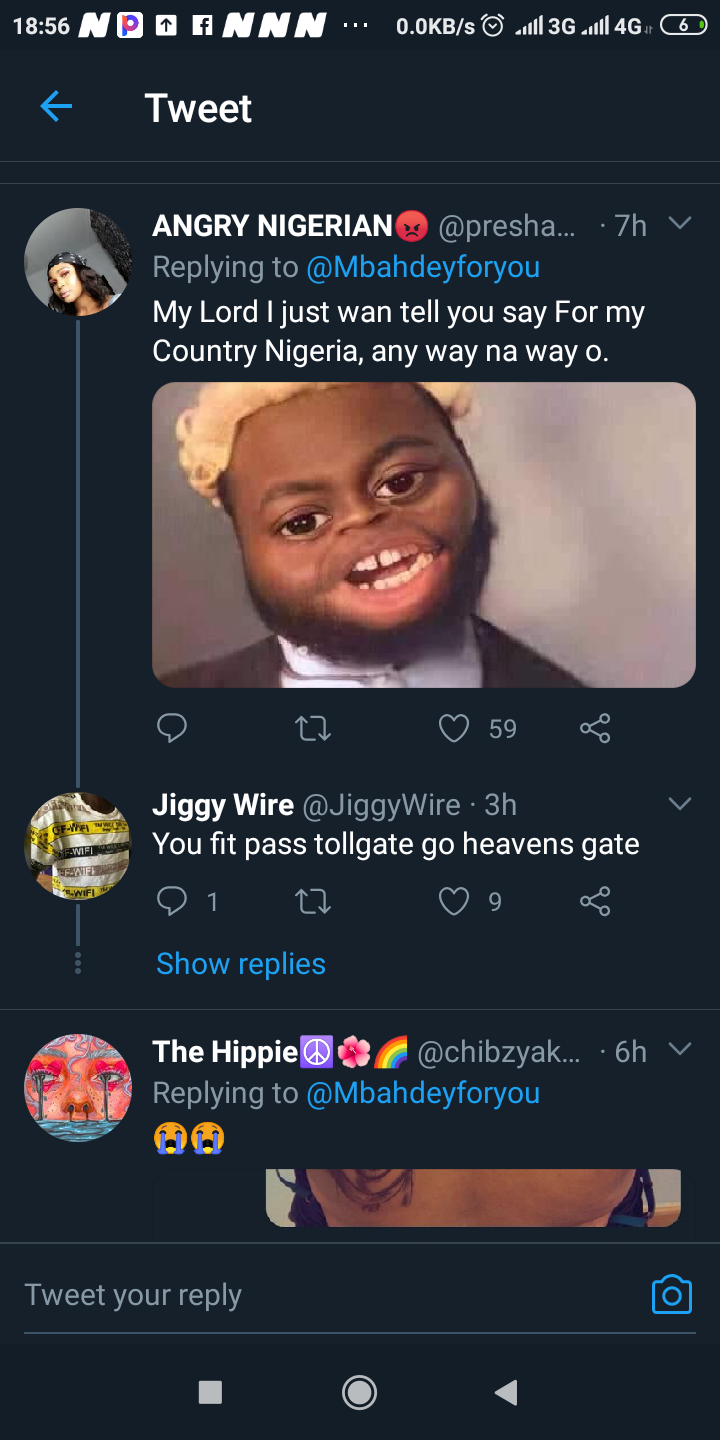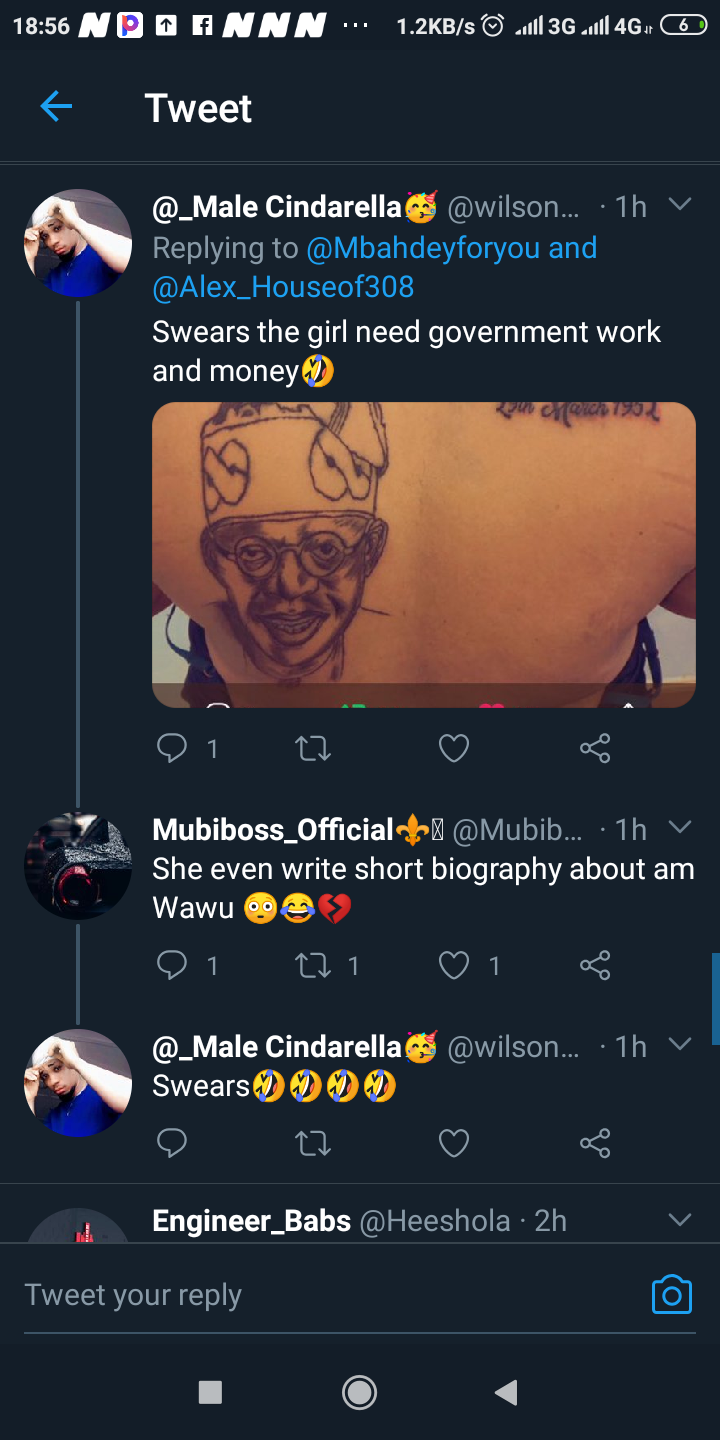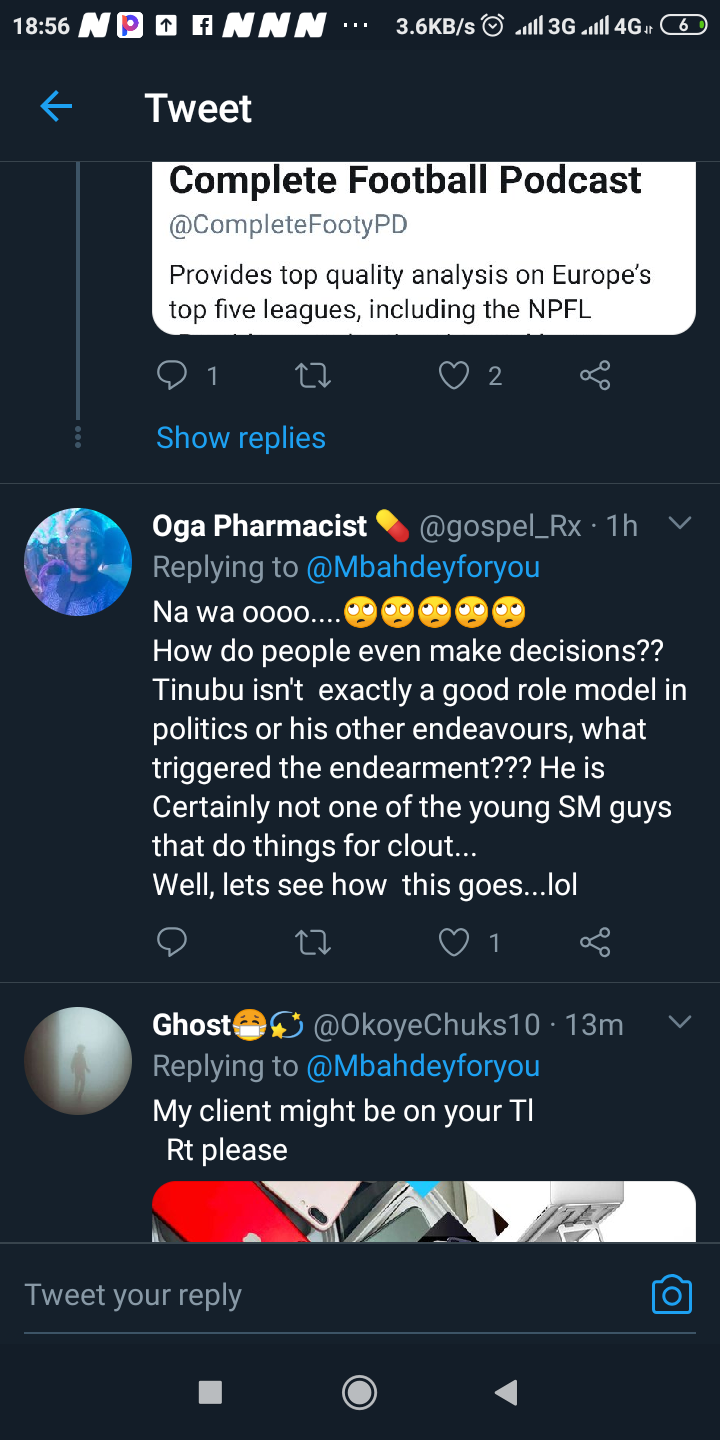 What do you think is her reason for doing this? Could it be that she needs a favour from him or she seeks recognition? Let me know your thoughts in the comment section.
Content created and supplied by: Rhapsodic (via Opera News )