Nnamdi Kanu has shared a rare post of the present Governor of Kaduna state, Nasir El-Rufai. The leader of the Indigenous People of Biafra (IPOB) shared a post that Governor El-Rufai made and posted on Twitter in 2012. The perceived intent of the post could be the reason Mazi Nnamdi Kanu shared the post again today.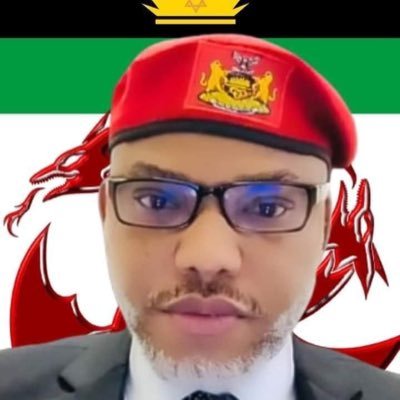 In his tweet, Mazi Nnamdi Kanu shared a post of Governor El-Rufai made in July 2012 where he disclosed that anybody who kills any Fulani whether a soldier or not takes a debt that us repayable one day no matter how long. This means that anybody, whether a military man or not that kills any Fulani person has taken a debt that is repayable forever according to Nnamdi Kanu.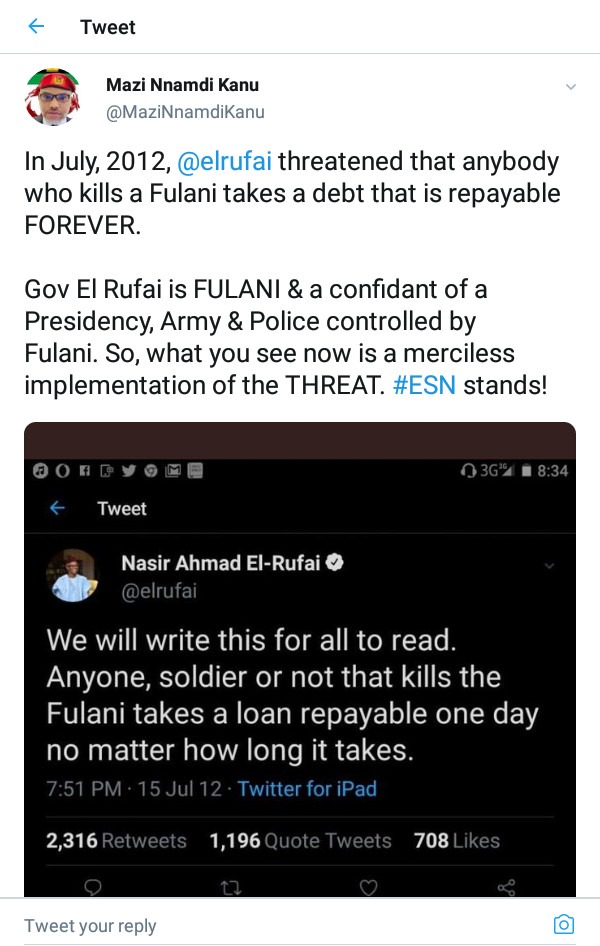 In the post made in July 2012, "Governor El-Rufai said, We will write this for all to read. Anyone, soldier or not that kills the Fulani takes a loan that is repayable one day no matter how long it takes".
After a period of eight years Nnamdi Kanu replied saying, "In July, 2012, @elrufai threatened that anybody who kills a Fulani takes a debt that is repayable FOREVER"
"Governor El Rufai is FULANI & a confidant of a Presidency, Army & Police controlled by Fulani. So, what you see now is a merciless implementation of the THREAT. ESN stands!"
Content created and supplied by: Chikahub (via Opera News )