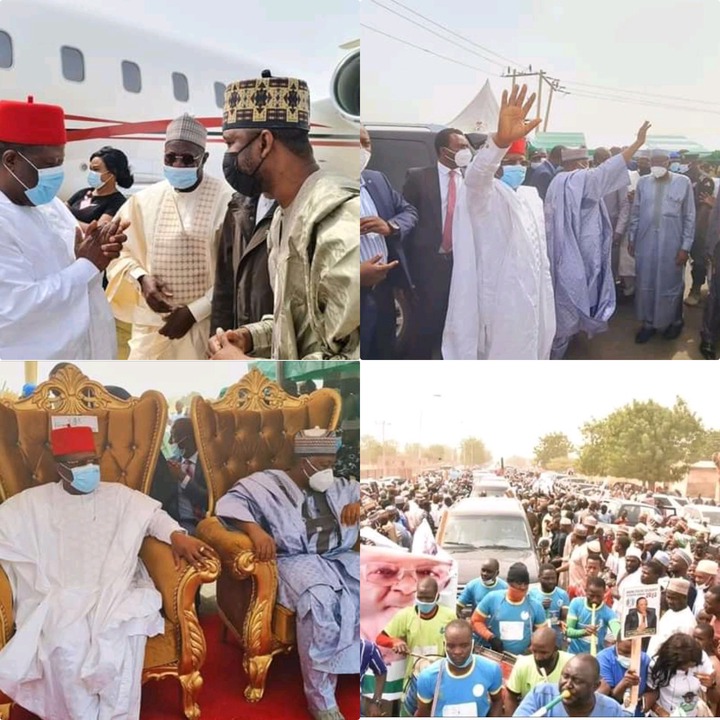 The governor of Ebonyi State His Excellency Engr David Umahi Nweze recently dumped PDP party under which platform he was elected the governor of Ebonyi State for two times to APC.
He is now a full fledged member of APC party. Because of his APC membership the governor of Jigawa State Alhaji Mohammed Badaru Abubakar invite governor Umahi to come over to his State and commission projects for him. 
The governor Umahi honoured the invitation extended to him by his colleague in Jigawa State on Saturday being 6th day of February 2021. The Youths of the state gave him a warm and rowdy welcome. The governor Umahi commended the Alhaji Mohammed Badaru Abubakar for the massive infrastructural developments seen in the state. He maintained that all APC led Governments in Nigeria are being under reported for the Democratic dividends they bring to their people. He thanked the governor for having achieved a lot silently without castigating other leaders.
The governor of Jigawa State Alhaji Mohammed Badaru Abubakar lauded the governor Umahi for his massive infrastructural in Ebonyi State and described him as a man of the people.
According to Igbere TV the governor Umahi Commissioned officially Badaru Township roads. He called Governor Alhaji Mohammed Badaru a calculator.
Full story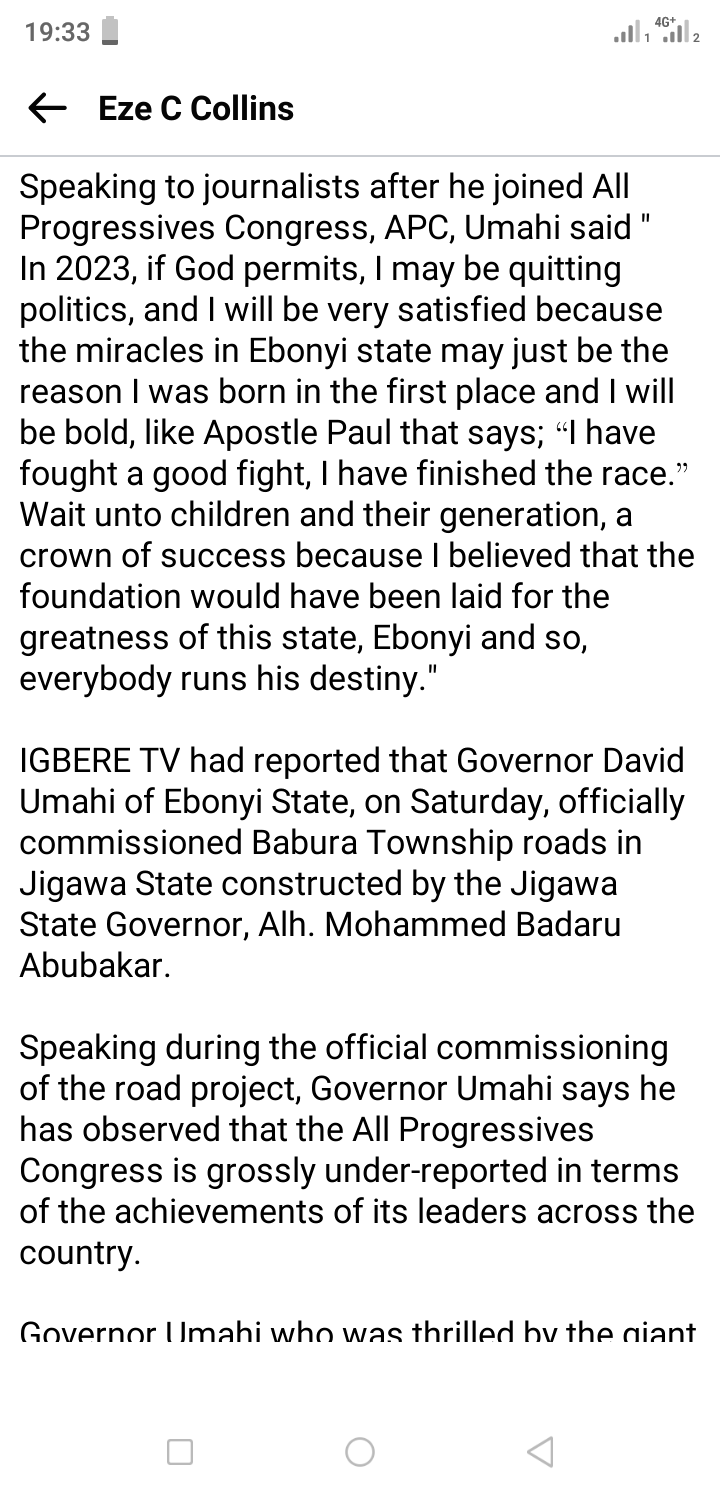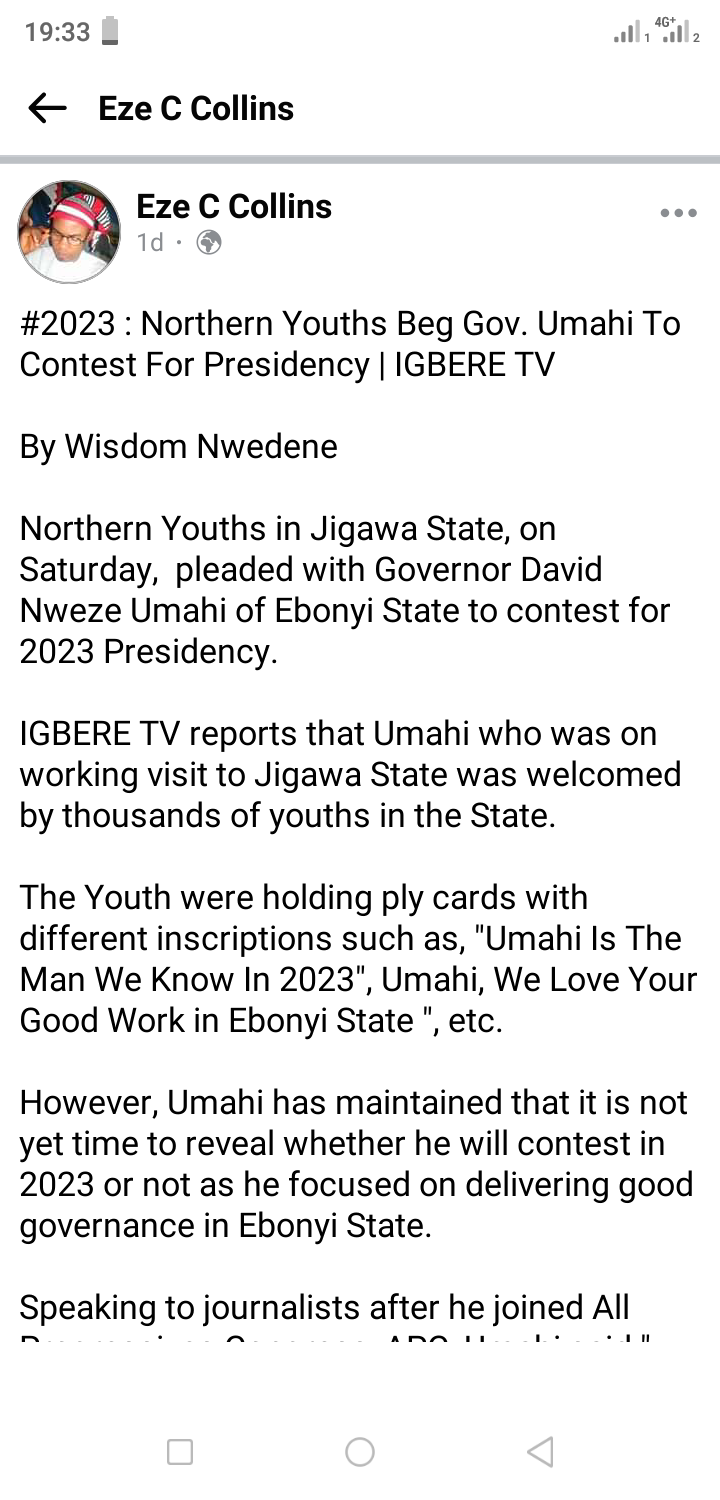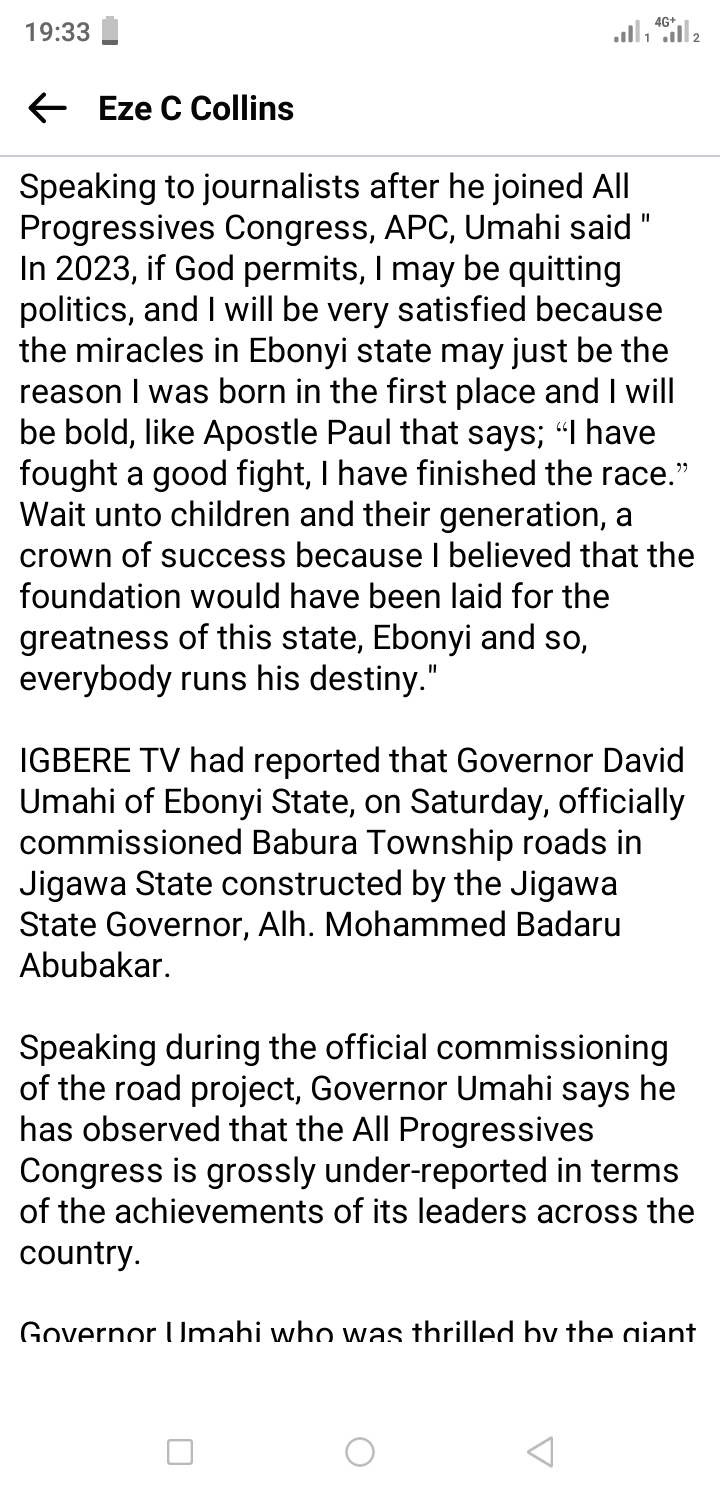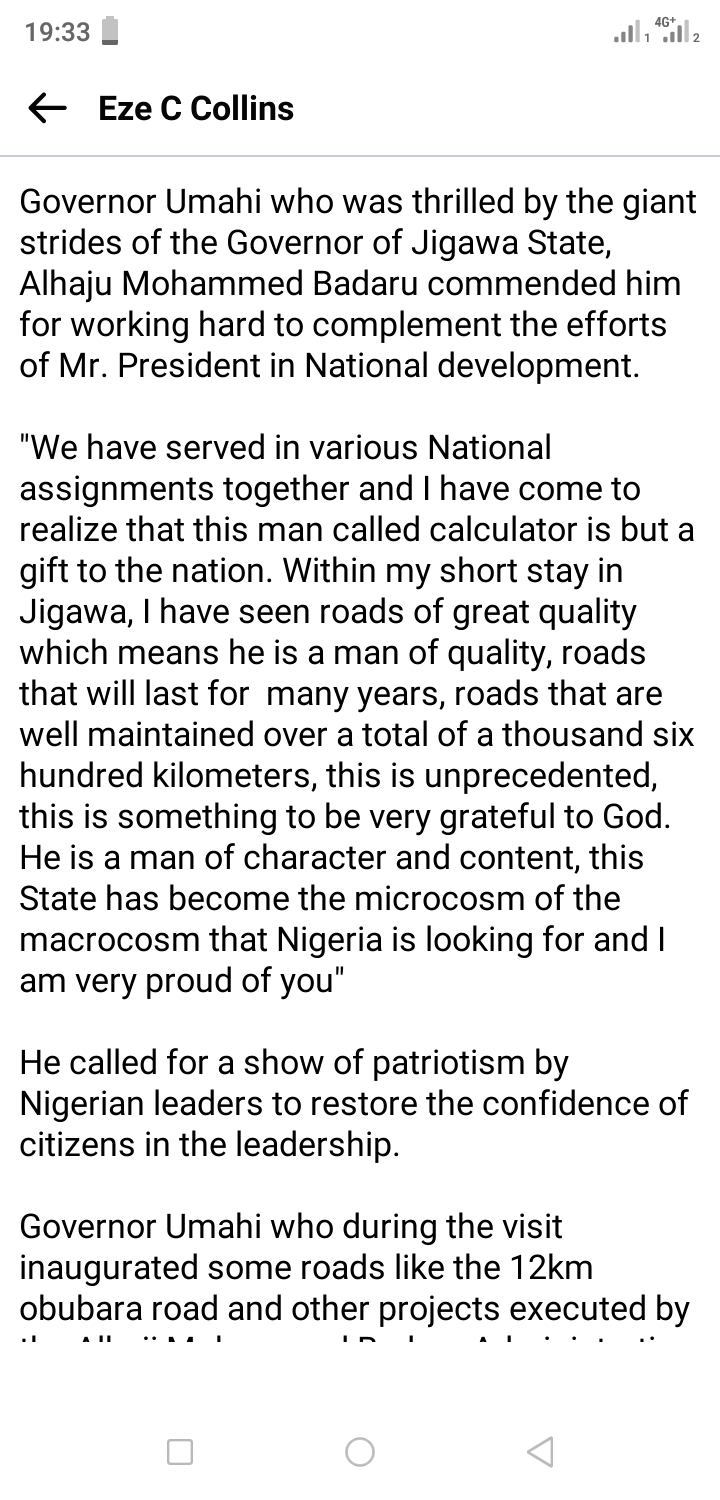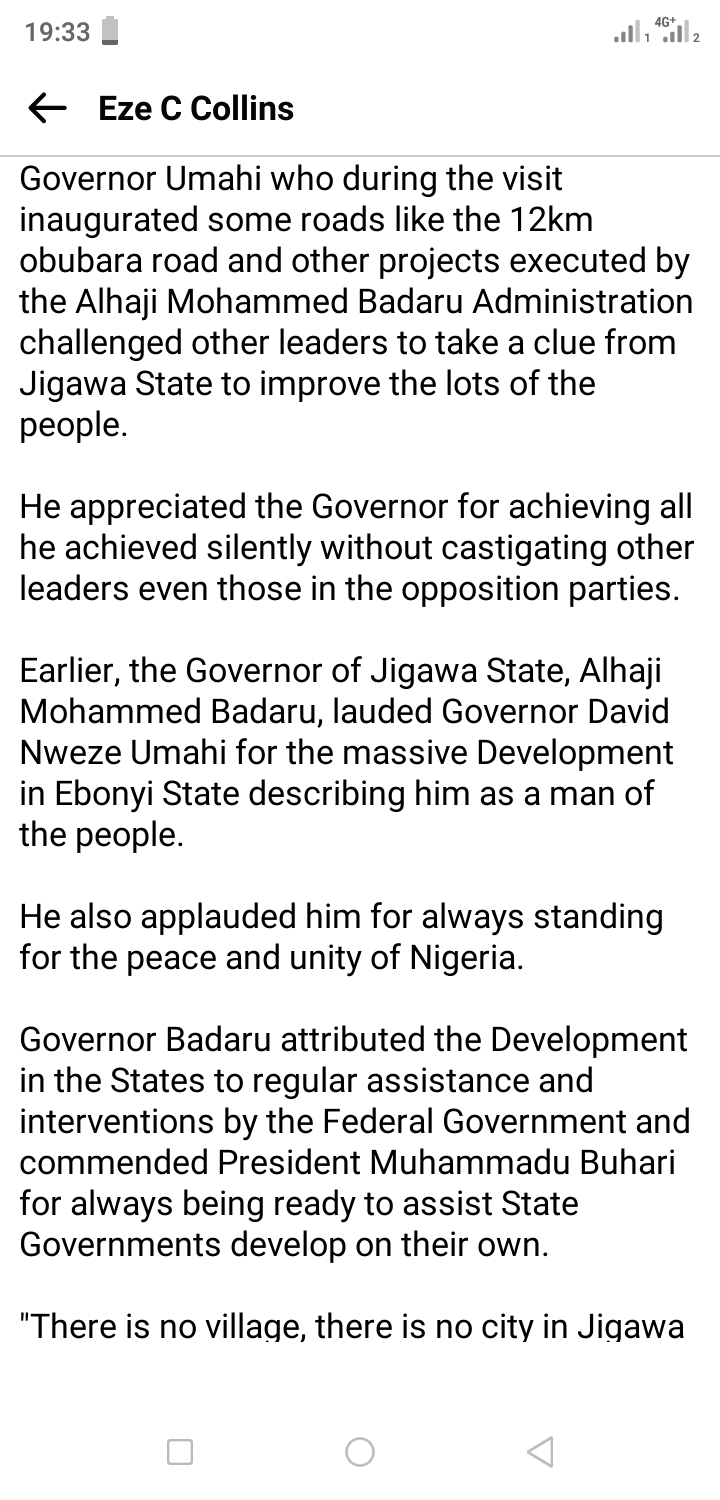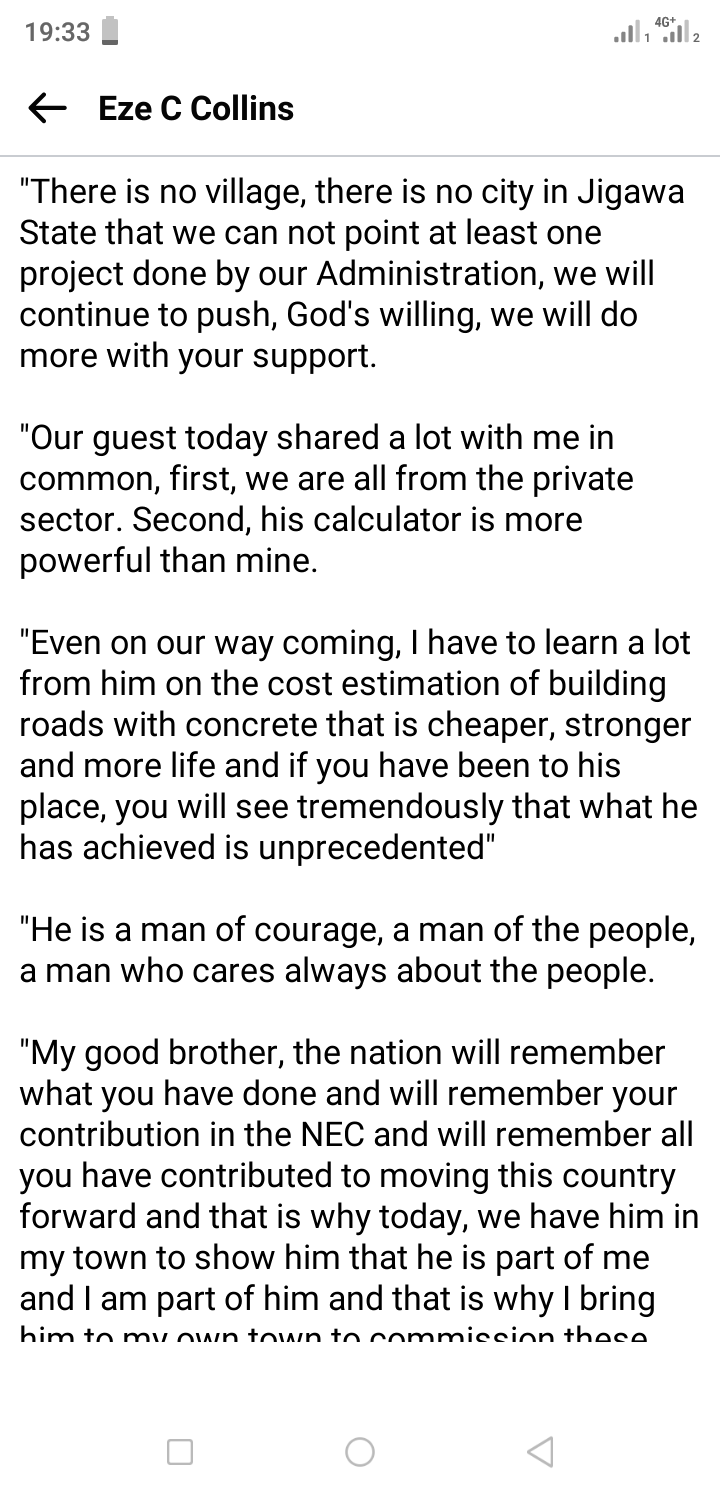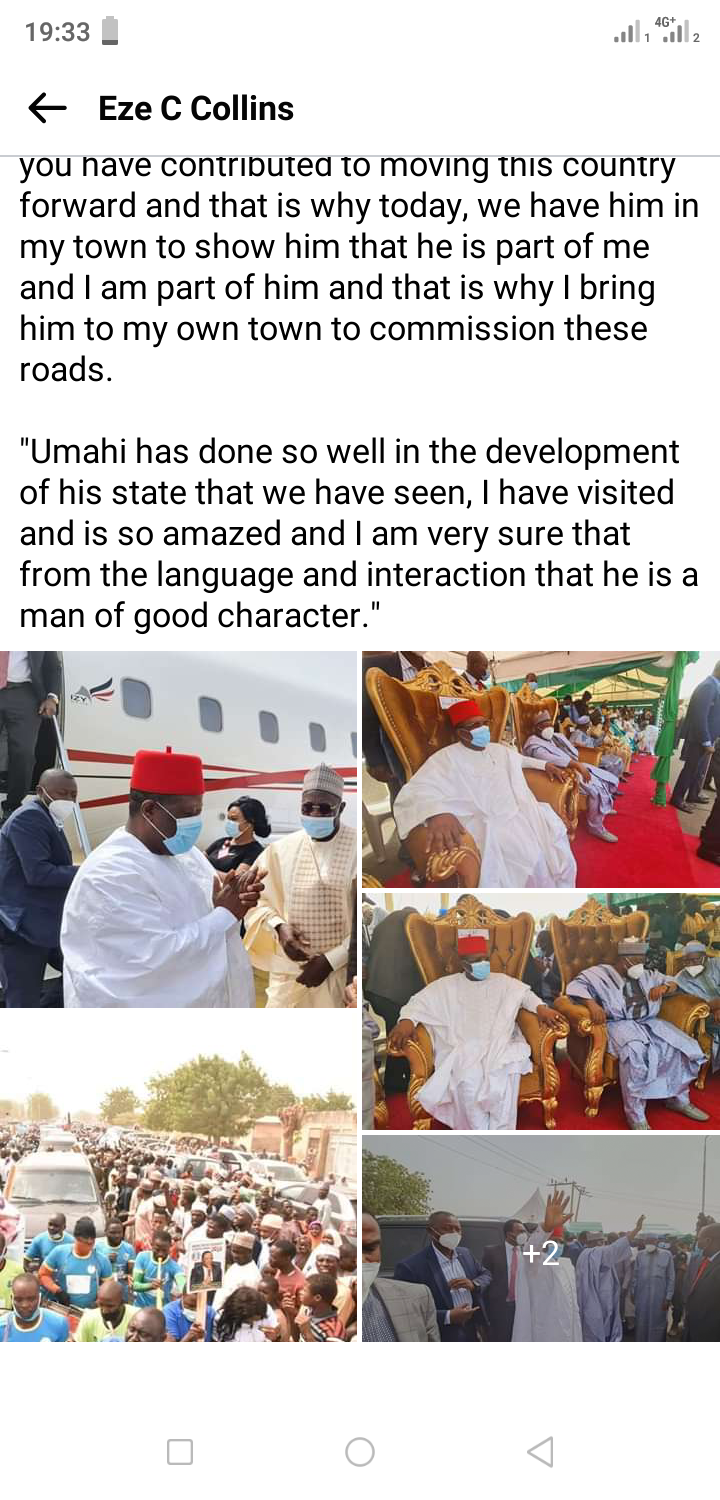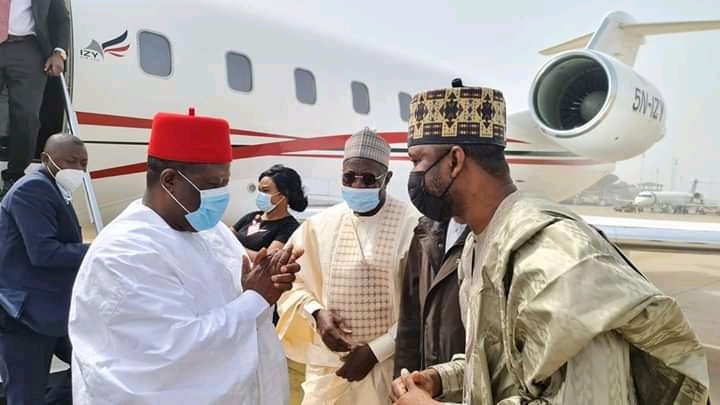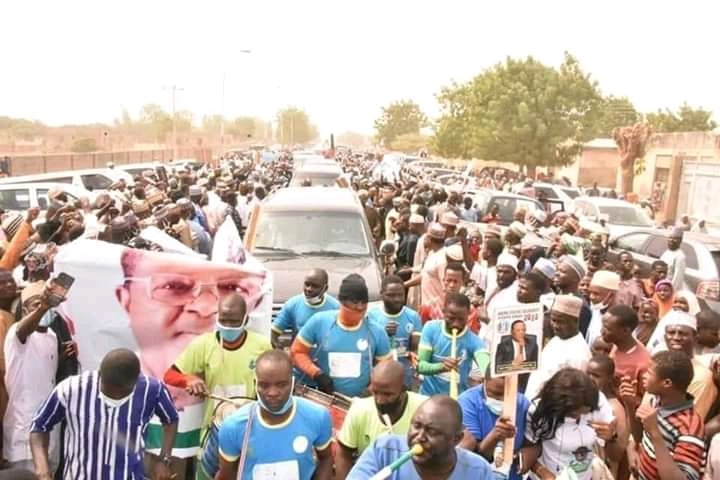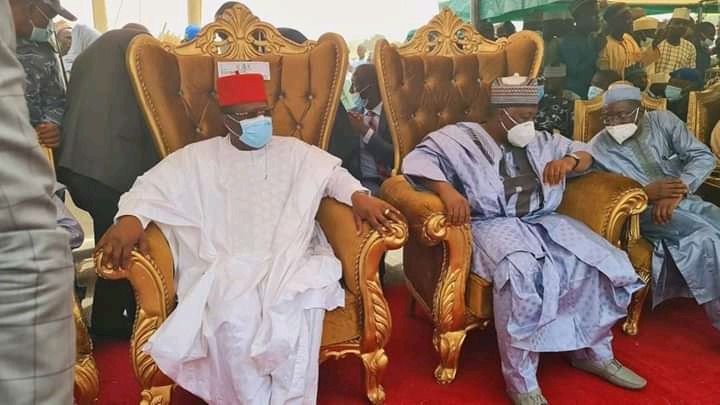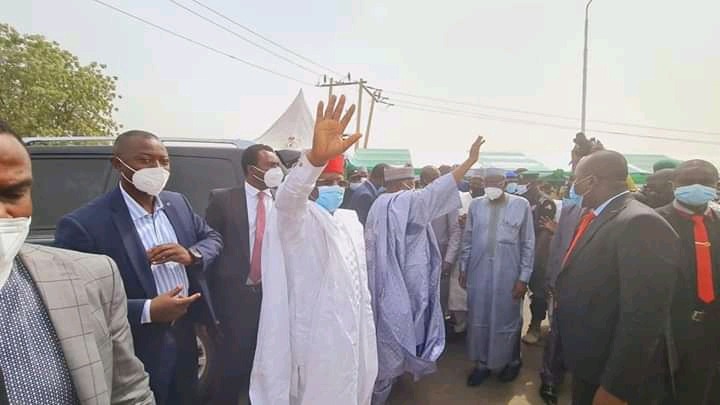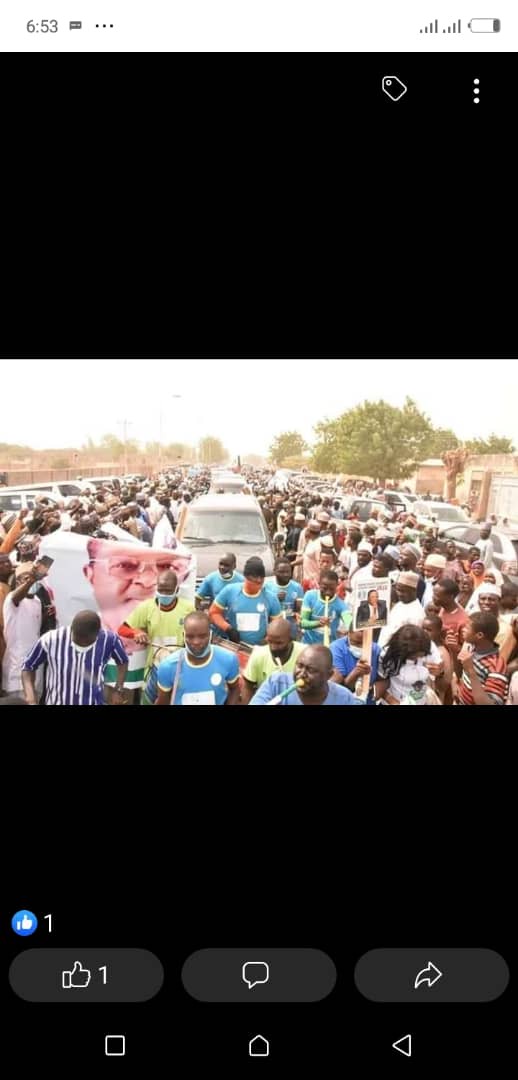 Content created and supplied by: Alo994 (via Opera News )